Soft red lentils with hints of coriander, cayenne pepper, curry and lemon juice wrapped in a crispy lettuce sheet – I can do this every day! Not only is it very quick and easy to prepare but also so nutritious and DELICIOUS.
The inspiration for this recipe came from a parent at school who prepared a Spicy Red Lentil Spread for the staff accompanied by fresh homemade bread → YUMMY IN MY TUMMY! I have made the spread a few times since then and adjusted it to my liking which is why I can now bring you a Zesty Red Lentil Spread in Crispy Lettuce Wraps. It tastes waaaaaay better than it appears – promise!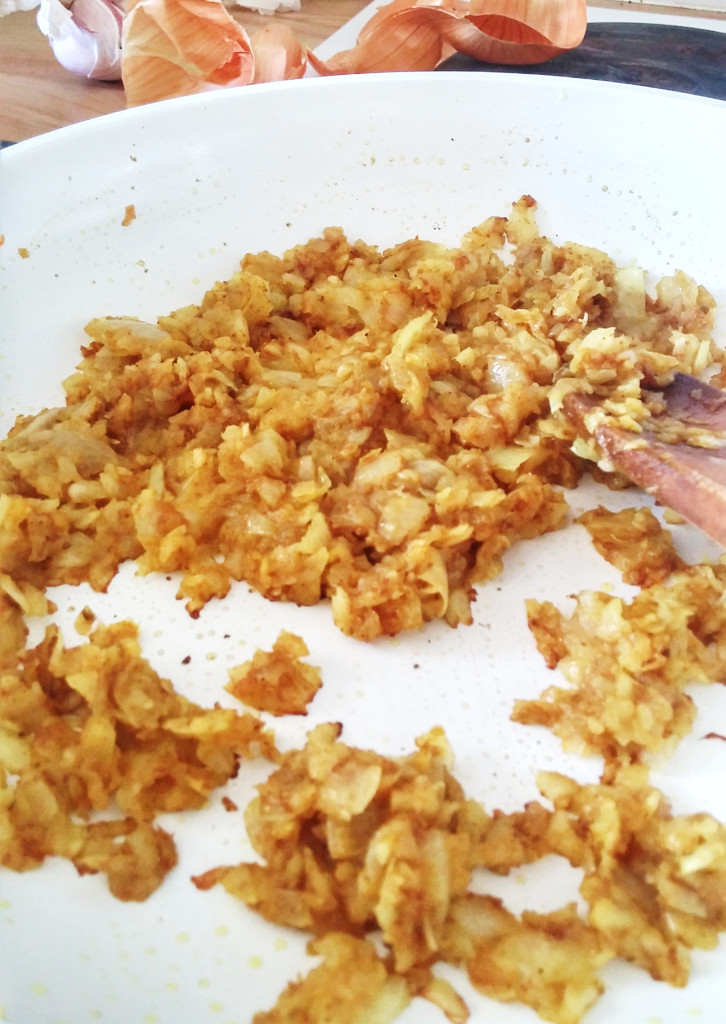 Zesty Red Lentil Lettuce Wraps
Author:
Ingredients
1 tbsp oil
1 cup red lentils, rinsed well
2 cups water
1/2 tsp salt
1/2 tsp cayenne pepper
1 tbsp butter
1 tbsp oil
1 onion, chopped finely
2 garlic cloves, crushed
3/4 tsp ground coriander
11/2 tsp curry powder
1 large tomato, skin removed and finely chopped
1 tbsp lemon juice
salt to taste
Instructions
In a large non-stick pan, add the oil, lentils, water, salt and cayenne pepper. Bring to boil and simmer, covered, for 15 minutes. Once the time has passed, remove the pan from the heat, uncover and allow the lentils to soak up the rest of the water.
In the meantime, add the butter, oil and onion to another large pan. Fry on medium heat until translucent.
Add the garlic and spices and allow the aromas to fill the room.
Add the tomato and lemon juice and cook slowly until the tomatoes are soft and make a thick sauce.
Add the lentil mix into the onion spice pan and mash everything together with a wooden spoon,
Add salt to taste.
Prepare the lettuce wraps by rinsing it well and drying,
Divide the mixture onto the lettuce, squeeze some extra lemon juice if needed, close up and enjoy.
Refrigerate the remaining red lentil spread in a glass jar and use for spreading on crackers or fresh bread.
(Visited 70 times, 1 visits today)