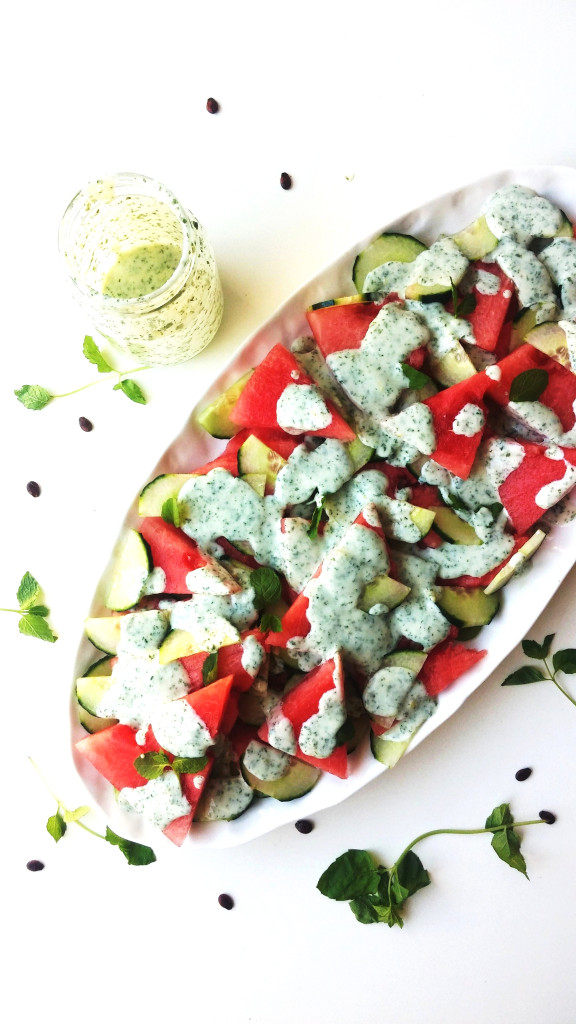 I visualized it, I tasted it and then I made it! I'm weird like that when it comes to food! If you love a good Mojito, then I believe you'll love this salad. It's fresh, crisp, tangy and oh so pretty!
Brendan and I went to the Century City Natural Goods Market this morning and enjoyed a lovely lunch there. So, with lunch being at the market there wasn't any left overs for dinner so I decided to make this beautiful summer salad. If I can have salads every day I'll be happy.
I have to let you know how happy I am with this watermelon though. I gave it a good few knocks (does anyone else do this?) and loved that light sound I received. That resulted in me buying a beautiful red and sweet fruit. I have my mom to thank for the knocking-tip! I sliced the watermelon into rounds and then cut each round into 8 pizza-slices, hence the term pizza-sliced in the recipe.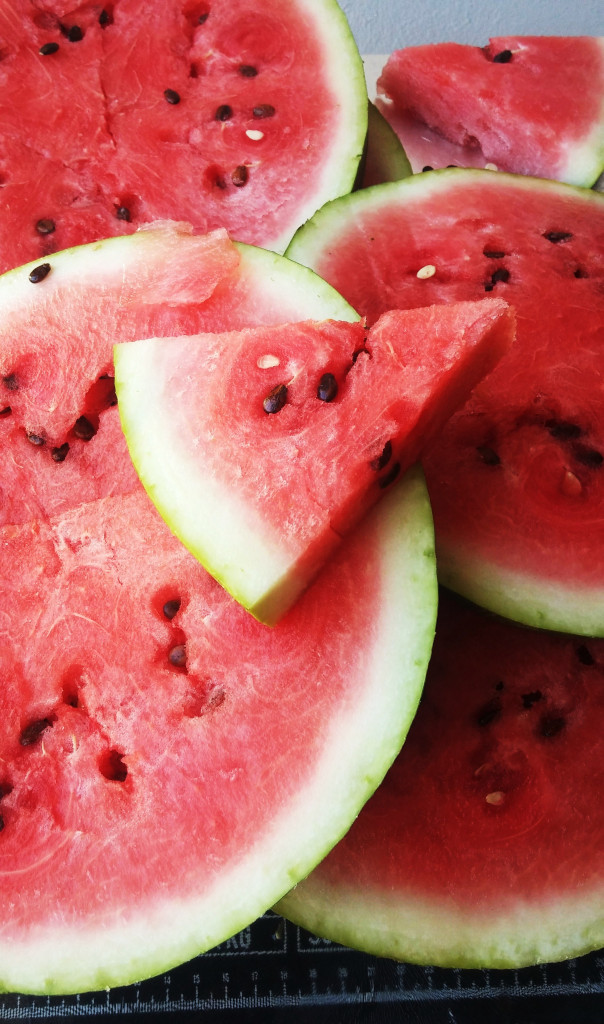 The sweetness of the watermelon is beautifully complemented by the tangy-ness of the lemon-mint-honey-Greek-yogurt dressing.  If you plan to make this for a party, you can make the dressing ahead of time or the night before and refrigerate it in a glass jar until you are ready to serve your salad. Did I mention that this dressing is REALLY AMAZING?! It's raw, real and SO good for you!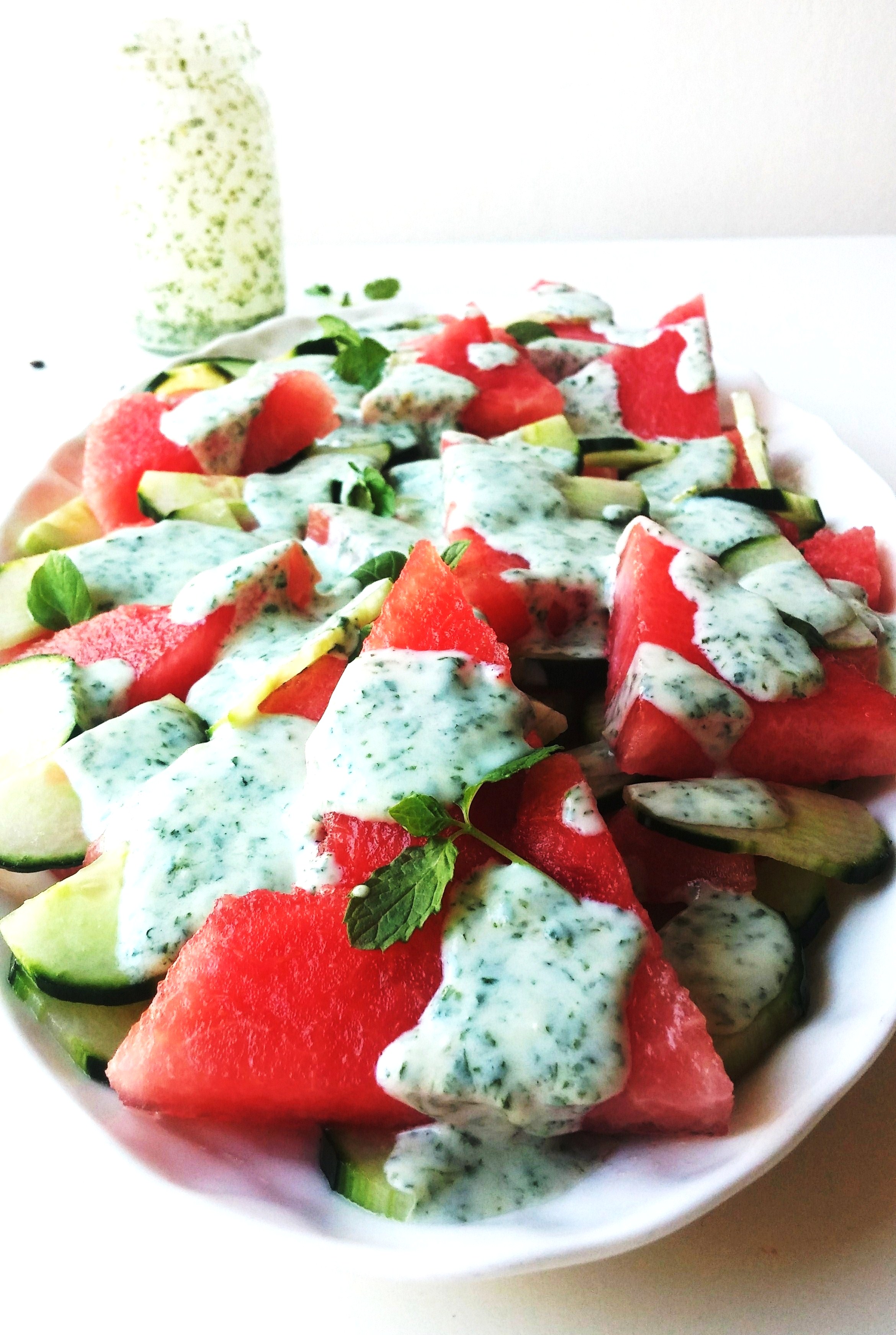 WATERMELON, CUCUMBER AND MINT SALAD
Author:
Ingredients
DRESSING:
3 tbsp freshly squeezed lemon juice
grated rind of half a lemon
8g fresh mint
1/2 cup Greek yogurt
2 tbsp raw honey
SALAD:
600g watermelon, pizza-sliced*, rind removed.
200g cucumber, striped-peeled, cut in half lengthwise and thinly sliced
a few leaves of fresh mint
Instructions
Prepare the dressing by placing the lemon juice, lemon rind and fresh mint in the bowl of a food processor and pulse until the mint is finely chopped. You may need to stop once or twice in between to push the leaves down with a wooden spoon.
Add the yogurt and the honey and pulse again until well incorporated.
Remove the blade of the food processor and refrigerate the dressing.
In the meantime, arrange the watermelon and cucumber slices on a fancy platter.
Add a few mint leaves in between.
Just before you plan to serve the salad, remove the dressing from the refrigerator and pour it over the salad.
Enjoy immediately.
Notes
Cut the watermelon straight down into round slices and then cut each round into 8 even pizza slices.
(Visited 123 times, 1 visits today)