If you are not following me on Instagram, then you have been missing out friends. From sharing stories of my flopped milk tart to winning a wonderful competition… life has been busy. The latter is what today's post is all about: winning 18 bottles of Über Flavour Berry & Buchu Craft Rooibos Brew Ice Tea accompanied by the cutest cooler bag. The Berry & Buchu combination is Über Flavour's latest concoction and I thought it would be a great idea to show my gratitude for winning by writing a short review.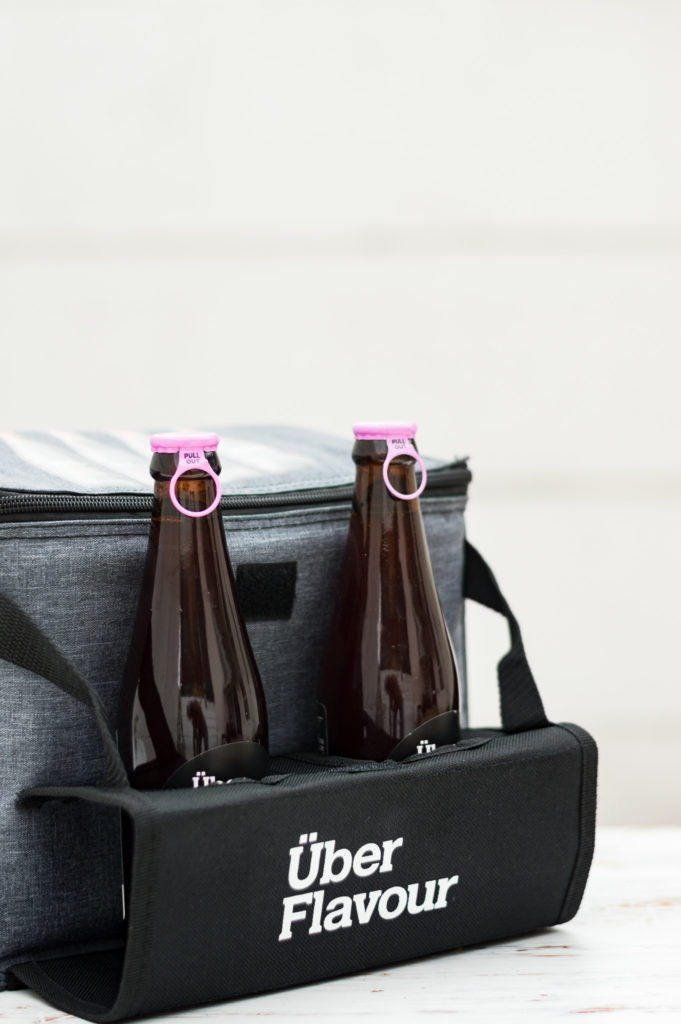 I found the Über Flavour brand online a while back while searching for healthy drink options for a party I planned at home. I love the idea of having a huge barrel FULL of ice and various drinks which guests can help themselves to. This saves the hostess (me!) from having to put out glasses and cups which also makes post-party cleaning a breeze. And when the drinks come in glass bottles like these, I am left with the added bonus of reusing or recycling. And we all live happily ever after.
The Mango & Vanilla flavour has been my favourite thus far and I wondered whether this new flavour would override it… But before I reveal the answer to that thought, here's my experience: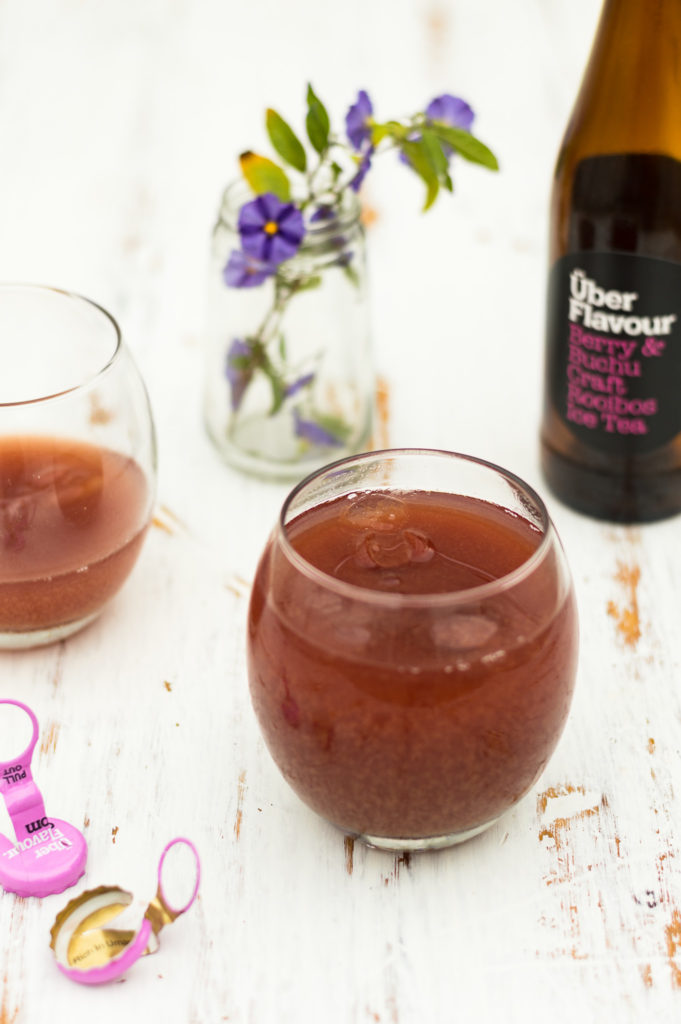 I had a stressful day leading up to the first sip of the Berry & Buchu yesterday. But then that sip happened and I felt my cares flushing away as I tried to taste every ingredient in the drink. You know that feeling when your best friend had a baby and you get to meet the little one for the first time… that's the feeling I experienced yesterday whilst enjoying every millilitre of this 330ml bottle of goodness. A little too dramatic? Try it before you judge me.
The main attraction to Über Flavour's Rooibos Ice Tea in the first place for me was the fact that their drinks have no preservatives, colourants or flavourants and NO sugar added to it. That's a REAL drink right there. It consists of only natural ingredients. In addition, we know that naturally brewed rooibos is rich in antioxidants and minerals. And then there's that element of umami… one literally cannot put it into words; you have to experience it for yourself.
Über's latest flavour creation, Berry & Buchu, is (simply put) a match made in heaven. The berries put that pink taste in your mouth. It adds the right amount of sweetness to this refreshing rooibos drink. The buchu on the other hand balances the taste of the berries very well. I am not even going to start informing you of all the benefits and healing properties of the buchu plant; I'm pretty sure your granny made you aware of that which leads me to emphasising my recurring theme throughout my posts: the only goodness and yumminess we really need has already been provided for us in nature.
To conclude this short review, I want to leave you with a quote by our beloved Jamie Oliver. But before I do that, you're probably wondering what my final verdict is with regards to this Über flavour. Well, I love it! And yes, it is officially my favourite. Well done Über Flavour – you have created another winner!
"Real food doesn't have ingredients. Real food is ingredients".
(Visited 279 times, 1 visits today)