Good food lovers! It's been a while since my last post but I'm finally getting my ducks in a row here in the Middle East. It is now just over 5 months since the big move to Kuwait. And what an experience it has been so far. But let's chat about that on another day. There's just too much to tell.
Those of you who follow my daily journey on Instagram, must have seen my recent trip to Bahrain. I'm currently working through hundreds of images to show you the taste I had of that Kingdom. But for now, I'd love to share a review with you of a restaurant I was fortunate enough to be invited to during my stay there.
The Red Plate is an elegant restaurant situated in the heart of Juffair, Bahrain, serving Italian American cuisine. Now many of you know I'm not the biggest pasta fan, but with a name like The Red Plate, I wanted to put it to the test.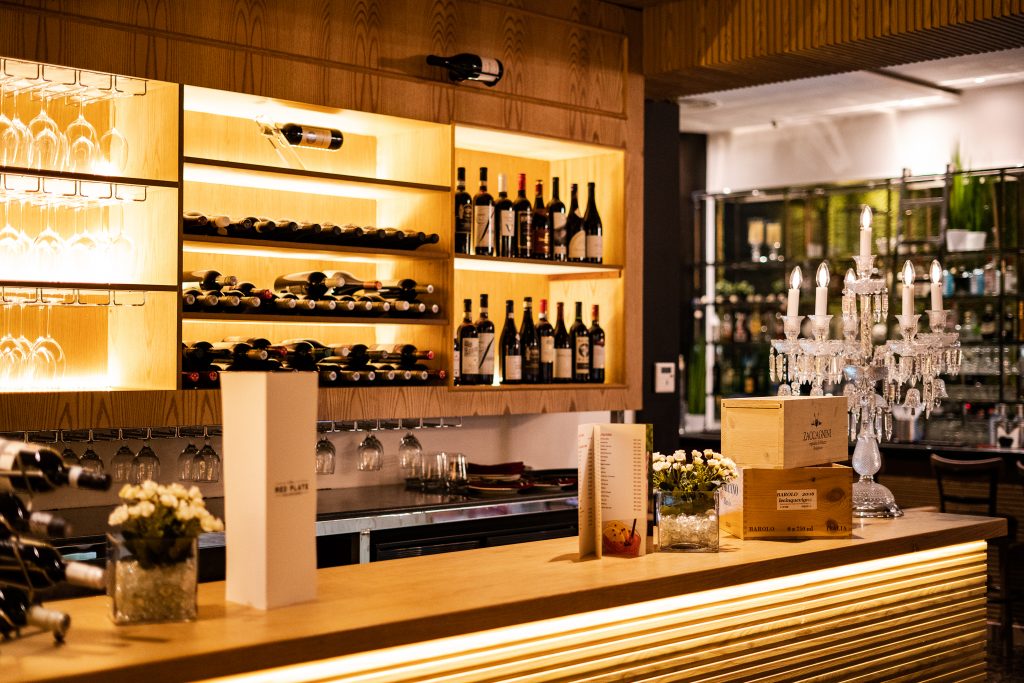 My travel buddies joined me for this experience. We were welcomed at the entrance with beautiful smiles. Our waitress was amazing from the get go until the very end of our stay. (I have a thing for great service). Freshly baked garlic knots were brought to the table accompanied by a delicious tapenade. These mini buns were perfect – soft to the touch with the right amount of garlic added. To drink, I tried the pleasure tonic and the others ordered a jug of Sangria to share.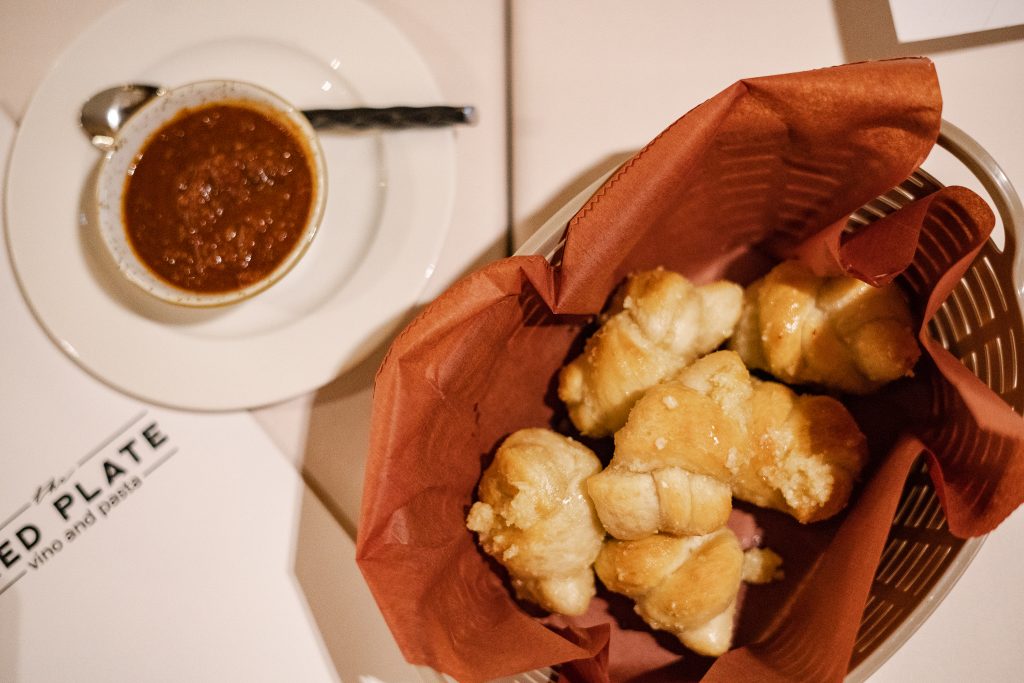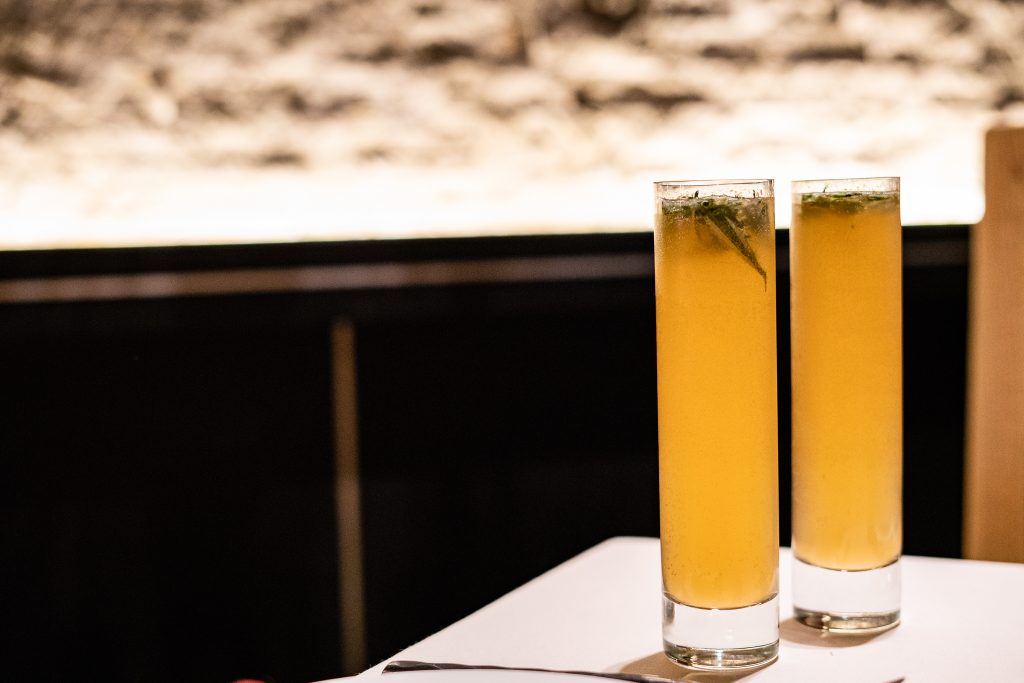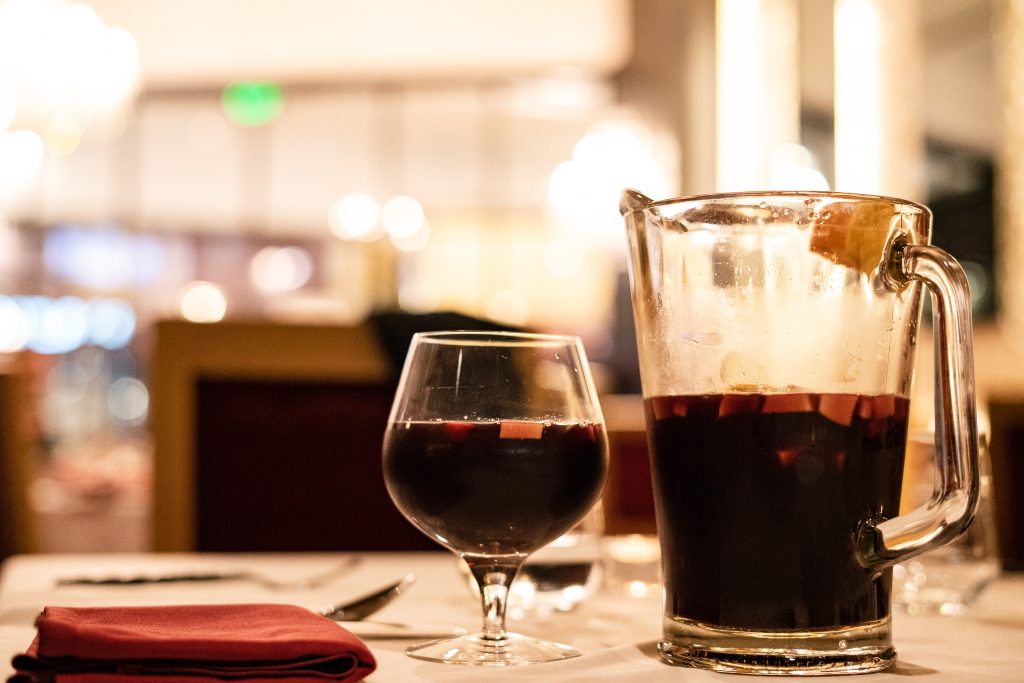 The restaurant is quite large but the warm colours of the interior with the crispness of the chandeliers and the crystal glassware, makes it quite beguiling. I was rather intrigued by the clean beauty.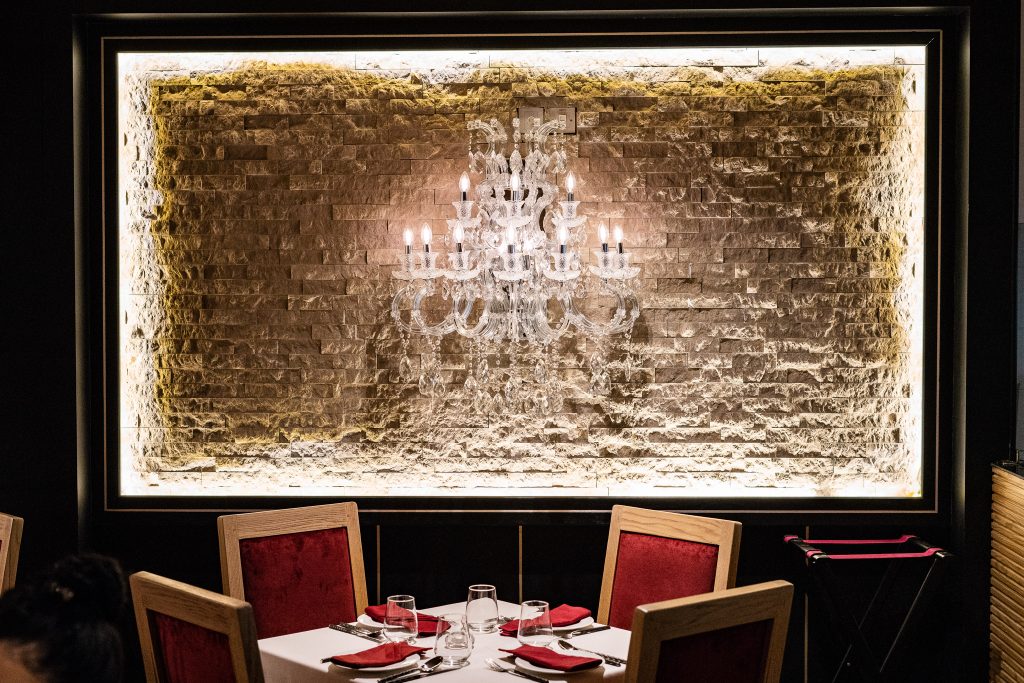 Prior to our arrival at the restaurant, I started talking to my taste buds… Because if they don't get the right taste profile, I can get quite moody. So we decided on ravioli, but this was the one Italian dish The Red Plate unfortunately did not have on their menu. As I studied the menu, the Bowtie Hazelnut Pesto Pasta jumped out at me. I ordered chicken with this vegetarian dish and what a winner; I'm a sucker for a good pesto. Everything worked so well in this dish, and the friendly chef assured me that I made a good decision. I was quite happy ravioli wasn't on offer after all. Everyone else also opted for a pasta dish and were very happy with their choices.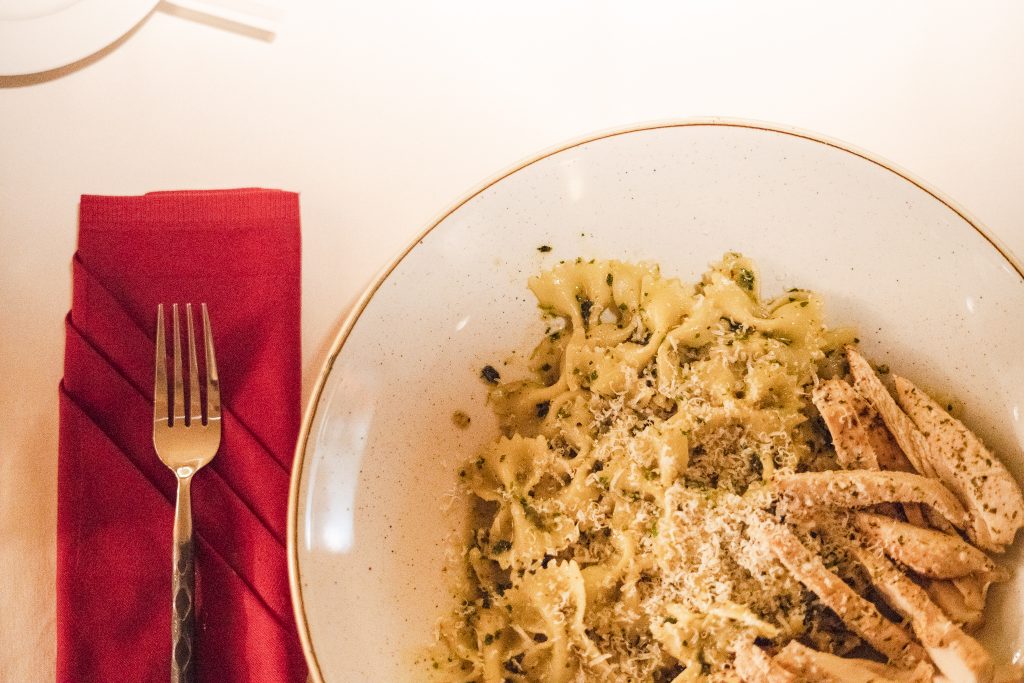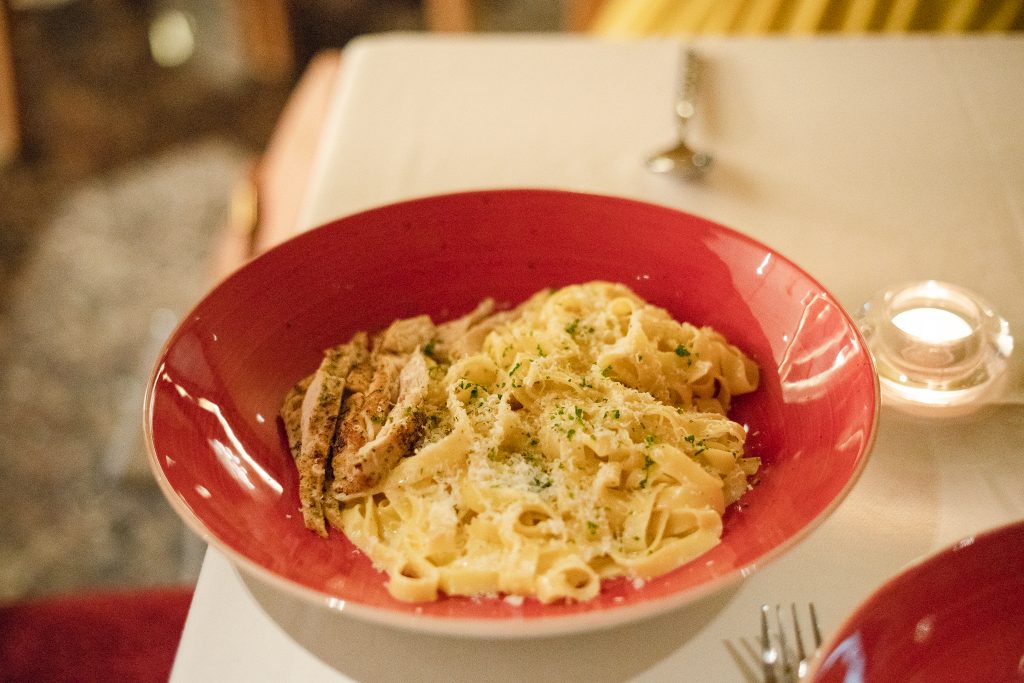 There wasn't space for dessert but The Red Plate will definitely see my face again. Then I'm hoping to stuff this face with some Italian sweets. If you plan to visit the Kingdom, make sure to stop by this Italian beauty in colourful Bahrain.
(Visited 454 times, 2 visits today)