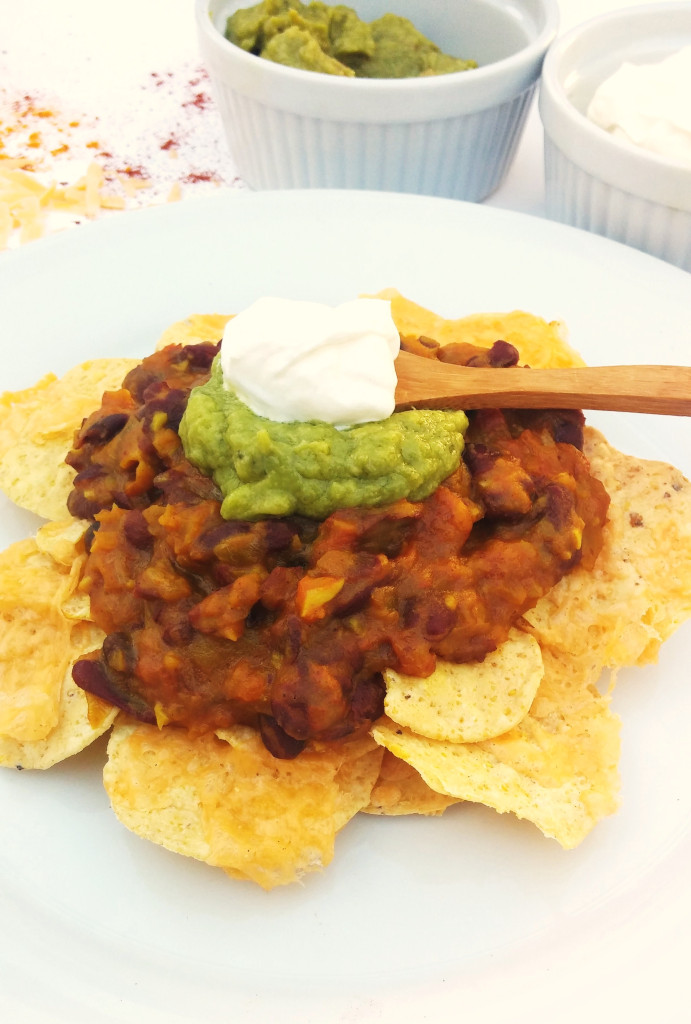 Happy Meatless Monday everybody! Well, that which is left of it. I'd love to hear what meatless dish you prepared for dinner.
If you're following me on Instagram or Facebook then you must have seen a picture of the first time I made these vegetarian nachos. They are so incredibly yummy, my husband didn't even miss the meat.
Red kidney beans forms part of the legumes group, which is not necessarily super low in carbohydrates but the health benefits of these kidney shaped beans make them a must in our diet. For one, they are very high in fiber which aids in our digestive system and prevents constipation but in addition these beans are also a very good replacement for red meat because they are packed with protein.
In addition, these cans of goodness keep well in the pantry. Though I'm not a big fan of many canned products due to added sugar and unhealthy preservatives, red kidney beans is something I love having in my pantry. Also, due to the hardness of beans, it doesn't loose much of its nutritional value when canned.
Now, let's get to this REALLY easy 2-part recipe now. It takes about 25 minutes from start to tummy! The first part is making this yummy red kidney bean pan filled with fresh spices, one tomato and a bit of cheese to bring out the true Mexican flavour.
The second part is building the crunchy foundation with the corn chips and covering it in some strong cheddar cheese to grill together for a few minutes in the oven.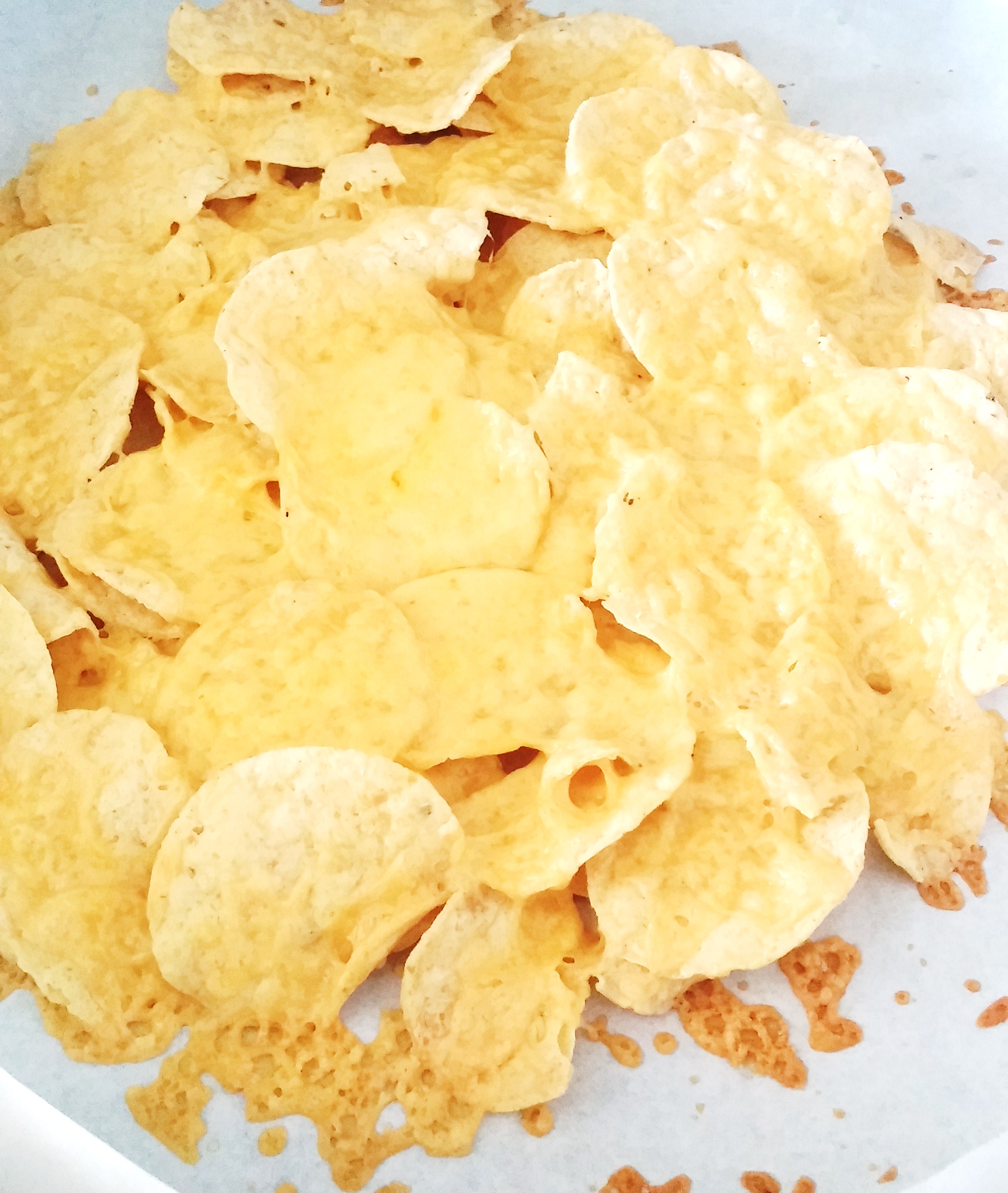 Once the chips come out of the oven, break it apart into 3 or 4 portions and cover each portion with the red kidney beans mix and top it with some fresh guacamole and sour cream. Olé! Is it too late to have some more?! 🙂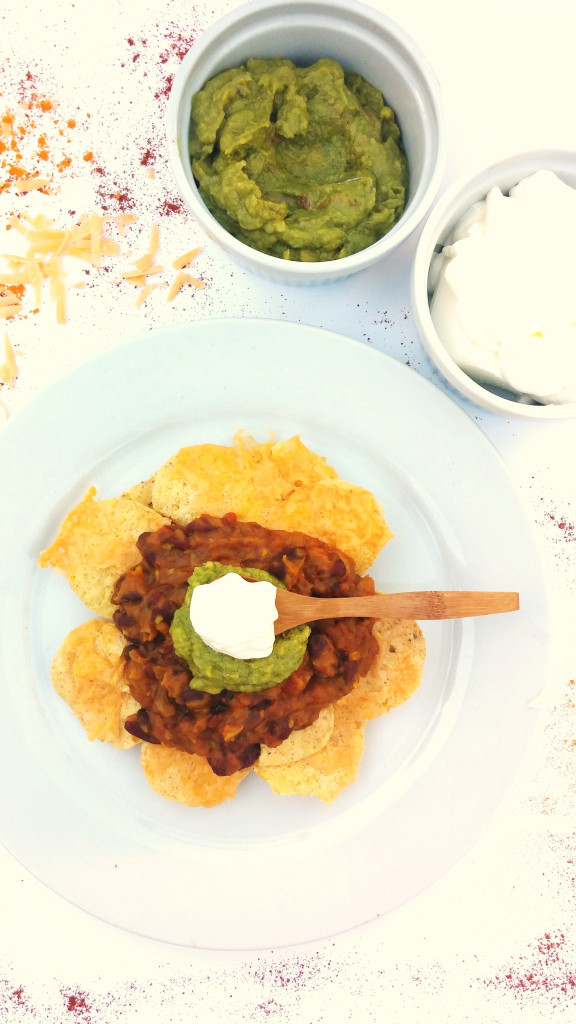 MEATLESS MEXICAN
Author:
Prep time:
Cook time:
Total time:
Ingredients
20g butter
1 onion, peeled and finely chopped
3 garlic cloves, crushed
1/2 tsp cayenne pepper
1/2 tsp turmeric
1 tsp cumin
3/4 tsp sea salt
1/2 cup water
1 tomato, skin removed and roughly chopped
1 tsp honey
1 tin red kidney beans, drained
1/4 cup Cheddar cheese
1 pack gluten-free corn chips
1 cup Cheddar cheese
guacamole for serving (optional)
sour cream for serving (optional)
Instructions
Add the butter to a large non-stick pan and place on medium heat.
Add the onion and fry until most of the butter has been absorbed.
Add the garlic and the spices and stir with a wooden spoon.
Once you can smell the spices, add the water, bring up the heat, add the tomato and as soon as the liquid starts boiling, bring the heat back down to medium and allow to simmer until the tomato is soft.
Add the red kidney beans and allow to cook through (about 3 minutes).
Stir in the honey and the cheese and leave on low heat.
Preheat the oven to 180C.
Place the chips tightly together on greaseproof paper and cover with grated cheese.
Bake for 7 minutes until all the cheese has melted.
Remove from the oven, break into 3 or 4 portions and spoon the red kidney bean mixture over and top with guacamole and sour cream.
(Visited 597 times, 1 visits today)