Oh it's about time I bring you something hearty again. And with hearty I mean: nutritious food for a cold winter. My Winter Wonder Lentil Stew is easy to make, and perfect for those of you who are joining me on the MeatlessMay journey.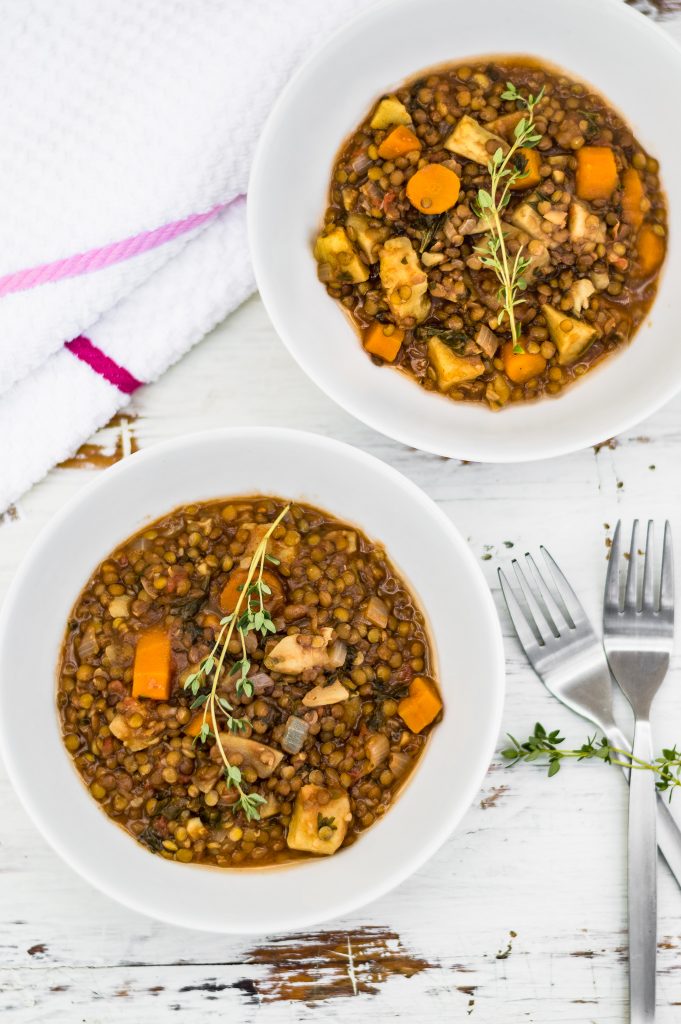 I have recently signed up as a Positive Pioneer for the #MeatlessMay challenge (as you might have seen on Instagram). In a nutshell, my diet will exclude meat in all its forms (red meat, poultry, pork, and fish) from Monday to Thursday for the month of May 2018. Don't get me wrong, I love meat and I believe it's one of the many gifts from the Father to mankind, but I also believe balance is key. This campaign is aimed at "bringing awareness to the huge negative impacts meat and the meat industry have on the environment, society and our health". I don't want to get into the topic of stressed meat right now, but you can read more about the vision of this campaign on their website.
In addition to the MeatlessMay campaign, we also find ourselves in World Hunger month which culminates on 28 May 2018. I was so happy to hear that Food Lover's Market has joined hands with FoodForward SA to feed vulnerable families in our country. You can read more about this here.
This leads to my one pot wonder recipe of today. My Winter Wonder Lentil Stew is so easy to make and will only cost you around 70 bucks! (I keep telling friends, it really isn't as expensive as you think to live a healthy lifestyle). And, this pot serves at least 6 people.
All the ingredients are placed into a pot (except your fresh parsley and salt) and brought to cooking point. Once it starts cooking, simmer for 45 minutes. Finally, season with fresh parsley and salt.
Now who will you be inviting to dinner tonight?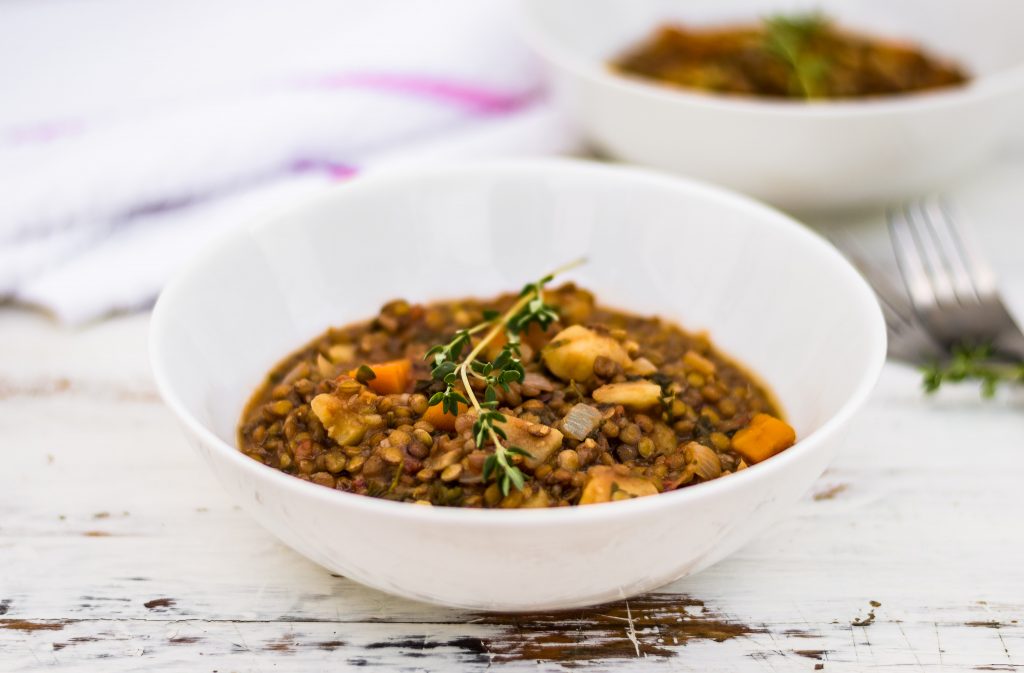 (Visited 509 times, 1 visits today)
| | |
| --- | --- |
| | |
Place all the ingredients, except the parsley and salt, in a large pot on high heat until it reaches cooking point.

Reduce heat and simmer for 45 minutes or until the vegetables are soft.

Add the fresh parsley and season with salt.