HAPPY NEW YEAR!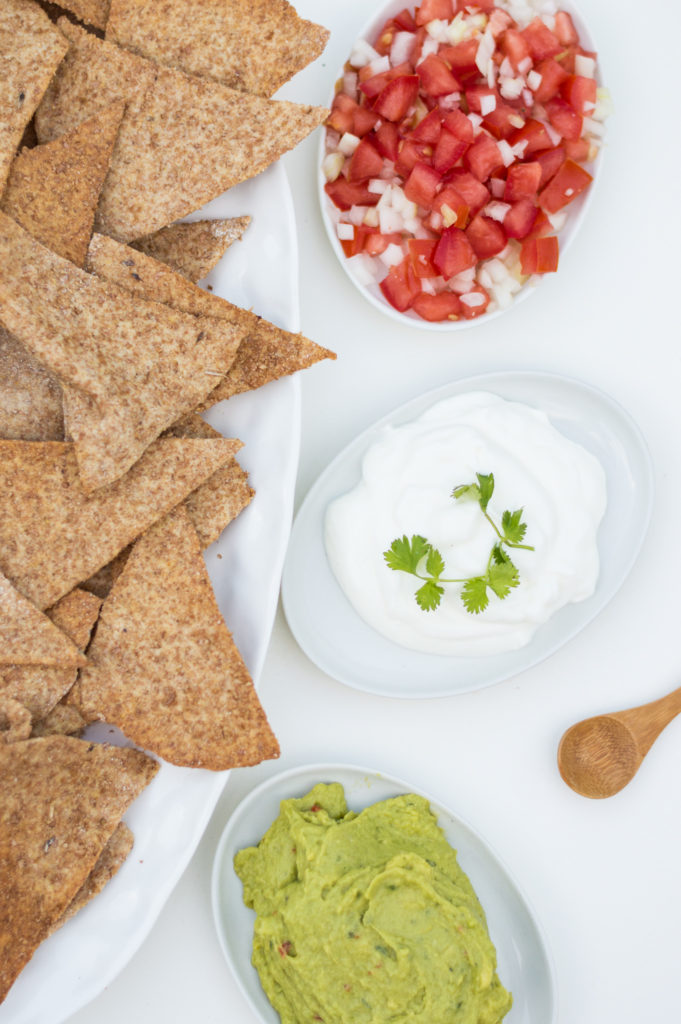 We are still in the first week of TWENTY EIGHTEEN so I am patting myself on the back for getting a brand new recipe out to you in this time. My goals for And Then There Was Food has been set so stick with me; I put some serious things on there because I have lots of making up to do for my lack of consistent posting the last few months. I hope you know it's simply because I had to shift most of my attention to Mel Adams, my photography business, which is reaching it's first financial year end at the end of this month. Can we cheers to that?!
But, it's a new year and a new chapter is being written for this blog-baby of mine.
I have really been encouraged by some of my friends who put eating healthier at the top of their list of resolutions for this new year. Now before you say, 'that's the case with many people when it comes to new year's resolutions', I really think these people who have contacted me are serious about this. I mean the incoming questions are endless. I am no dietician or specialist in this area, but I know what works for my husband and myself and I am more than happy to share our recipes, discoveries and tips with those of you who also want that I-can-do-all-things-feeling when you get up each morning. I am reminding myself that this blog was created for that very purpose – to encourage my friends and family to a healthier lifestyle. So thank you to those of you who inform me about the recipes on my blog that you have tried and love. I really appreciate it. May we engage much more on the blog this year.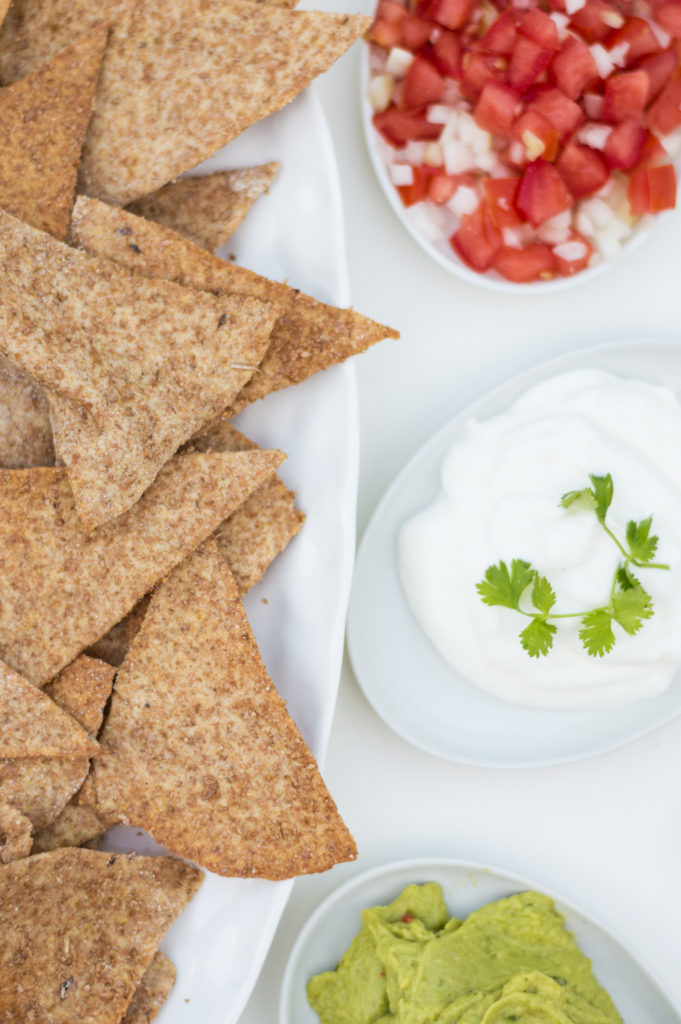 Now onto Summer foods. In our home Summer means light, salads, sun and easy. Today's recipe is the latter: easy. I mentioned my favourite whole meal flour to you before. It's a must have in our pantry. It's such a good flour to have around – I use it for quick wraps, pizza bases, muffins and now even tortilla chips. Though I prefer flourless baking where I can, wholemeal flour is such a good broom for our bodies.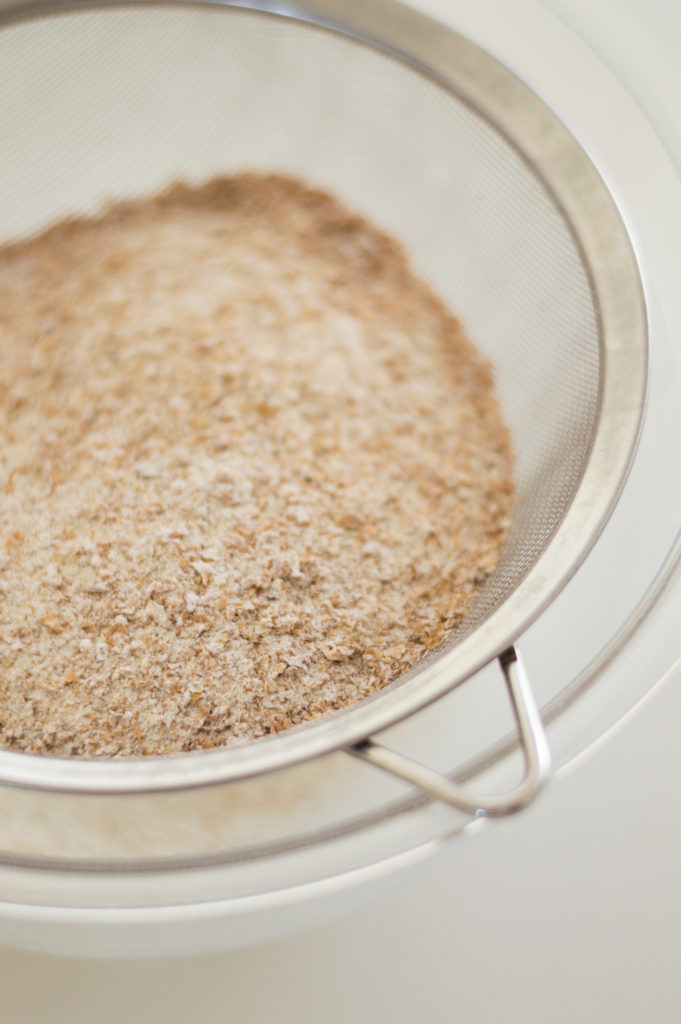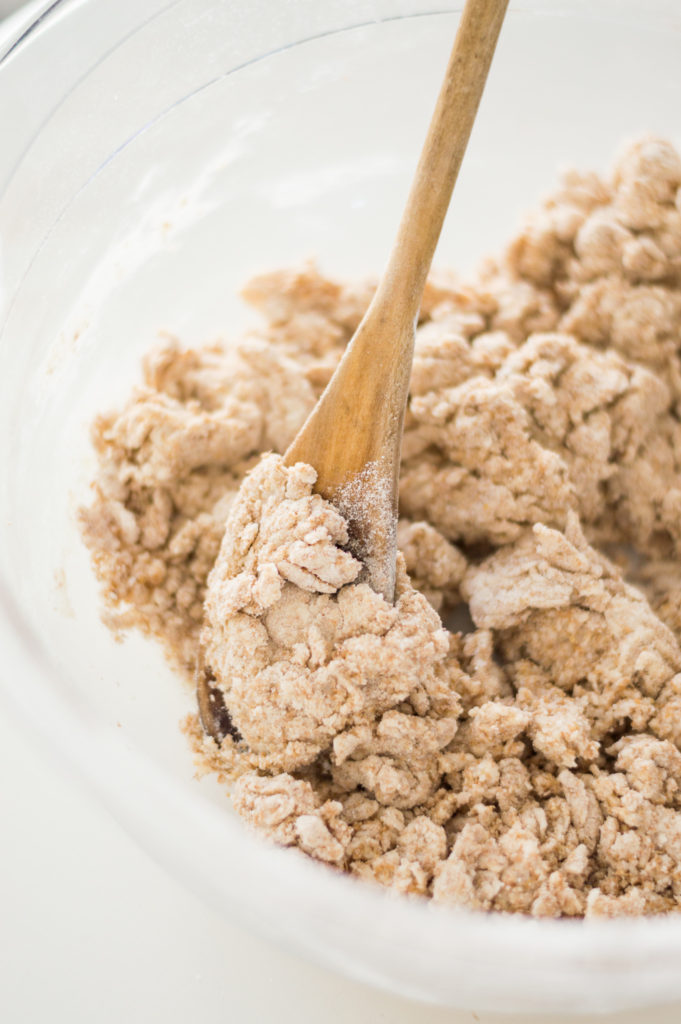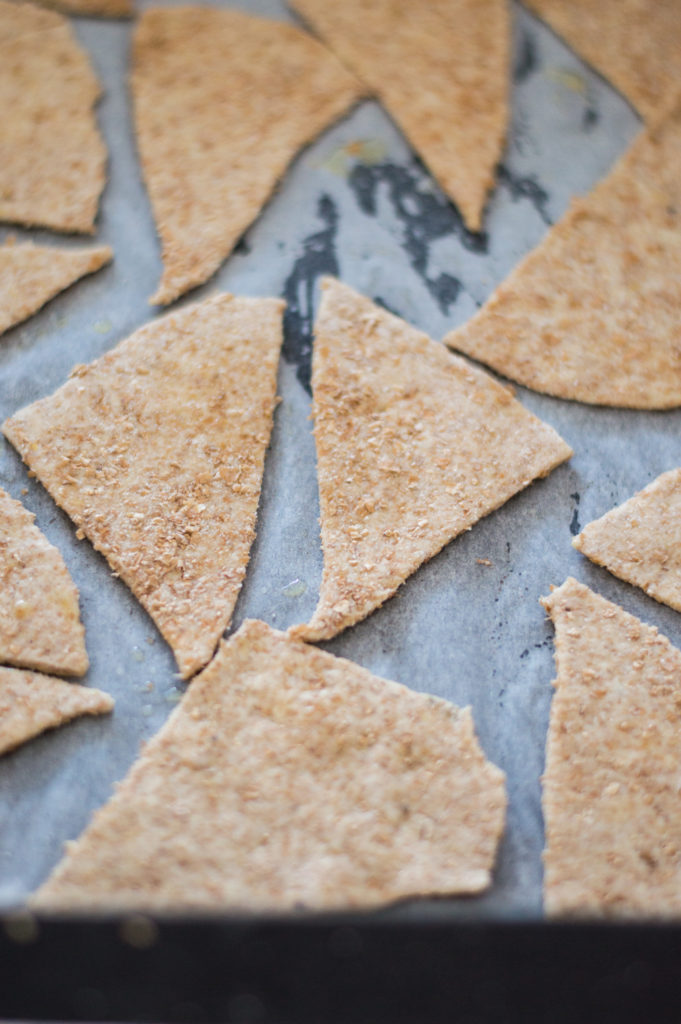 These tortilla chips are so easy to prepare and you will probably never buy the expensive store bought chips again once you've tried this recipe. With only 5 ingredients which you probably have in your kitchen, I say, get to the kitchen and make these for dinner tonight. Serve it with cheese, guacamole, salsa, sour cream and whatever else you can think of.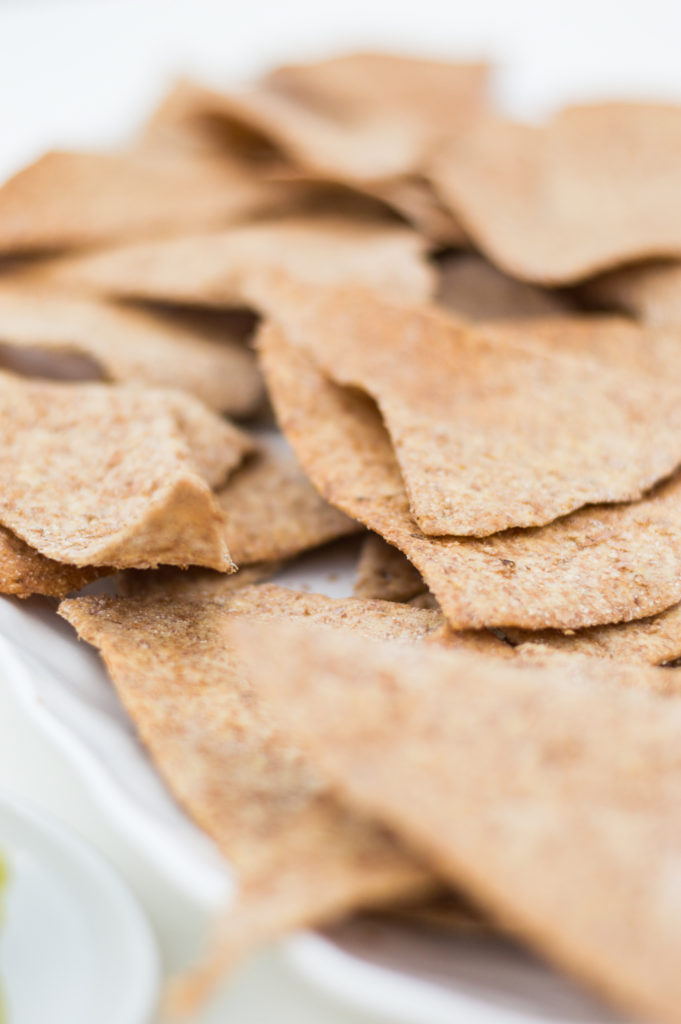 (Visited 354 times, 1 visits today)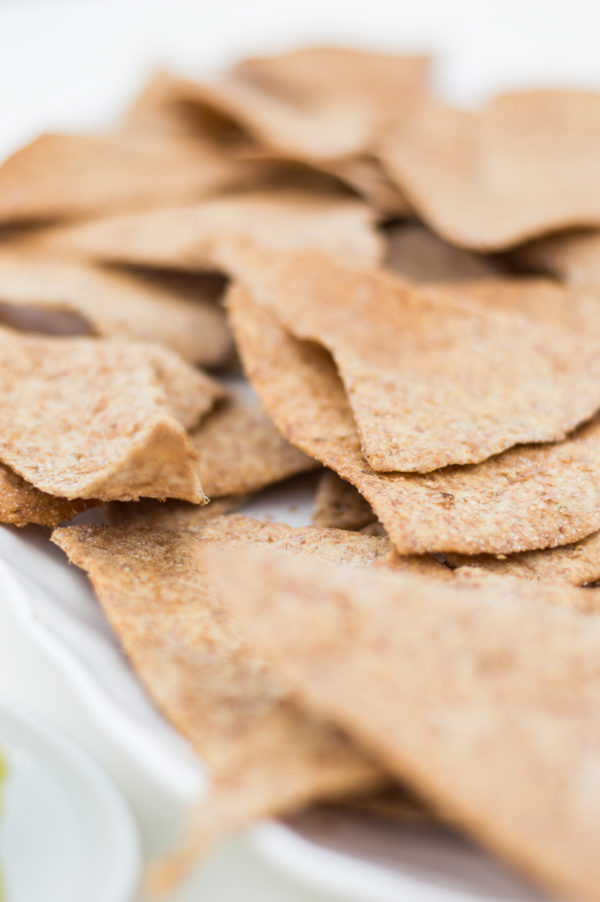 | | |
| --- | --- |
| | |
Preheat the oven to 180C.

Sieve the whole meal flour gently so you can get rid of some of the hard wheat. Keep the wheat for later.

In a large bowl, mix the sieved flour, salt and baking powder together.

Make a well in the middle of the dry ingredients and gently pour some of the water in while mixing with a wooden spoon until the mixture comes together. Don't pour all the water in at once; use as needed.

Bring the dough together with your hand and form into a bowl; the dough should be soft and sticky. On a floured surface (I make use of that leftover wheat here), knead the dough well for 5 minutes.

Cut the dough in half and then cut each half in 3 pieces. Roll each piece into a ball.

Take 1 ball of dough, and with a rolling pin, roll out into a flat round (about a medium pizza size). It should be thin enough (but not too thin for it to break) so it can crisp up in the oven. Do this with every ball and then cut each round into 8 slices.

In a large oven tray, place a baking sheet and grease well with the olive oil. Place about 16 slices of dough onto the greased sheet and brush (or dab with greaseproof paper) the top side of the slices with more olive oil.

Bake for 12 minutes in total: 8 minutes on 1 side, then open the oven, turn the chips around and bake for a further 4 minutes. Remove the chips from the pan and allow to cool to crisp further whilst repeating the baking process with the rest of the dough slices.

Once all the chips are done serve it with salsa, guacamole and sour cream or use it to make nachos.