If you don't have smoked paprika in your pantry, may I ask why not? Go get some please. No, wait… I mean, order some online rather. Taco night needs it! In my opinion, these are really the easiest refried red kidney bean recipe you'll ever make. And super cost-effective. Add it to tacos, to wraps, on bread, on rice… the options are endless.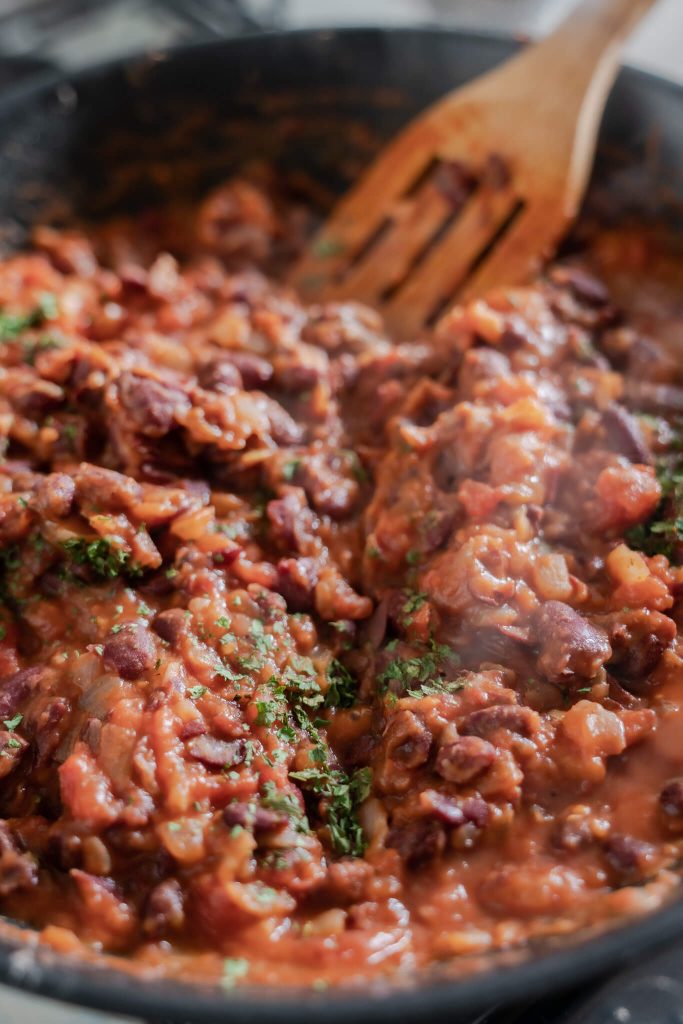 On a serious note though, how are you doing my fellow good-food-lovers? How are you coping with everything that's going on around us at the moment? How many of you are essential workers? I've been actively busy on my Instagram page but as per a recent ask, I know (or rather would hope) that you've missed my stories on the blog. I missed your interaction. So here I am bringing good food in a time such as this. Let's chat below.
To be honest, there's been an issue with me getting on my website from Kuwait, and only recently have we decided that's it's probably best to move hosting companies. We will be doing that over the next few days but have figured out an alternative way for me to be able to publish recipes from here in the meantime.
So here I am with an updated version of old recipe on the blog. As in the beginning-of-2015-old. I don't even want to link you to that post because the images there is an abomination to my being. So I am here to redeem myself and bring you not only a smokey updated recipe, but prettier images too.
This red-kidney bean recipe is really easy to make and with pantry ingredients it is perfect for social-distancing days. I make a big batch for a whole weekend's supper. And as mentioned above, smoked paprika gives life to this dish. Oh, and coriander. Yes, coriander is also of utter importance – fresh or dried.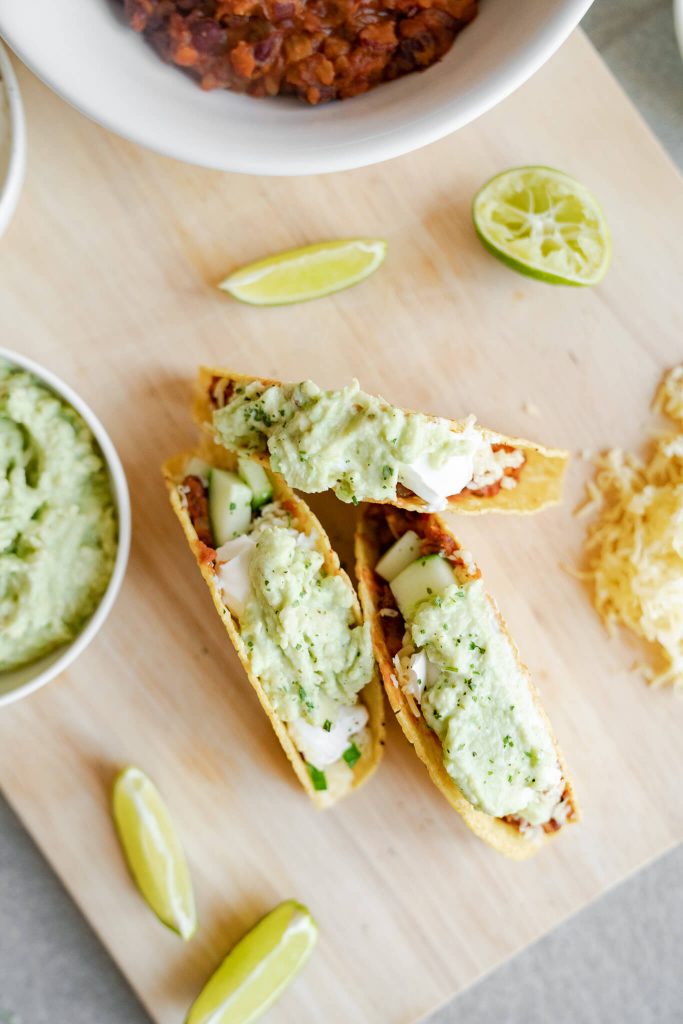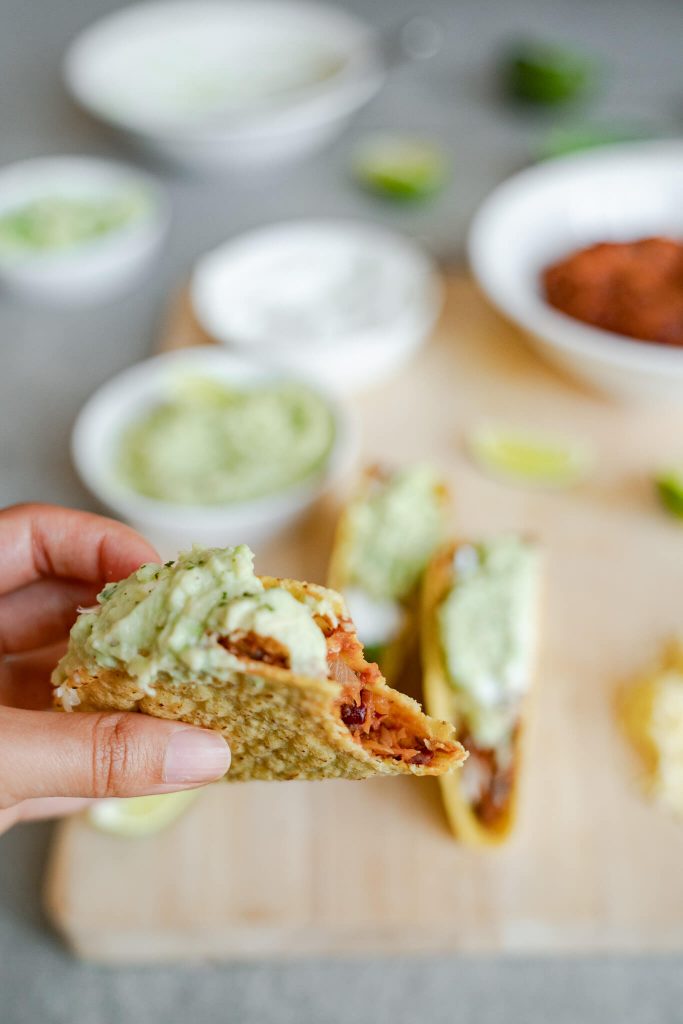 (Visited 205 times, 1 visits today)
I've updated this old recipe and it's a winner. I make it at least twice a month. Onion, red-kidney beans, tomato, smoked paprika and coriander. That's your main ingredients! Salt and pepper to taste and obviously all the condiments for a fun taco night!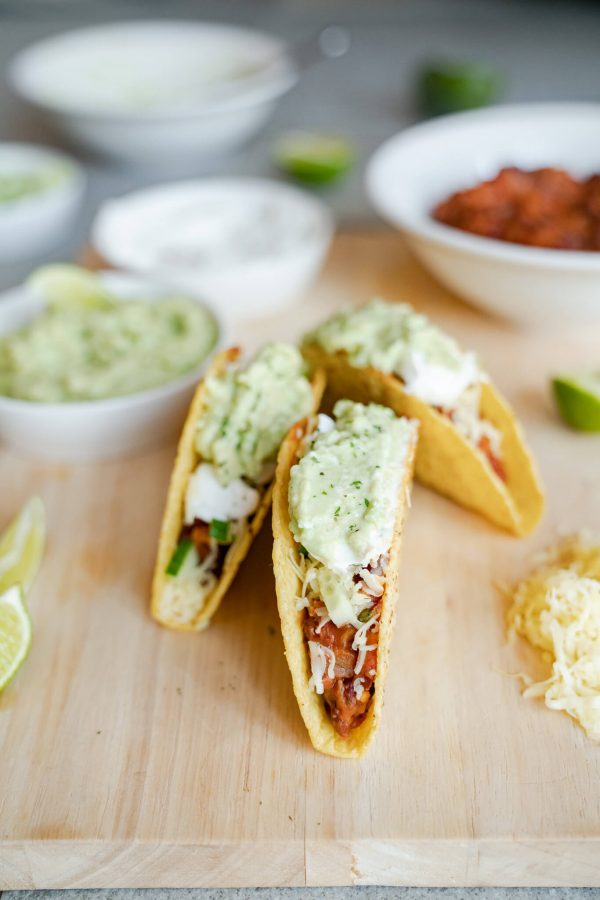 | | |
| --- | --- |
| | |
Fry the onion in the olive oil on medium heat until brown and translucent. Stir in the garlic with a wooden spoon.

Add the red kidney beans and fry for 5 minutes.

Add the smoked paprika and stir through and allow to fry for a further 5 minutes. Use your wooden spoon to smash through the kidney beans as they break open.

Add the tomatoes and bring up the heat until bubbly. Bring down to a simmer and allow the sauce to thicken, stirring gently to prevent it from sticking to the pan.

Stir through the date syrup and the coriander. Add salt and pepper to taste.

Once you are happy with your red-kidney bean filling, turn off the heat and add your taco shells to the oven. Once ready, add your red kidney-bean filling to the shells, top with cucumber pieces, cheese, guacamole and sourcream.
* Date syrup is currently my sweetener of choice when needed (since I'm in the Middle East) but raw honey or any other sweetener of choice will work. You can even omit it completely.