Hummus lovers put your hands up! BOTH of mine are up. This creamy spread of chickpeas is seriously at the top of my list of favourite spreads. Imagine this: warm chunks of baked bread, dipped into fluffy hummus topped with the best olive oil and a touch of cayenne pepper. Posh I tell you, posh! And at a fraction of the store bought price!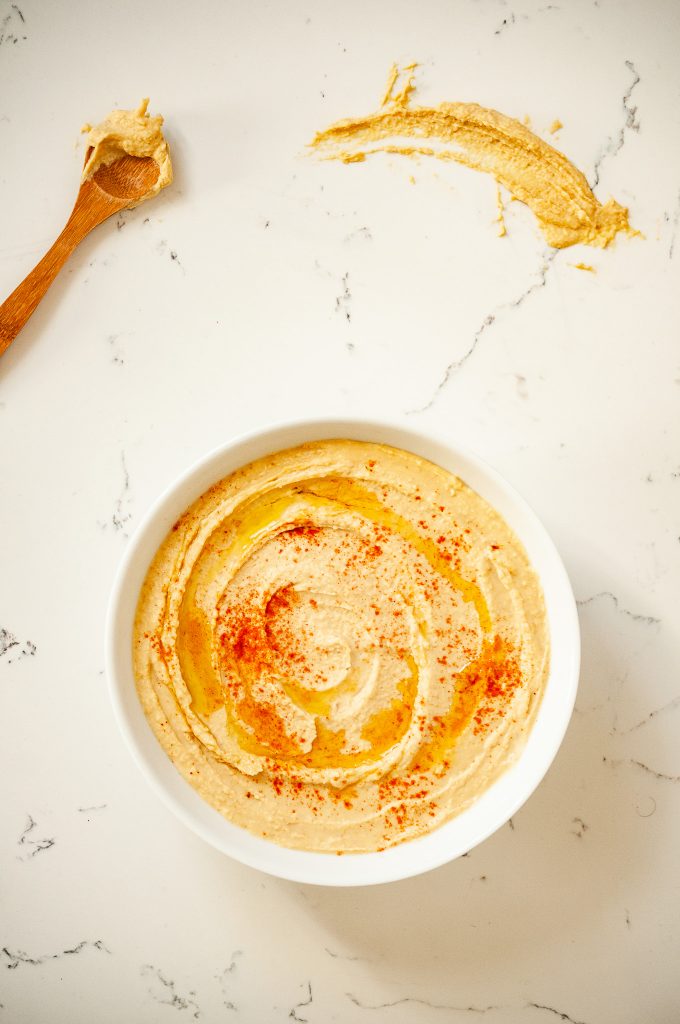 I have made quite a few bowls of hummus in my days and I've also had different store bought version (post to reading the list of ingredients), but this recipe right here, is by far the best. I would love to take all the credit for it but it was inspired by Caitlin Shoemaker's recipe. A few minor tweaks made by me, because if there's a way for Melissa to make it quicker and cheaper, without skimping on quality, she' gon' do it!
What got me about Caitlin's recipe was the fact that no oil is required in the actual recipe! (Only the drizzle of olive oil which I add as an optional topping and preference). Also, she likes the real deal just as I do: dried chickpeas and not the canned stuff!
To start, I use dried chickpeas and place just under a 1 cup in my slow cooker with 3 cups of fresh water. I add a bit of salt as well. This I allow to cook slowly for up to 6 hours or until the chickpeas are cooked. Then comes the fun part: getting rid of the skins… individually! Okay, maybe it's not the funnest part but it is what you make of it. I suggest you do this part while watching your favourite TV programme. Or, better yet, get a friend to help you with the peeling and chat about life while you're at it.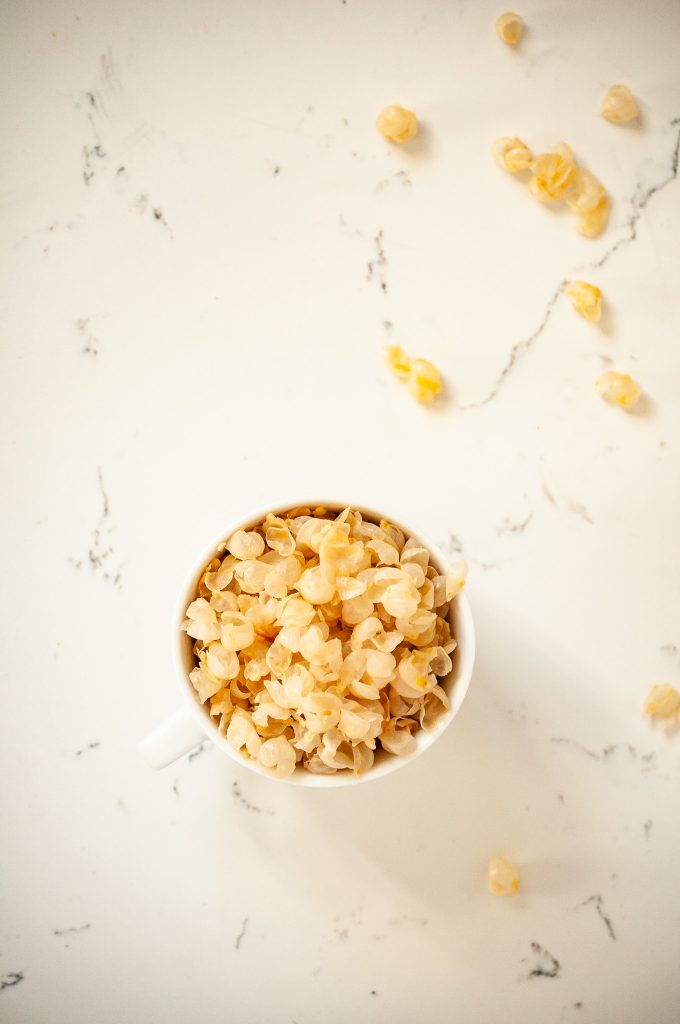 Next you'll need your food processor. This is where all the magic happens. In a food processor or any good blender, add the 2 cups of cooked and peeled chickpeas, with 3 cloves of baked garlic and blend. Add the lemon juice and salt and blend until smooth. Then add 1/4 cup of Tahini.  Make sure you have a very good tahini at hand – we're talking real stuff. As in runny consistency. As in natural goodness. My favourite is listed below. While the processor is running, add the cold water. This is the part that is new to me, because normally I add olive oil at this stage, never water. Oh but the difference cold water makes. The coldness together with the fat content of the tahini creates a light and fluffy hummus.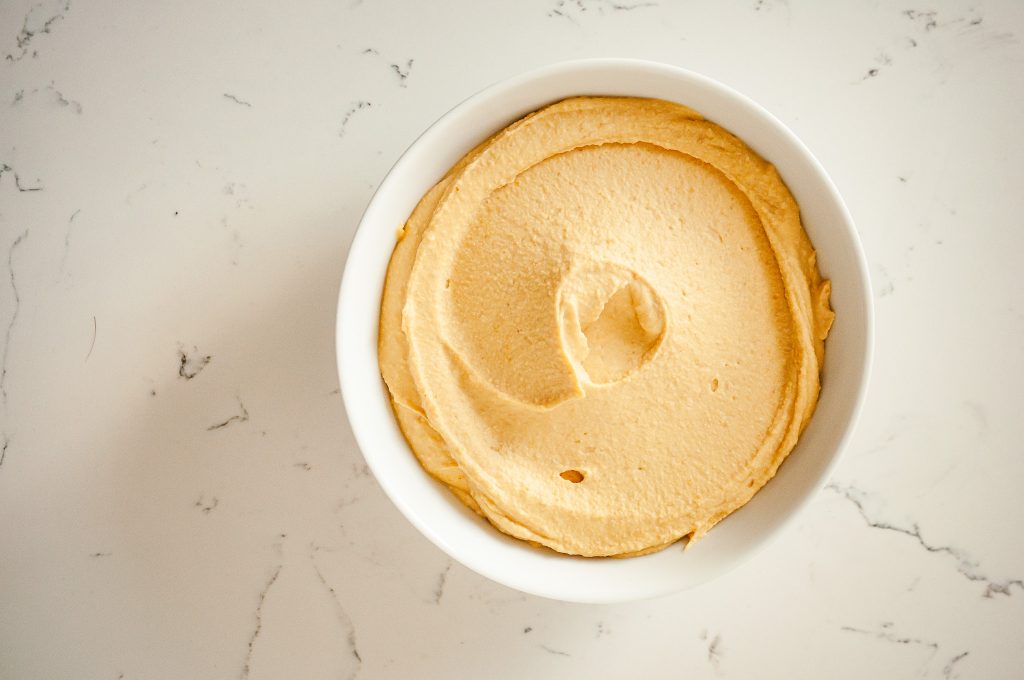 And that's it folks… the best hummus on a budget.
To see the products I used for this recipe, I've created a shopping list below. Just click on the link to shop:
PS. I trust all my beautiful female readers had a stunning women's day celebration yesterday. I'd love to leave you with one of my favourite verses from the book of Proverbs:
"Who can find a capable wife? Her value is far beyond that of pearls… It's still dark when she rises to give food to her household".
Finally, don't forget about the 30% discount you can receive on your next UCOOK box. Click this link.

(Visited 1,518 times, 3 visits today)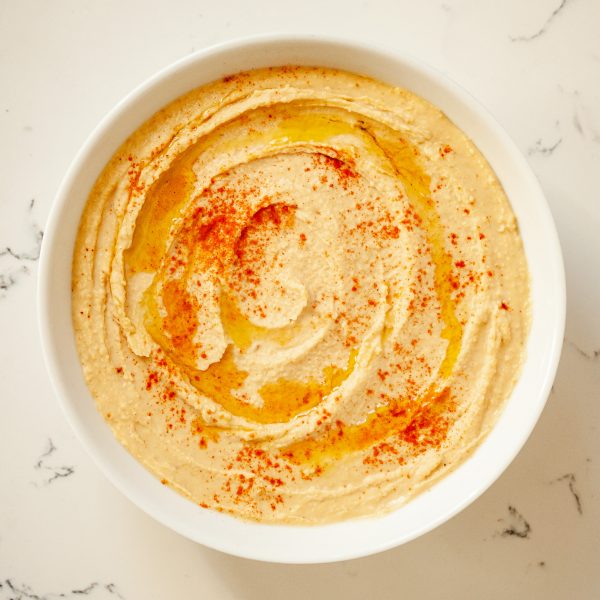 | | |
| --- | --- |
| | |
In a slow-cooker, add your dried chickpeas with 3 cups of water and 1 teaspoon of salt. Cook on low for up to 6 hours or on high for about 3 hours, until cooked. Add the garlic cloves (with skin) in the last hour of cooking (or if you prefer, just put the cloves in the oven for a few minutes until fragrant).

Drain and rinse the chickpeas and allow it to cool. When cooled, peel the chickpeas to remove the thin translucent skins. With a simple pinch, the chickpea should slide out of its skin.

Add the peeled chickpeas to the food processor with the lemon juice and the 2nd teaspoon of salt.

Stop the food processor, add the tahini and seal the processor again. While the machine is running, add the cold water slowly until the desired consistency is achieved.

Scoop the hummus on a plate or into a bowl and drizzle with good olive oil and some cayenne pepper or smoked paprika. Serve with fresh bread or just about anything from crunchy veggies to crispy lentil chips.