Two of my favourite things – dark chocolate and peanut butter – combined!
Why not?
I've been wanting to make a jar of dark chocolate peanut butter for a while now but each time I found myself having to buy more fresh peanuts because I happen to live with the biggest peanut lover. But I finally managed to kick that peanut-lover out of the pantry and created this easy 3 ingredient peanut butter. The number 3 counts in your favour here – remember that.
This recipe consists of roasted-salted-peanuts, unsweetened dark chocolate and raw honey. And as mentioned, 3 is a power-number in this recipe. It just so happens that these three ingredients work out to 3 cups of peanuts, 3 blocks of (Hershey's) unsweetened dark chocolate and 2-3 tablespoons of raw honey. Then comes the blending which cost me about 30 cycles on my 30-second-interval Nutribullet. Some patience is definitely required but that's the hardest part of the recipe and totally worth the effort of stop-and-go, because you'll be left with a jar of velvety dark heaven. Whip it onto some fresh wholemeal bread, top it onto some ice cream or eat it by the spoonful! I dare you.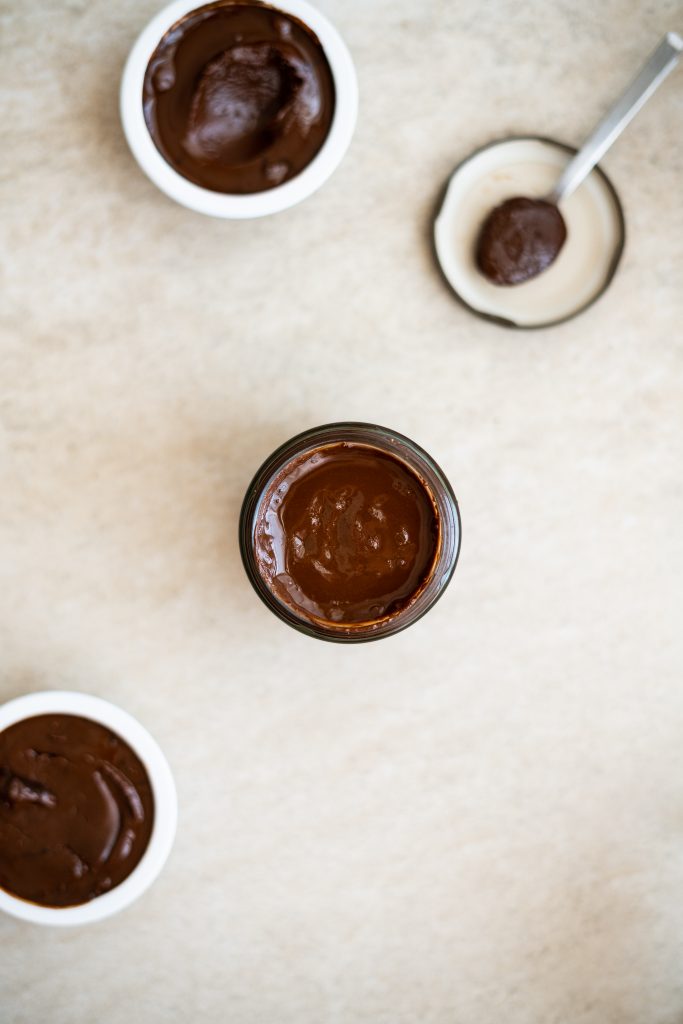 (Visited 270 times, 1 visits today)
Place all ingredients into the short cup of your Nutribullet and blend.

After the first 30-second cycle, remove the blade, scrape down the sides and blend again. Continue this process until you have a smooth consistency. I did it about 30 times.
If you're a bit impatient, add some olive oil to help the blending process. 
I do believe you can make this in a food processor which might require less time as you can leave the blade working for longer.