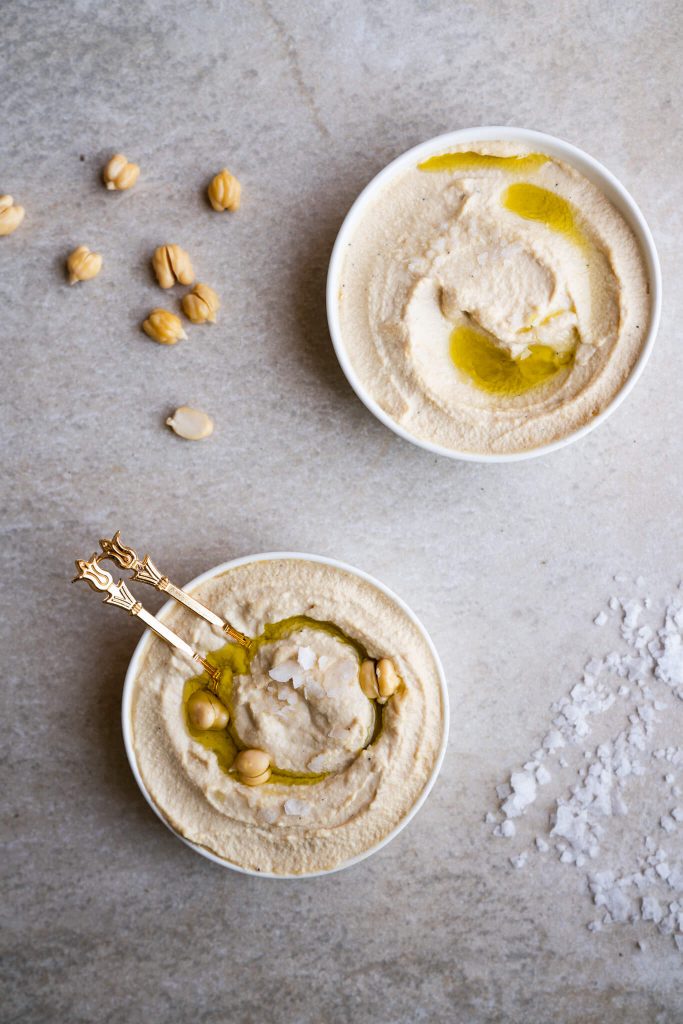 If you are a faithful reader of this blog since the beginning, you have probably seen my first hummus recipe which I posted nearly 2 years ago. If you haven't, you can find it here. I was in love with hummus then, and since moving to the Middle East, my love for fresh hummus has gotten so much stronger. Hummus is complimentary at so many restaurants here in Kuwait, and if not complimentary, you will most likely find it on the menu.
But, alas, dining at restaurants now seem to be a thing of the past. At least, here in Kuwait that is still the case. So, I am making fresh hummus more regularly as it is so good on literally everything from toasted sourdough to a fresh garden salad. It is one of the easiest recipes to make, especially when raw chickpeas and pure tahini are staples in your pantry, as it is in mine. (I am not fond of the canned stuff and I always try my utmost to purchase the original/organic raw form). I also prefer to soak my own chickpeas – straight from the earth. But if you prefer canned chickpeas then try to get your hands of the best quality like these organic chick peas from Faithful-to-Nature. The only ingredients in these mentioned cans are organic (pre-cooked) chick peas and water.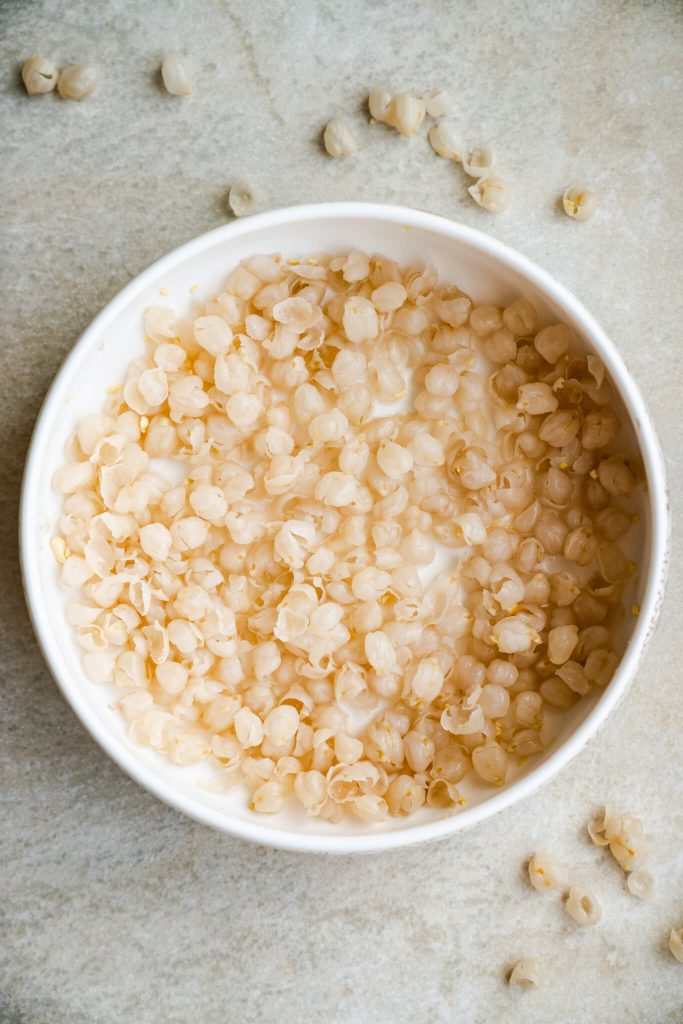 Now, since I make hummus regularly, I wanted to do it in less time. For me, this meant, cutting out the cooking time that formed part of my first hummus recipe. Also, I don't have a slow cooker here in Kuwait and I wasn't willing to cook the chickpeas on the stove. So, I simply increased my soaking time to a point where the chickpeas could not get any bigger (24 hours), and then I used my powerful Nutribullet RX to blend all the ingredients to a smooth consistency. Absolute magic! No fuss, and besides the soaking time, you can have fresh and delicious hummus in less than 5 minutes. In addition, it is basically raw. That's a win-win situation right there.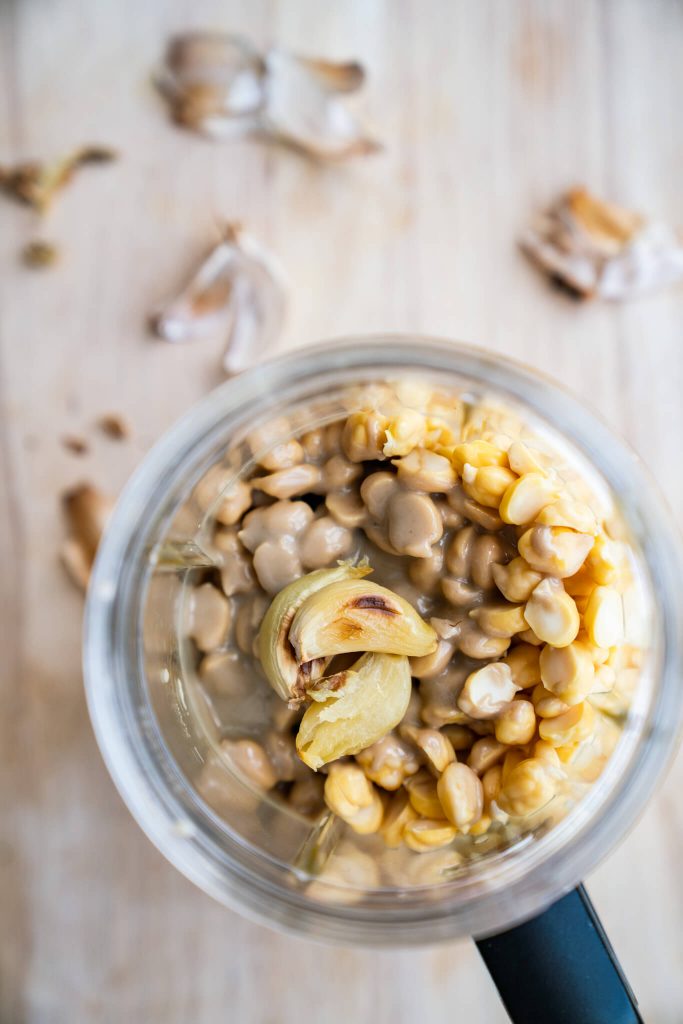 These pictures you've seen thus far is basically your recipe.
You're welcome.
I hope you make bowls full of hummus and enjoy it with your loved ones.
(Visited 506 times, 1 visits today)
| | |
| --- | --- |
| | |
Soak the raw chickpeas in 3 cups of water mixed with 2 teaspoons of sea salt, for 12-24 hours. The longer the better. Discard the water near the end of the soaking process or as soon as it becomes foamy and replace with fresh water.

Remove the translucent skins of the chickpeas by rubbing the chickpeas between your fingers. Since it soaked for long, it should come off easily in the water.

Roast the garlic cloves in a hot oven for a few minutes until fragrant and soft. Allow to cool and remove the skins.

Add all the ingredients, except the 1/4 cup of cold water, to your Nutribullet and allow the machine to run for a full cycle (1 minute). Once the cycle is done, scrape down any chickpeas that did not get blended and add some of the cold water to help the process along. If needed, add the rest of the cold water for your desired consistency and blend one last time until your hummus is smooth and fluffy.

Enjoy your fresh hummus, sprinkled with sea salt flakes or smoked paprika and drizzled with cold-pressed extra virgin olive oil.