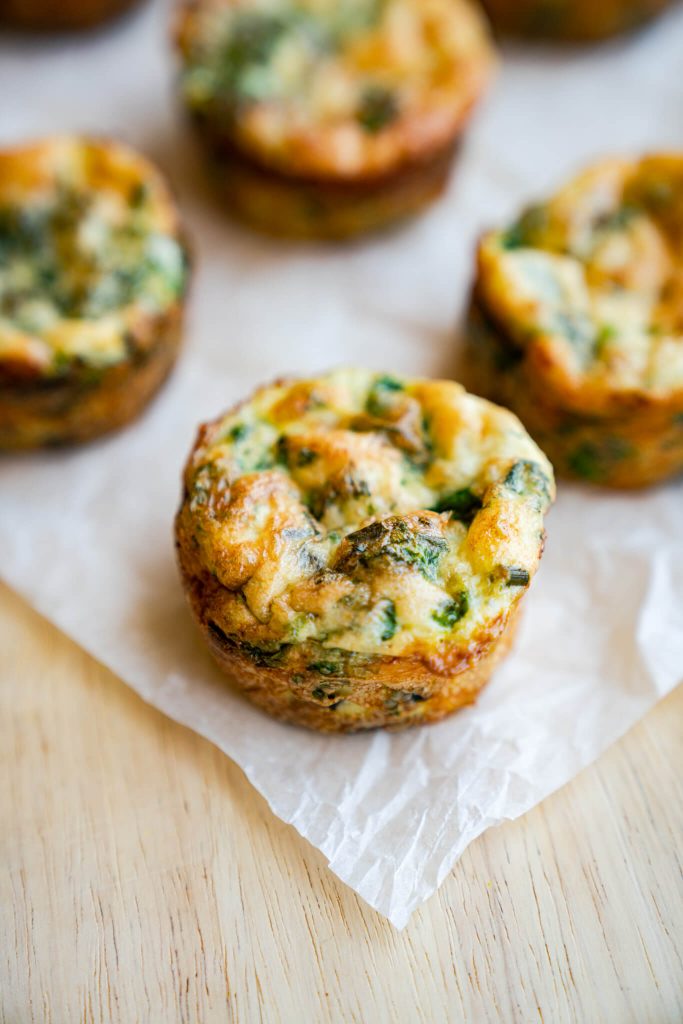 I dreamt about these mushroom and spinach mini quiches and it worked! Any one else dream about food often? It might have something to do with being in lockdown though… I literally put this recipe together after waking up with every part of it on my mind.
Last week I did a 5-day juice fast. Let me tell you, it was an incredible week of detoxing, fasting, cleansing and connecting. I feel so good and I am still busy putting that lengthy blog post together for you. So, in the meantime, I'm here to share my celebration breakfast I created the morning after – these gorgeous quiches served with a fresh and crunchy green salad drizzled with a homemade dressing. I teleported to Greece for a moment.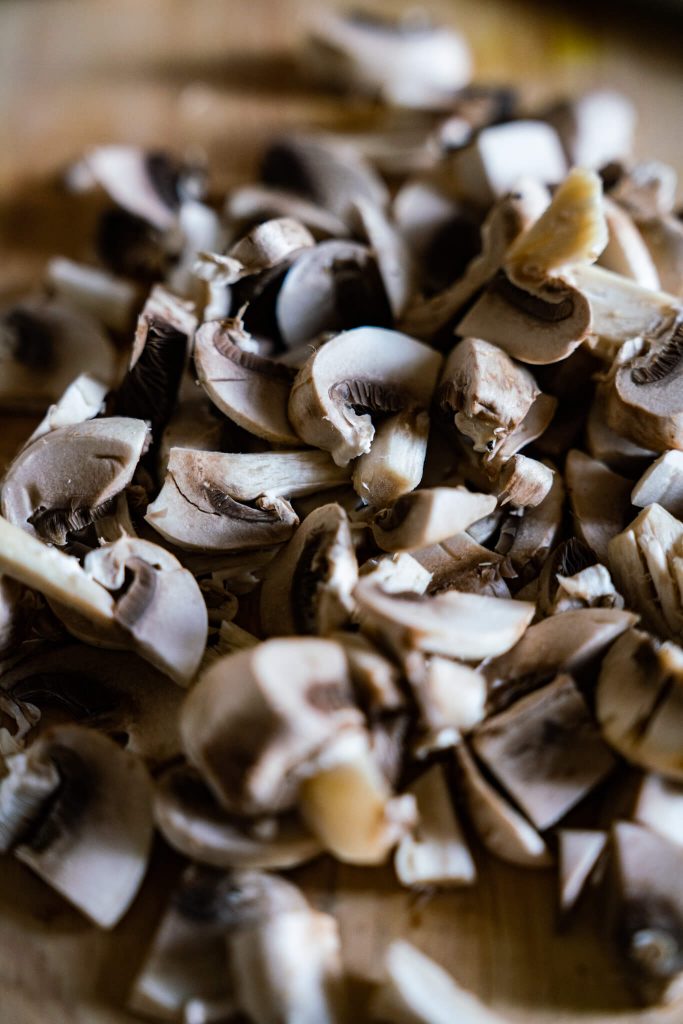 The base of these mini quiches are delicious garlicky brown mushrooms, that have been (almost) dry fried in a large pan to get rid of most of the moisture. Because no-one wants a soggy quich-y. Get it? Haha. Apologies, the fast seems to have brought out more sillyness as well.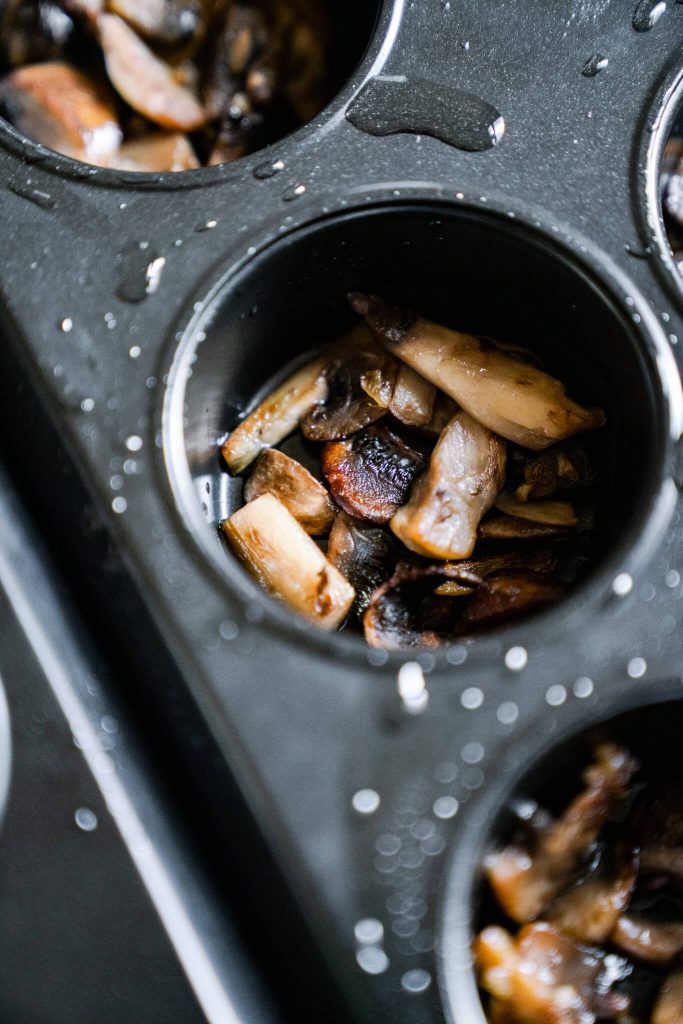 Next, I rinsed my baby spinach thoroughly and scrunched them dry in paper towel. I prefer using raw spinach as much as I can. The idea of wilting them doesn't sit too well with me. I chopped the spinach and placed it on top of each mushroom base – the 2nd layer base layer. Then I added a layer of white cheddar cheese; yellow cheese is also fine but make sure it's strong in flavour. And finally, I poured the egg-milk mixture evenly into each muffin hole and sprinkled it with finely grated parmesan cheese. They baked for about 18 minutes at 180 degrees and as a final touch I turned on my grill to brown the tops.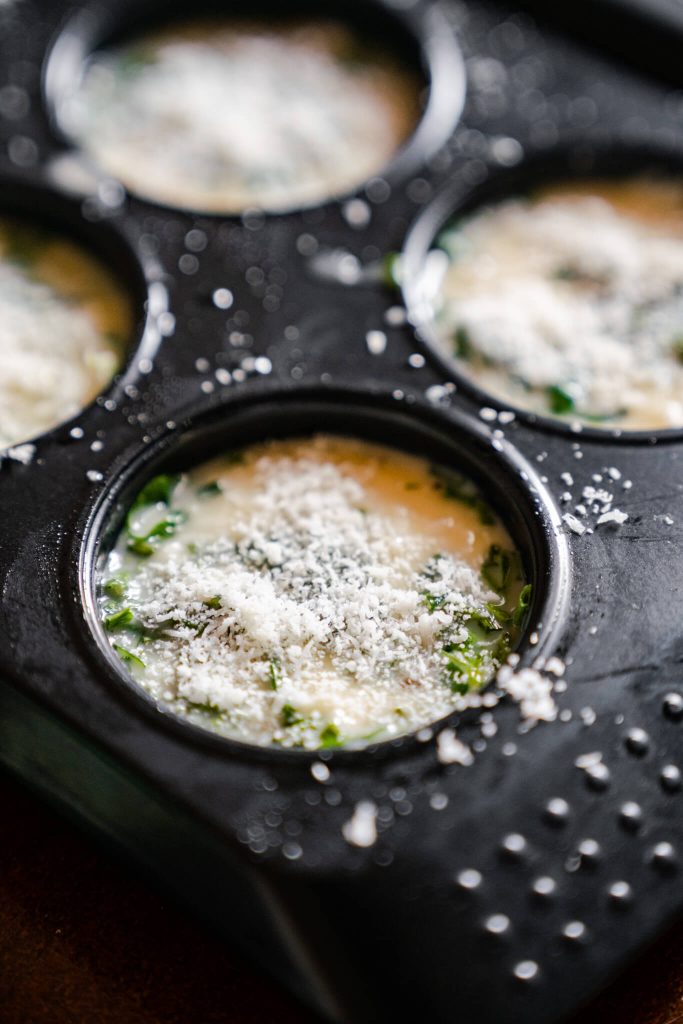 I had some wobbly, wet quiches in my lifetime already, and quite frankly, I didn't like it. For me a quiche needs to be firm yet moist. I experienced such joy when I lifted these mini quiches out of each muffin hole without struggling. They are perfect for your kids' lunchboxes…. wait, are the children going back to a school building any time soon?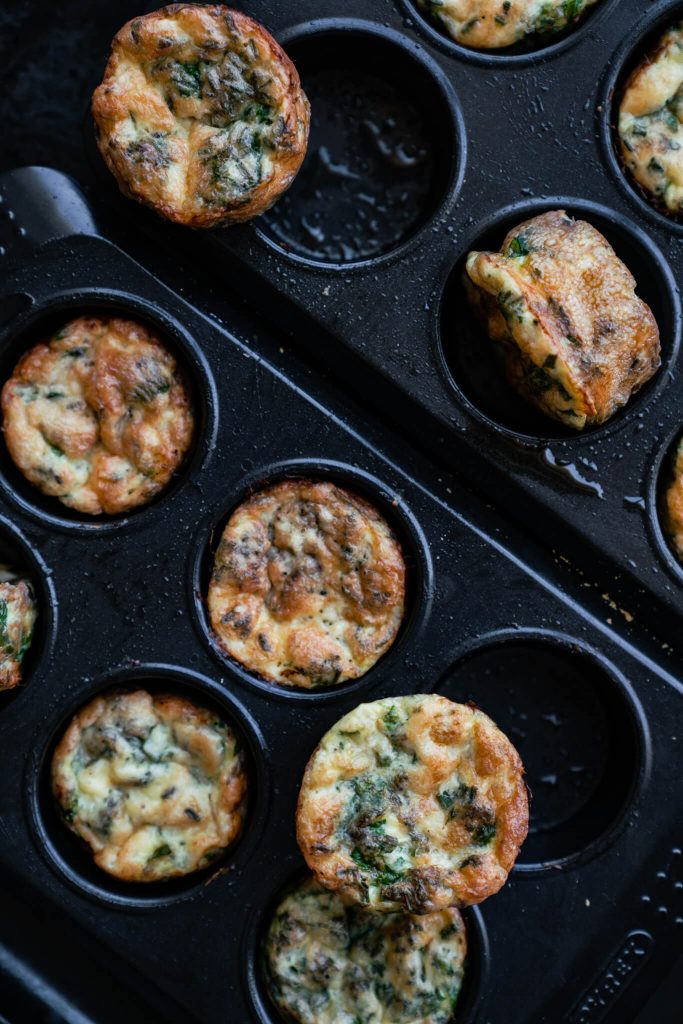 As mentioned above, a quick green salad with a garlic infused balsamic and olive oil dressing was paired with these quiches for a morning of glory. I had a new appreciation for every single ingredient that went into this breakfast treat. And obviously this had to do with the fact that I haven't eaten solid food for 5 full days prior to this, but I want to appreciate all my intake like this. Here's to a new normal.
I really hope these mini quiches bless you as much as they did me.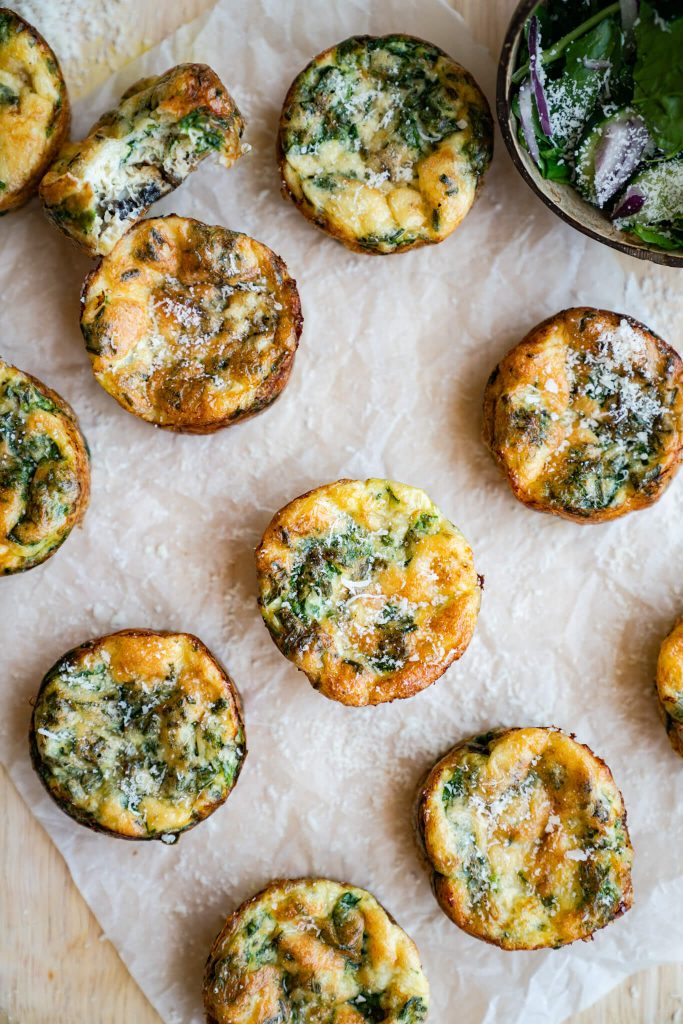 (Visited 565 times, 1 visits today)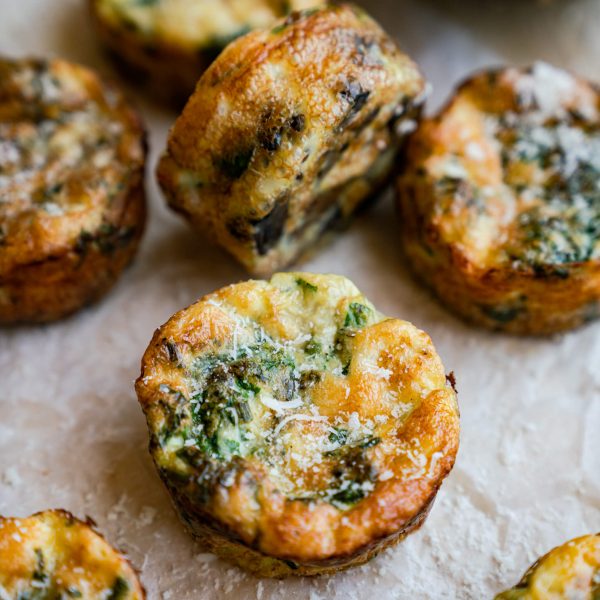 | | |
| --- | --- |
| | |
Preheat oven to 180 degrees. (If you have a gas oven, there is no need to take this step).

Grease a 12-hole muffin pan.

Add the coconut oil to a large pan on high heat. Once hot, add the garlic and mushrooms to it and fry until brown. There shouldn't be any oil left in the pan. Sprinkle the fried mushrooms with half of the sea salt as this helps to soak up any leftover moisture. Remove from the heat and allow to cool.

Squeeze your raw spinach dry in paper towel.

Divide the mushrooms between the 12 holes of the muffin pan to form a base layer. Add the spinach on top of that as a second layer. Spread the cheddar cheese evenly over the holes as a 3rd layer.

In a jug, whisk together the eggs, milk, chives, remaining salt and pepper. Pour the mixture evenly over the filling into each hole.

Top with parmesan cheese and bake for 15 minutes. I turned my grill on for 5 minutes after the baking time to brown the top of the quiches.

Turn off the heat, remove each quiche gently from the muffin pan and place it on a wire rack. Allow to cool.

Suggestion: serve with a fresh green salad, top with more parmesan cheese and enjoy!
* If you are using fresh chives, use 2 tablespoons.