2 Main ingredients. 1 Amazing pan of goodness.
This mushroom rice is so good yet so simple, I simply had to put my name to it.
I am back in the Middle East (more about this in September's Sunday Talk) after an amazing long holiday in South Africa, and my creative cooking juices are flowing. It often flows well when I'm slightly limited in my kitchen. This recipe came about whilst being in quarantine (limited?) – another story I might share in this month's newsletter.
We have a phone application here in Kuwait which I use to purchase my fresh fruit and vegetables. Delivery takes place on the same day to my apartment door. So, being in quarantine isn't that hard. It's actually a blessing at the moment.
I used mentioned application to get my delicious Portobello mushrooms which I used for this recipe. Of course, any mushroom variety should work with this meal, but Portobello mushrooms are a personal favourite. Fresh mushrooms are one of those ingredients I always try to have in the refrigerator. It's so versatile and it worked perfectly in this plant-based meal.
I am currently on a mission to use all the leftover pantry foods that spent the last few weeks in my Kuwait kitchen whilst I was away in my South African kitchen, and my big container of rice has been staring at me since I got back last week Friday. Can you see how this recipe came together? Brown, nutty rice and Portobello mushrooms marry with chopped onions, garlic and mixed herbs in a pool of vegetable broth. It's a proper love story. I hope you enjoy it as much as I did.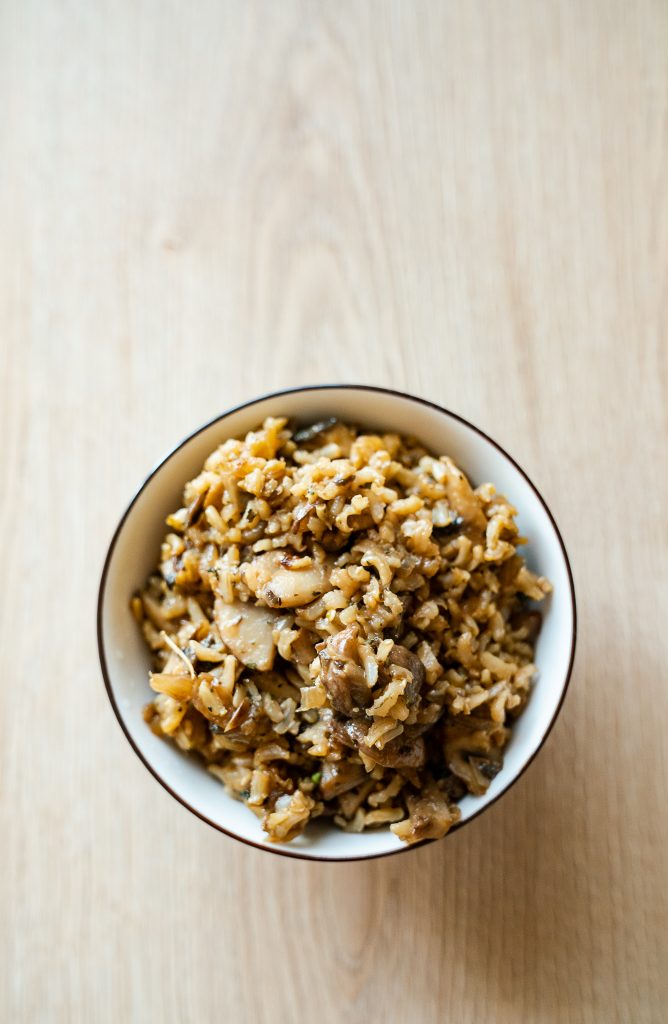 P.S. If you're feeling loving, please add some fresh avocado to the top of your bowl of mushroom rice. It's actually important that you do. Lots of it. Because what is a marriage without avocado?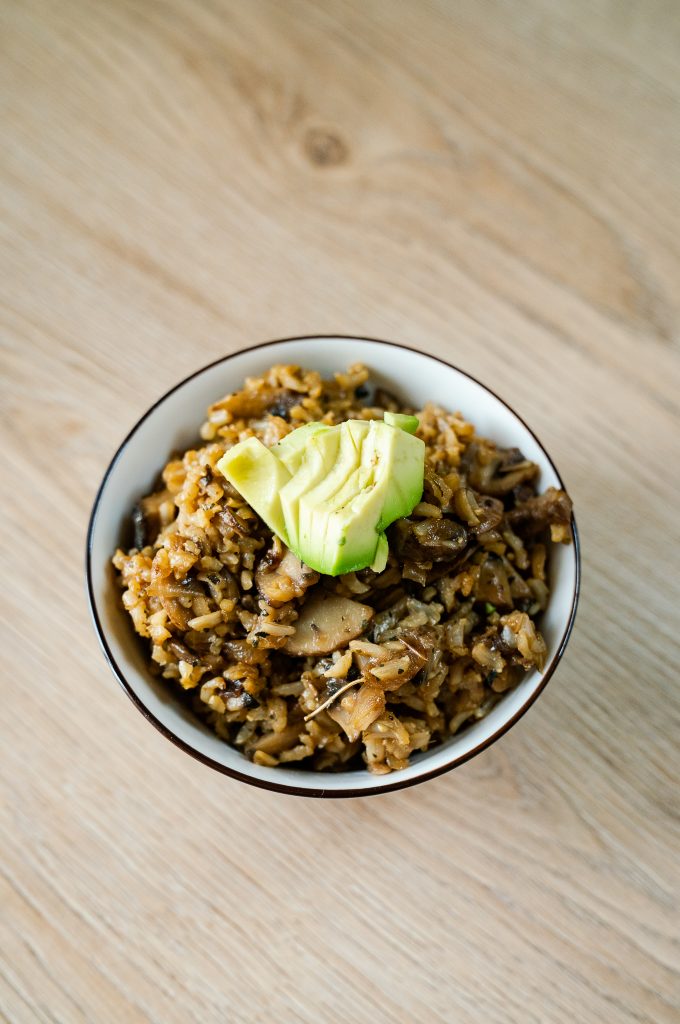 (Visited 49 times, 1 visits today)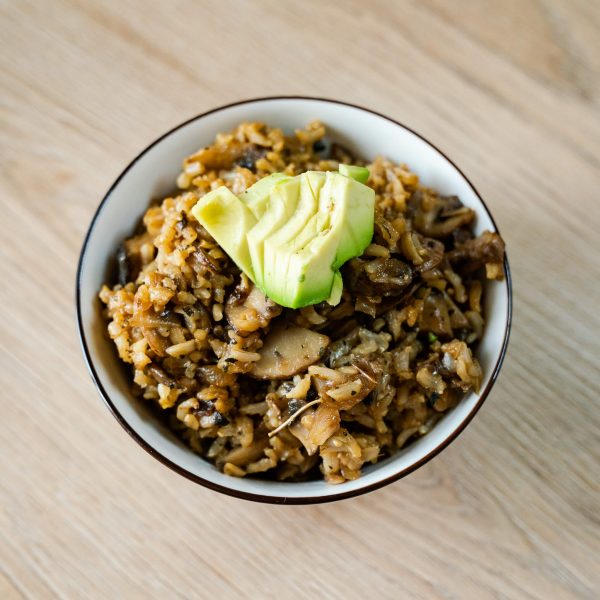 | | |
| --- | --- |
| | |
Cook the rice according to the package instructions. (If using cooked rice, set it aside at room temperature).

Whilst the rice is cooking, to a large pan, add the olive oil on medium heat and warm through. Add the onion and fry until translucent. Add the crushed garlic and stir through with a wooden spoon until golden.

Add the chopped mushrooms and spread it out evenly in the pan. Allow the mushrooms to cook through, stirring when necessary. Allow the mushrooms to brown the pan as it fries without burning it as this lends to great taste when the broth is added.

Add the broth and stir through well, ensuring no mushrooms are stuck to the pan. Add the soy sauce and the mixed herbs. Add this point taste the mixture and add salt to taste.

Finally, when you're happy with your liquid mixture, add the cooked rice and allow it to soak up the liquid. If you prefer more salt and mixed herbs, add to taste.

Serve your mushroom rice warm and top with fresh avocado if preferred.