It is finally here! The recipe so many of you have been asking for… the most delicious oatmeal flapjacks. These are easy to whip up and I'm sure you have all of these ingredients at home already. So why not make some for breakfast tomorrow?! The kids will love you. And you'll show them love knowing that these are wholesome.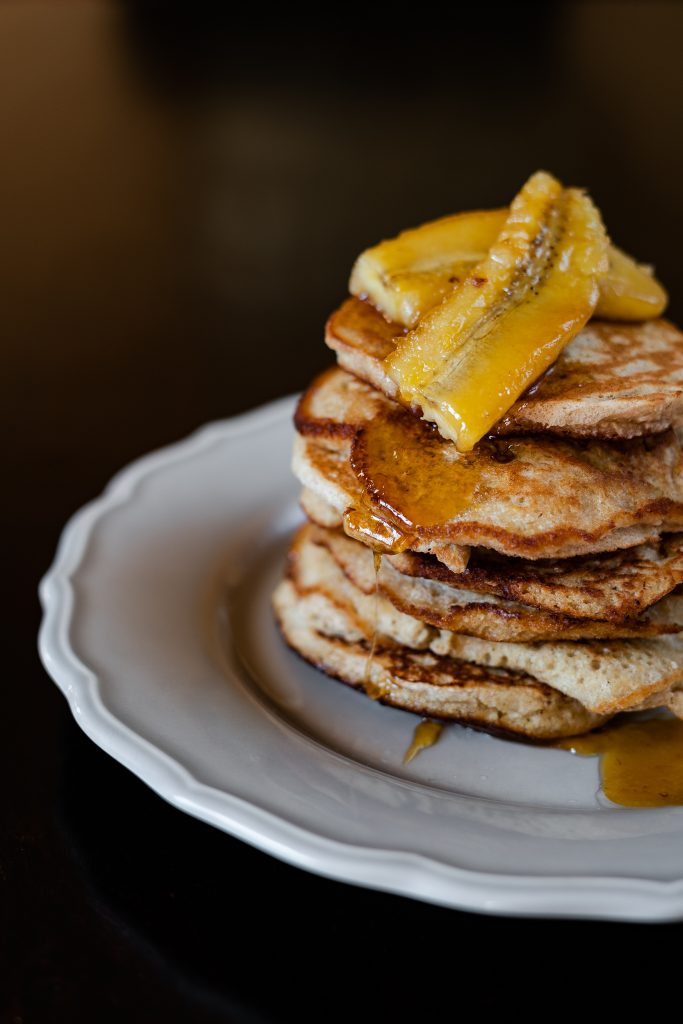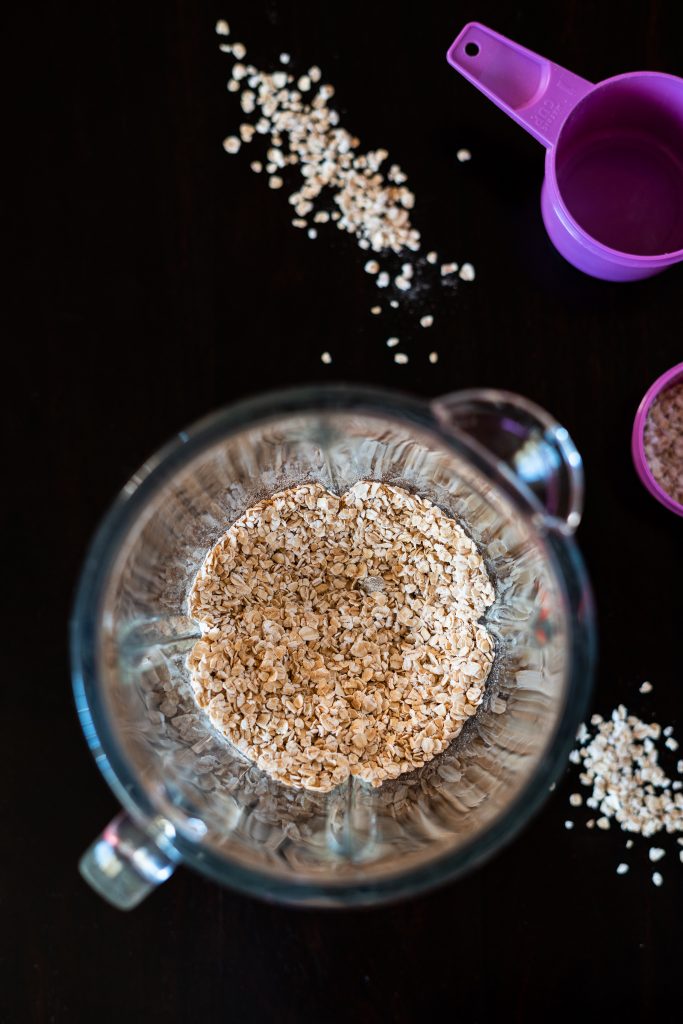 We grew up with whole grain oats. I think back to mom cooking a pot of oats on the stove, adding fresh butter, salt and cinnamon sticks to the pot and serving it with cold milk.
But as I grew older, I pushed the thick oats as we know it away, and played with different ways of using this amazing grain. Since then I've made my granola using rolled oats and today I'm sharing a recipe I've experimented with thrice: light & fluffy oatmeal flapjacks. We are taking whole grain oats to a new level by blitzing it to make a beautiful flour and then adding whipped egg whites, egg yolks, almond milk and raw honey to make a marshmallowy batter.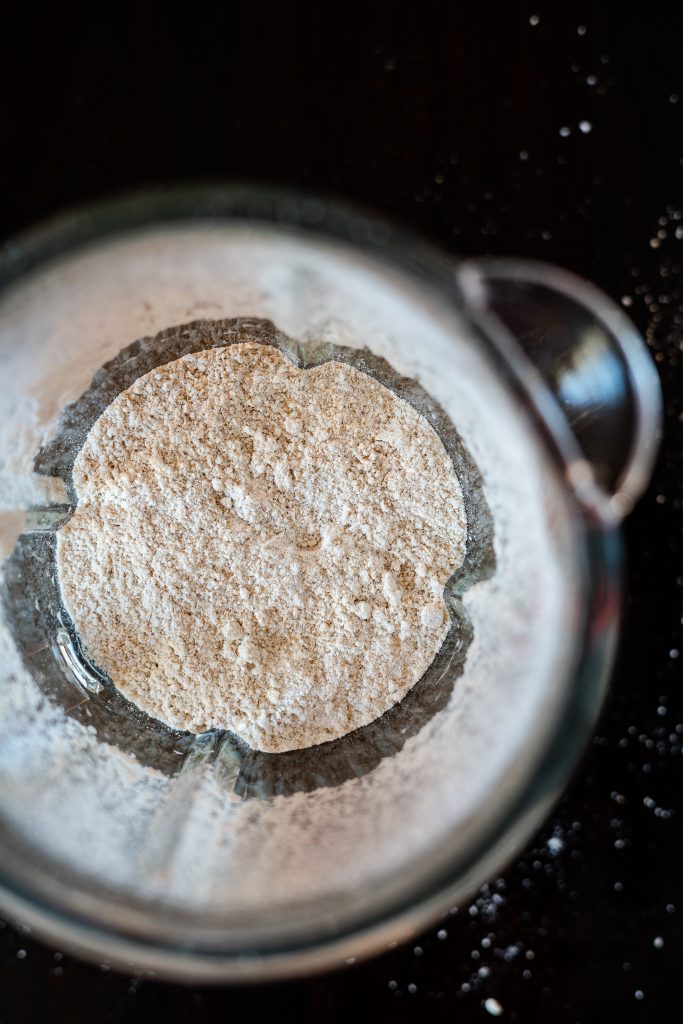 Like I said, easy to make. They fry on medium heat for about 45 seconds on each side or until bubbles form on the surface. Then we top it with scrambled eggs, bacon and a mustard sauce, or other days (like today) we caramelise fresh banana in butter and honey and pour that over. Need I say more?!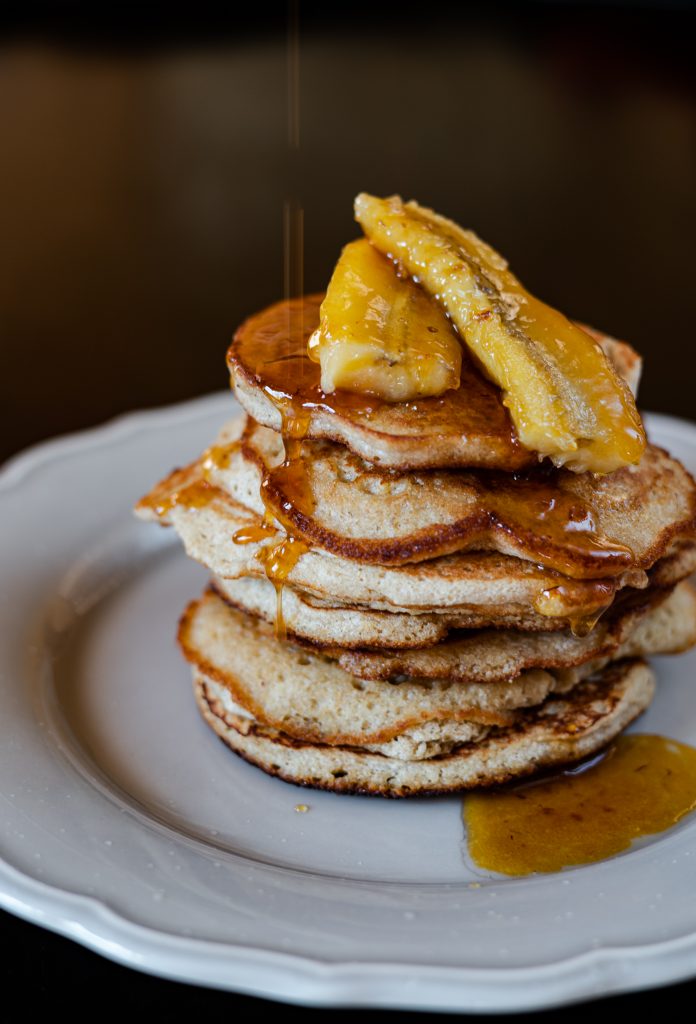 I hope you enjoy these as much as we do.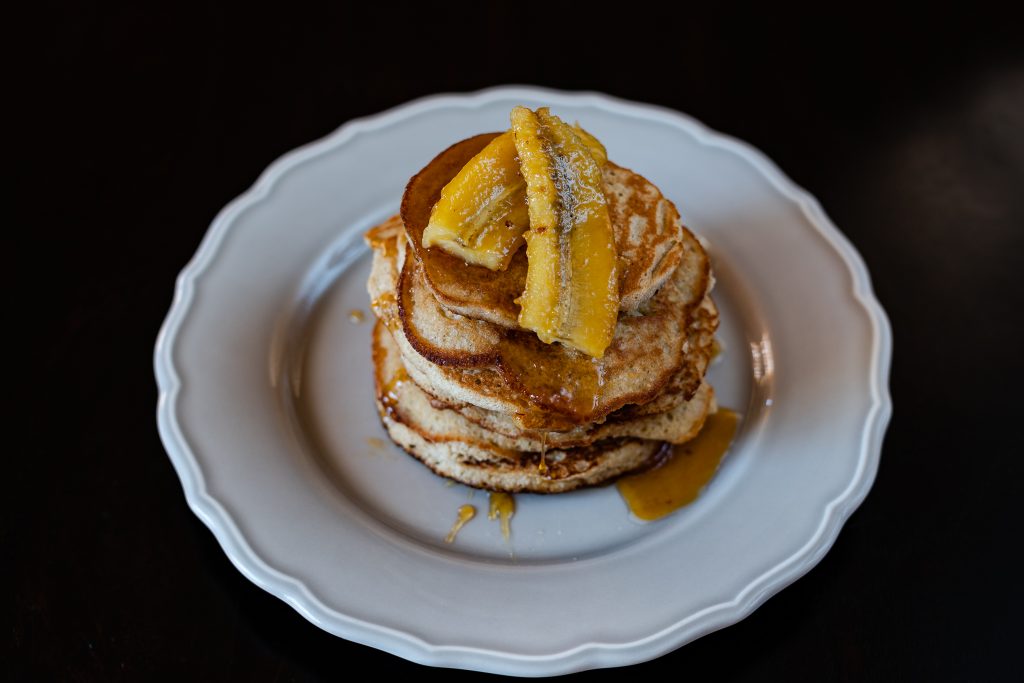 (Visited 2,604 times, 1 visits today)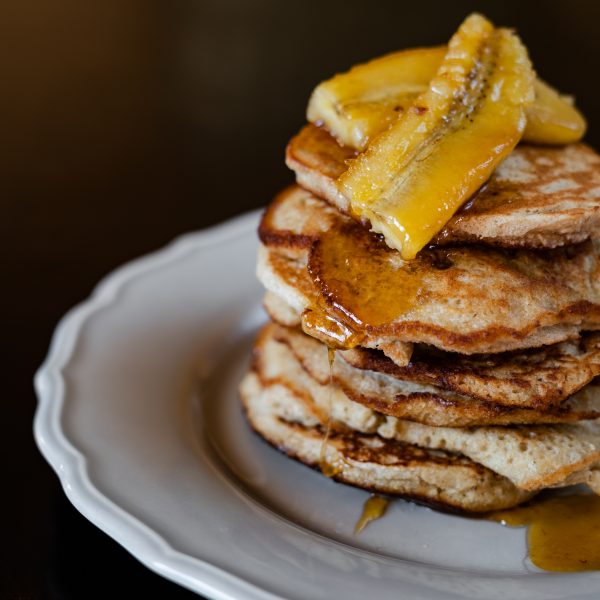 | | |
| --- | --- |
| | |
Place the whole grain oats in a blender or food processor and blitz until fine. About 2 mins.

To a mixing bowl, add the oat flour, tapioca flour, salt, baking powder, bicarbonate of soda, egg yolks and the raw honey. Mix well with a wooden spoon. Slowly add the milk and mix again.

Use an electric beater to beat the egg whites until stiff peaks form. Fold the whipped egg whites into the batter until well incorparated. Don't overwork.

Heat a small pan on medium heat and add about 1 tbsp of oil. Make sure the pan is hot before adding a 1/3 cup of batter to it. Spread out the batter quickly before it takes shape in the heated pan. Fry on both sides for about 45 seconds. Repeat this until all the battter is done.

Top your light and fluffy flapjacks with savoury or sweet. I caramelised fresh banana in some honey and butter and poured all that pan goodness over our flapjacks.