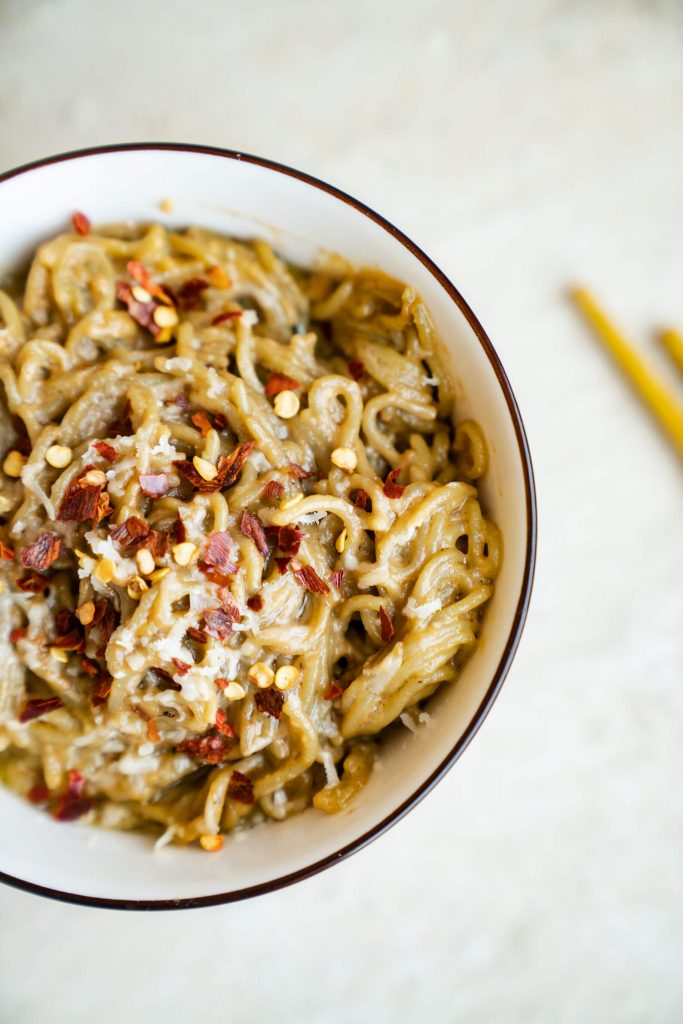 Friends! I have finally joined the Reels-family! And I think I like them. Not sure what I'm talking about? Well, I have included my reels video for you below. Hit that play button.
I think this is such a cool feature on Instagram, especially for someone like me who often wants to share a simple recipe, easily. Time does not always permit setting up the video camera, setting up the tripod, shooting from different angles, downloading and then editing a video. Don't get me wrong, there is definitely room for that, and I am planning to do many of these in the near future. However, for now, I am happy to play with the reels application. And I shall be working on my skills to make my next reel better than the current.
But, enough about the reel and more about the content of the reel: INSTANT NOODLE GLOW UP – because cooking instant noodles according to the package instructions can be boring and often too light for a hearty meal.
I think I have spoken about my love/hate relationship with instant noodles on Instagram before. There are brands which many of us are familiar with that make instant noodles one of the easiest (and cheapest) meals/snacks around. I don't necessarily have a problem with the noodles as much as I do with the seasoning packet that accompanies these noodles. In most cases, the contents of those packets do not contain much (dare I say any) nutritional value, and a lot of MSG for that matter!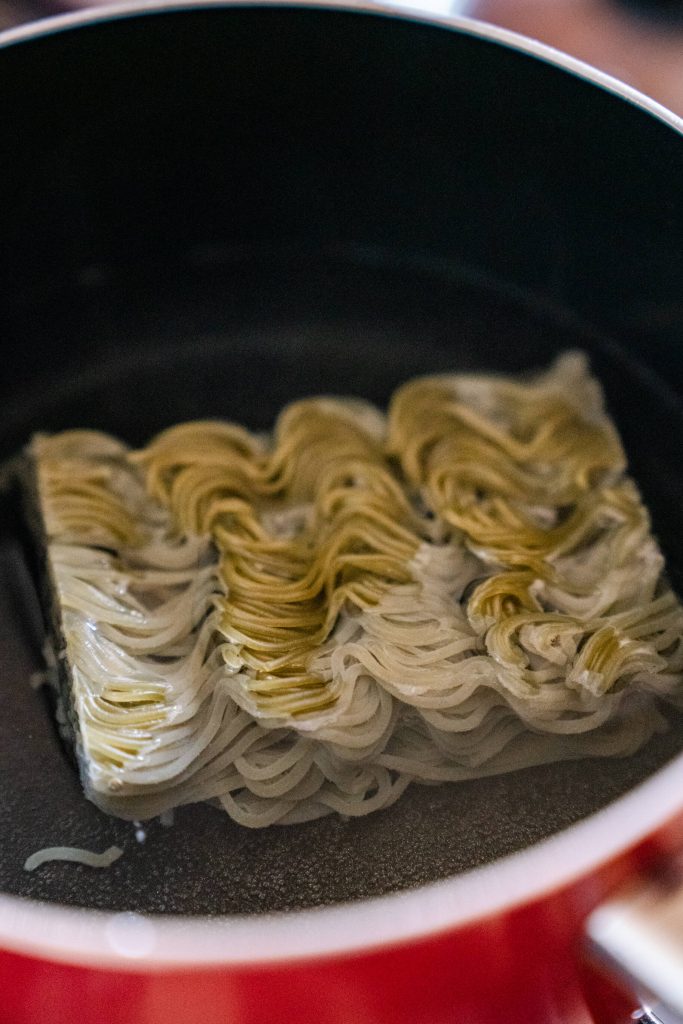 There are however many great brands of instant noodles with real (quick) ingredients. I have found a brand that uses organic brown rice flour for their noodles, and dried vegetables with a few spices that many of us should have in our pantry for the spice/soup packet. No codes, no colourants, no MSG. I encourage you to read your labels and ingredients.
For this easy meal, I did not use the soup packet that came with my brown rice noodles. (Since those ingredients are not bad, I will use this to flavour other meals in the near future). Instead I made a creamy Asian/Middle Eastern sauce for my noodles. It is SO easy and SO yummy. I'd love to hear your thoughts.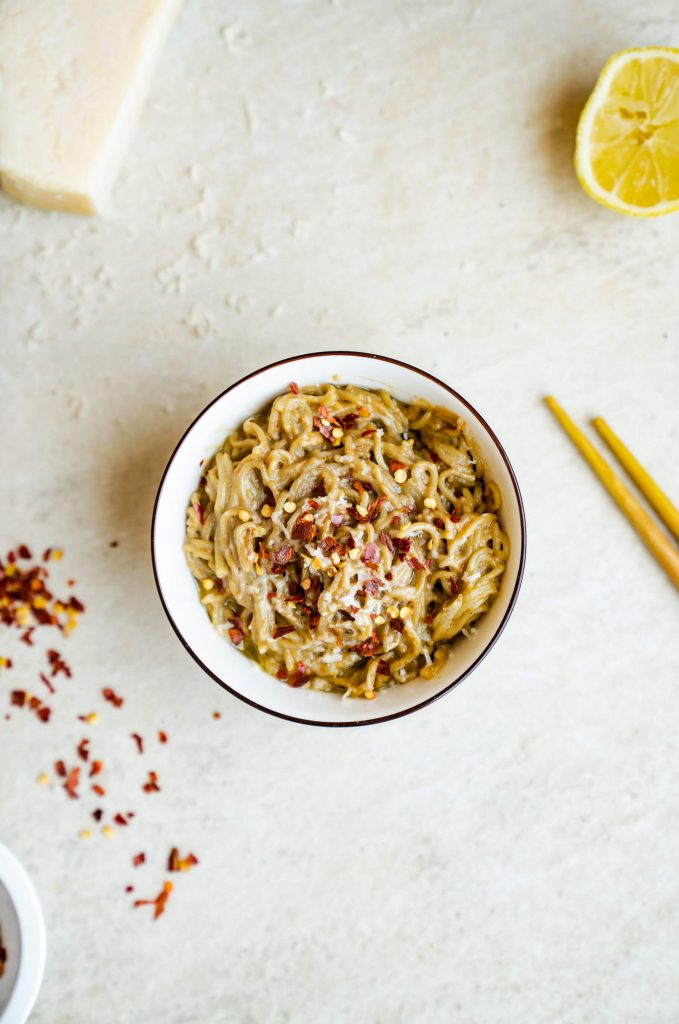 (Visited 236 times, 1 visits today)
Instant Noodles with a quick yet creamy Asian/Middle-Eastern inspired sauce. Cooking your ramen or instant noodles according to the package instructions just isn't always filling enough, so give your tummy more with this delicious recipe. You can have this hearty meal ready in 5 minutes.
| | |
| --- | --- |
| | |
Cook the instant noodles according to the package instructions, but don't cook it too soft. I used 2 cups of water for my instant noodles. Reserve the noodle water.

To a pan, on medium heat, add the olive oil, soy sauce and the tahini. Mix until well combined. Turn the heat low.

Add the juice of half a lemon and stir through.

Add your cooked noodles, a quarter cup of the reserved noodle water and as much parmesan cheese (optional) as your heart desires. Stir through gently until the desired consistency is reached. If more noodle water is required, add more.

Add your meal to a bowl and top with more grated parmesan cheese and chili flakes.
To keep this dish plant-based, you can omit the parmesan cheese.