A new recipe! At last. And one you will love as it's:
Easy to prepare
Healthier (than your boxed childhood favourite)
Made with only 4 ingredients.
I was inspired by Sarah Graham's healthy cacao pops to make a healthy version of one of our favourite childhood cereals: RICE KRISPIES. Not just plain ol' Rice Krispies but CHOCOLATEY RICE KRISPIES. 'Cause everything is better with some real chocolate goodness.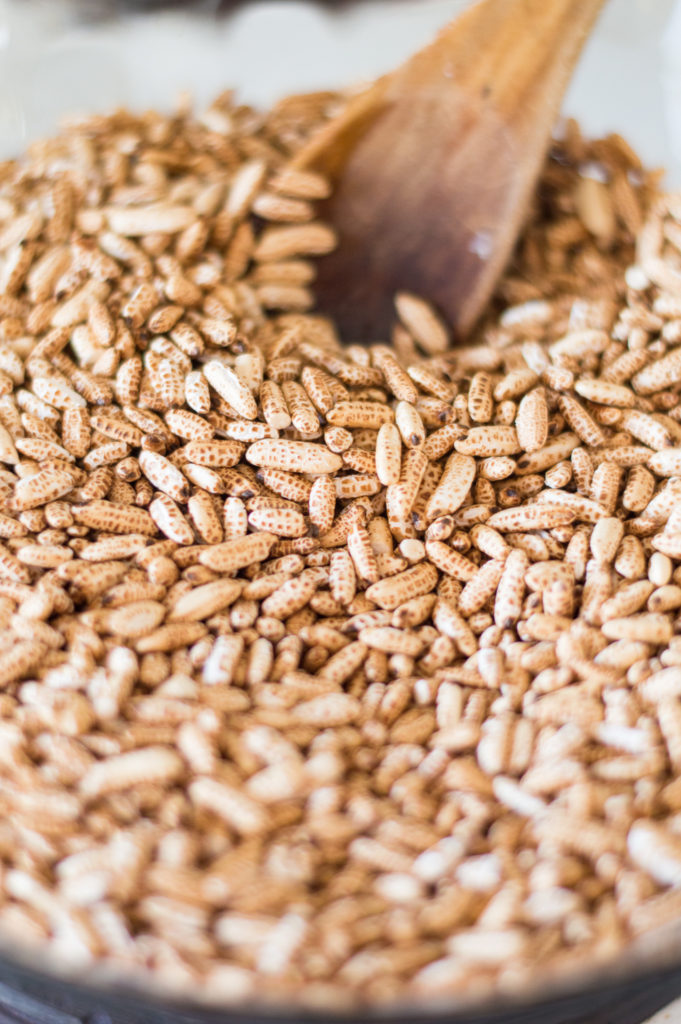 Since my husband and I decided to make life healthier at home by cutting out processed foods and refined sugar, cereal was one of the first things to go. Unfortunately the cereals in our stores are loaded with unnecessary sugar and other junk. Bacon and eggs as well as my granola have become our go-to breakfast meal but the variety-seeker in me needs more options. When I saw my favourite online store advertise Sarah's Cacao Pops, I kicked myself for not thinking about this option earlier. Faithful-to-Nature has everything my healthy pantry needs and today's ingredients can be found there. I've listed the ones I bought at the end of this post.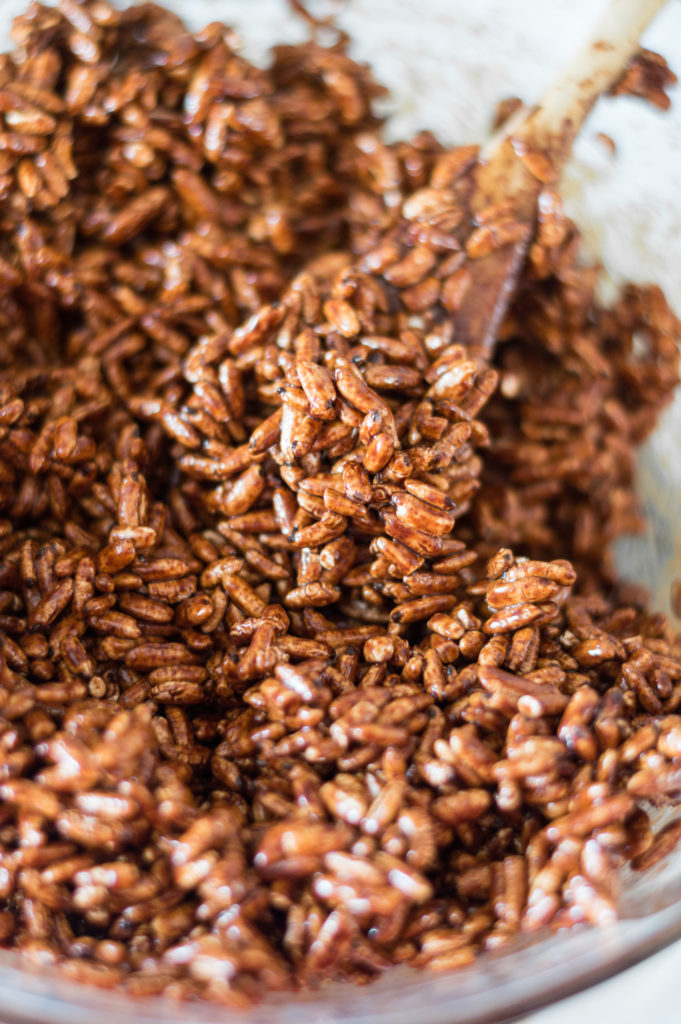 My recipe is quite similar to Sarah's but I replaced the coconut oil with cold pressed olive oil. Since attending the Missing Piece In Your Puzzle seminar, I have been trying to replace coconut oil and butter with olive oil wherever I can. The Mediterranean lifestyle talk at that seminar resonated with so much in me, hence the change. I was a bit concerned that the cereal would have the olive oil taste to it, but there isn't any – just pure chocolatey goodness. And let's not forget the crunch when you enjoy it with cold milk.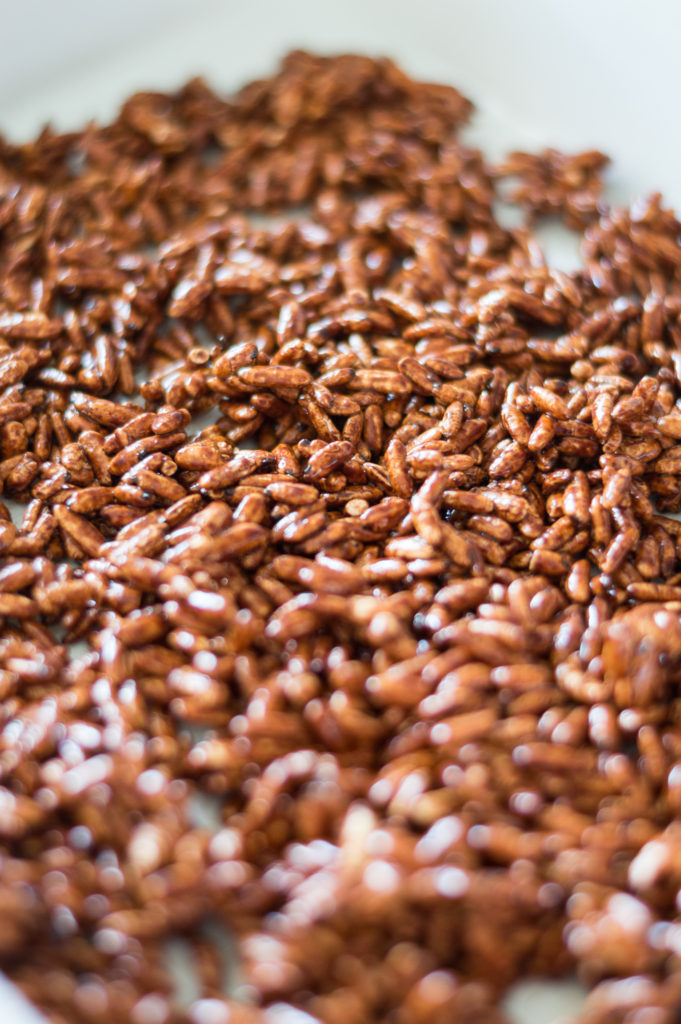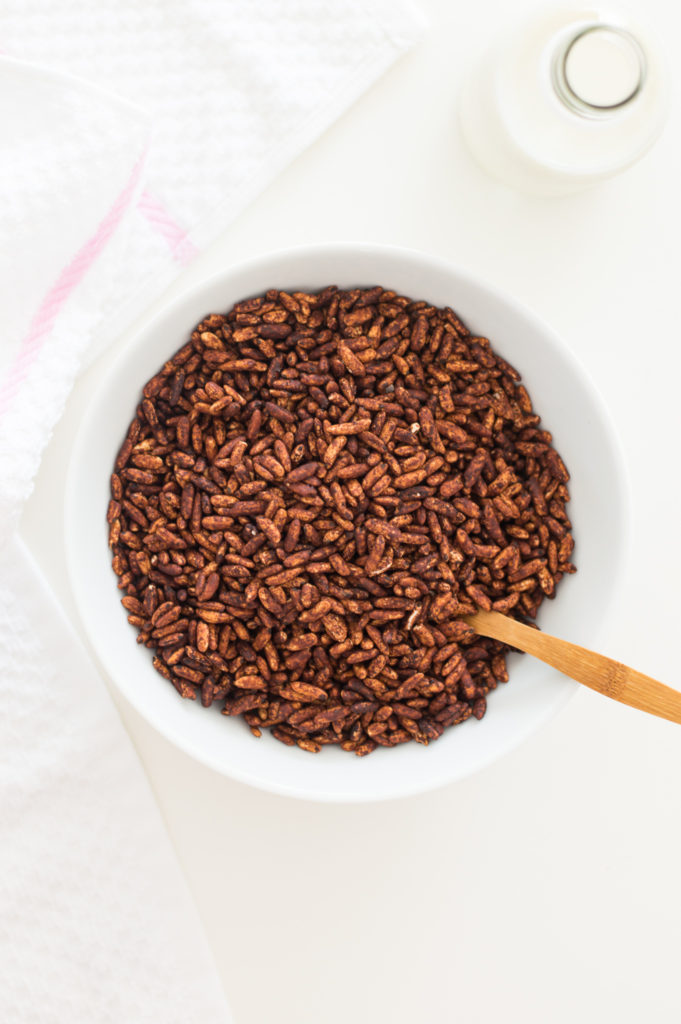 Keen to make this recipe? Purchase your ingredients here: 1) Brown Puffed Rice 2) Raw Honey 3) Cacao powder (currently out of stock but there are other brands available) 4) Cold Pressed Olive Oil
Don't forget to tag #andthentherewasfood so I can see your Rice Krispies.
DISCLAIMER: This post makes use of affiliate links. What does this mean? If you click on any of the products or ingredients which I have linked for your convenience, I will get a small commission at no cost to you. I really appreciate your support and look forward to bringing you more real recipes.
Sending you chocolatey love for this beautiful Monday.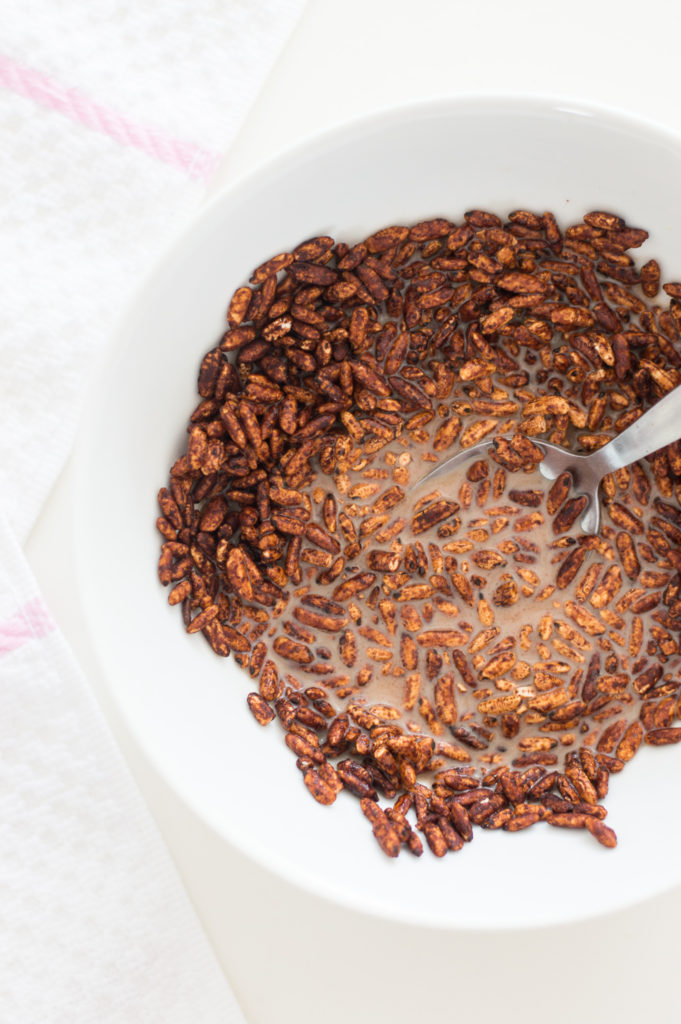 (Visited 398 times, 1 visits today)
| | |
| --- | --- |
| | |
Preheat the oven to 160C.

Add the puffed rice to a large mixing bowl.

In a small pan, add the raw honey and the cacao powder and gently mix together on low heat. Turn the heat off, leaving the pan on the stove plate, and stir in the olive oil until well incorporated.

Pour the chocolatey mixture over the puffed rice and stir well until all the rice is coated.

Spread the mixture out onto a large baking tray (or 2) and bake for 9 minutes. Remove from the oven and stir through with a wooden spoon to avoid the rice from sticking. Allow the chocolatey rice to cool and crisp up. Transfer to a large glass jar for storage.

Enjoy this healthy cereal with your choice of cold milk.