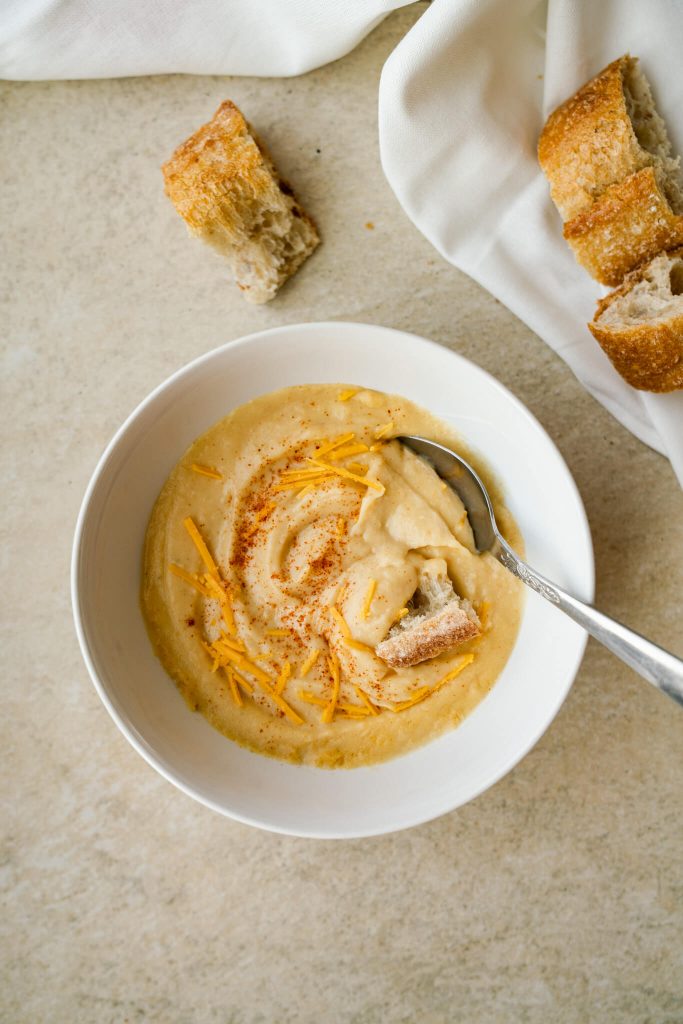 Cauliflower + potatoes + vegetable broth + coconut milk = creamy soup heaven!
I bought a head of cauliflower a few days ago without having a plan for it. The cauliflower was priced well so I simply couldn't resist the purchase. (I am pretty sure I told you about the high food prices over here.) Nevertheless, I left this big baby in the refrigerator until it called me. Then, on a day I needed some comfort, the cauliflower and the potatoes looked at each other longing to make a soup baby. I helped them along.
Before you ask, yes, it is still 40 degrees on average here during the day and yes, the humidity is insane. But my dictionary does not have the word soup-weather in it. Soup-weather, for me, is 12 months a year.
I actually didn't plan to share this recipe on the blog, but after posting it on my Instagram story and receiving so much interest, I thought I'd share what I did anyway since it's such an easy and adaptable recipe. Speaking of easy, this recipe can be ready within 30 minutes. You don't need much for this plant-based soup so I really hope you can make your own pot of comfort very soon.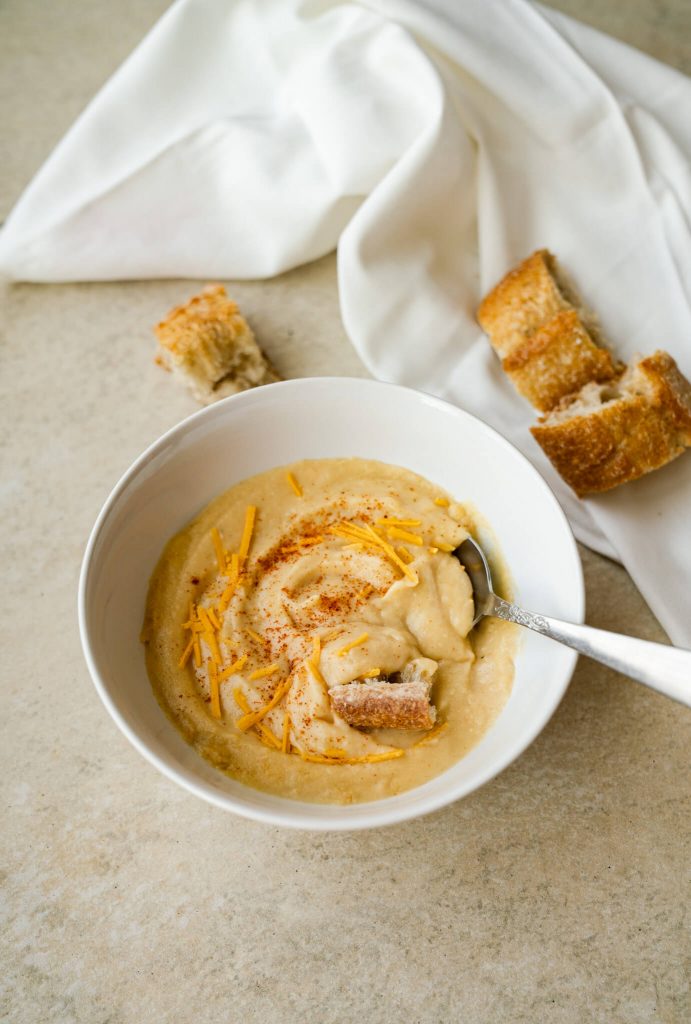 (Visited 165 times, 1 visits today)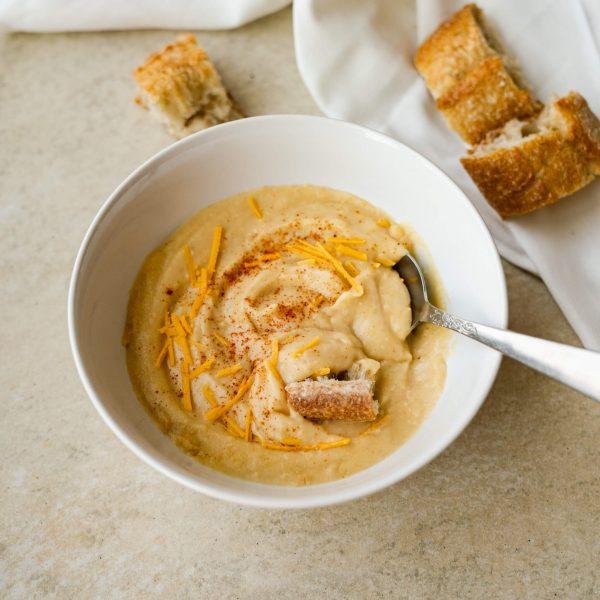 | | |
| --- | --- |
| | |
Place a soup pot on low heat and warm the oil in it. Add the chopped onion and cook until translucent. (About 3 minutes). Add your crushed garlic cloves and stir through with a wooden spoon. Cook until fragrant.

Add the cauliflower and the potatoes as well as the vegetable broth. Cook until soft. 

Turn down the heat and pour in the coconut milk and add the smoked paprika and the nutritional yeast. Stir through and gently pour the mixture into a blender. If your blender doesn't allow steam to escape then allow the soup to cool down slightly before executing this step. Blend until smooth (about a minute) and pour the soup back into the pot. 

Add the salt and season to taste. 

Serve warm sprinkled with more smoked paprika and grated cheese. And baked bread obviously! 
I don't chop the garlic fine; I only crush it with the back of a knife and add it to the pot as I blend everything together at the end of the cooking time anyway.
If you want to use less vegetable broth, replace 2 cups with water. Using a good natural vegetable broth is very important as it holds much of the flavour for this dish.