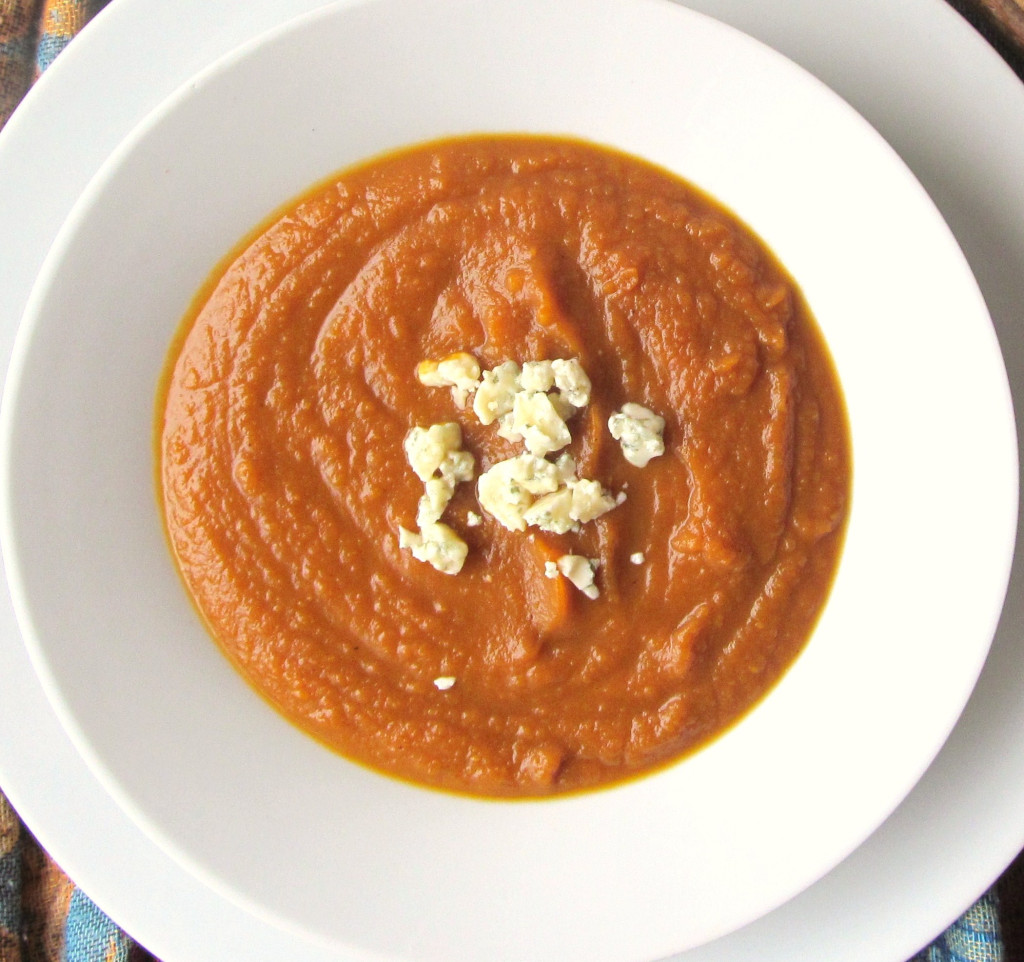 Spring HAS sprung, but today it seems like Winter is not quite ready to leave. Buuuut, I'm not complaining because this rainy weather was just what I needed to inspire a steaming pot of pumpkin soup. And, it just so happens to be Monday.
Whenever I think of soup or hear people chat about making soup, the one ingredient that always seems to come up is stock! I don't know why, but I'm just not that fond of stock. Stock cubes, stock liquid, stock powder – huh uh! I think it could be the fact that the stock in the stores is so high in sodium and some contain all sorts of funny ingredients. I am keen to make my own stock, but I won't go out of my way to use stock. So, I attempted this pumpkin soup without stock because I figured if I cook my pumpkin in some water and salt, it will indeed become "stocky" (if you know what I mean).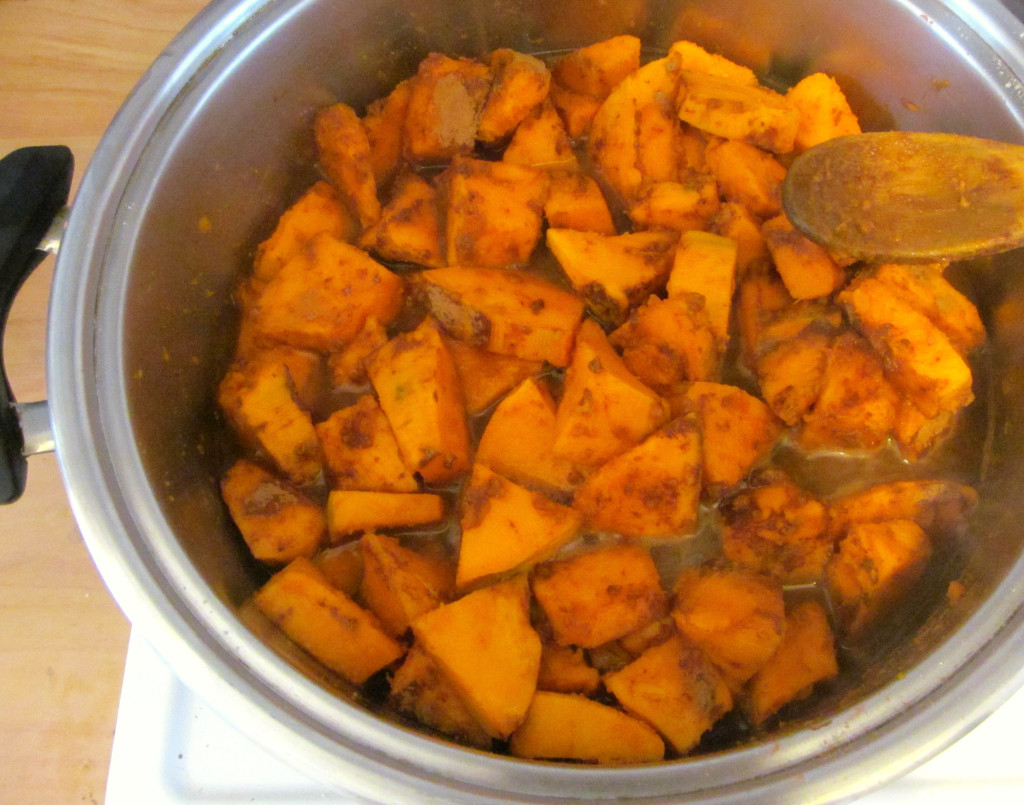 The pumpkin I had in my refrigerator weighed about 1 kilogram, already peeled and cubed (and begging to be used) but I cut each cube in halve again because that way it cooks faster. I added that to my pot with 2 cups of water, some honey, 2 teaspoons of salt, a teaspoon of cinnamon spice, and a pinch of nutmeg, brought it to boiling point and then allowed it to simmer on low heat until mash-able (about an hour). When mash-able, a stick blender can be used to blend it, but if you don't have one transfer the soup to a food processor and process until smooth and then pour the soup back into the pot on the stove. Now all that needs to be added is pure salted butter – I consider this the magic ingredient because it turns this pumpkin soup into a rich and creamy beauty.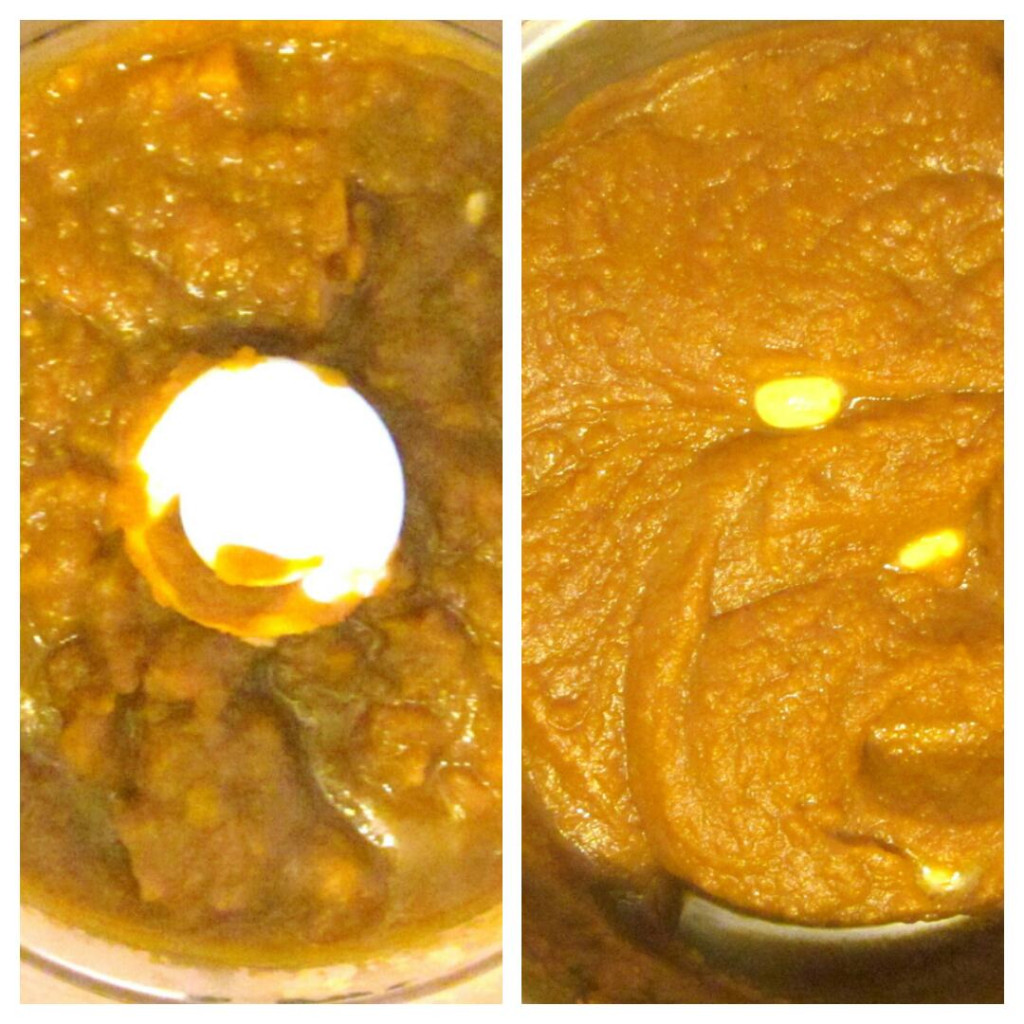 Once the butter has melted in the soup, I topped mine with creamy blue cheese and served it with toasty, crusty bread – what more could one ask for 🙂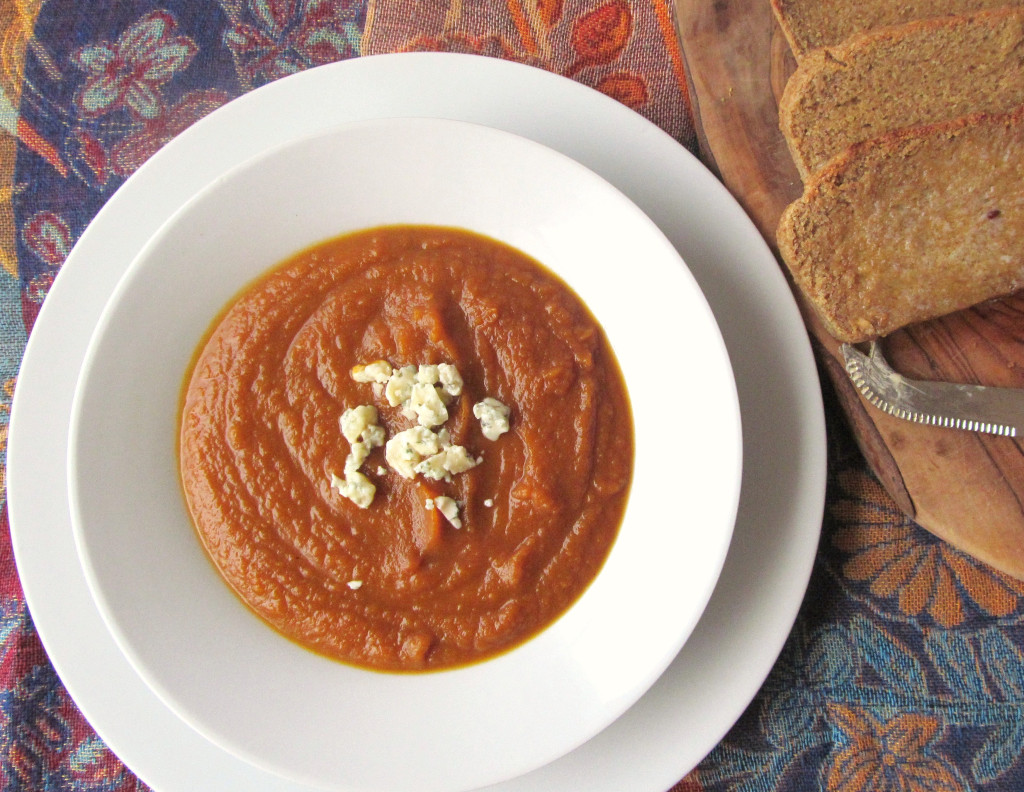 ONE-POT PUMPKIN SOUP
Author:
Cook time:
Total time:
Ingredients
1 kg pumpkin, peeled and cubed
2-3 tsp salt
1 tsp cinnamon spice
1/2 tsp nutmeg
2 cups boiling water
3-4 tsp honey
100g salted butter
Blue cheese or Feta cheese for garnishing
Instructions
Add all the ingredients (except the butter and the cheese) to a large pot, bring to boiling point and then simmer covered on low heat until mash-able (about an hour).
Use a wooden spoon to stir at 20 minute intervals if needed.
Once mash-able, use a stick blender to blend or pour the chunky soup into a food processor and process until smooth. Pour back into the pot on the stove and add the butter and give it a stir until all the butter has melted.
Serve immediately topped with crumbled Blue (my preference) or Feta cheese and enjoy with warm crusty bread.
(Visited 145 times, 1 visits today)