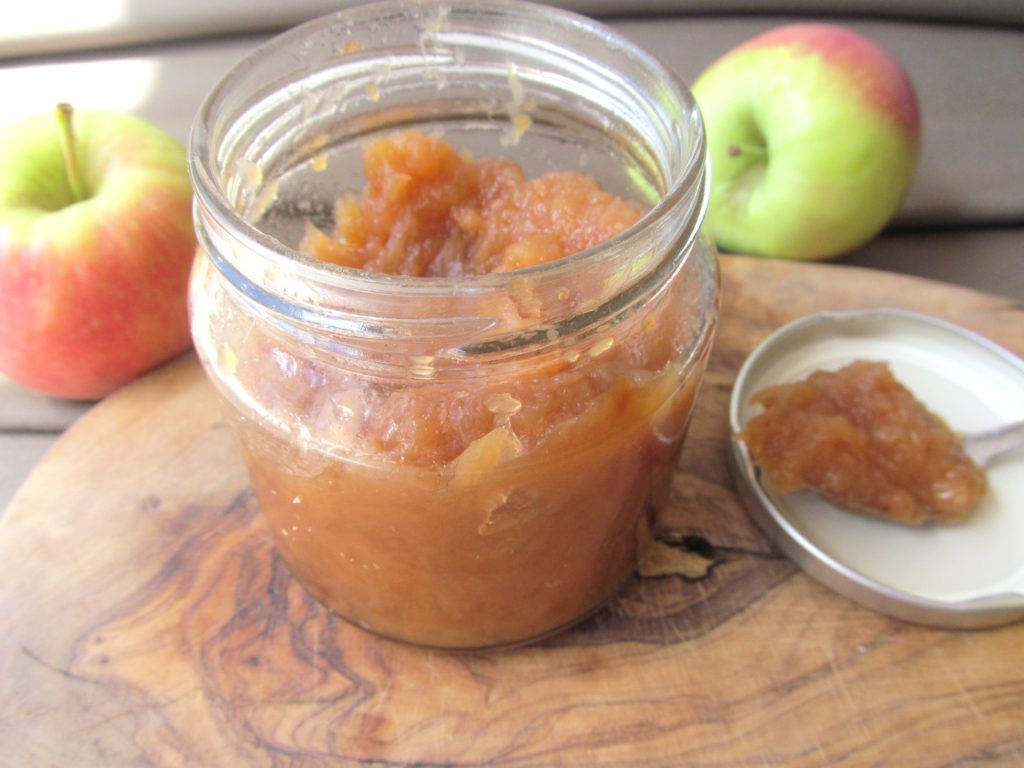 Applesauce? Does it have many fans? After you read this post, I'm sure it will have many more. Because I am a recent one; of homemade applesauce that is.
I never imagined the day that I would be making applesauce. As a child, I absolutely hated everything that had warm or cooked apple in it. Apple pie, apple tart, never mind applesauce; it just didn't appeal to me.
A few months back I followed a cake recipe that required some applesauce and the closest I got to a good and healthy applesauce was one that contained sugar and other preservatives. I try to stay away from processed sugar as much as I can. So, the challenge was on to try my hand at some homemade applesauce because that cake was darn good! And boy oh boy am I glad I took this challenge upon myself. This applesauce is SO easy to make and SO yummy AND has no added sugar! I had to stop myself from finishing the jar the same night I made my first pot. After you give this sauce a try, I don't think you would consider buying apple sauce from the store again.
All you need for this wonderful apple sauce is a slow cooker, 8 gorgeous apples (I LOVE and used Crispps Pink also known as Pink Lady) and some apple cider vinegar. That's it! Can you believe it? Initially I thought I would need a drop of honey as well (because I am obviously a honey ambassador) but after tasting the sauce for the first time, there was no need for any sweetener as the apples are naturally sweet.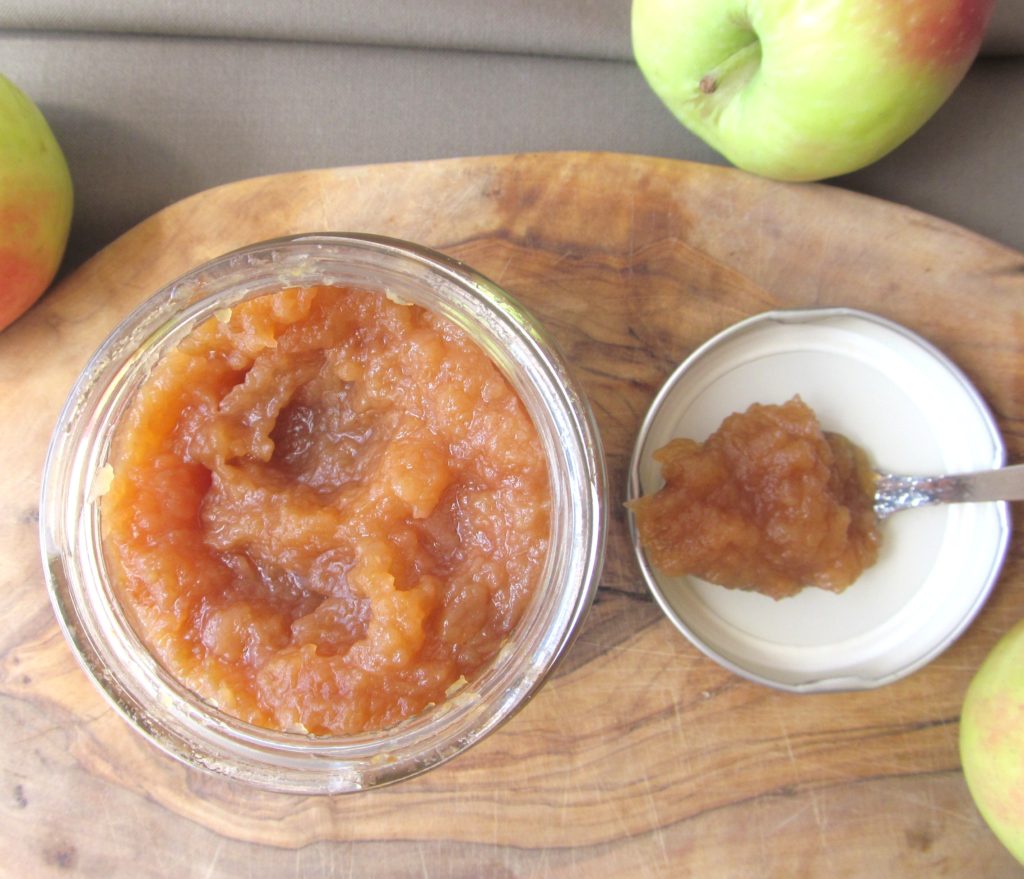 OH-SO-GOOD APPLESAUCE
Prep time:
Cook time:
Total time:
Ingredients
1/2cup pure apple cider vinegar
8 apples
Instructions
Add the apple cider to your slow cooker.
Peel the apples, remove the core, cut each apple in half and slice each half into the slow cooker.
Toss the sliced apples around in the apple cider to make sure each slice gets a taste of apple cider.
Turn the slow cooker on high and allow to cook for up to 3 hours. You can check it after 2.5 hours.
Once the apples are cooked and golden, transfer the sauce to a glass jar or 2 and refrigerate.
(Visited 241 times, 1 visits today)