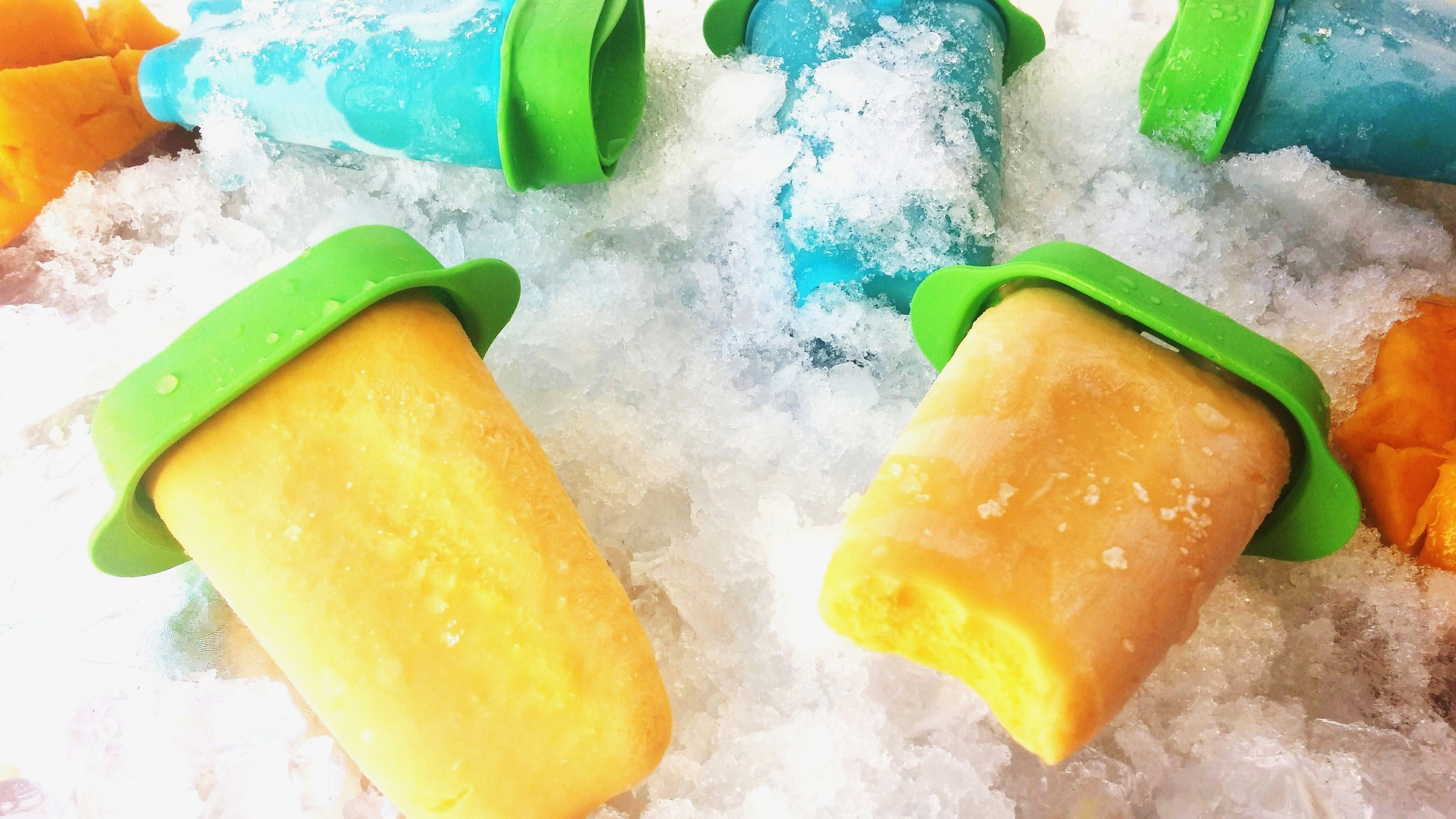 Sun-ripened bright yellow juicy mangoes ⇒ SUMMER TIME! 😀
Mangoes are without a doubt at the top of my list of favourite fruit. When ripe, they are sweet, soft and so juicy. Eating the flesh off the big pip and getting mango juice all over my mouth and fingers makes me feel like the happiest kid on this planet! This stone fruit is also a source of vitamins A and C, so what's not to like?!
Nothing satisfies me more on a hot Summer's day like an ice cold ice lollie. I used to be hooked on Fruttare but I'm sure we all know that a lot of refined sugar and other stuff goes into that treat. I am super happy with my healthier version. Its full of flavour, creamy and super easy to make.
My aunt has become a Tupperware Queen and convinced me to buy these ice lollie molds from her. They come in sets of 6 for R125 and work really well. So, if you don't have any, give me a shout.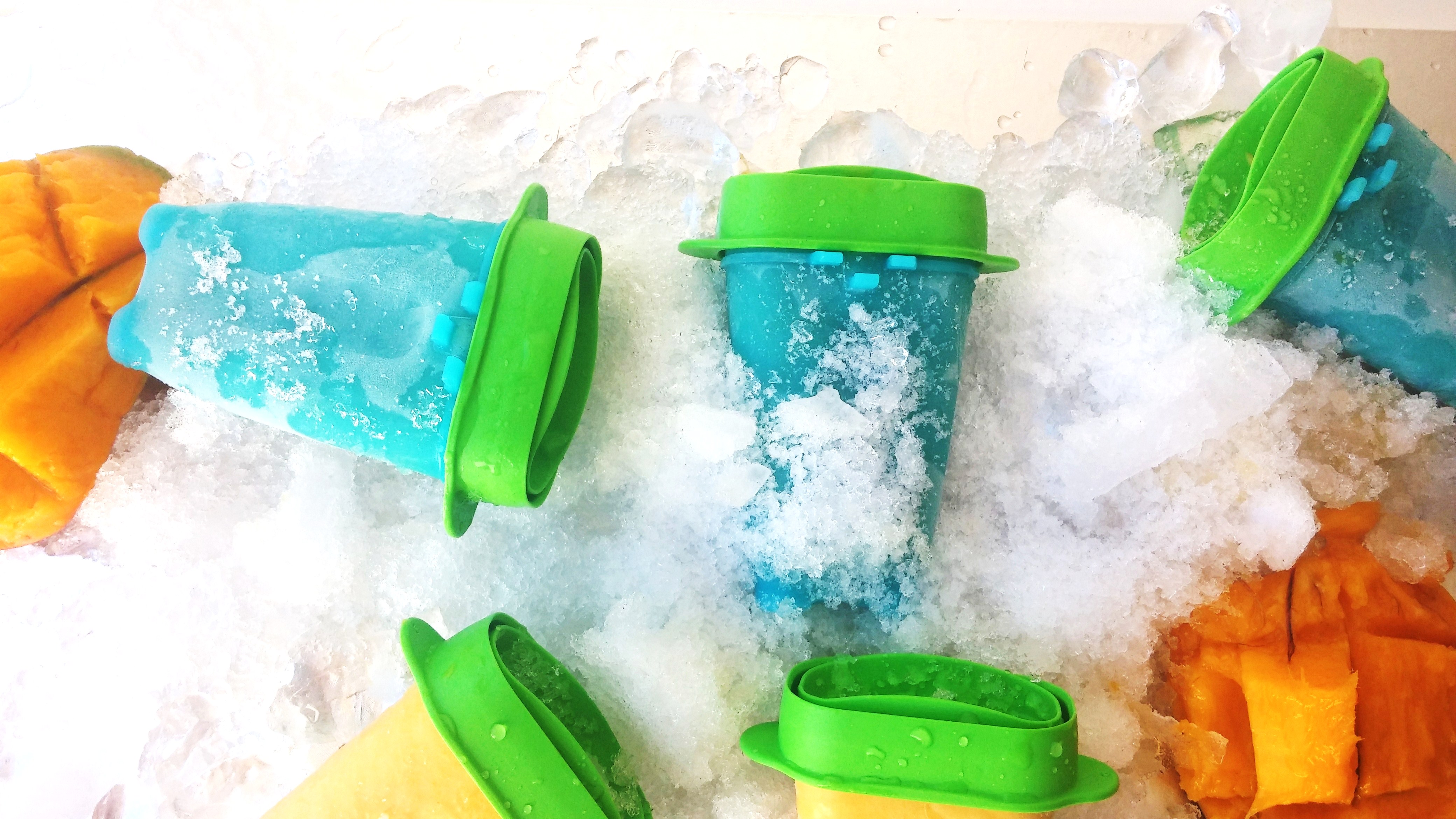 All you need for these refreshing lollies is a ripe mango, some Greek yogurt and a bit of honey. That's it! Hellooo healthy Summer! My mango made 180ml of juice, to which I added 60ml of Greek yogurt and a table spoon of honey and into the blender. To become mathematical, the ratio between the mango juice and the yogurt is 3:1. Each ice lollie mold takes 60ml so with this recipe I got to make 4 ice lollies. Then into the freezer for at least 5 hours and they're all set to go.
MANGO YOGURT ICE LOLLIES
Author:
Cook time:
Total time:
Ingredients
1 ripe mango, peeled, pitted, and sliced
1/4 (60ml) cup Greek yogurt
1 tbsp honey
Instructions
Add all the ingredients to the food processor and pulse until smooth and creamy.
Pour creamy mixture the into your ice lollie molds (I filled four 60ml molds).
Freeze for at least 5 hours.
(Visited 186 times, 1 visits today)