Mango, grapefruit, honey and Greek yogurt! Oh my word! I basically drank this smoothie without breathing. Tomorrow I am definitely back at the market to stock up on more mangoes and grapefruit. SO simple but so delicious.
And once again I thought of all the kiddies – you have to forgive me, I work at a school where I see many many packed lunches every day. Boxed juices are one of the common drinks that I see in their little goodie bags. Don't get me wrong, I'm also a juice-girl, as I don't drink coffee nor tea, never have. But, most of those juices are loaded with processed sugar. Therefore I always dilute my juice with water. But, what if you could make these smoothies ahead of time, pour them into cute little bottles, refrigerate them and pack them in their school bags? I think they'd love you forever. And in return, you get to love them forever knowing that they are getting real goodness in their little bodies. I'm sure many of you are aware of the amazing health benefits of grapefruit… Need more reasons to go make 'em?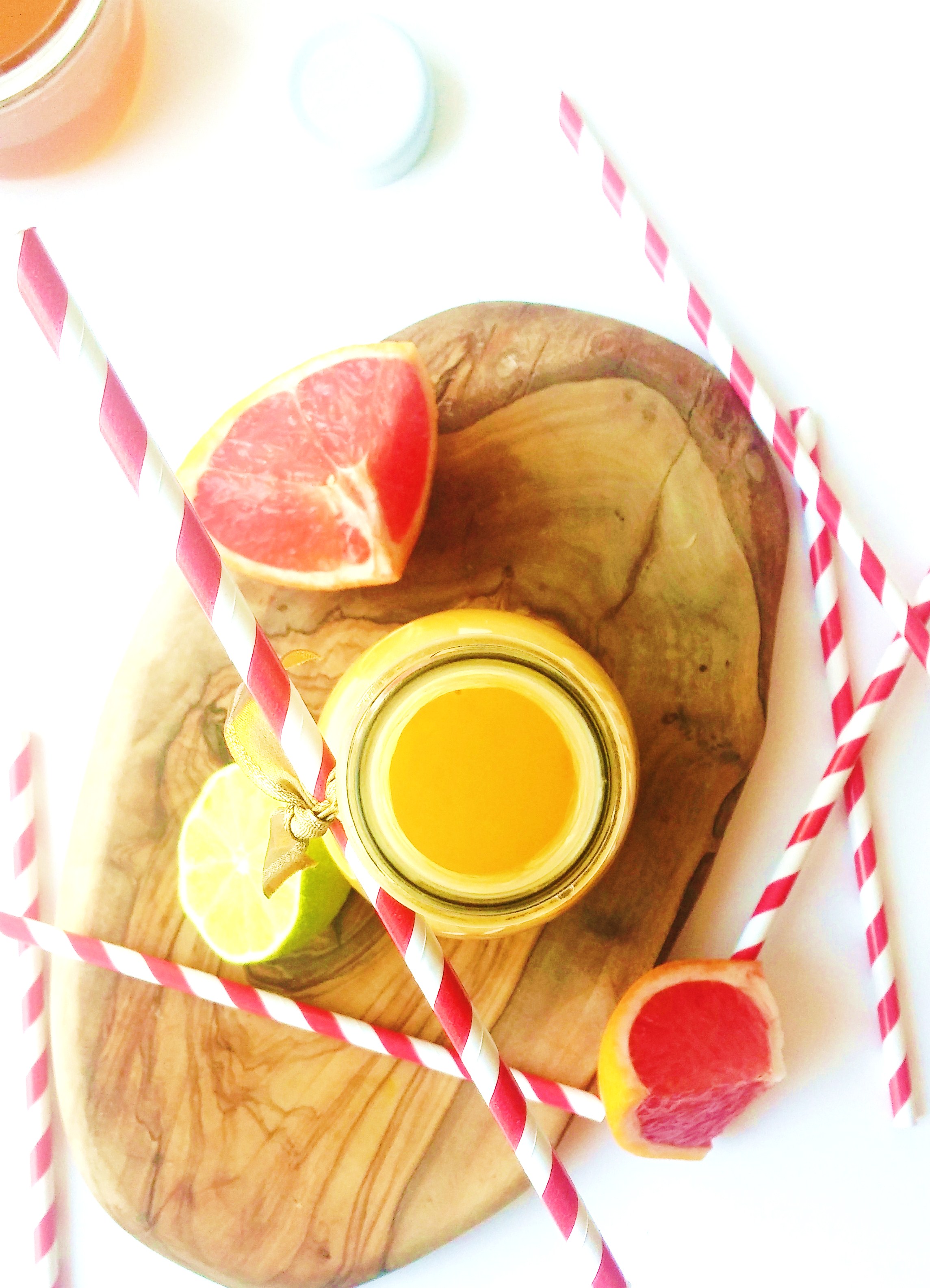 MANGO-GRAPEFRUIT SMOOTHIE
Author:
Ingredients
1 ripe mango, peeled, pitted and sliced
1/2 grapefruit, juice squeezed out
1/4 cup Greek yogurt
1 tablespoon raw honey
Instructions
Pour all the ingredients into the bowl of a food processor and pulse until smooth and creamy.
Pour into a glass bottle and refrigerate or if you cannot contain yourself, cool down with a few ice blocks and enjoy.
(Visited 175 times, 1 visits today)