Hellooo everybody!
It sure feels good to be back. Especially when you've had an incredibly beautiful holiday. I don't think I told you that we're going away for a few days with my previous post – apologies! That should explain the gap in posts from then to now. But I'm back and in full swing!
I should probably mention that this post is loaded with pictures of our holiday so if pictures ain't your thing, go ahead and skip this one 🙂 I just really enjoyed our getaway to the Garden Route THIS time (we've been there thrice before since we got married) and I felt it was blog worthy because of the AMAZING FOOD, PERFECT WEATHER and GORGEOUS BEACHES we experienced! And then let's not forget our AMAZING COMPANY, our dear friends, Kristen and Robin.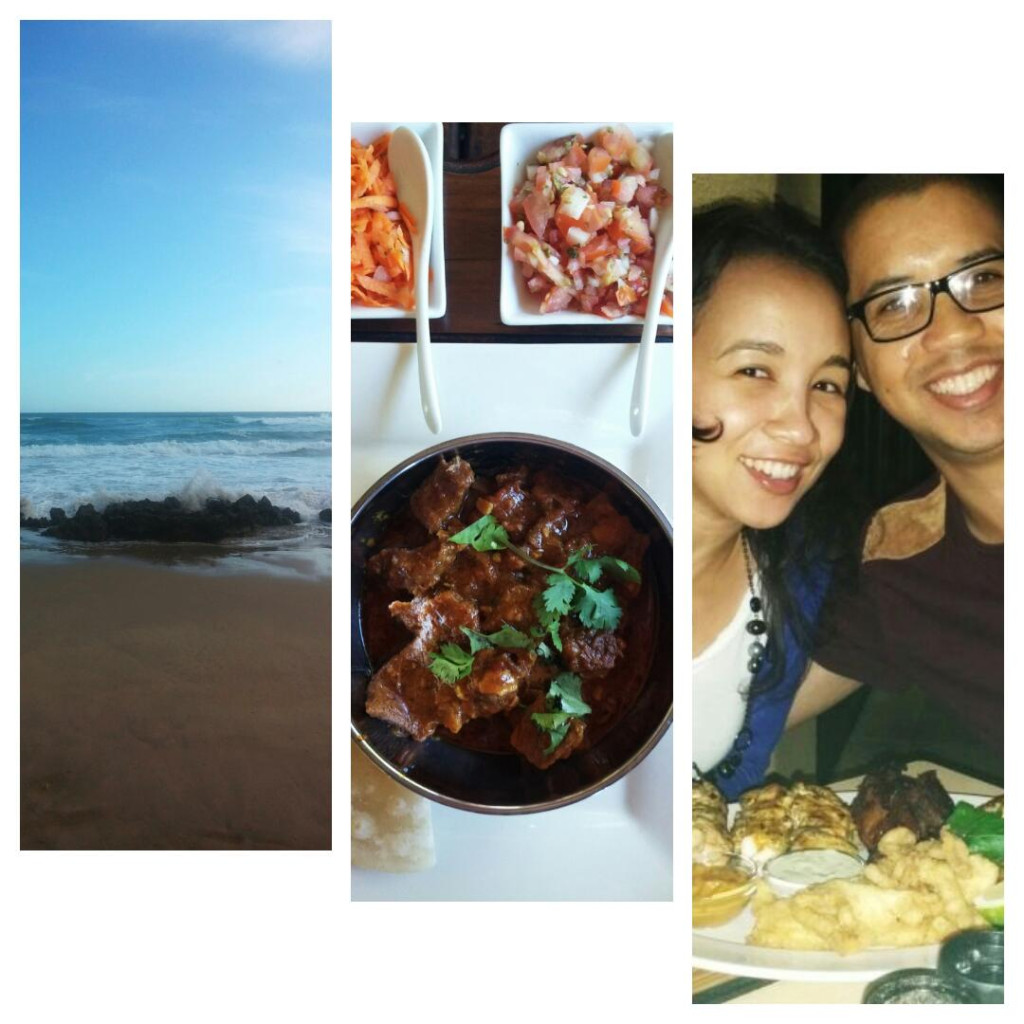 Kristen and I have been friends since high school (we attended the same music school) but became really close at varsity with 5 years of studying together. Both of us got married in 2012 and now they're expecting their first little one and so are…. haha, just kidding. Our first one is still going to be a whiiiiiile.
Our hubbies met through us of course. And well, they're both very much in love… Can you tell?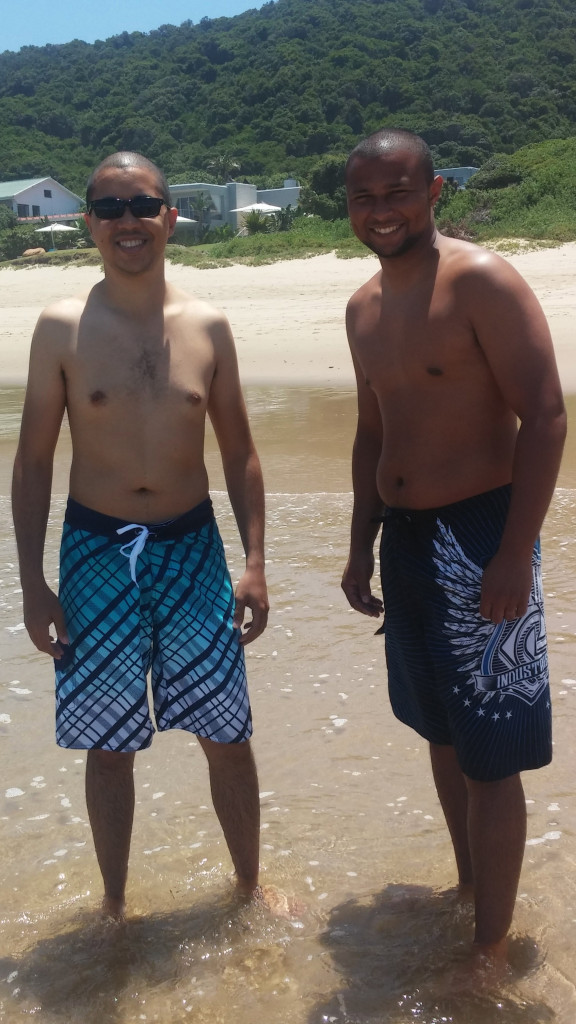 My round headed beauty said he is getting his 6-pack back this year. 'Cause he can be in love and still have a gorgeous pack. Love you babes!
Kristen and Robin just moved to Johannesburg recently and when they asked whether we'd like to join them for a little holiday on the Garden Route, we grabbed the opportunity. We departed from Cape Town on 9 January; they took the N1 and we took the N2. On our way, our first stop was at one of my favourite farm stalls, Houw Hoek. I was SO happy to find freshly pressed apple juice! I only want pressed apple juice free from any preservatives from now on please! The taste of 100% apple juice we buy at the grocery store does not compare to the taste of this 100% pure pressed apple juice with NOTHING else but pure pressed apple juice. I'm going back to stock up!
You're probably wondering who that guy next to 100%PurePressedAppleJuice and I are… Urmm, I don't know. As Brendan was trying to take the picture, this biker wanted to pass and, well, decided to stay. And then he left by saying, "you made my day". How sweet!
We met up with Kristen and Robin in Mosselbay and drove together to beautiful Sedgefield where we stayed for the duration of our holiday. They stayed at the Placid Waters Resort and we stayed at a gorgeous cottage about 2 kilometers from them. I hope the pictures will speak for itself about our time together as I'll attempt to say the minimum.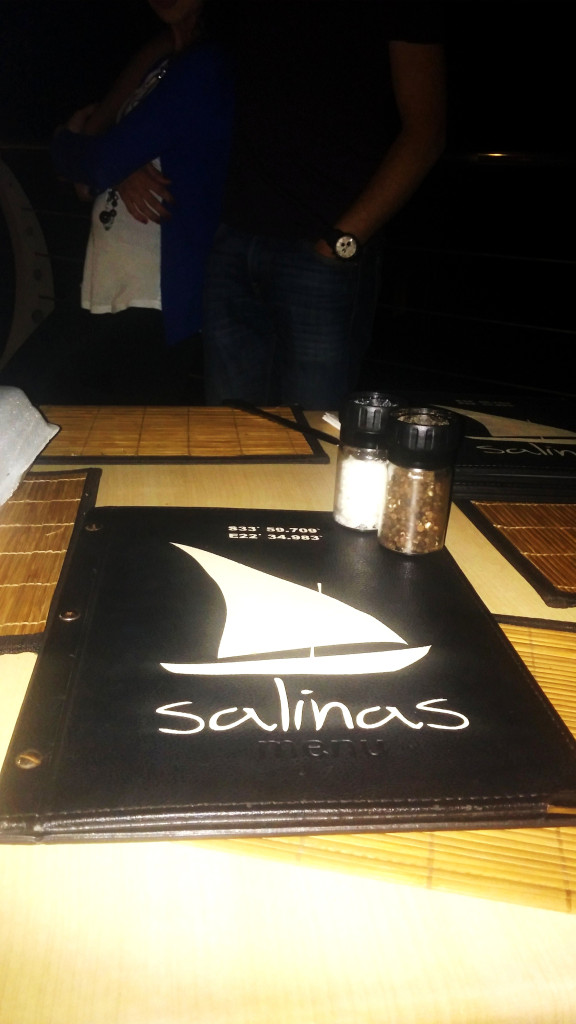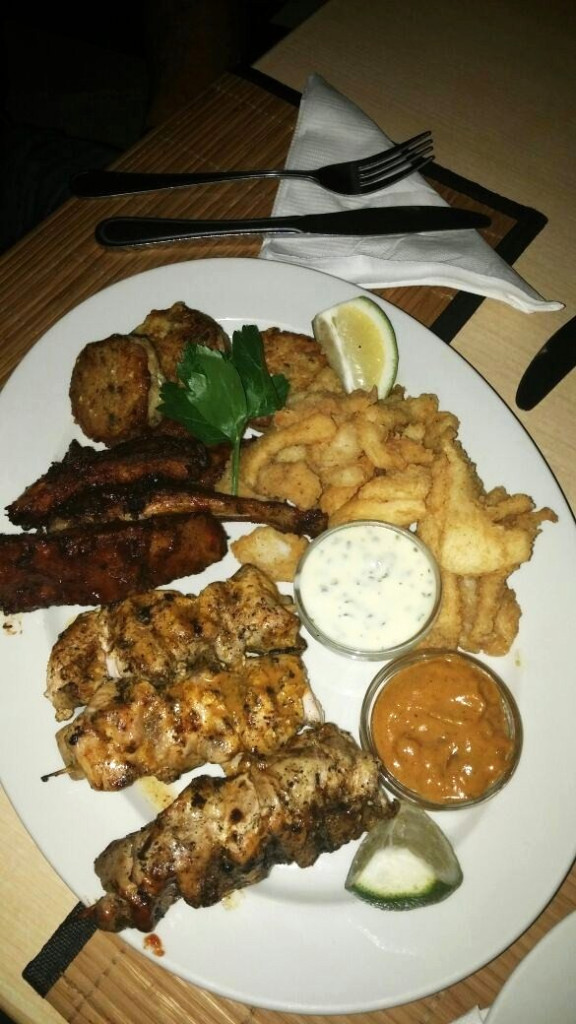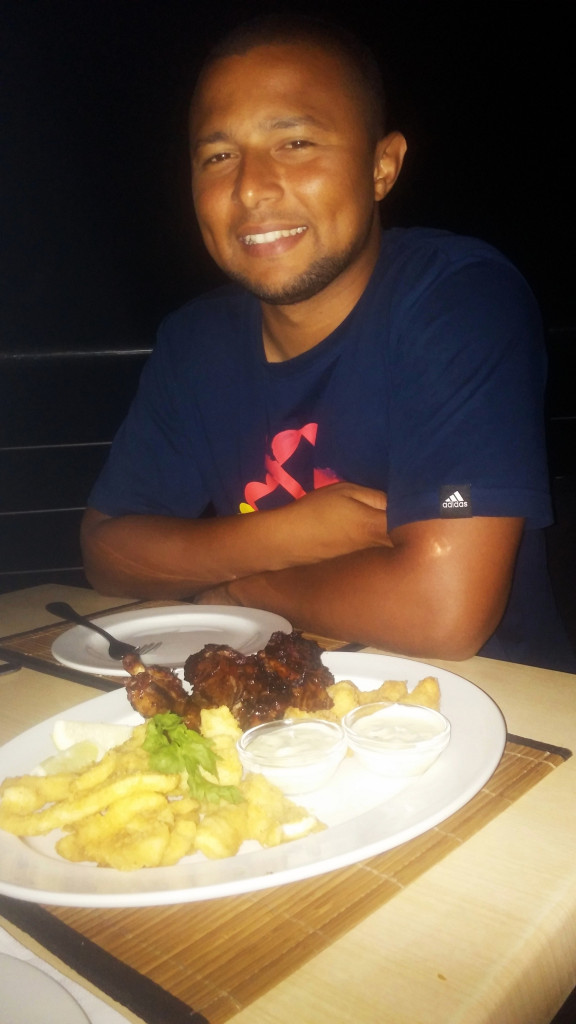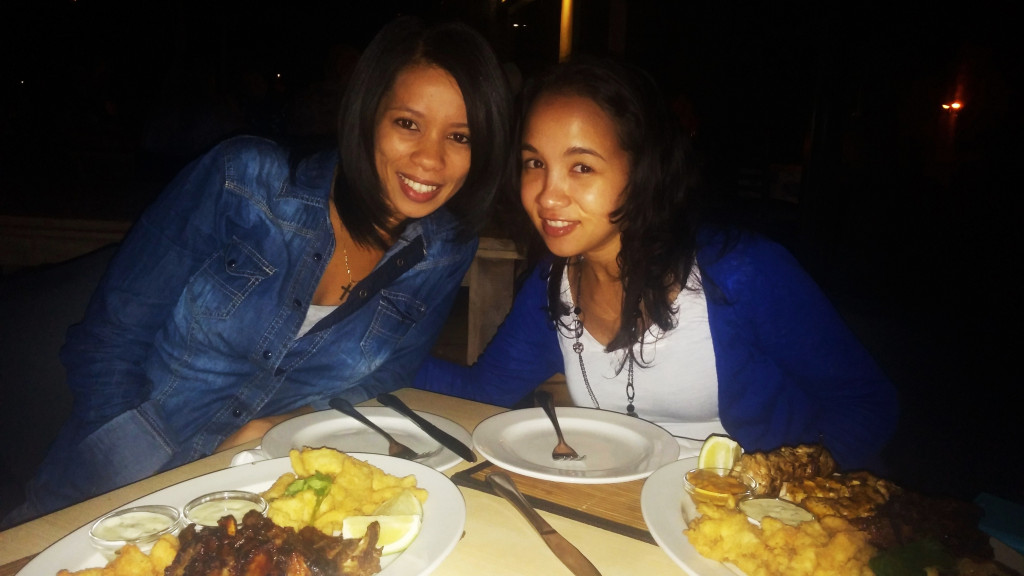 Off to have breakfast at one of my favourite slow markets, THE WILD OATS COMMUNITY FARMERS' MARKET! If you haven't been, do yourself a favour and go! Fresh and beautiful produce for GREAT prices!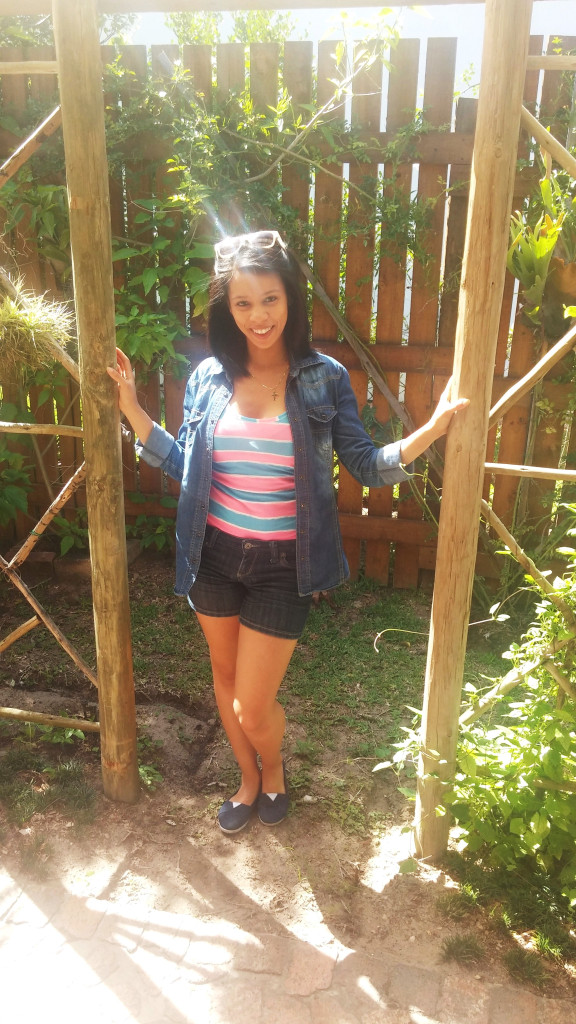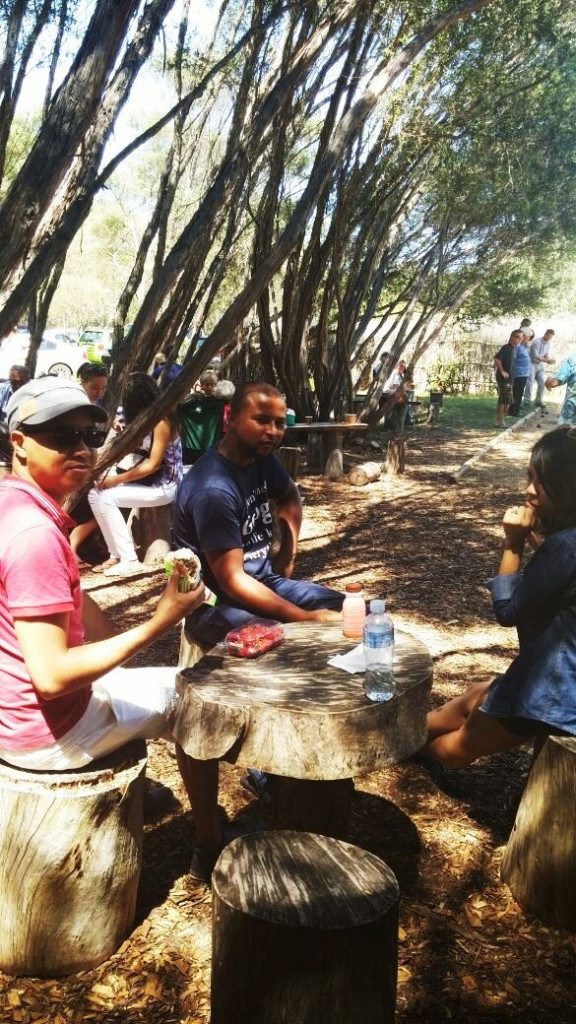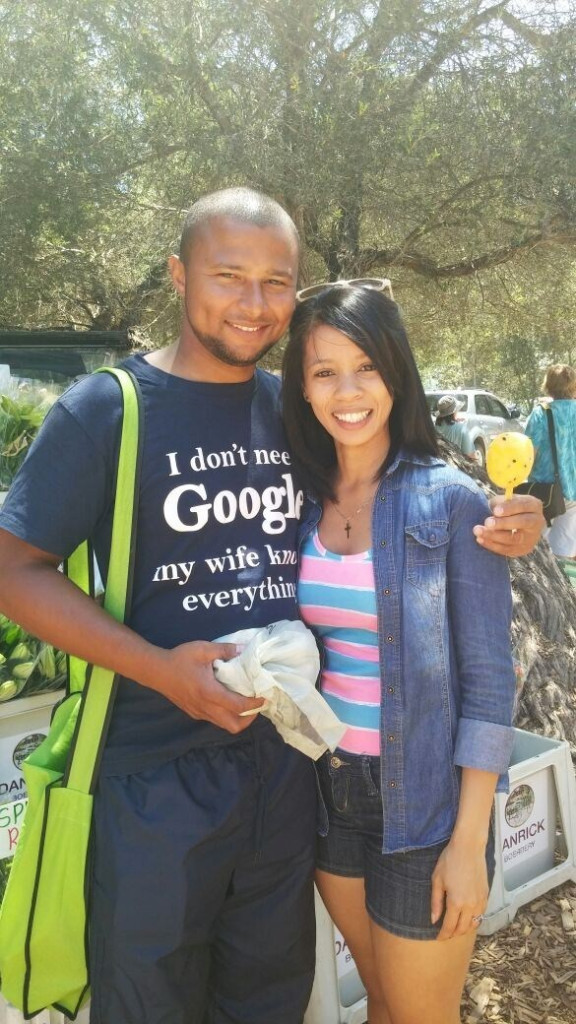 I'm sorry Cape Town, but I think my friends will agree with me when I say that my love for the Garden Route beaches is more than that for yours. The weather was perfect, not a wind. The water was so inviting and gave us no chills. I didn't want to get out. AND, it was not over crowded. Oh man, I want to go back already! Here we're getting ready for a swim at Wilderness Beach.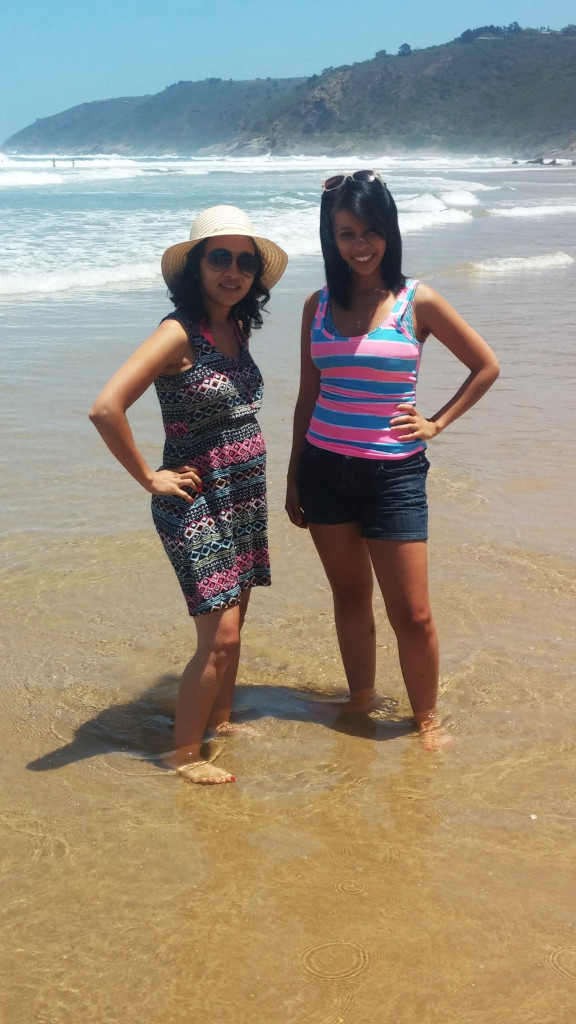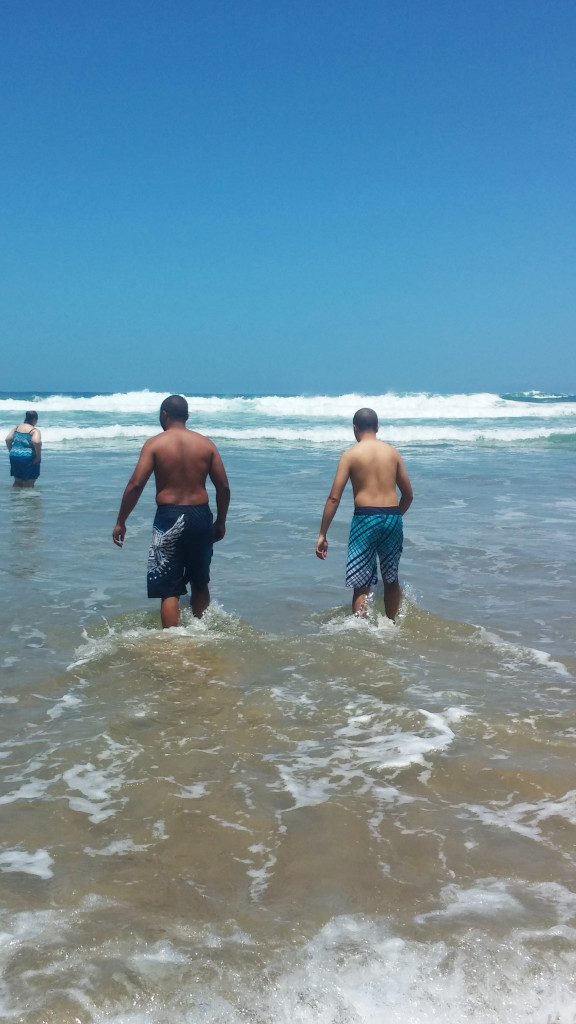 Have you ever? Kristen and I were a bit freaked out after coming out of the water and seeing this creature – the jelly fish! This, after I watched the Will Smith movie, Seven Pounds, a few days prior to our holiday. Has anyone else seen it? Well in a nutshell, Will Smith commits suicide by getting into an ice bath and throwing the jelly fish in there as well which stung him with its toxic poison! It took us quite a few minutes, after I told them that story, to get back into the water, but we did 🙂 They are beautiful though right?! But I'm so glad they're dead. AAAAND, Google says, only a handful of jellyfish species are poisonous.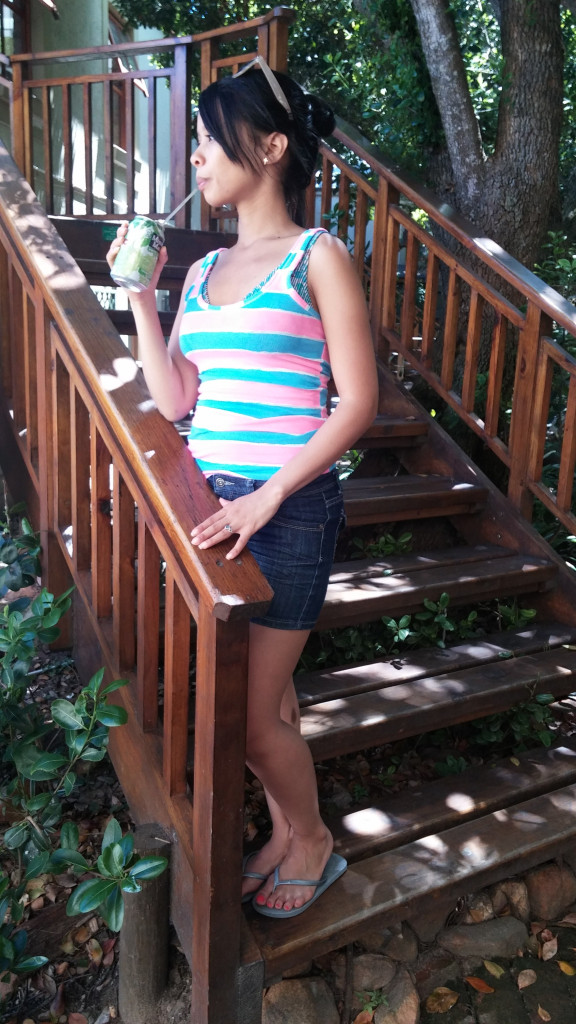 OK, can we just take a moment to look at the next two pictures!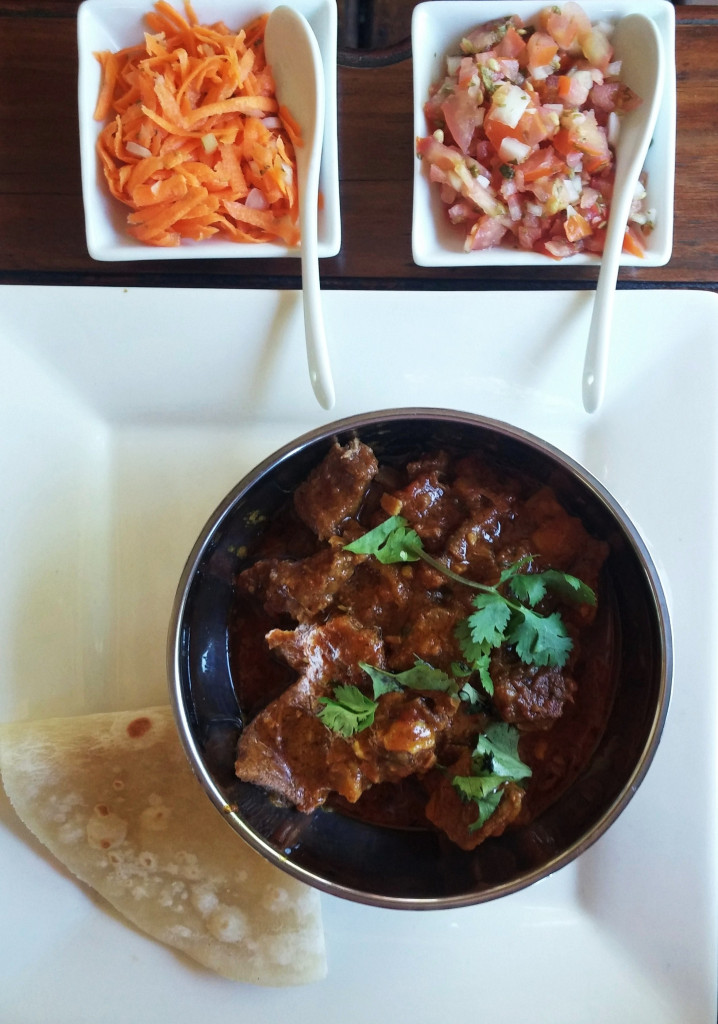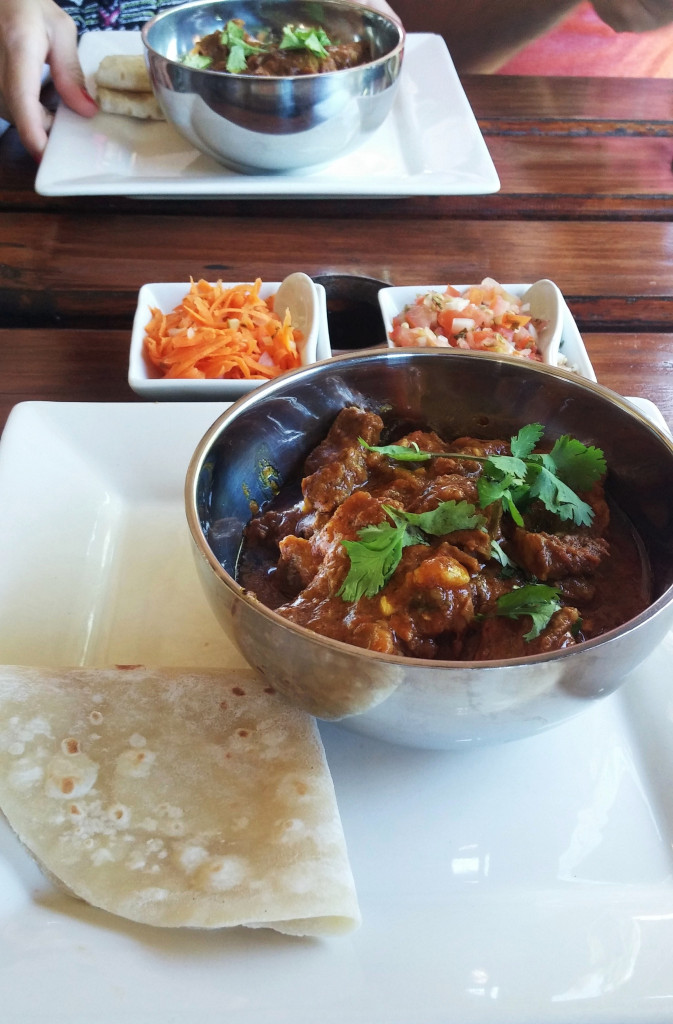 SERIOUSLY good lamb curry from 2 Good Cooks in Wilderness. REALLY DELICIOUS! It was a very hot day and you're probably thinking who eats curry on a very hot day, but can I just say, the pregnant lady wanted curry, so we all wanted curry 😉 I'm glad she's pregnant!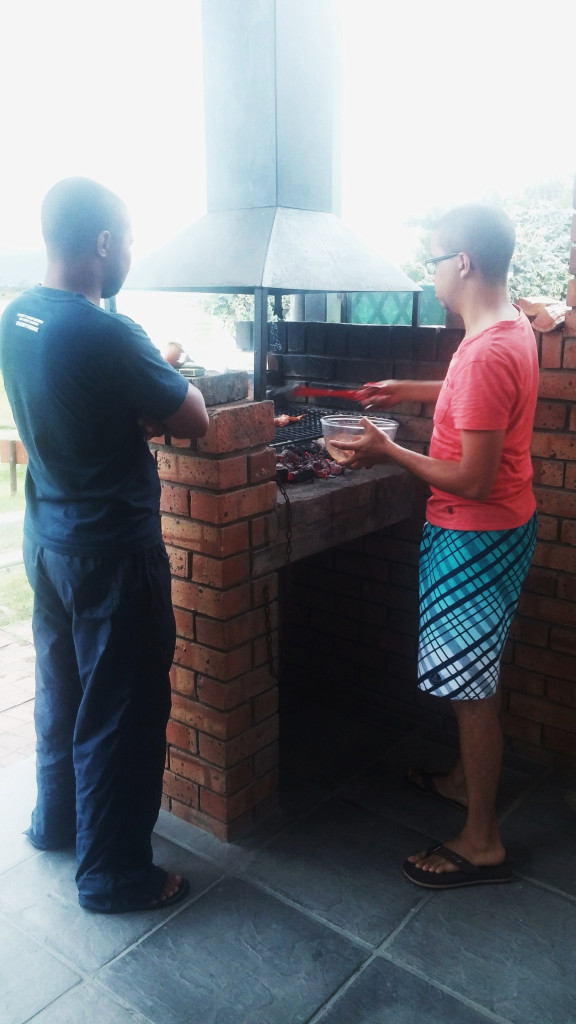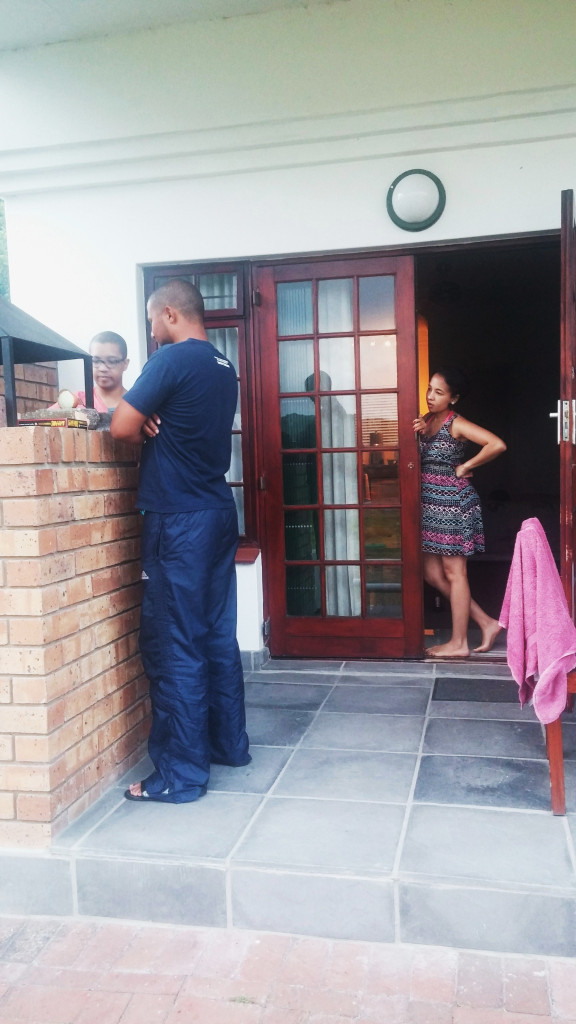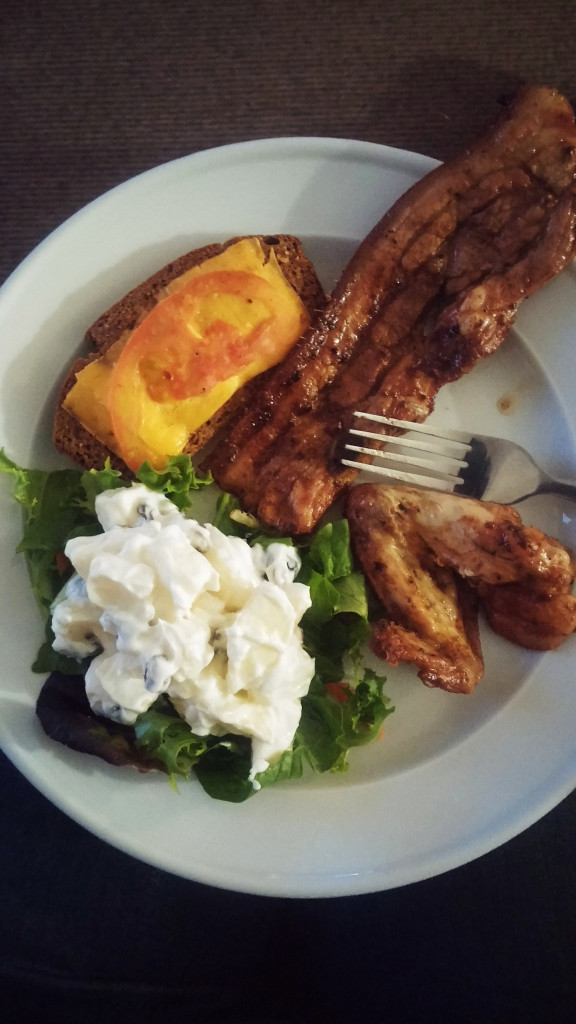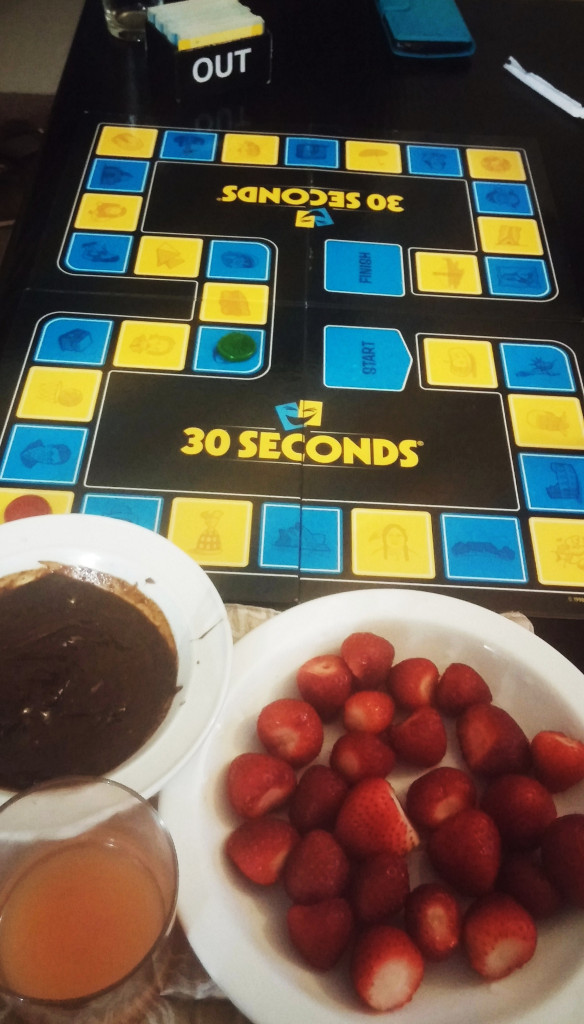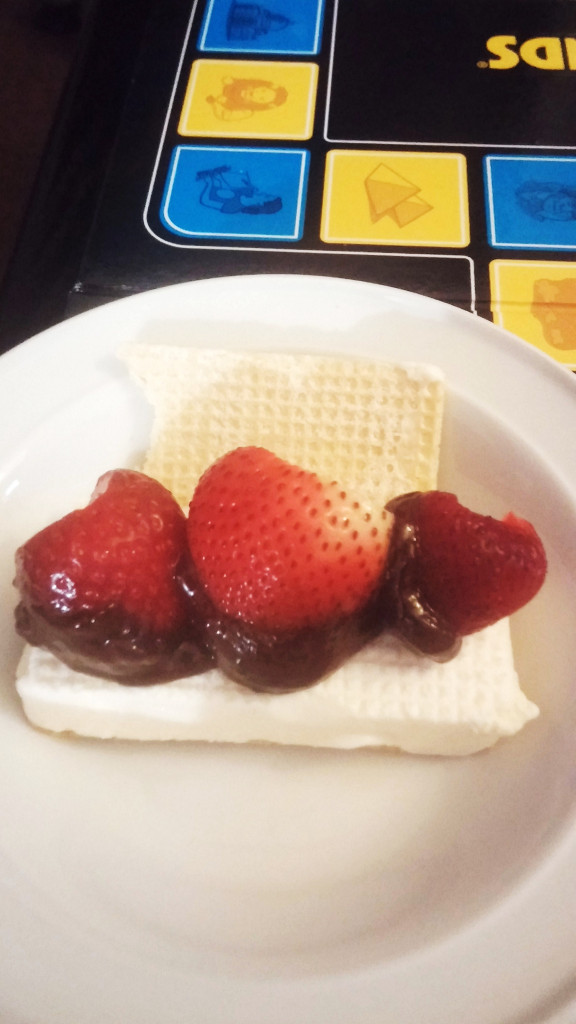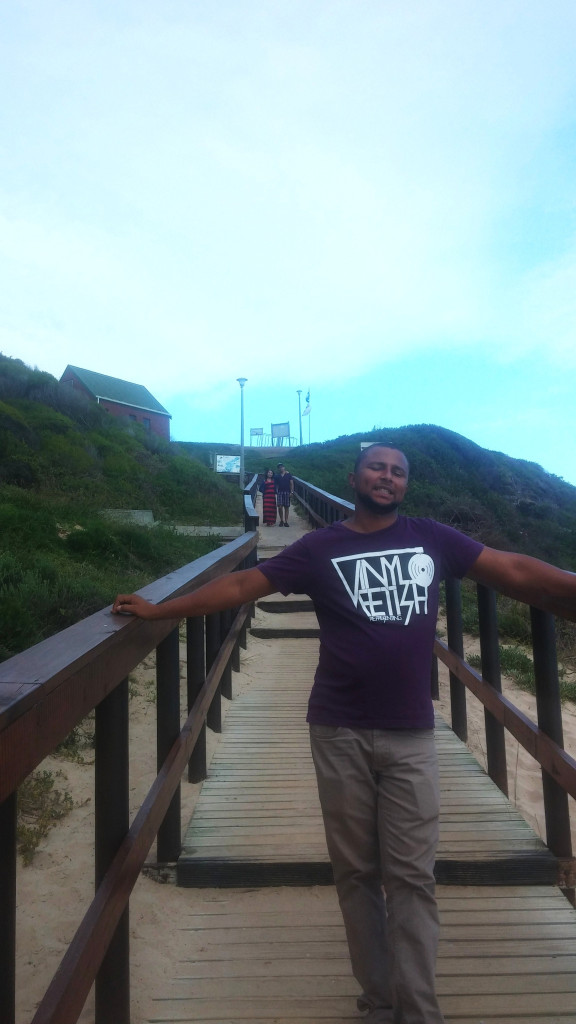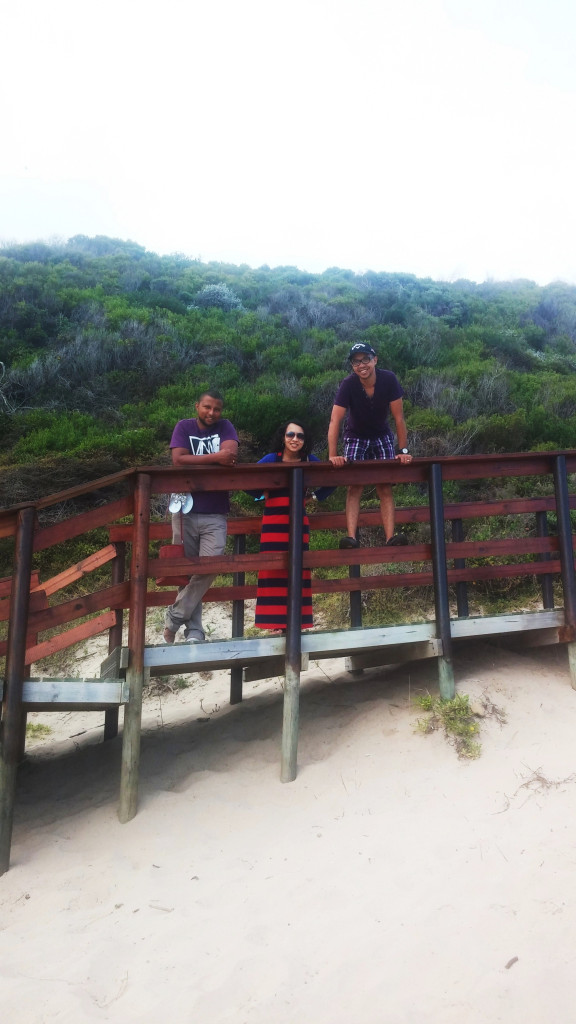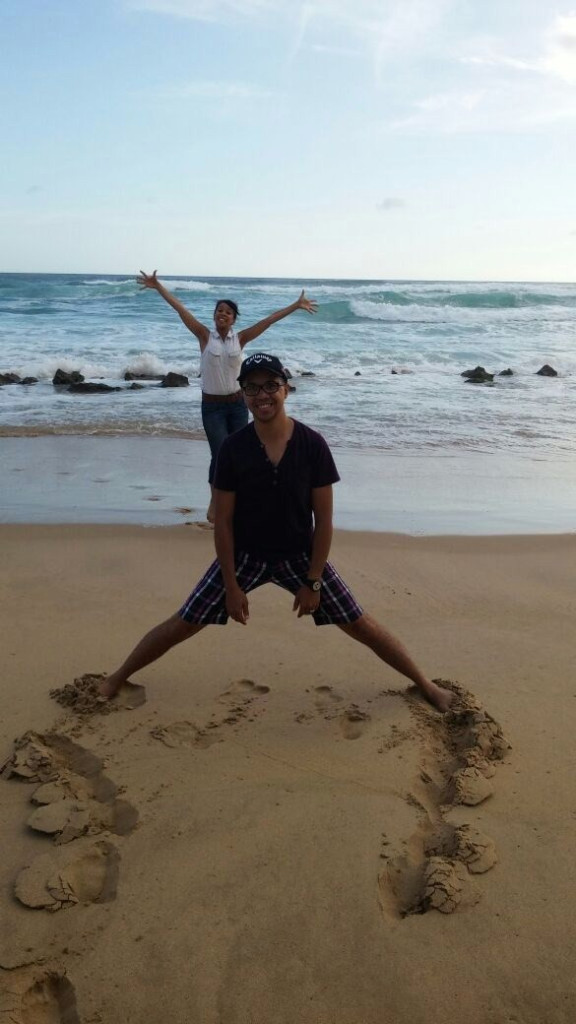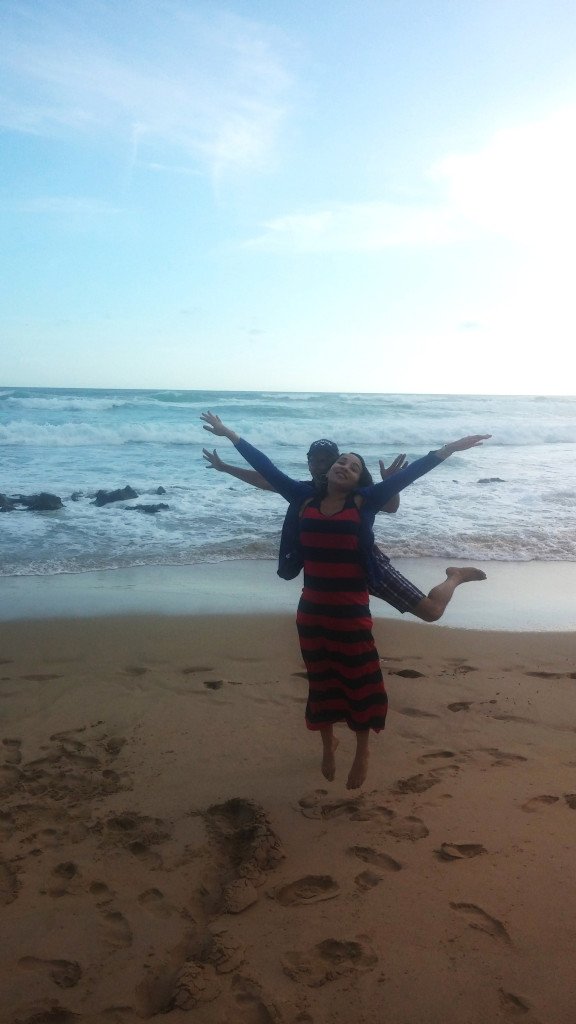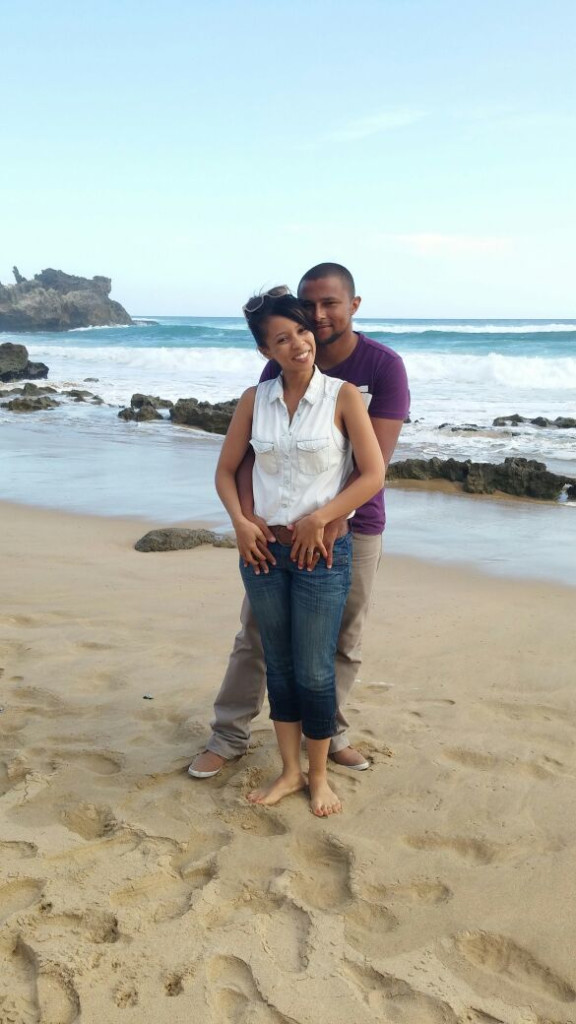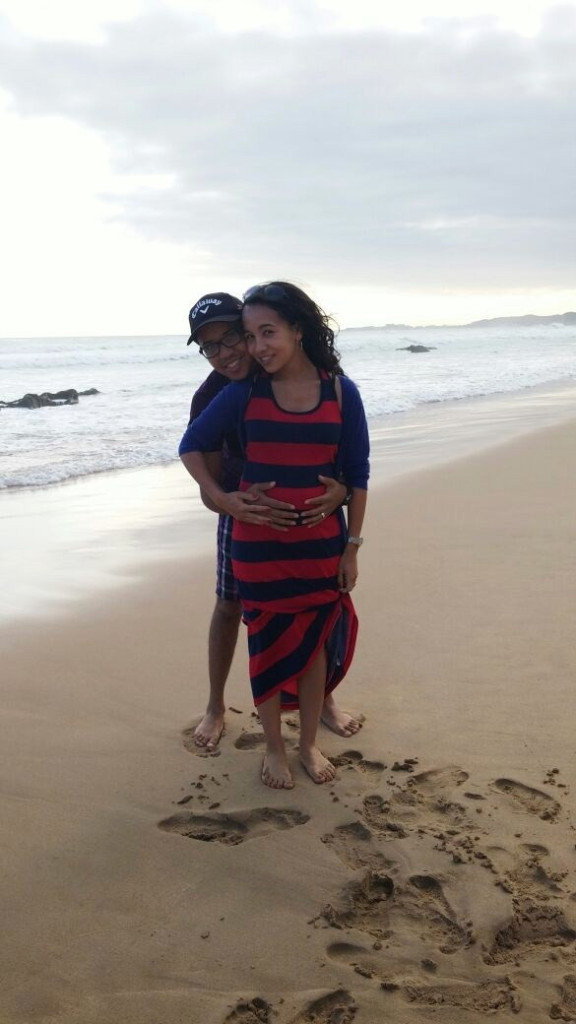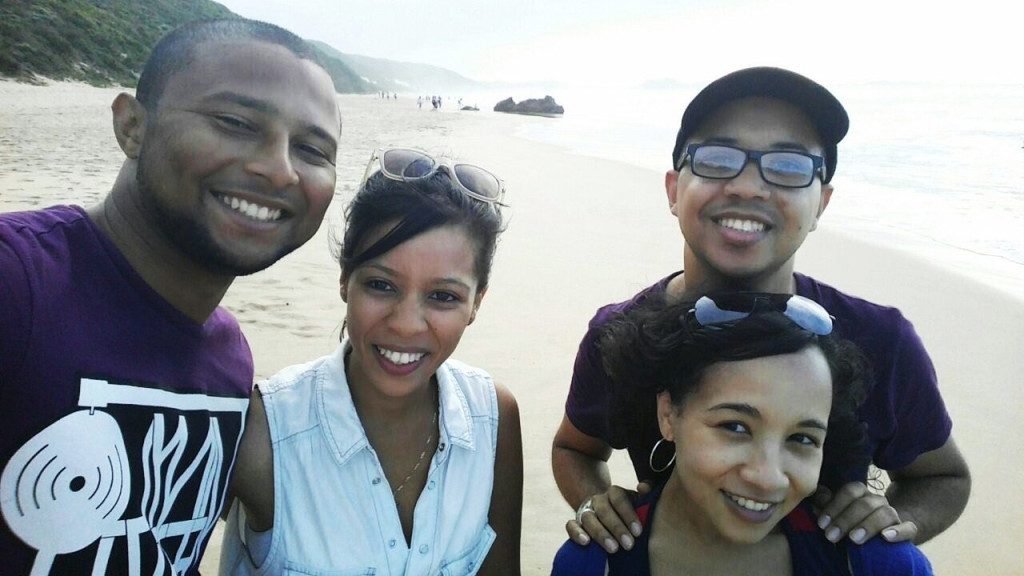 Ice cream PLEASE!!!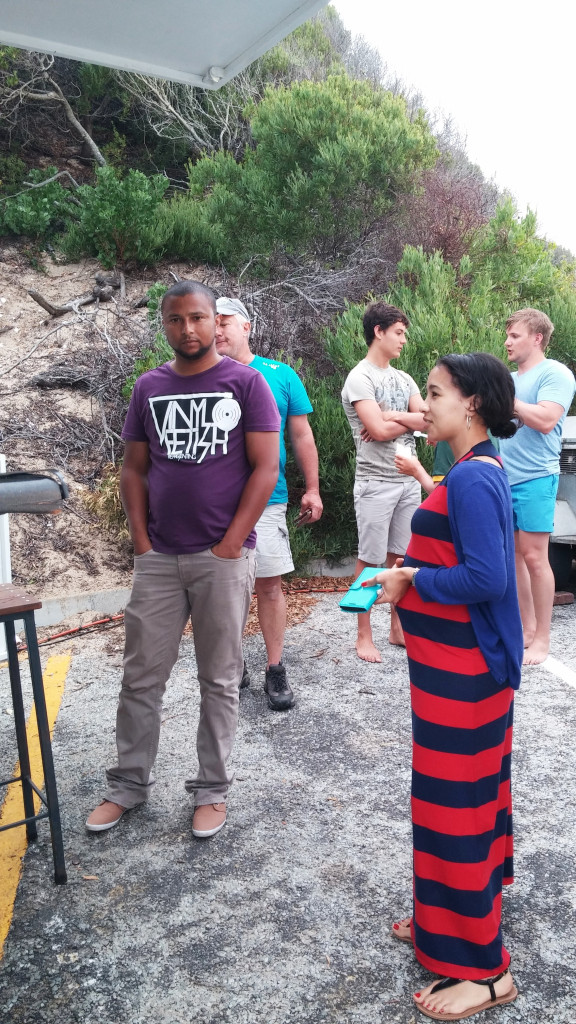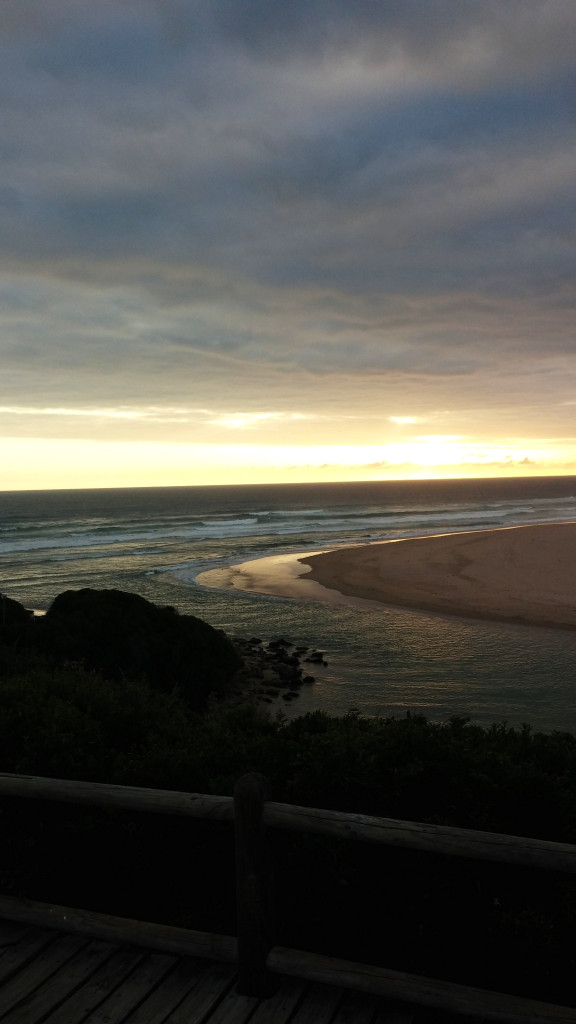 We love games and played and laughed till early hours of the morning before Kristen and Robin departed back home. Brendan and I stayed an extra night to enter my birthday celebration 🙂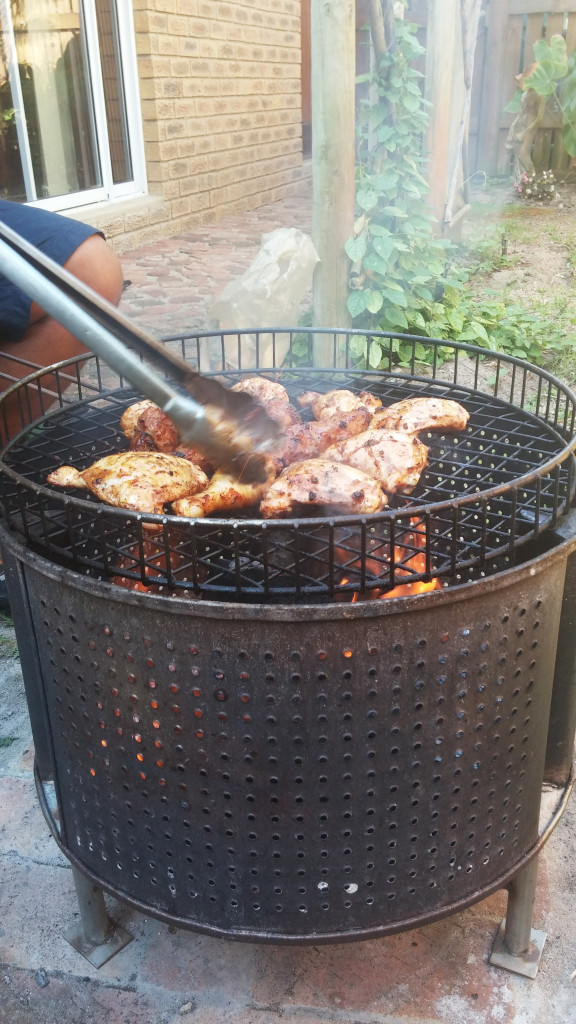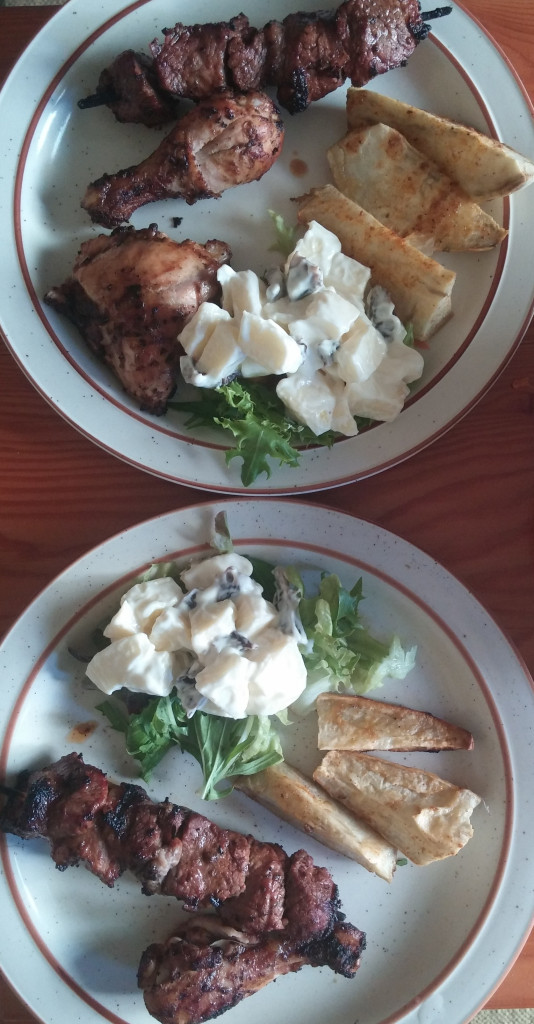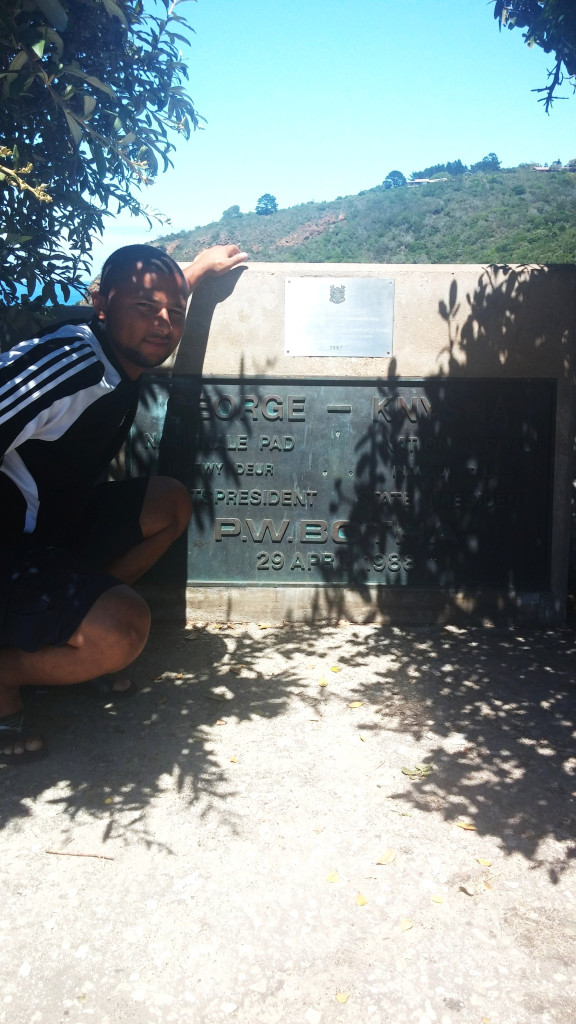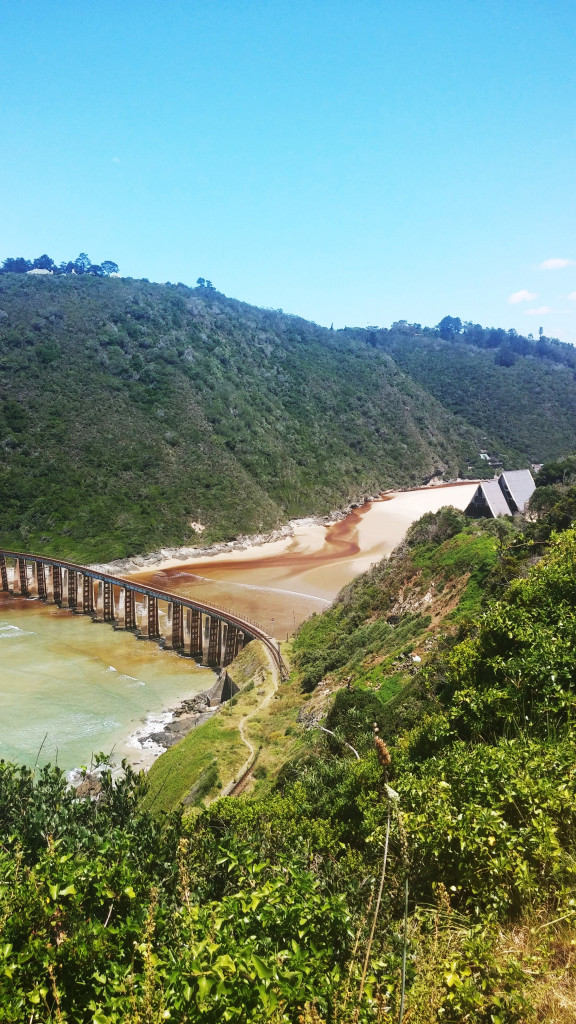 Brendan and I celebrated my birthday with delicious sushi from The Kingfisher Restaurant in Mosselbay before taking an easy drive back to Cape Town. Their sushi was really fresh and we made sure we found a good sushi restaurant because this is one delicacy we need plenty of 🙂
I will treasure this Garden Route week for ever. I hope you enjoyed this holiday post, faithful readers. I'd love to hear whether you had a lovely holiday filled with good food.
(Visited 62 times, 1 visits today)