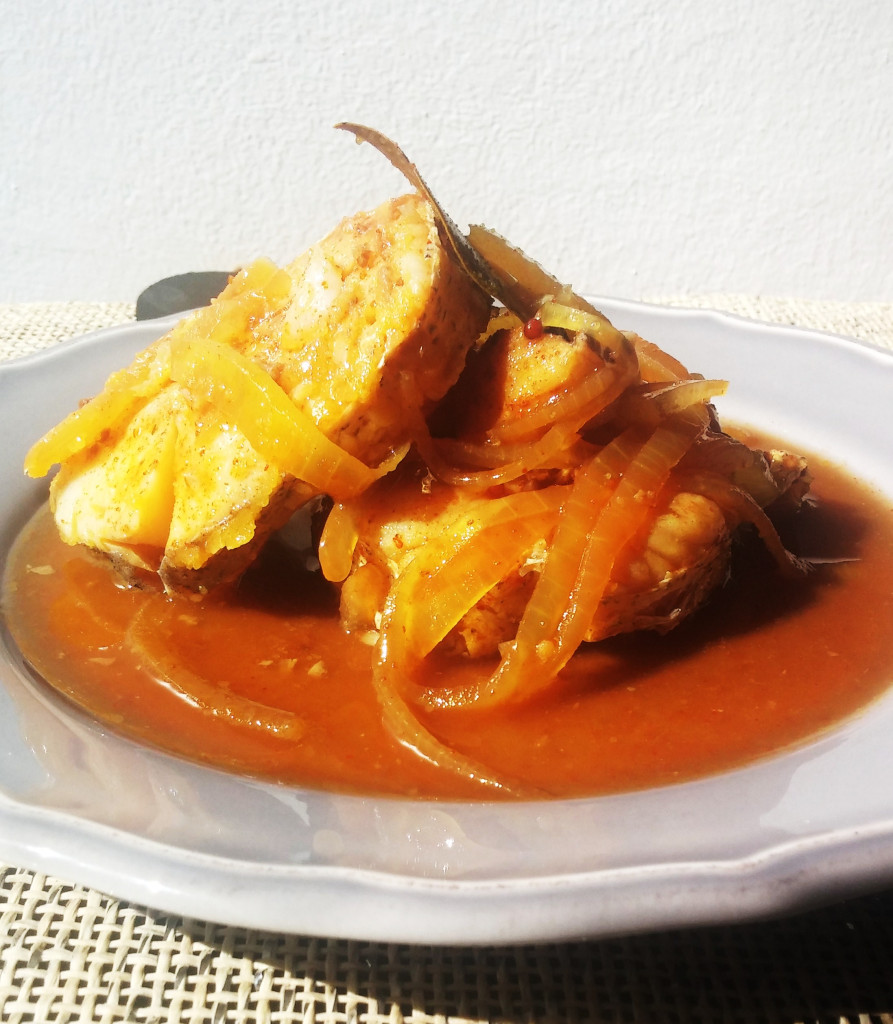 I am ecstatic about this holiday! Most definitely because the first term of school was hectic and filled with too many emotions, but more than that: this is the holiday we get to celebrate what our precious Lord did for each and everyone of us on the cross. I still do not know, however, why we eat pickled fish during this time but it sure is a yummy tradition to follow and one that brings family and friends together around a large table of love.
I tried to avoid making pickled fish this year because we always eat at my mom's house, but after I asked her how she makes her pickled fish, I had to put a healthier twist on that recipe to avoid all the processed sugar it requires and share it with you.
I accomplished this with 2 slight adjustments on mom's recipe; I replaced the sugar with raw honey and instead of using cake flour to thicken the sauce, I used a bit of tapioca flour. I promise you it still has that great mom-taste. I really cannot wait to see the expression on my mother's face when she tastes my healthier version because she told me I won't achieve the same great taste with my adjustments. She clearly doesn't know that her daughter loves a challenge 🙂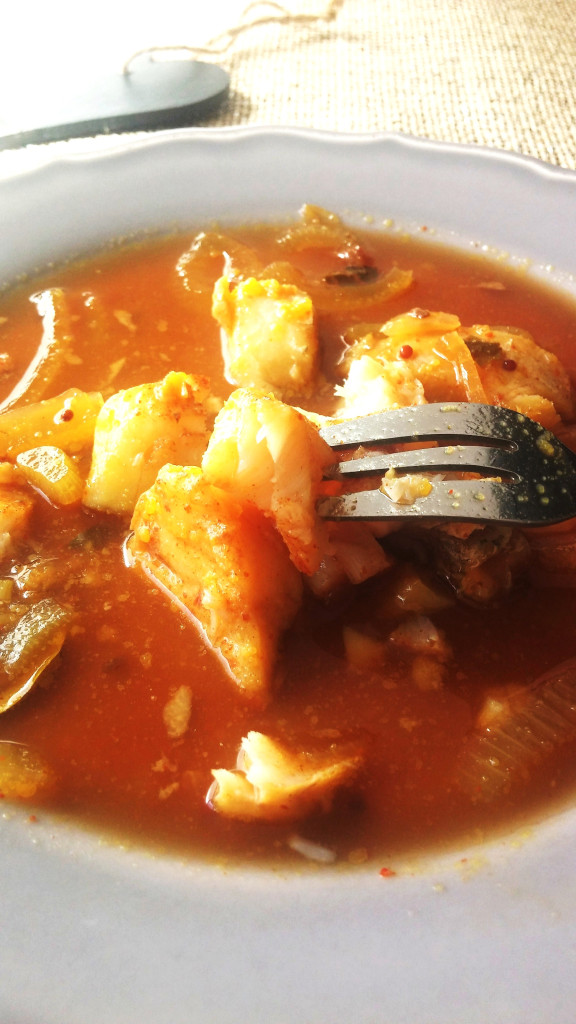 HEALTHIER PICKLED FISH
Author:
Prep time:
Cook time:
Total time:
Ingredients
1.5kg fresh hake, cleaned and cut into steaks
sea salt and cayenne pepper to season
+- 50g butter
3 garlic cloves, crushed
1/4 cup water
3 onions, peeled and sliced
2 tbsp South Indian Seafood curry powder
750ml pure brown grape vinegar
1 cup raw honey
4 bay leaves
Instructions
Place each piece of fish steak onto a large plate and season with salt and cayenne pepper on both sides. Cover.
Place a large pot on medium heat and pour in the water. Add the onions and allow it to soften, covered, for about 5 minutes.
Stir in the curry powder with a wooden spoon, add the vinegar, honey and bay leaves.
Allow to simmer for 10 minutes.
Spoon about 3 tablespoons of the sauce into a little cup and add the tapioca flour and stir immediately. Pour the mixture back into the sauce pot and stir continuously until it thickens slightly. Let it simmer on very low heat, while you fry the fish.
In a large pan, fry the butter and garlic. Add the fish pieces (in batches) and fry until done on each side. Place on paper towel allowing it to absorb the excess butter.
Once all the fish is cooked through, gently place it in the sauce pot making sure each piece is covered with sauce and onions. Turn off the heat.
Once completely cooled, cover and refrigerate overnight.
Enjoy cold with fresh buns to soak up the curry sauce.
(Visited 1,403 times, 1 visits today)