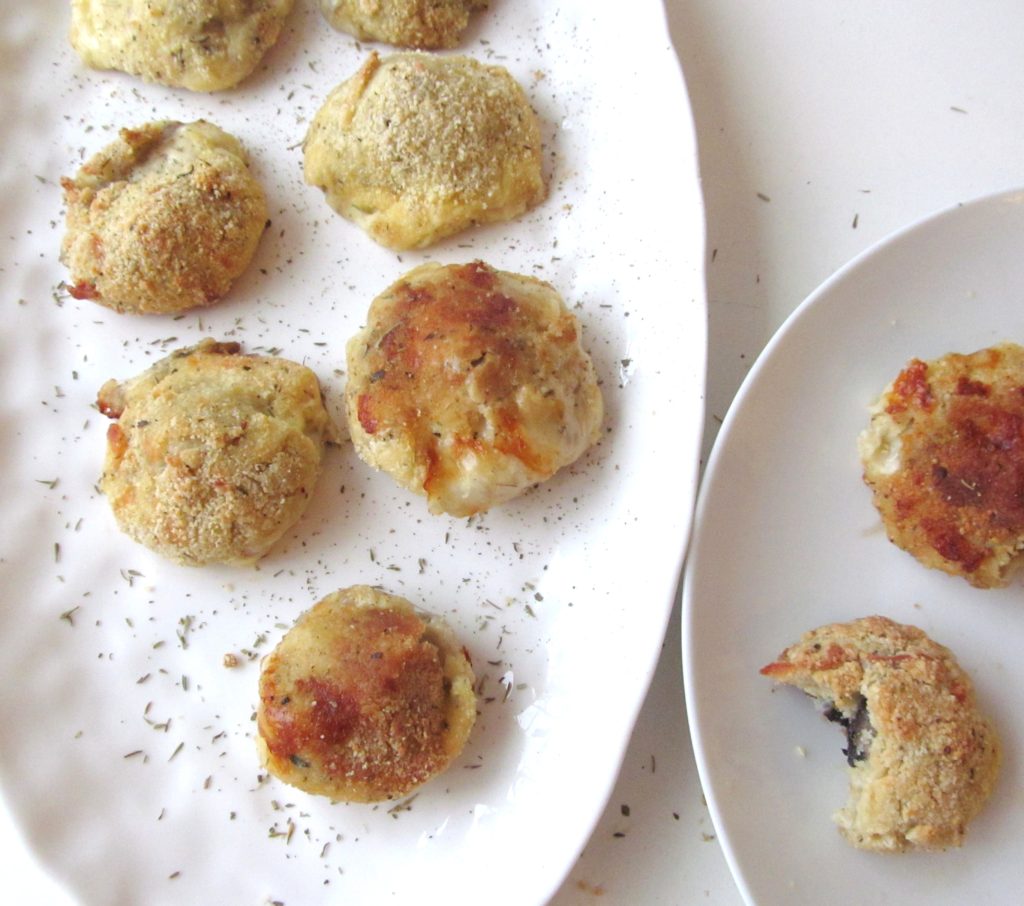 I am SO excited about this Meatless Monday recipe! I am tasting it as I'm typing this post. I absolutely love being inspired to try fresh Vegetarian recipes this month. With the warmer days approaching fast, I am all for sophisticated, light meals. Sophisticated, my adjective for these Mushroom and Mozzarella babies.
This recipe takes some time to prepare, but what I love about it is that once all the preparation is done, the balls can go in to the freezer to chill before baking. Perfect preparation for a dinner party!  I made mine this afternoon and put it in the freezer for 2 hours before baking it for dinner.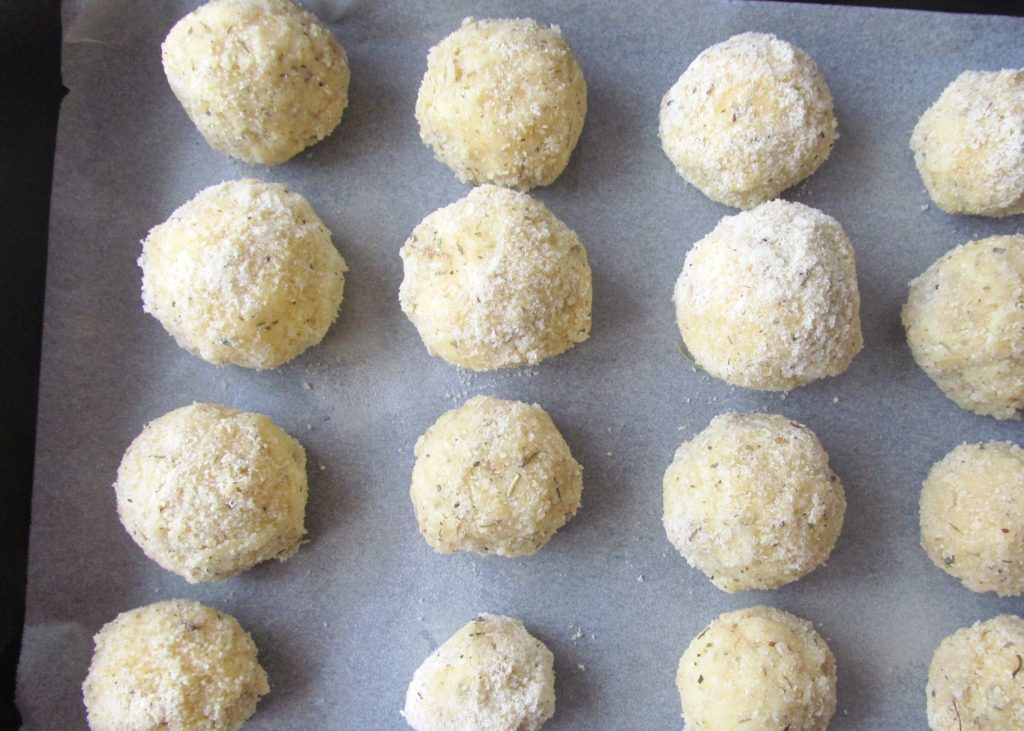 For this recipe, I used button mushrooms but Portobello will also work. The mushrooms get fried in some garlic butter till soft but still firm. Then once cooled, it gets wrapped in LOADS of grated mozzarella cheese. This is the moment where you get to practice that gift of patience 🙂 Mozzarella cheese is a soft cheese and has enough natural oil that allows you to make perfect balls around the mushrooms. You can give it a good squeeze while forming the balls in your hand to release some of the cheese's oil and make it stick to the mushrooms. Once all your mushrooms are covered in cheese, it's dipping-and-coating time!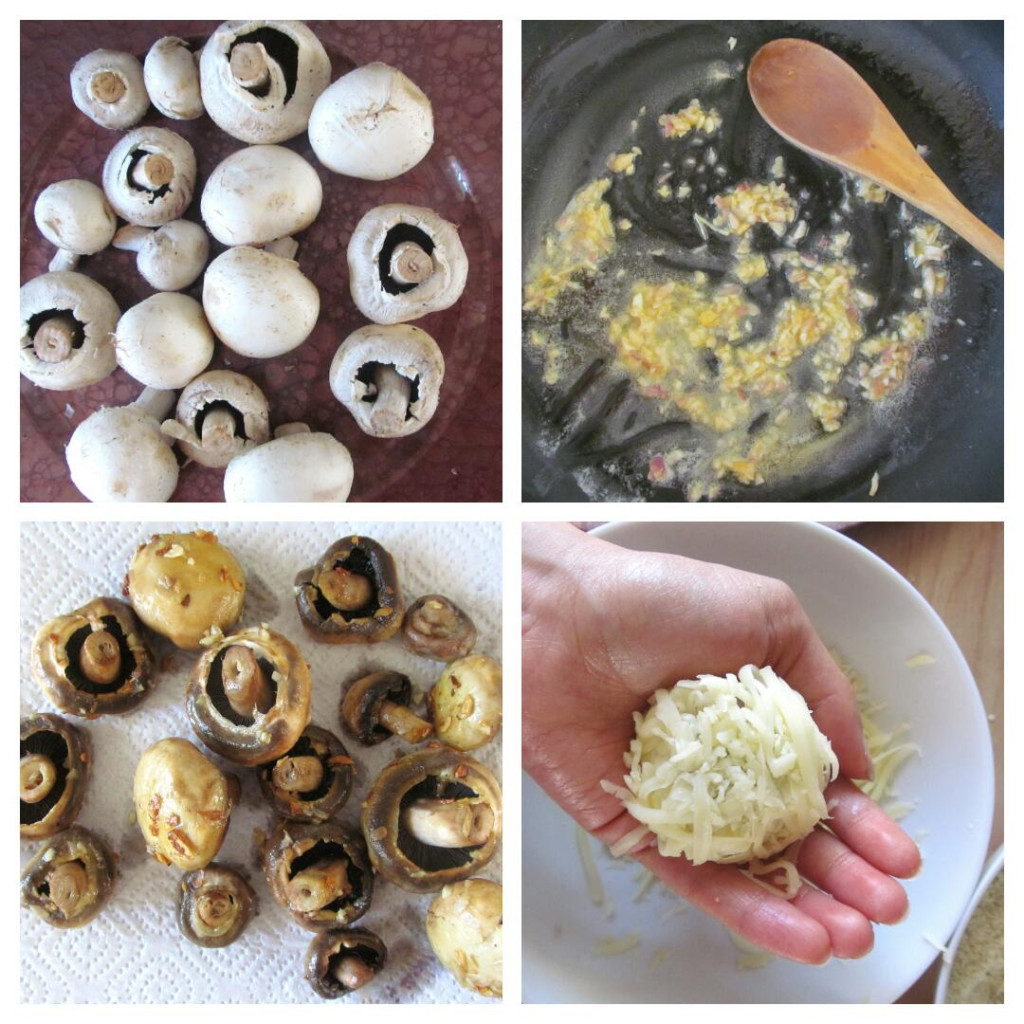 The dipping and coating part is the most important part because this is what holds it all together. There are three stages to this part: dipping your balls in an almond-flour-and-parmesan mixture, then in the egg-and-milk mixture and then in another bowl of almond-flour-and-parmesan mixture.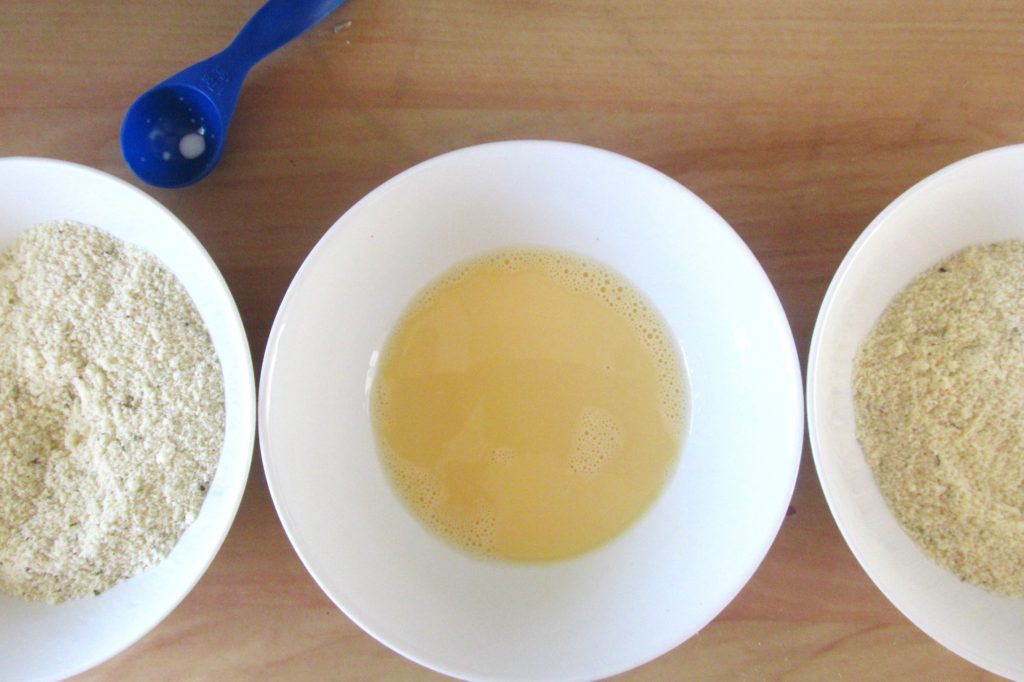 Once all the mushrooms have been coated, they get placed into the freezer for at least  2 hours before being baked in a preheated oven to golden perfection! And there you have it! Delicious and oh-so-good-for-you on a plate! If you plan to make these for a party it can be frozen overnight before baking.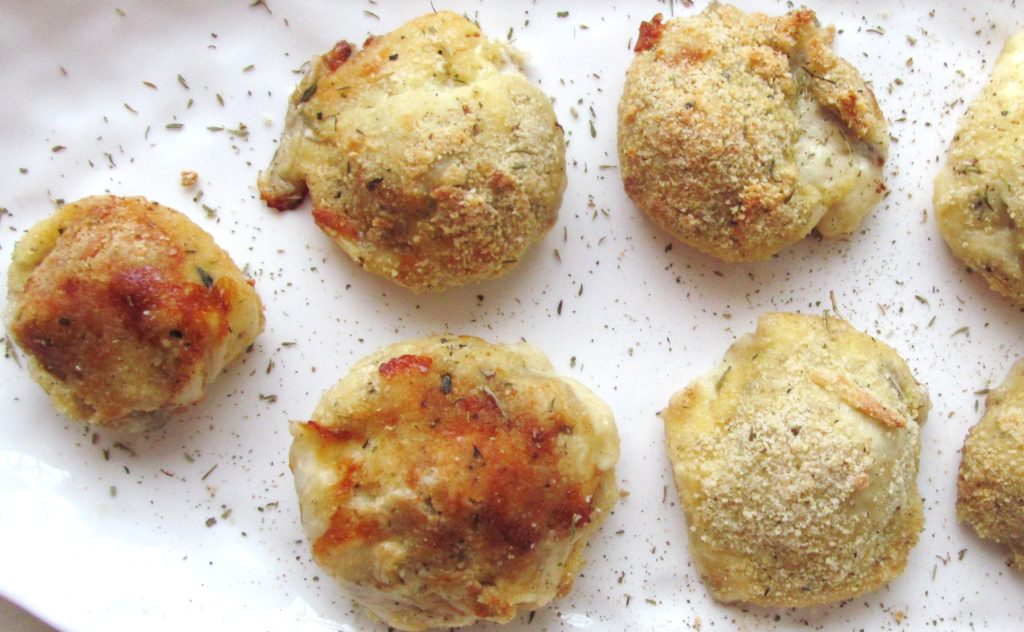 Gooey Mushroom and Mozzarella Balls
Author:
Prep time:
Cook time:
Total time:
Ingredients
50g salted butter
6 garlic cloves, crushed
16 button mushrooms (or portobello), wiped clean
500g (or more) mozzarella cheese, grated
2 eggs
60ml milk
1 cup almond flour
40g Parmesan cheese, finely grated
2 tsp Italian herbs
pinch of sea salt
Instructions
In a non-stick pan, heat the butter and the garlic until the butter has melted and add the mushrooms.
Fry the mushrooms in the garlic butter for 2 minutes until soft but still firm.
Once done, place the cooked mushrooms on a paper towel and allow it to cool.
In the meantime, get three bowls ready. In the first bowl, mix the almond flour, Parmesan cheese, Italian herbs and salt together by hand. Then divide this mixture in half and place the second half in the third bowl. In the second bowl, mix the milk and the eggs together and beat lightly.
Take each mushroom and cover it tightly with the grated mozzarella cheese. Use both hand to form a cheese ball around each mushroom. Don't be afraid to squeeze it gently as the oil that gets released from the cheese is needed to stick to the mushroom as well as holding all the cheese in place. Do this with each mushroom and place it on a plate.
Once all the mushrooms are covered in cheese, each ball must be dipped in the first bowl (almond flour mix), then in the second bowl (egg mixture) and finally in the third bowl (the almond flour mix). Do this with each mushroom and once done place it in a freezer-save container or bag and freeze for at least 2 hours.
After the 2 hours (or longer), preheat your oven to 210C. Spray a baking sheet with Spray & Cook and place each ball on the greased baking sheet. You could also use greaseproof paper and place it an oven tray like I did for this post.
Bake for 20 minutes or until golden and remove from the oven. (Alternative: deep fry until golden brown).
Perfect as an appetizer or as a main meal with a green salad.
(Visited 163 times, 1 visits today)