Oh it's good to be back in the Mother City after a wonderful few days in Johannesburg with my best friend and her beautiful little family. I feel refreshed and happy as I also get to celebrate And Then There Was Food's 3rd blog-iversary this month. But before we get to the celebrations, I want to share my new love for Johannesburg with you.
I have decided, when it comes to foodie experiences, Johannesburg wins hands down. Sorry my beloved Cape Town. But not to worry, you take the cake in many other categories (i.e. beaches, fresh air, Table mountain etc etc). Though I have been to Johannesburg a few times, it was never quite an exciting food experience as the one I just returned from. Since my friend knows the type of foodie I am at heart, she and her husband introduced me to wonderful restaurants, markets and cafes in and around Jozi.
A restaurant that blew my mind [and hers] was the award-winning Café del Sol in Olivedale. The service right through to the dessert was exemplary. This family-owned restaurant prides itself on making everything from scratch (can you say real food?). Café del Sol is in every way true to its name: a restaurant full of soul. The kitchen is the heartbeat of the restaurant and is situated centre-back which allows the guests to see their food being prepared. I don't know how important this is to you, but it definitely puts my whole being at ease.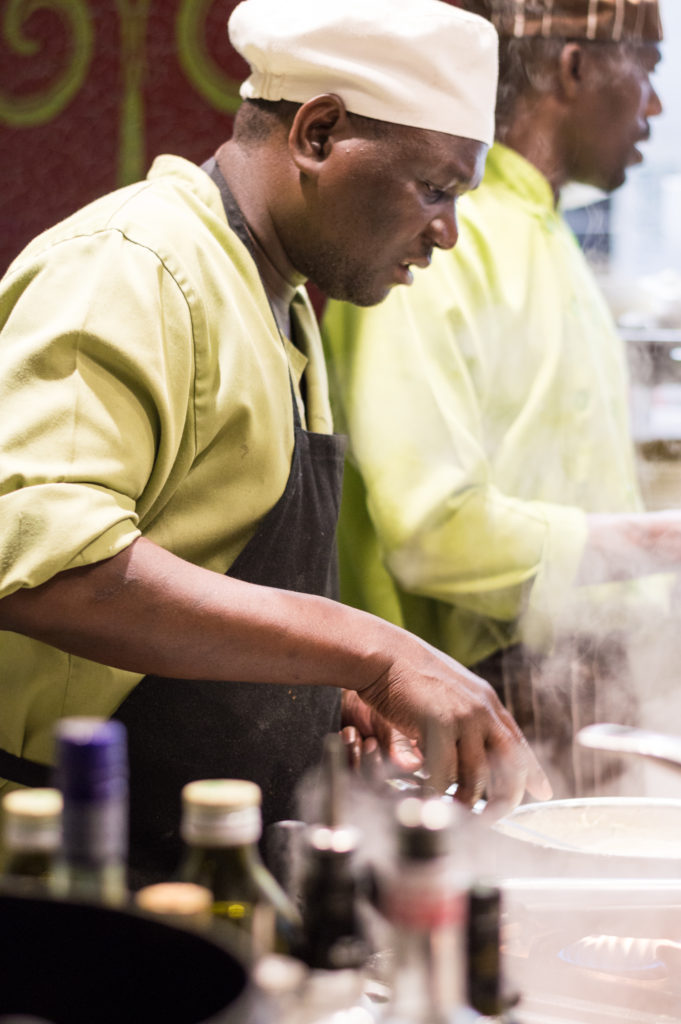 The entire menu is quite alluring and if you know me well you are probably aware that indecisiveness comes with the Melissa-package. Even though I'm not the biggest pasta fan, the fact that Café del Sol makes their own pasta from scratch and only make a certain amount of portions per day stirred my curiosity. I ordered the tagliatelle with the Basil Pesto sauce and added the recommendation of chicken strips, a dash of cream and a hint of lemon… PERFECTION! The pasta was so light and flavourful and I would have enjoyed it even without the added recommendation.
My friend, Kristen, had the Calamari Limoncello which is "pan fried Falkland's calamari tubes smothered in a creamy Limoncello sauce, served with green peas, fresh herbs and Parmesan black rice". Just look how beautifully those peas are positioned in the black rice. I had a taste of that calamari simply because in Johannesburg it's hard to get good seafood and I can honestly tell you, I haven't tasted calamari quite like this before. Limoncello sauce for the win! Kristen was quite impressed with her black rice. Not only was the rice nutty but the added parmesan was the perfect touch to complete the dish.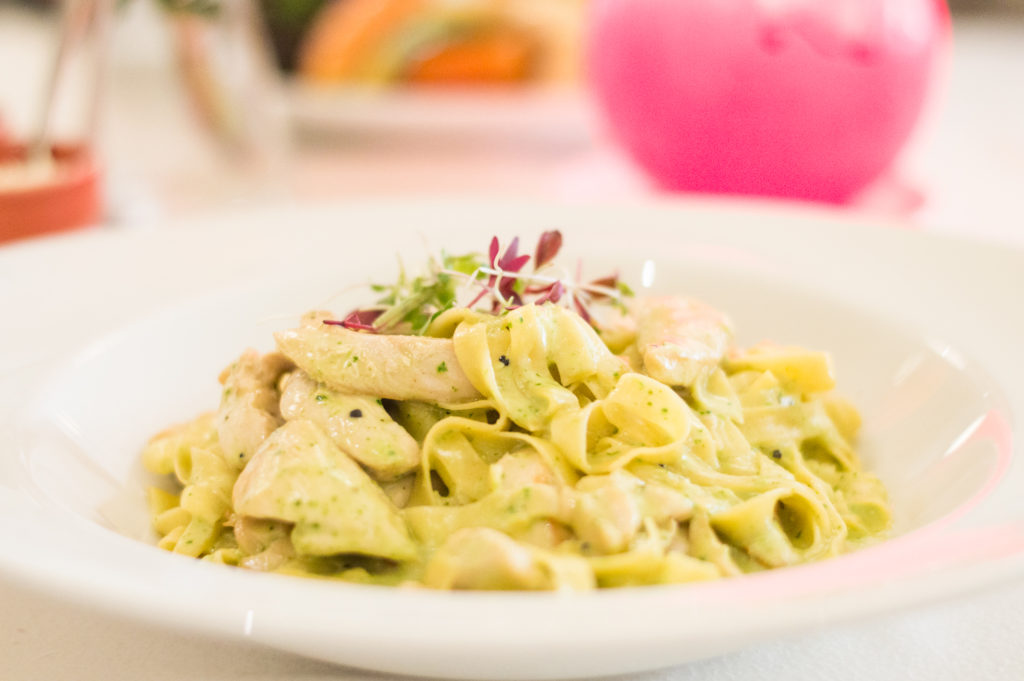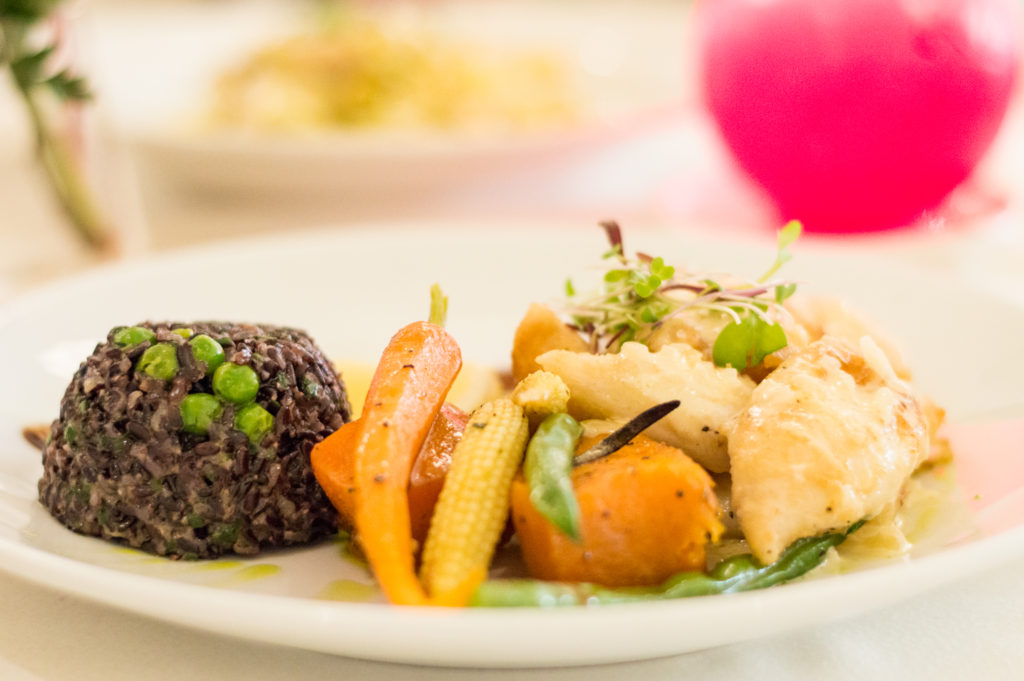 So now we'll admit that we were quite repleted after those meals… but that was until we saw the cakes of the day. One in particular: Nougat and Almond Cheesecake. We could not refuse. We gave our tummies a good 30 minutes or so before we placed that order. And were we glad we did. I have never tasted cheesecake quite like this – light and fluffly with the gentle crunch of flaked almonds. And that base?! No skimping was done here. Heaven on a plate and a blessing in my mouth! With our next visit to Johannesburg, my husband will join me and Cafe del Sol will definitely see us there. Brendan has to experience this restaurant in all its glory.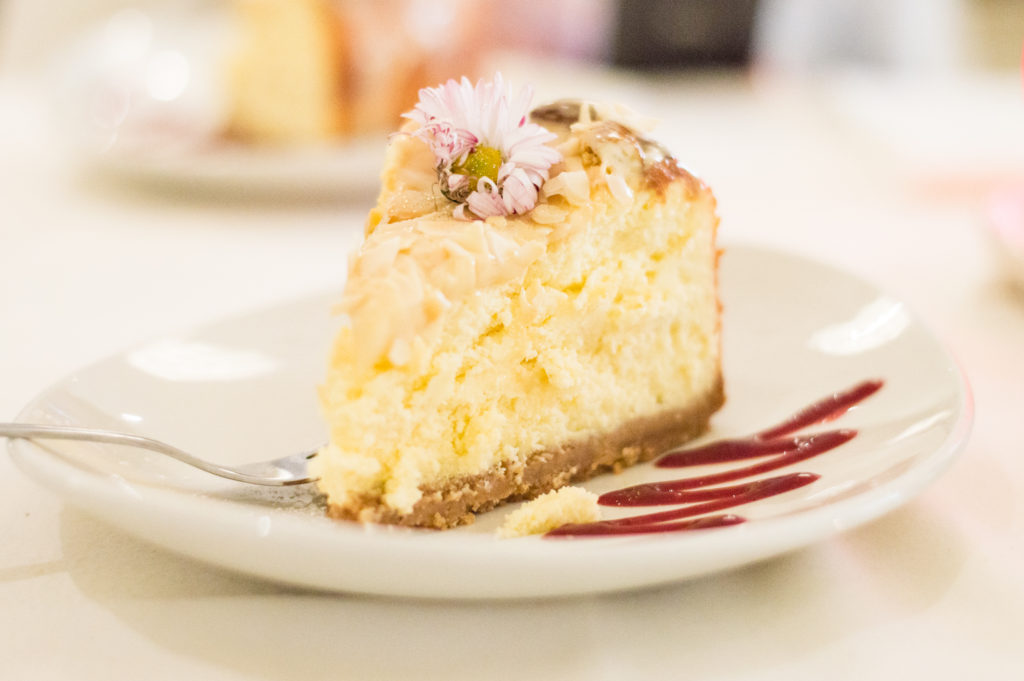 Another good food place was Mythos. Their huge R60 lunch special board attracted us. Now, I wouldn't just mention a restaurant in this post for the sake of posting unless I was really impressed with the food and the service. And that is exactly why this clean Greek Restaurant in Fourways gets a place in this post today. Both Kristen and I ordered the Chicken Yiro & Chips. Let's just pause on the topic of chips for a moment. These hand cut fries tasted and felt like they were baked but had the perfect crisp of a fried chip. And then, that Yiro… Oh my goodness, MAXIMUM FLAVOUR.
On my final day in Jo'burg, we went to the cutest kid-friendly restaurant in Fourways, State 5. Michael enjoyed riding the motorbikes in the play park while Kristen and I enjoyed a meal and a cuppa Red Latte (my new addiction). I tried the wholewheat wrap, which they make from scratch on the premises, filled with steak strips and a salad. Kristen tried the Peri-Peri chicken livers which she loved – really flavourful. It was accompanied by the biggest baked bread slices. So mommies, if you need a place to unwind while the kids are entertained by the cute surroundings and new friends, State 5 is the place to be.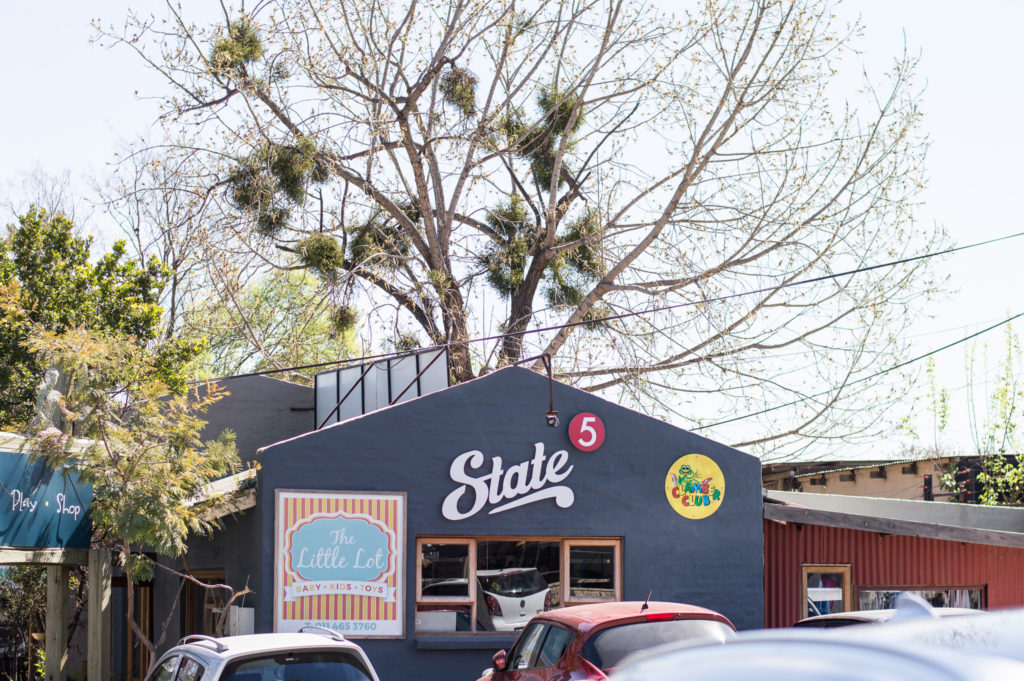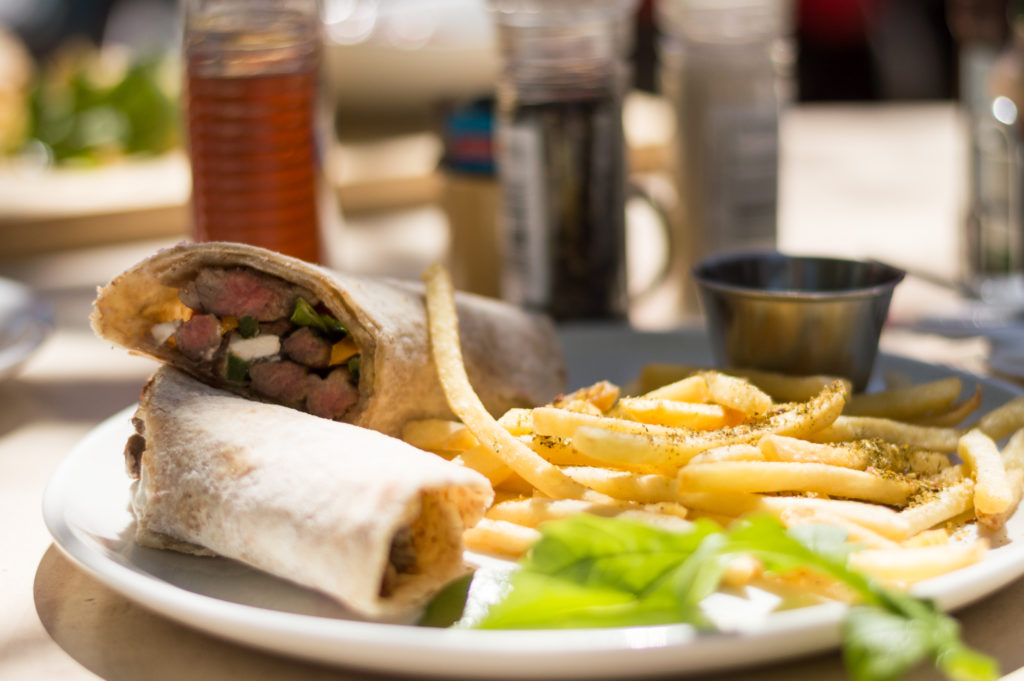 Apart from all the amazing food experiences, there were wonderful home-cooked meals like only my friends can and there was a girly morning of pampering at Life Day Spa. The snack table at the spa was the cutest: fruit infused water, fresh fruits, nuts, pretzels, rusks, freshly popped popcorn in cute jars, and bottomless warm drinks.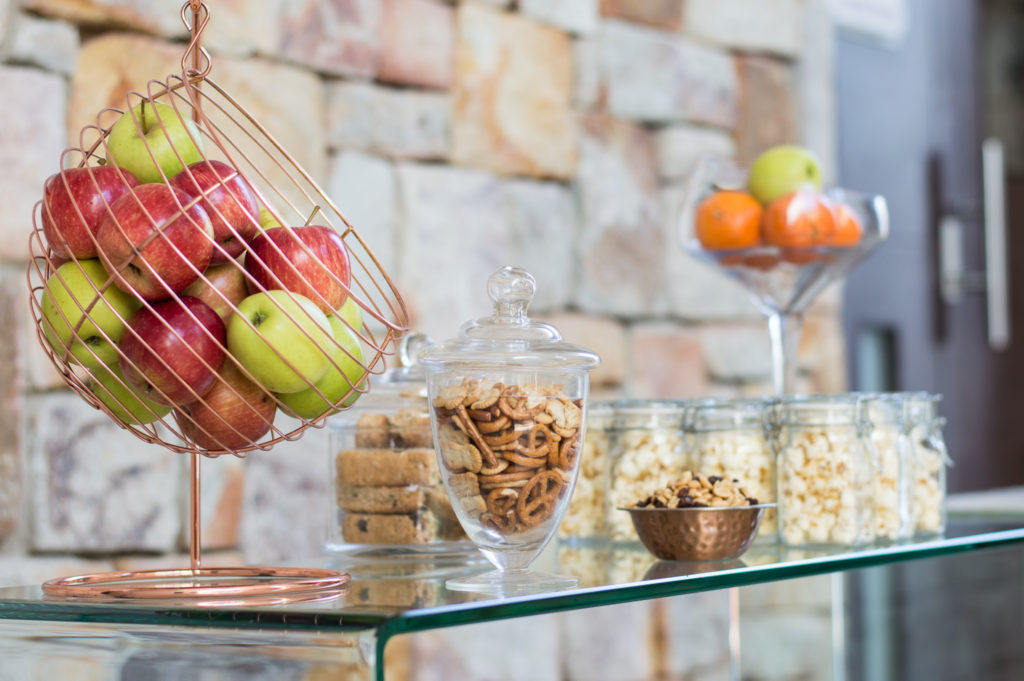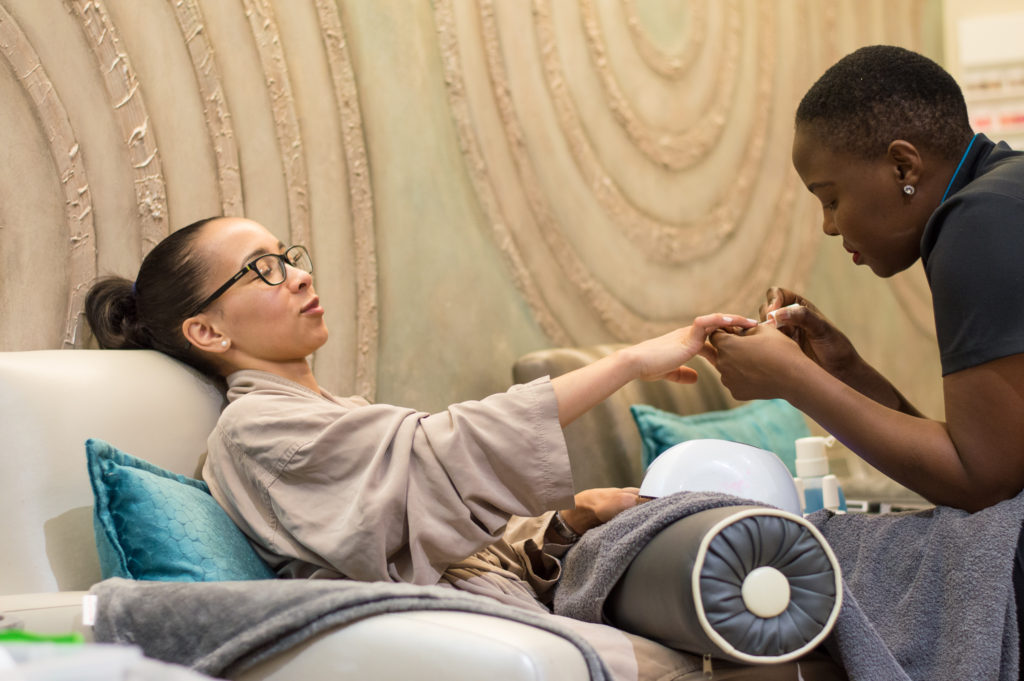 Then there were visits to the markets as mentioned before. Crowded markets. Pay-to-get-in-markets. I totally understand why they charge though. And therefore, another win for you, precious Cape Town. Oh, and let's not forget another moment of too-many-options-for-Mel at Maverick & Jane in Rosebank. They take Gourmet Popcorn to the next level. After tasting every single sweet flavour (from Hazelnut Rocher to Peanut Butter), I opted for Buttery flavour. Yes I know it's a savoury flavour but by now you should know I take my time when it comes to important decisions in my life because I really want it to be the best decision.
And for that day, it was.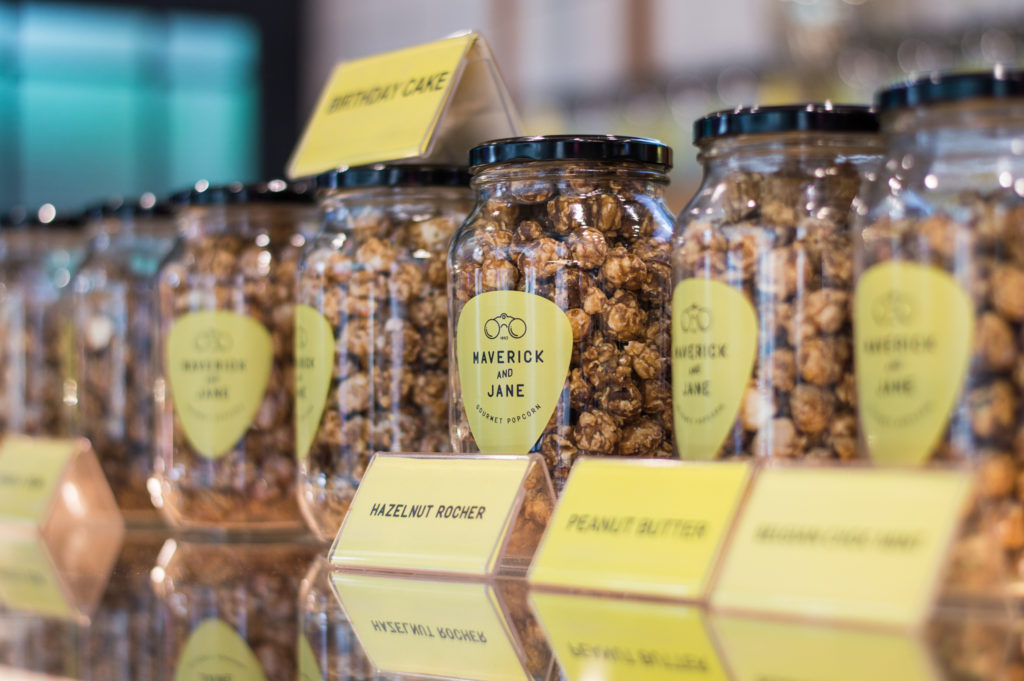 And then there was an ice cream visit to Moody Cow. You'll know how good their ice cream is when you see the picture of Micheal enjoying it below. Their Mango sorbet was my favourite – refreshing and flavourful.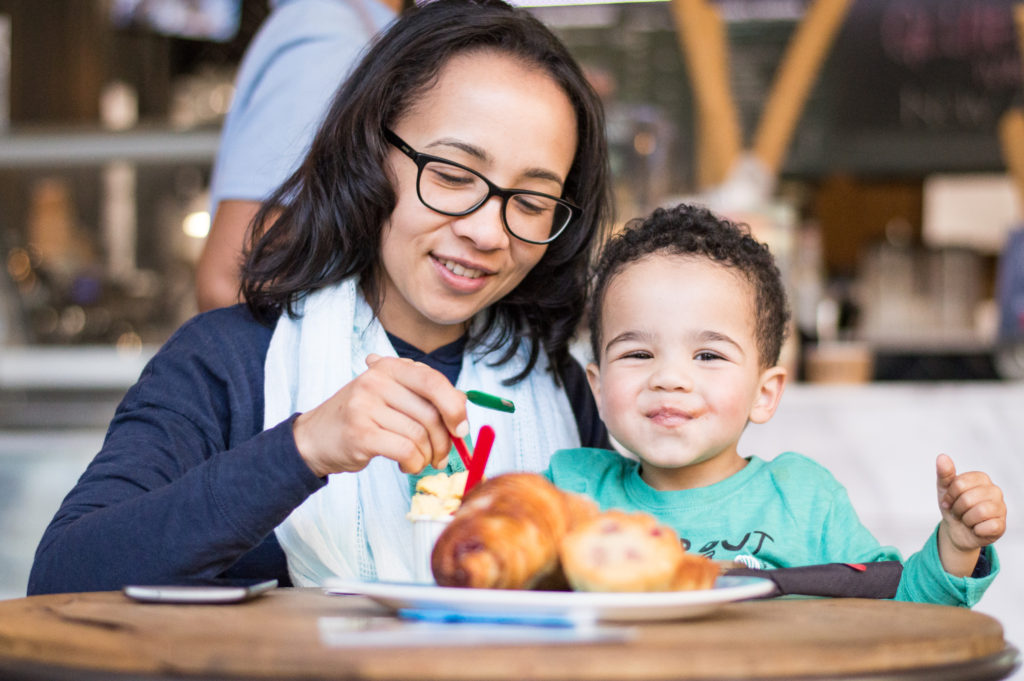 And now I am back in Cape Town with a very grateful heart. Grateful for amazing friends who hosted me so well. Grateful for all the times I was called 'Aunty Mel' the last few days by this precious face right here ↑. And today I am also very grateful that my blog celebrates its 3rd anniversary. I'd love to bless one of my readers with 3 pots of my homemade sugar free tomato sauce as mentioned before. This is not only a yummy sauce, but would also be the perfect pizza base topping. All you need to do is share the love and get your friends to subscribe to And Then There Was Food. Just hit reply to this email and cc you friend(s) and I'll add you to the draw. That's it. The winner will be announced on 28 September 2017.
(Visited 231 times, 1 visits today)