Before I share our experience at the warm and cosy Foxcroft with you, just give me a moment to say "thank you". Thank you to each of you for supporting this blog-baby of mine. Thank you for taking the time to read my posts. Thank you for being patient with me. The last few days have really been tough with the sudden death of our brother-in-law… Do you mind if I get real with you for a bit? Today is one of those days where I just want to sit and cry. But don't worry, I'm not crying and I won't. I have chosen to write instead. But on that note, may I ask for 1 little favour? You don't even need to read further than the following sentence (aka the favour):
"Love your neighbour as you love yourself".
Let's try to do a little bit more of that every day. We don't always know the struggles of the person next to us, so choose to love.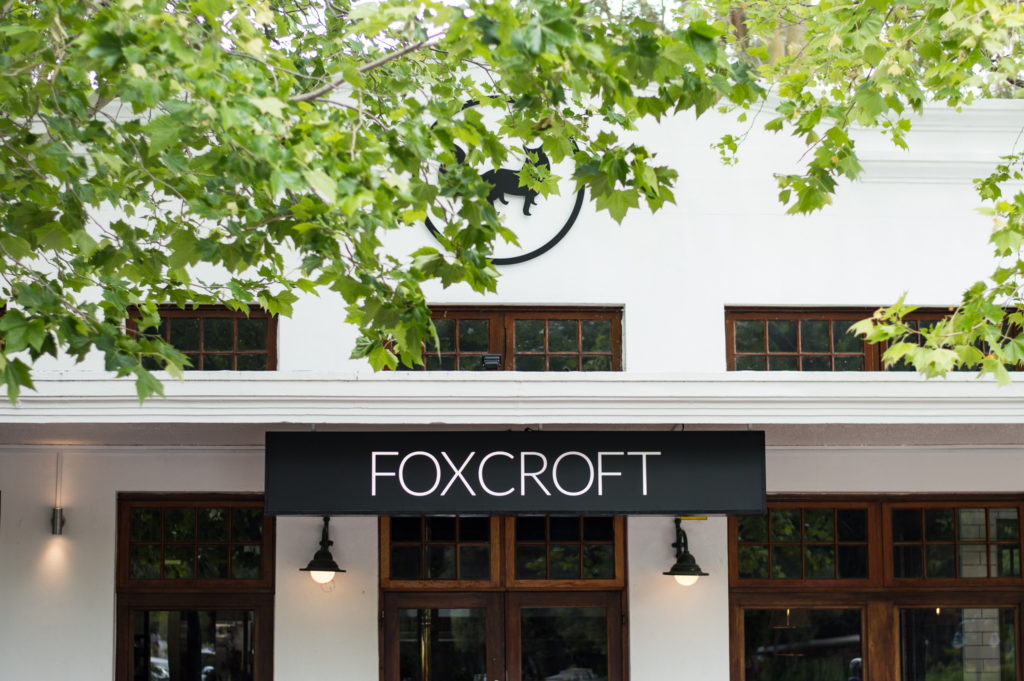 Now onto happier stories. I know Nicole, a new business owner like myself, has been looking forward to this post for a few days now since she joined me for the Foxcroft experience two weeks ago! Friend, sorry it's late, but here you go.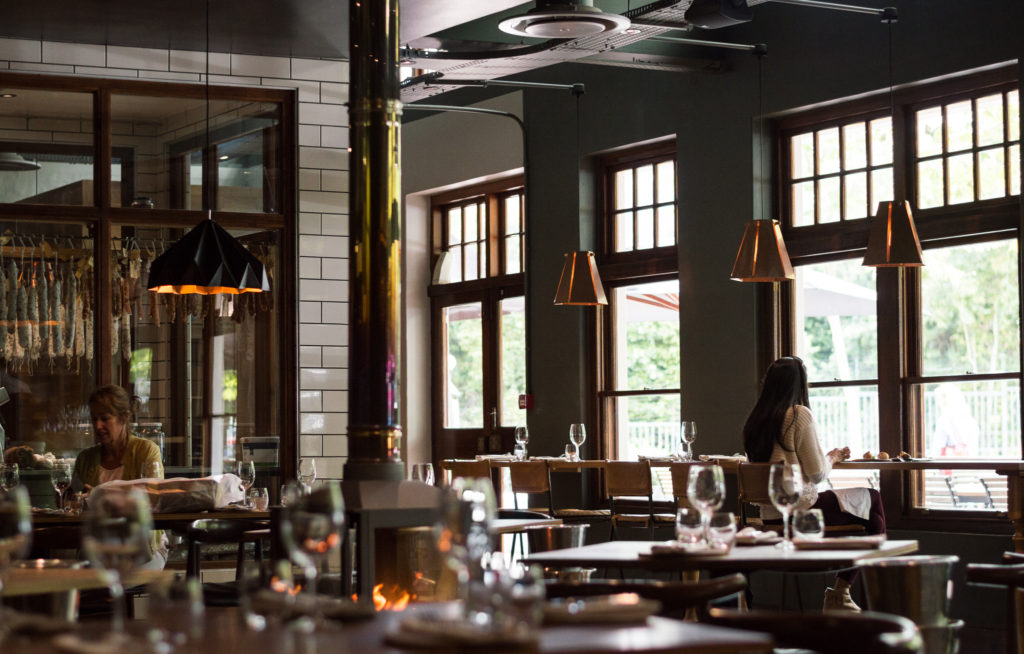 I arrived at Foxcroft on a rather grey day so our table was reserved inside the restaurant. Side note: Foxcroft is the sister-restaurant of the famous La Colombe which was just recently voted the 7th best restaurant in the world! How special is that for our beloved Constantia?
Okay, back to Foxcroft.
This restaurant, though their plated meals also show great care to detail, prides itself in a more relaxed atmosphere than that of its sister. I had quite some time to enjoy this relaxed atmosphere as I waited for my friend to arrive. What made the wait enjoyable was the patisserie on the other end of the restaurant. I just stared – promise. Oh, and then there's also a little section where the meat is cured. These are the type of things I live for.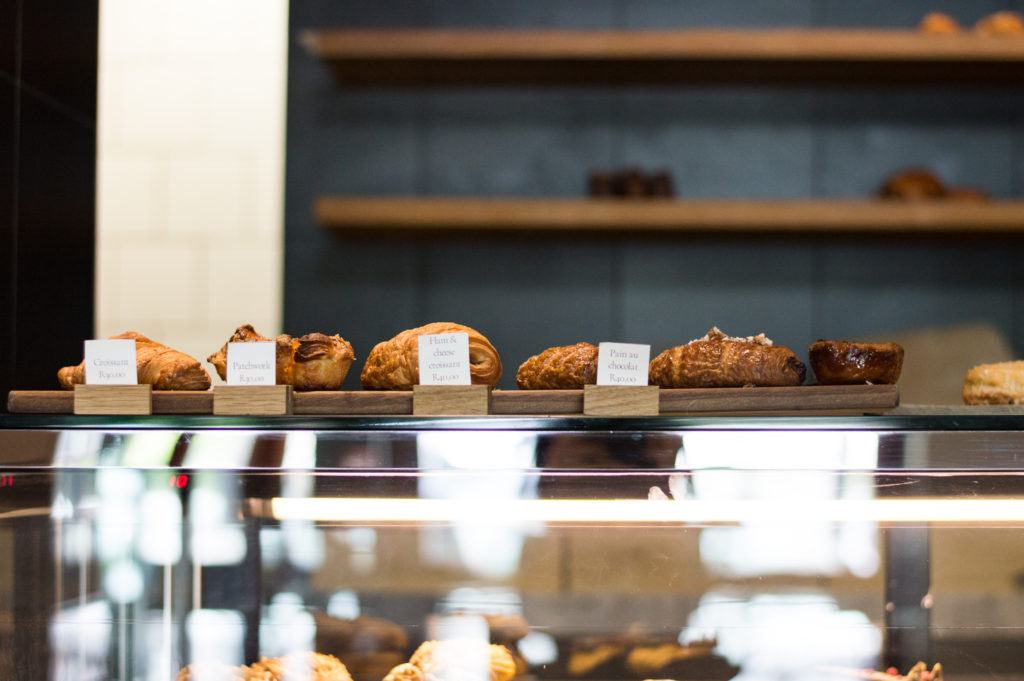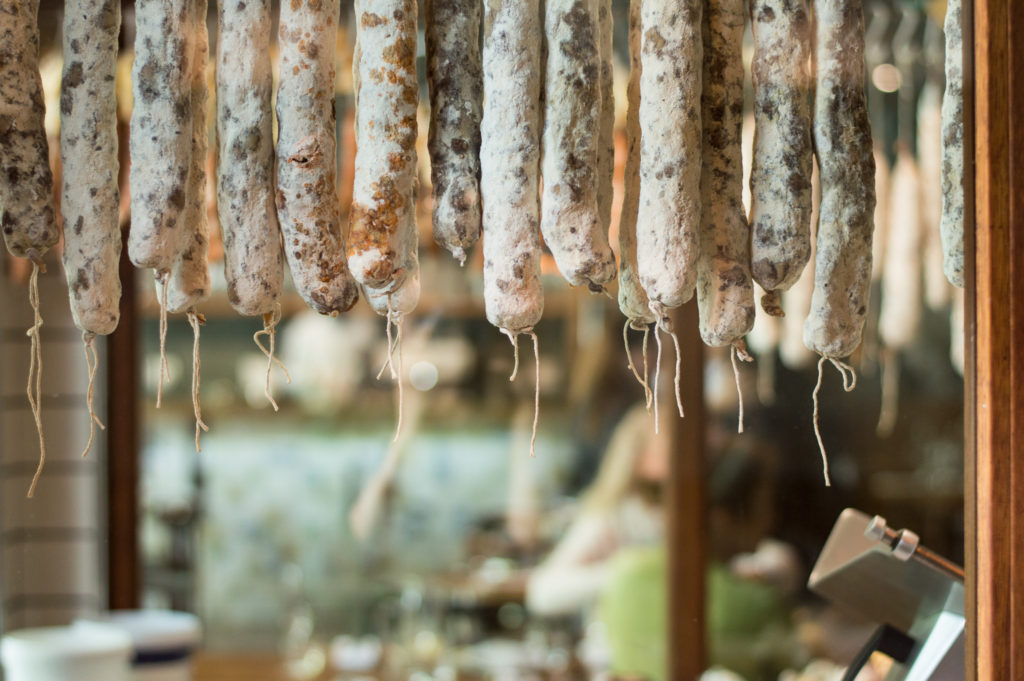 As soon as Nicole arrived, cute little breads (1 of which was sweet potato) were brought to our table with the most amazing homemade butter and duck pate. We enjoyed this while we made our selection of 2 starters, 1 main and 1 dessert from their menu as per the Spring Special.
For starters Nicole and I selected the same: Cured Franschoek Trout with fermented radish, avocado and horseradish. And secondly, the Crisp Pork Cheek with pickled octopus, tamarind, pineapple and coriander. The former was quite refreshing – different – but enjoyable. But the pork was definitely my favourite of the two.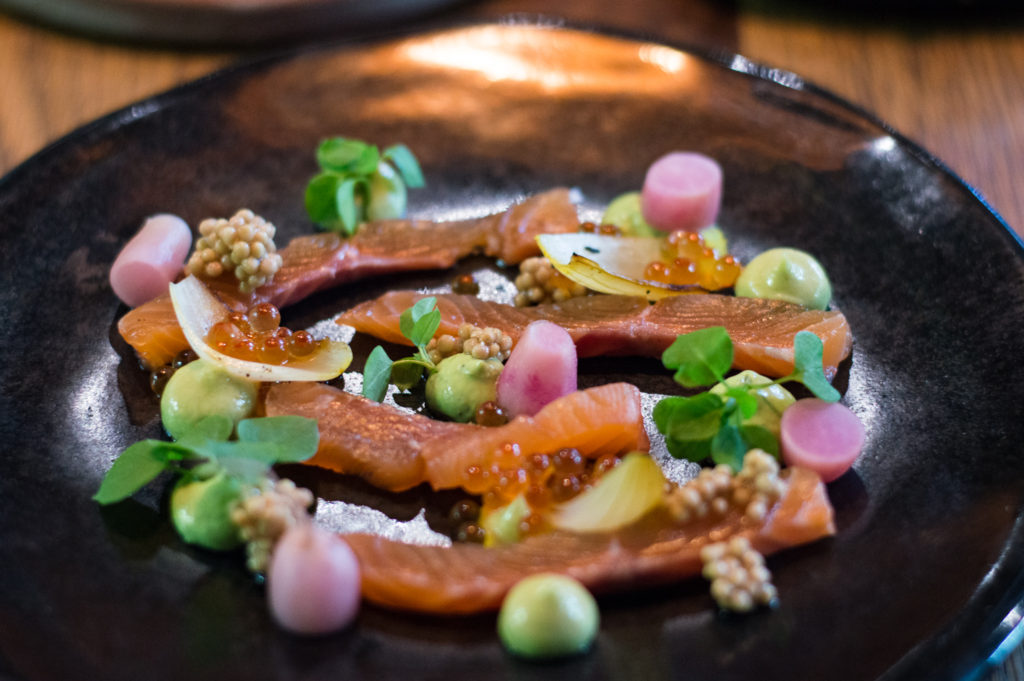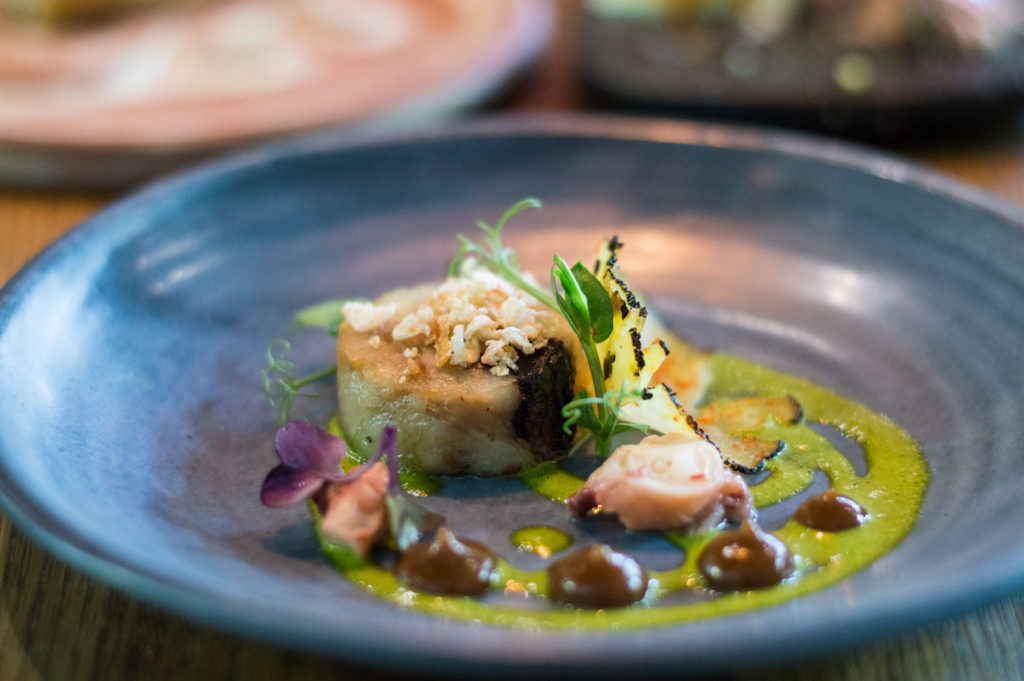 When it came to the main dish, Nicole and I parted ways. She had the Pan-roasted Game (which was Kudu) with roasted swede, broccoli, gremolata and duck fat sauce. Nicole loves spices so the coriander sauce that accompanied her kudu was appreciated. Let's also just mention that Game is not normally something that Nicole would normally order and even though she wanted hers done medium to well-done, the waiter insisted on her having it a bit more on the rare side. She also said I should mention that when she saw my plate, she had plate envy as lamb is actually her favourite meat.
My Slow cooked lamb was accompanied by kale, nettles, whiskey mustard and mint. Question to the chef: So many strong flavours on 1 plate, yet they work together… How do ya do it? I liked, I liked.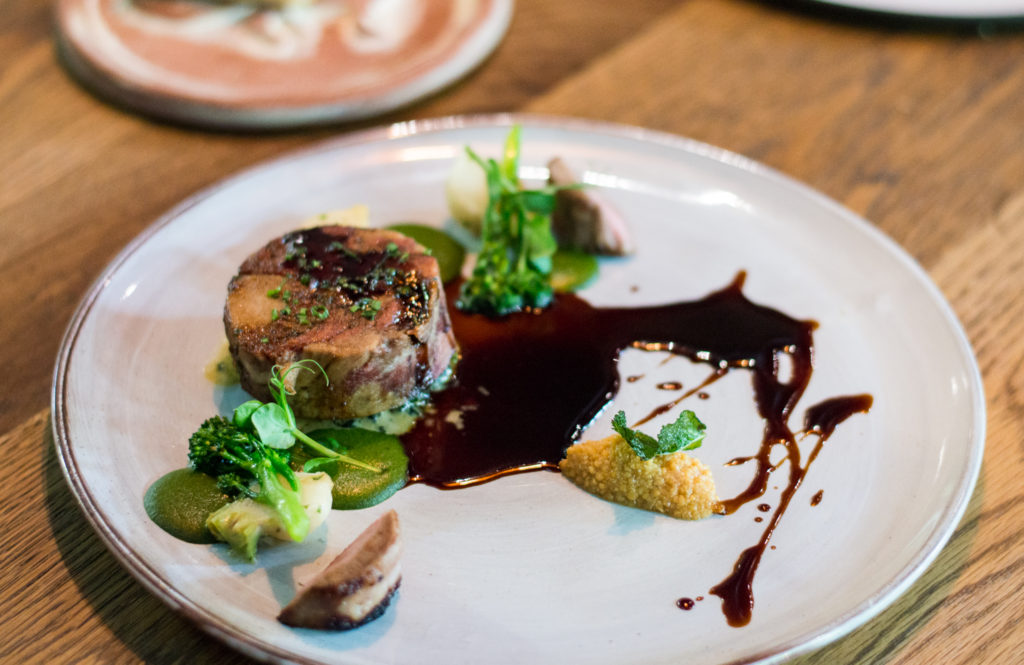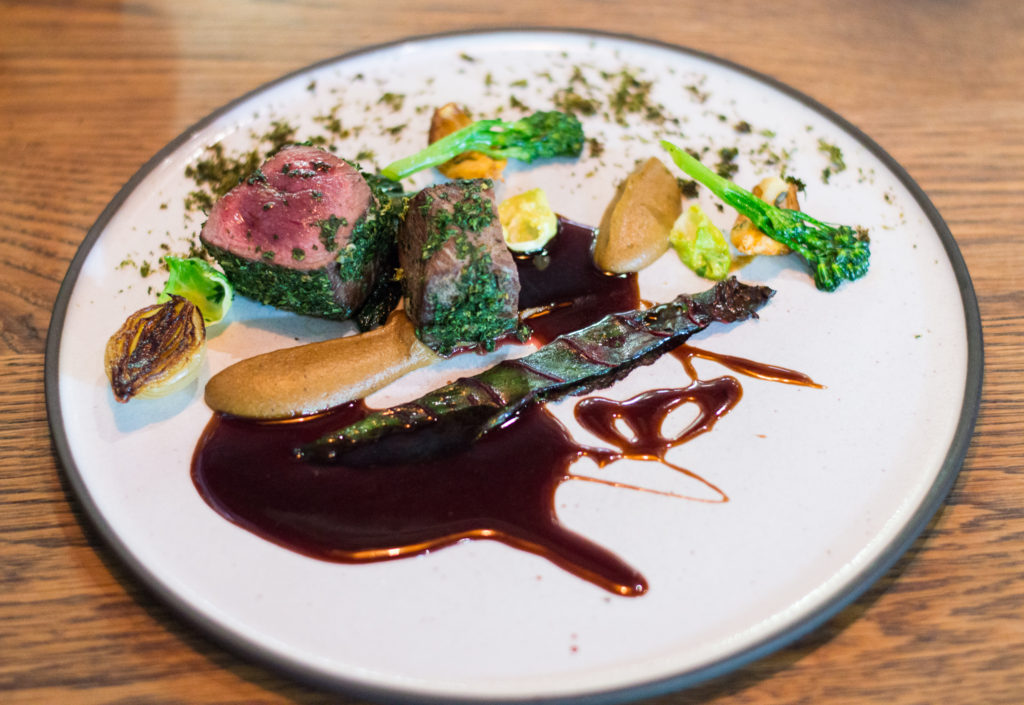 Now, if that wasn't enough art for you, wait till you see our dessert.
Nicole opted for the Stonefruit with black tea, verbena and vanilla. I had some, 'cause good friends do that kinda thing where they taste each other's food, right? It was such a refreshing dessert. The jelly on this plate was infused with Sauvignon Blanc which took Nicki by surprise – a pleasant surprise – but still a surprise because have you ever?!
I am a cheesecake-first-girl. So, I selected the cheesecake option on the menu which was Guava FILLED with lime cheesecake, and accompanied by some tipsy tart and coconut. Can we actually just go back to the moment where I said "Guava FILLED with lime cheesecake"? Goodness, man is genius. I loved it.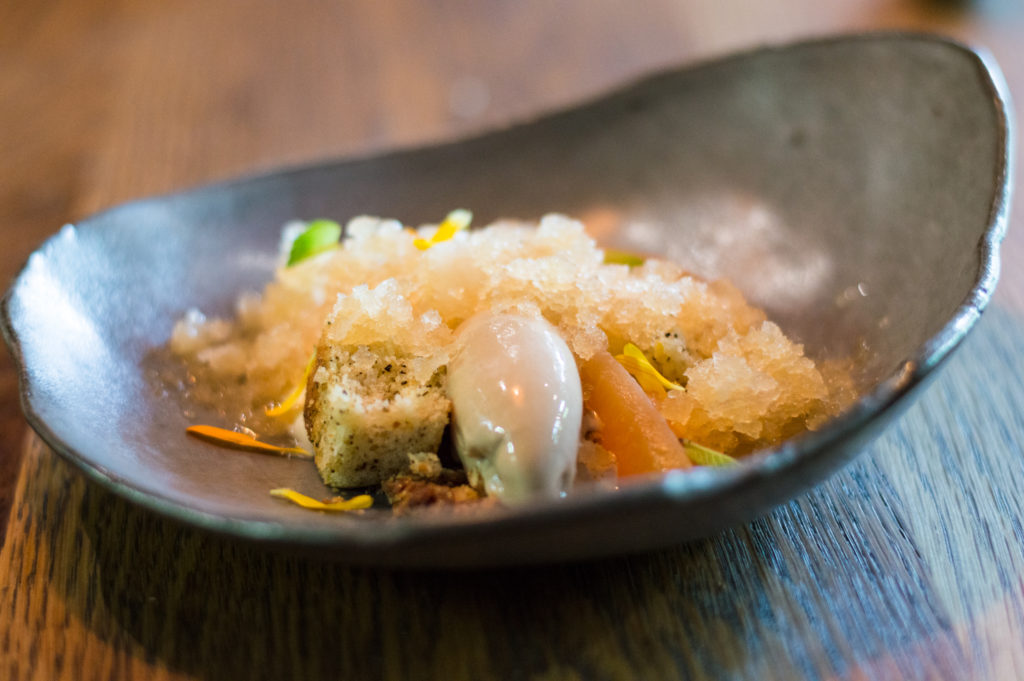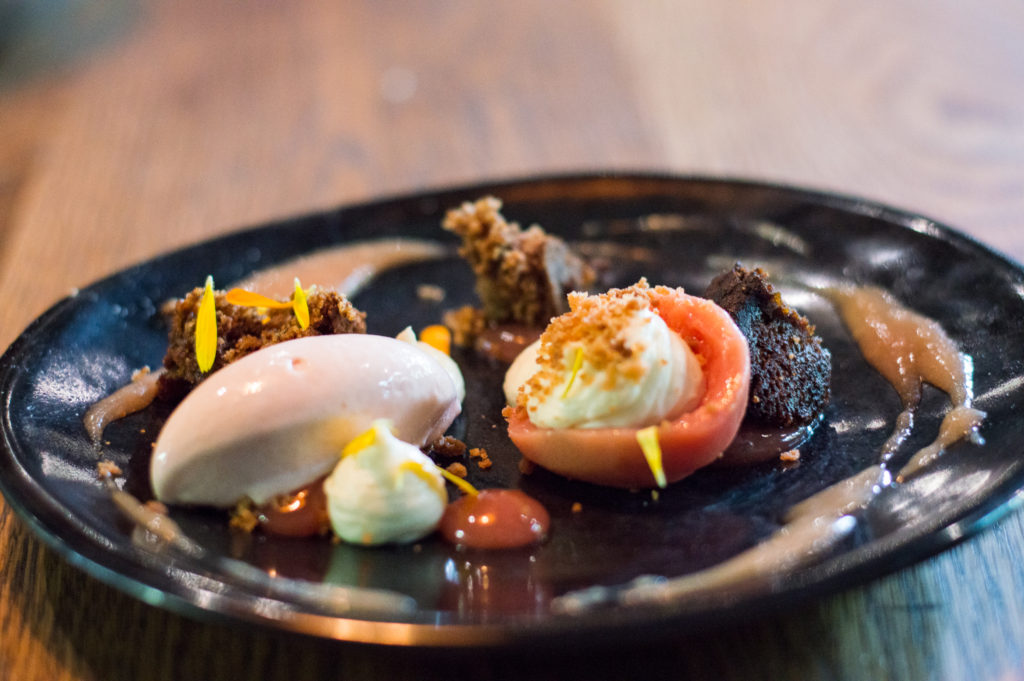 Foxcroft, well done! You have given us a wonderful taste journey. We will be back for more.
P.S. Foxcroft's Spring Special runs until the 24th of November 2017 at only R320 per person. This special is only valid weekdays.
I am off to do some online shopping thanks to Dischem's Healthy Foods promotion because I need to bring you some new recipes. I promise the next post will be a recipe I've been wanting to share with you for quite some time now. So stay tuned. 'Til then foodies.
(Visited 348 times, 1 visits today)