The day has finally arrived! The day I get to share my pictures with you from a night that I will forever cherish. Goodness, I wondered if I'd still get to it to be honest. There doesn't seem to be enough hours in my day as of late. But I am not complaining because for me (at the moment) it means my business is on a roll.
Since starting my own business, I thought that cooking would become a regular thing in our home but to my (husband's) despair, it's happening much less than when I was a teacher. Can we blame it on the hours I have to put in right now to get my business flowing well? Let's do please. I promise new recipes are on the way… soon.
About 4 weeks ago I was blessed (by two of my favourite girls) to attend a workshop, Capture Your Foodie Vision with Brett Nussey. The workshop was hosted by Chef Brett Nussey who runs a short course cooking school from his beautiful home in Houtbay. With this, Orms was there to assist us with our food photography. So not only did we get to cook and style alongside the chef, but we were also guided with our food shots. And then naturally, we enjoyed each of the 4 courses that were prepared.
The starter was a delicious Chicken Noodle Soup. Brett showed us how quick and easy it is to make dumplings. I actually had to ask him to slow down so I could capture each moment of the process. Quail eggs were added to top this meal. I don't think I'll be lying if I tell you I cannot recall enjoying such a flavourful starter before.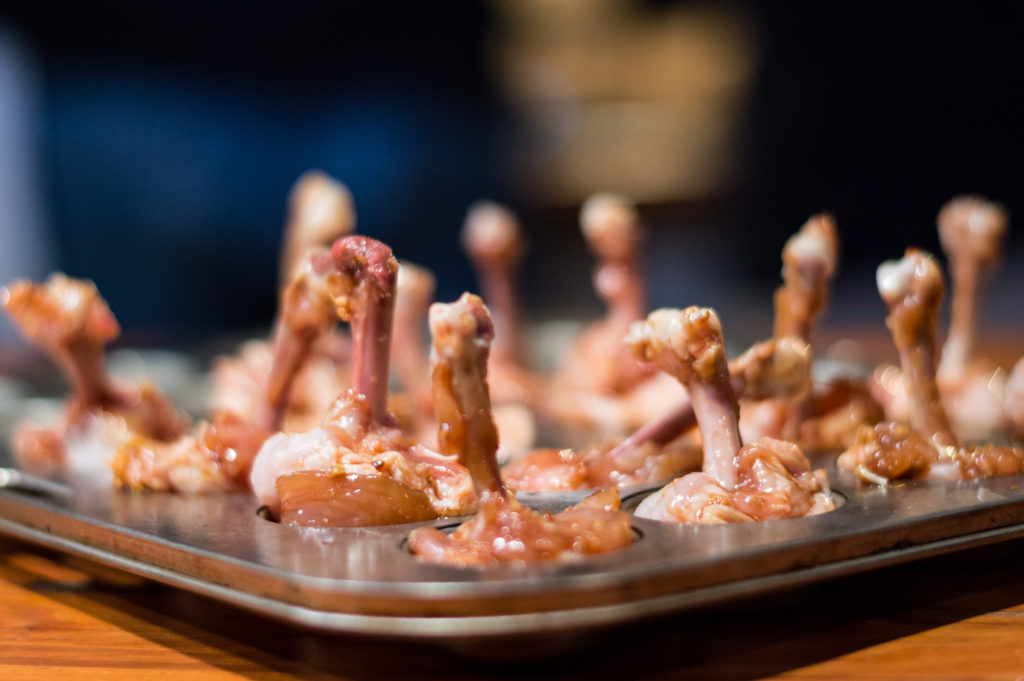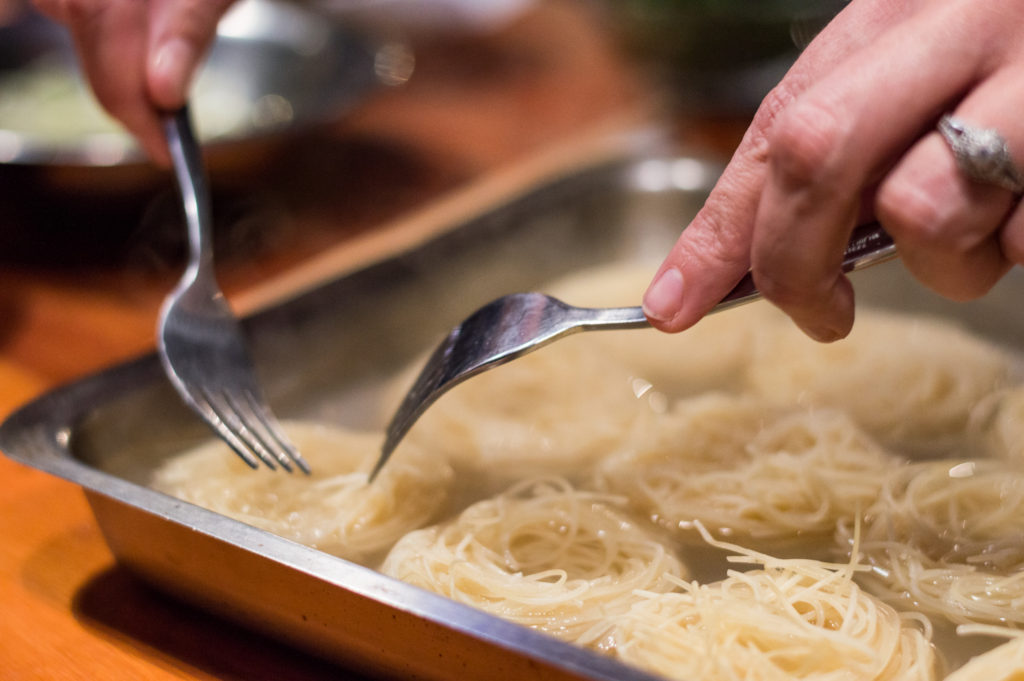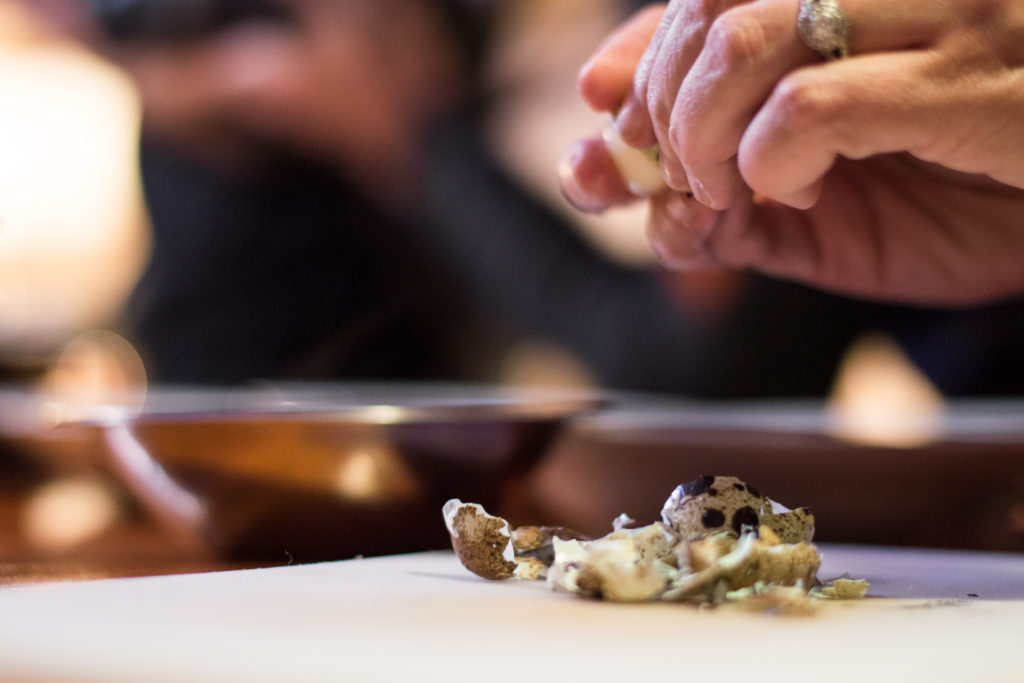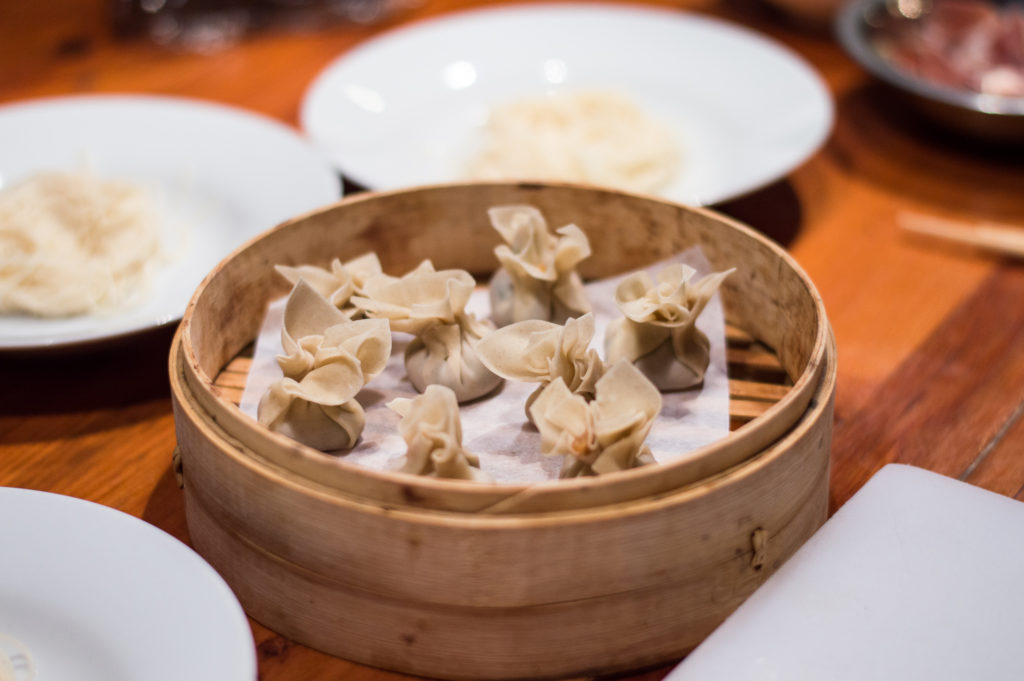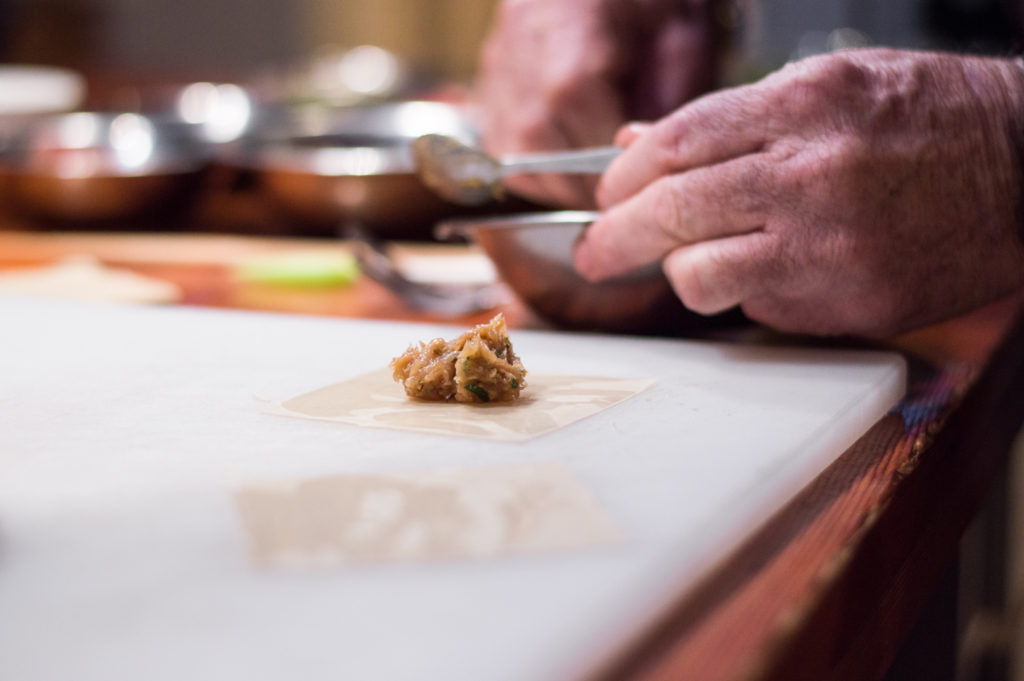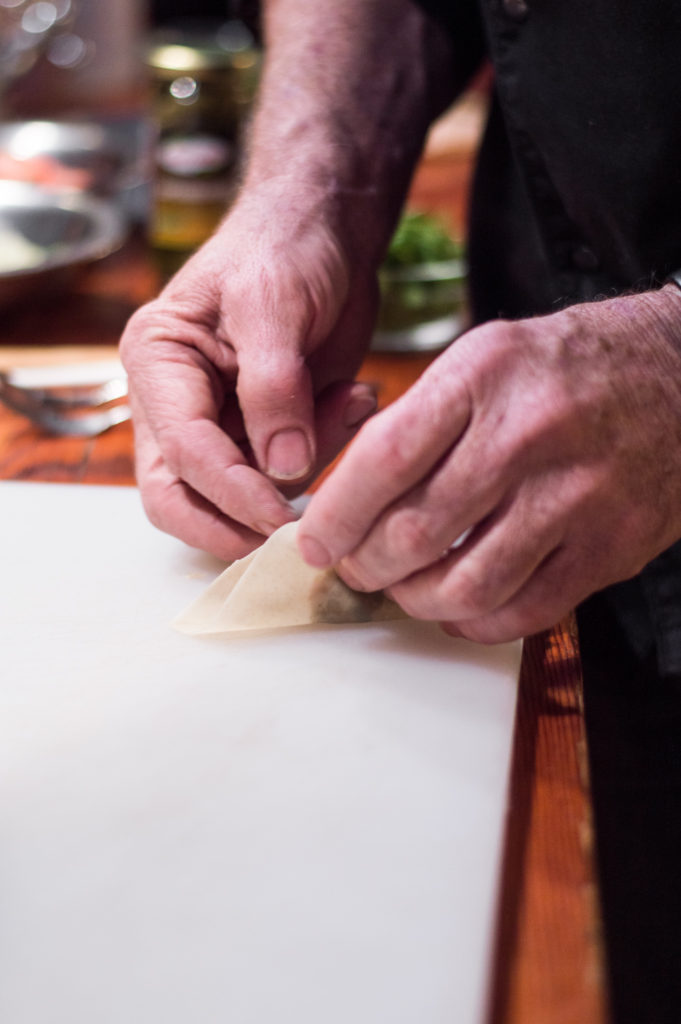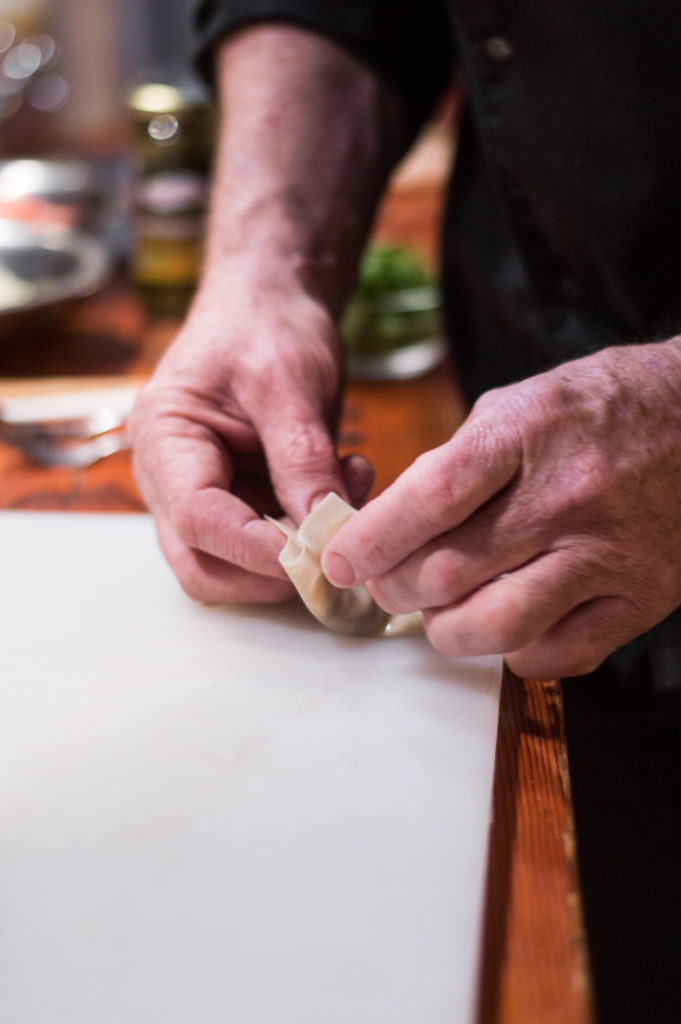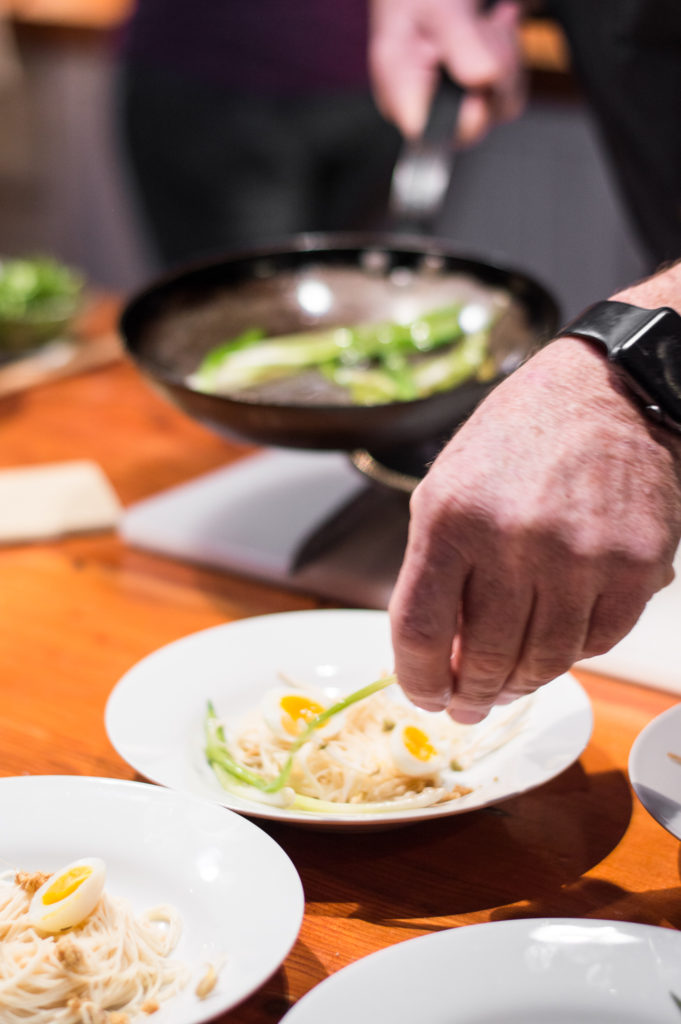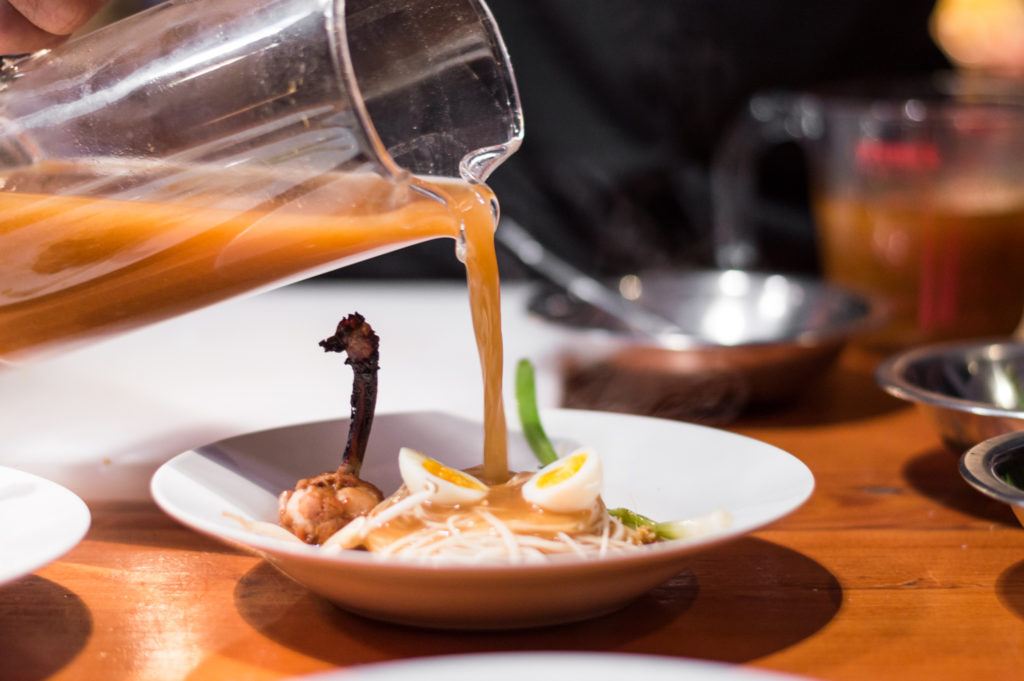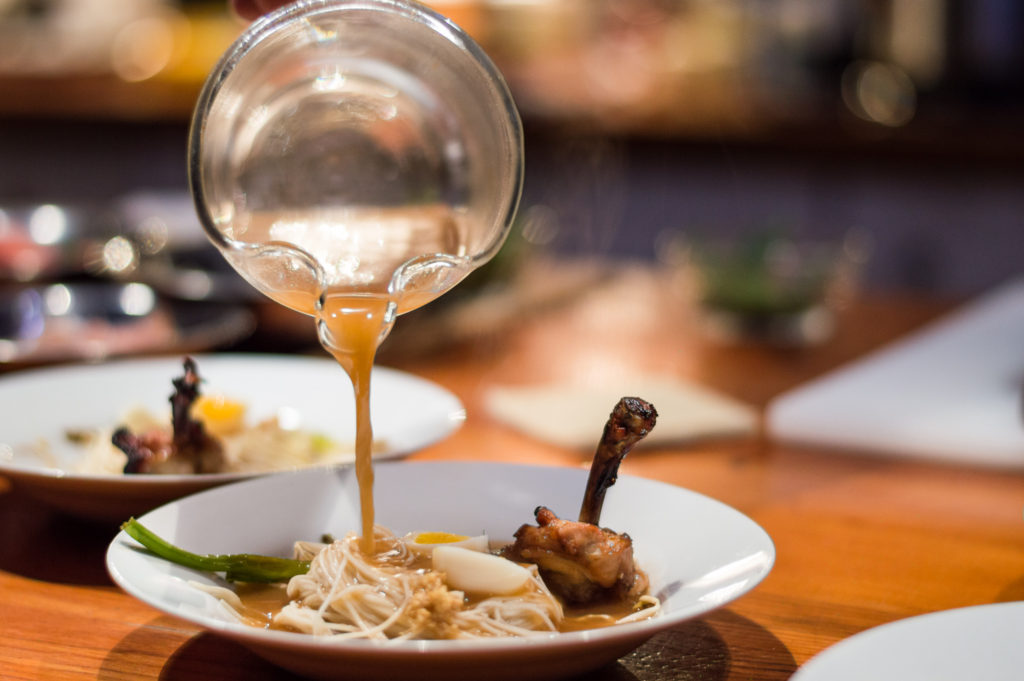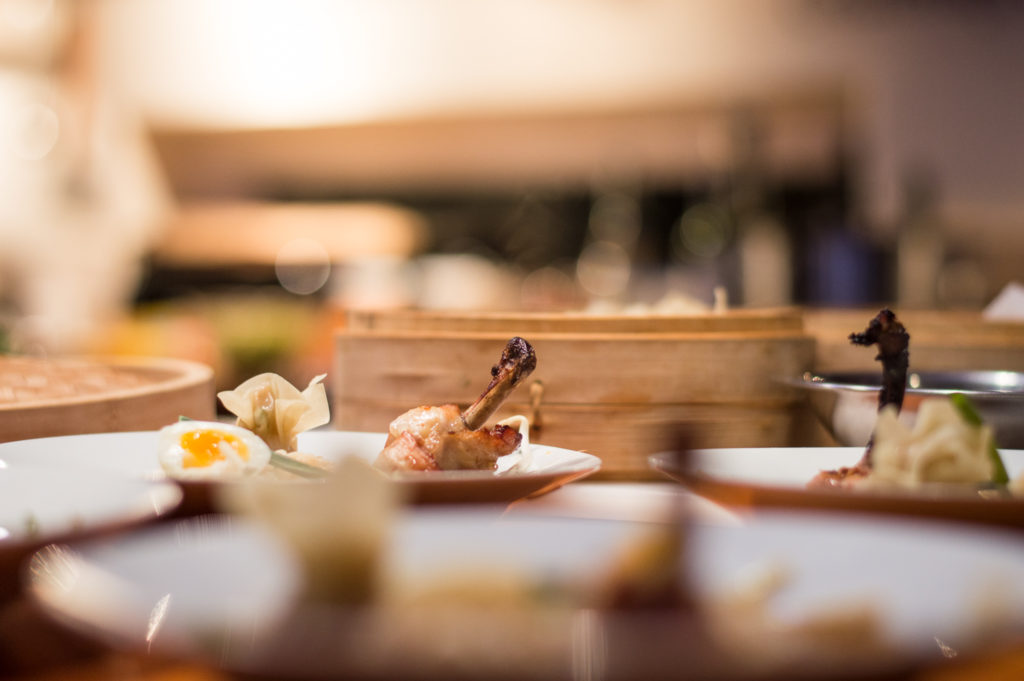 Next up was a delicious salad which I learnt to plate with 2 other students. Each element on the tile complemented one another so well… an organised mess. Even though you may think it looks like things were simply thrown together, the chef was very meticulous about where we had to squeeze our drops of salad dressing and how the asparagus was to be positioned. Such hard work I tell you.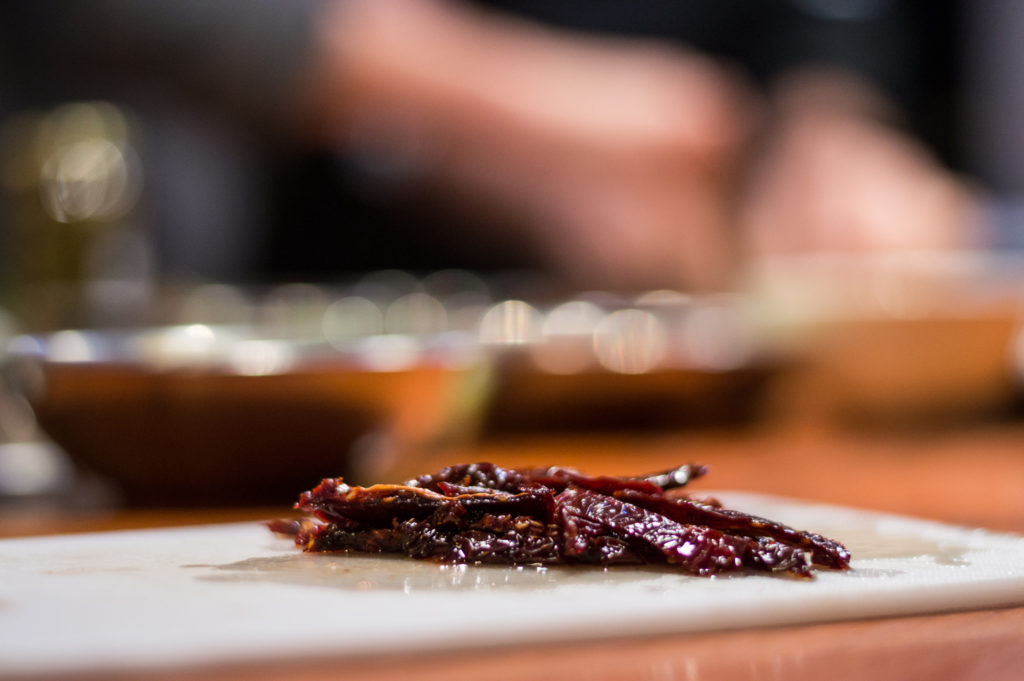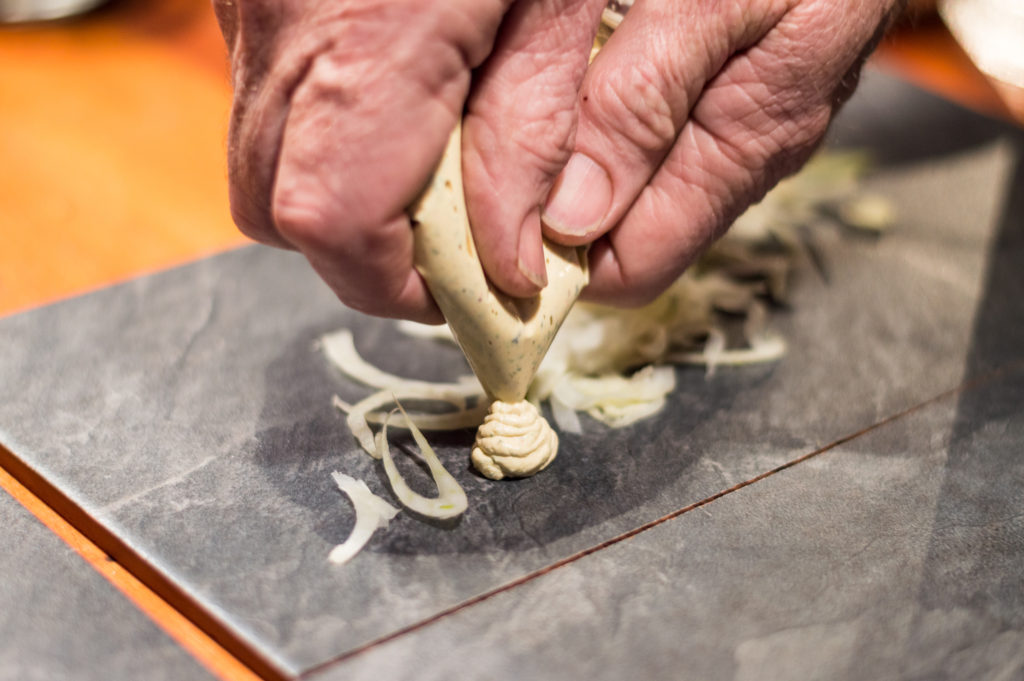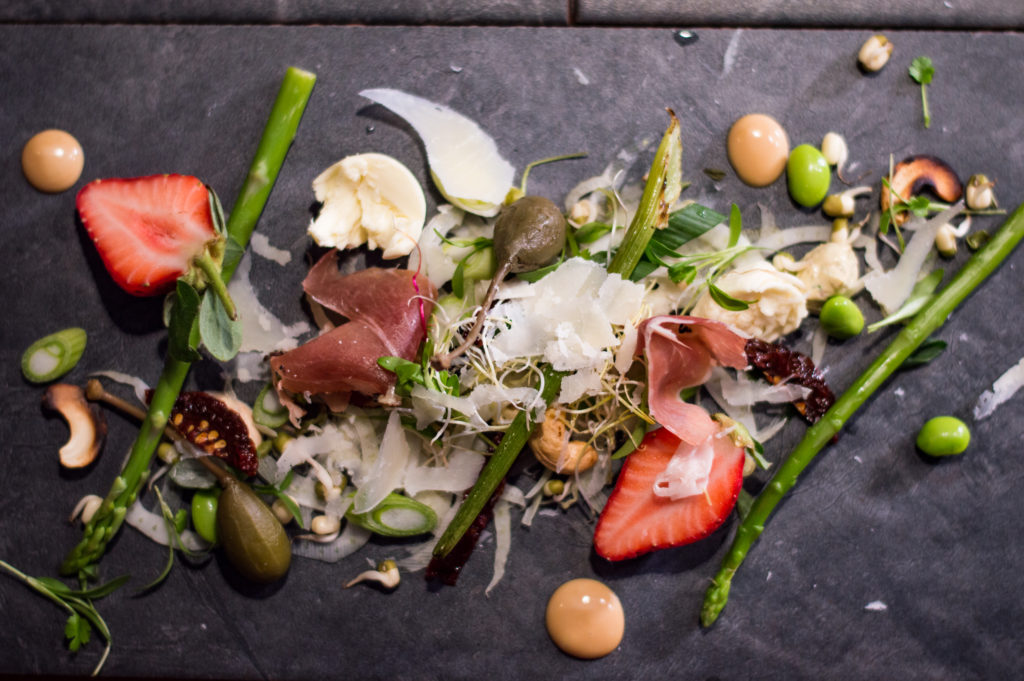 For the main course, we took our cameras outside and played with the evening light as the lamb racks sizzled away on the Weber. Chef only wanted to char the skin of the lamb racks and then he allowed it to cook further in the oven. This meal was such a reflection of my style and food liking from the cauli-mash (because it's so much better than potato mash) to the zoodles (healthy carbs), candied beetroot and purple cauliflower etc. A colourful dish which doesn't just taste good but IS good for you.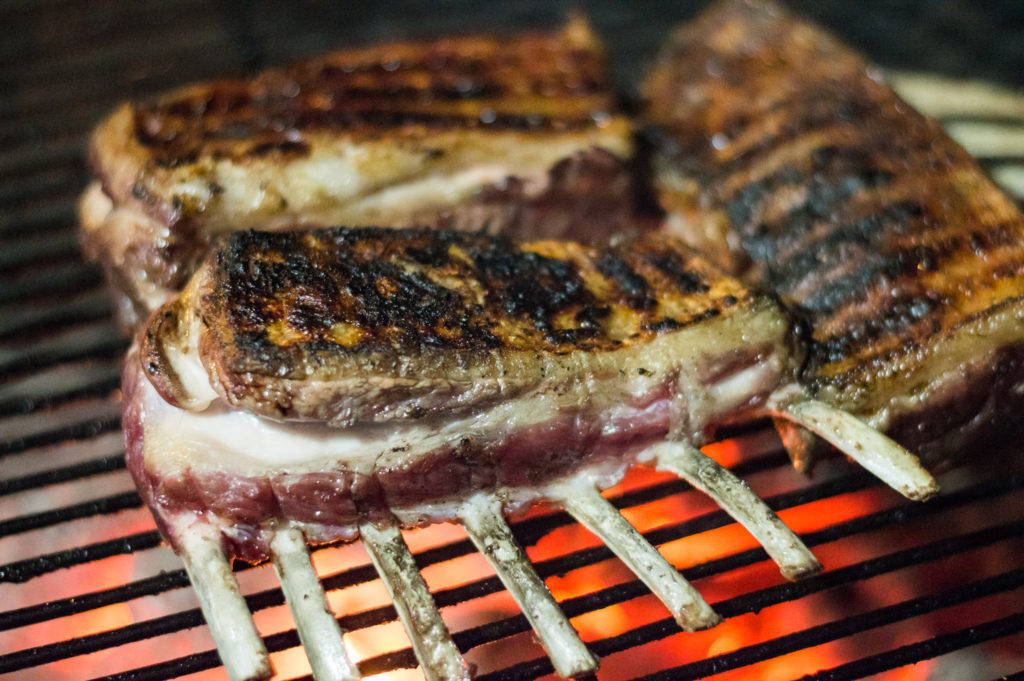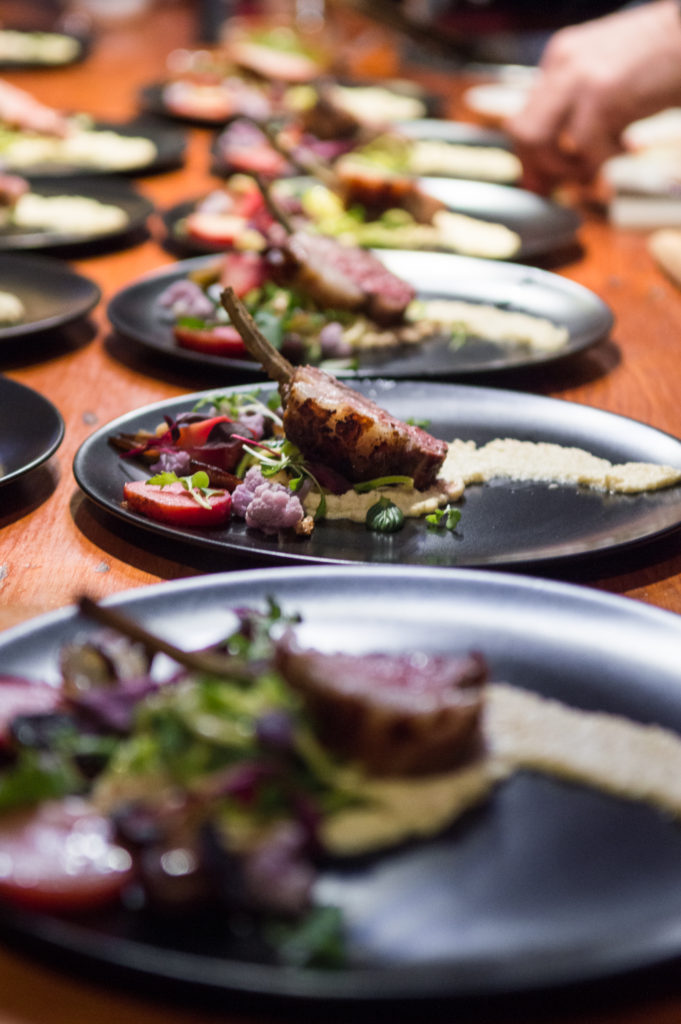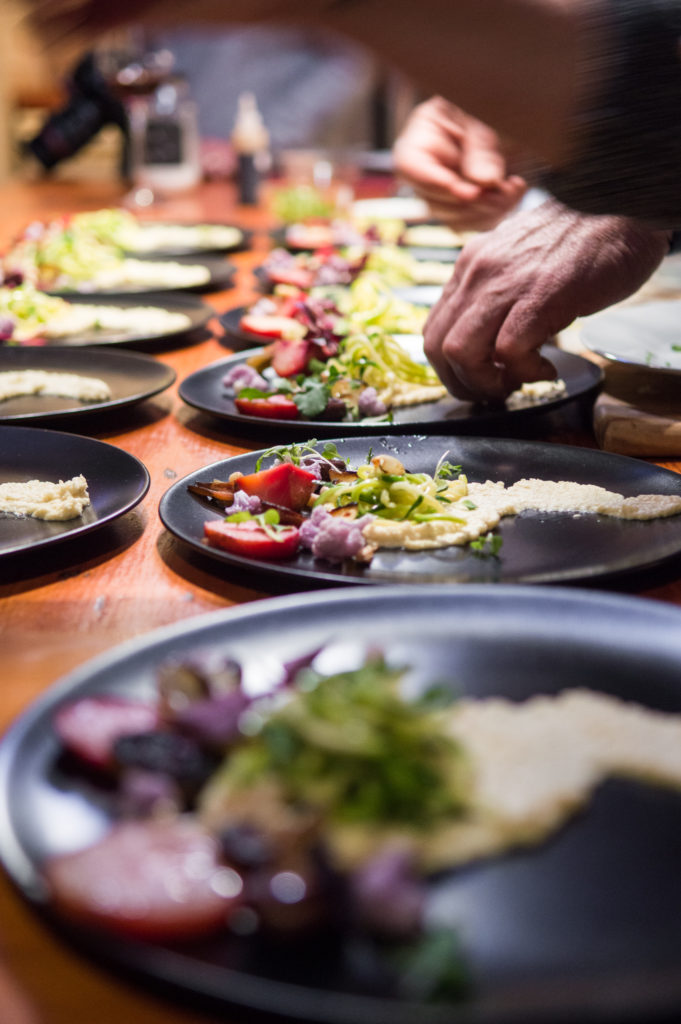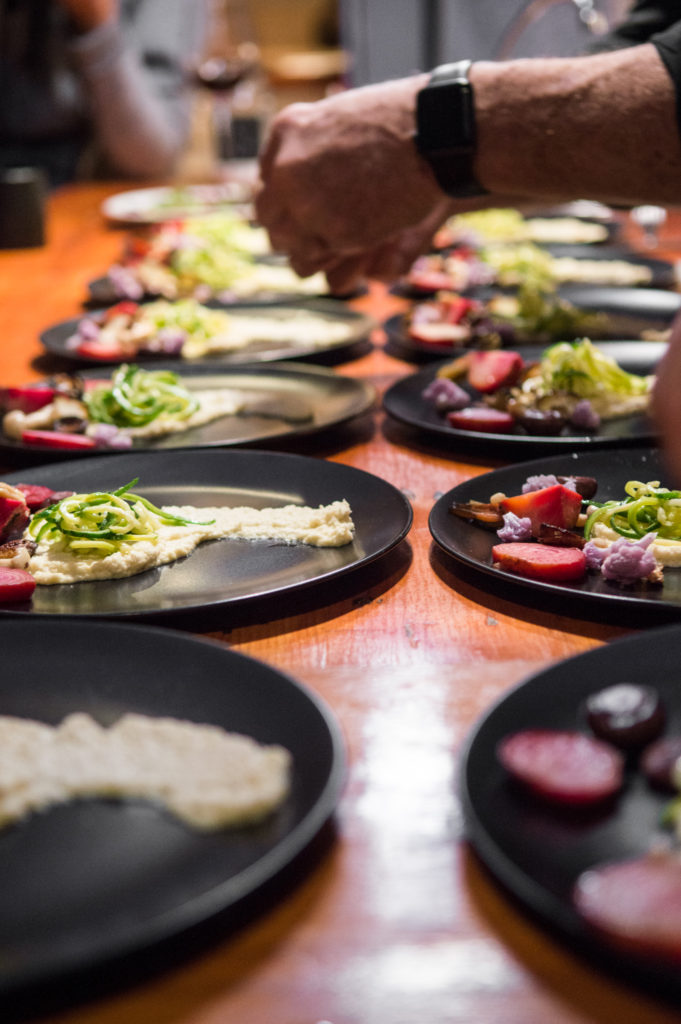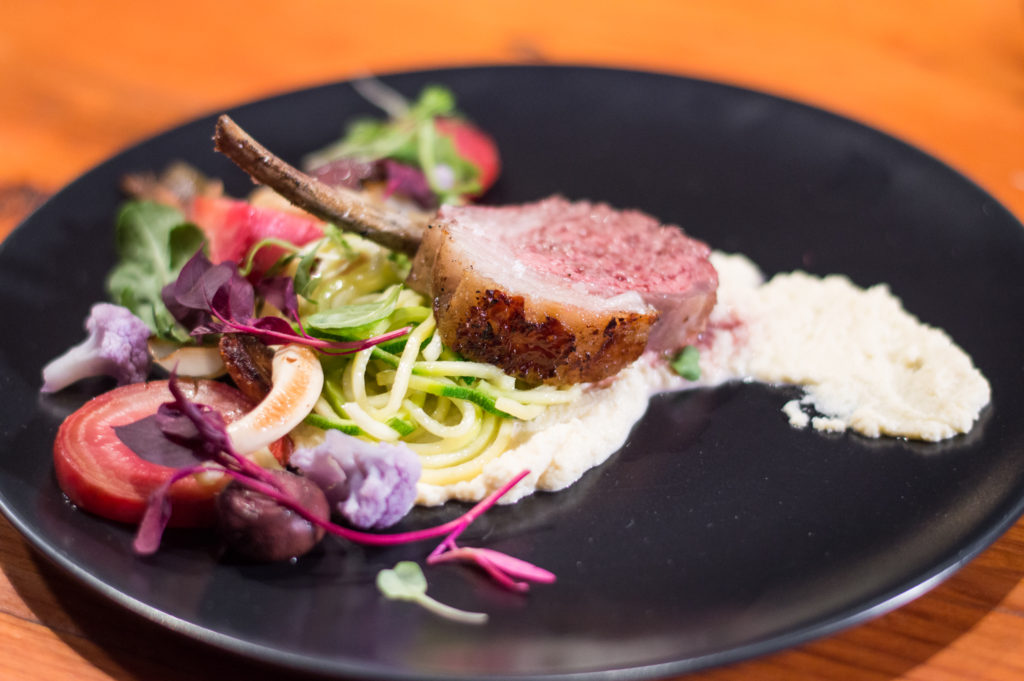 And finally, to complete the evening, a bright dessert. This was by far the easiest dish to make and plate. Cubes of pineapple was caramelised in a large wok, plated and accompanied by plain yogurt, passion fruit and coconut flakes. And then the chef made a sweet dressing which brought the whole plate together. Heaven on a plate!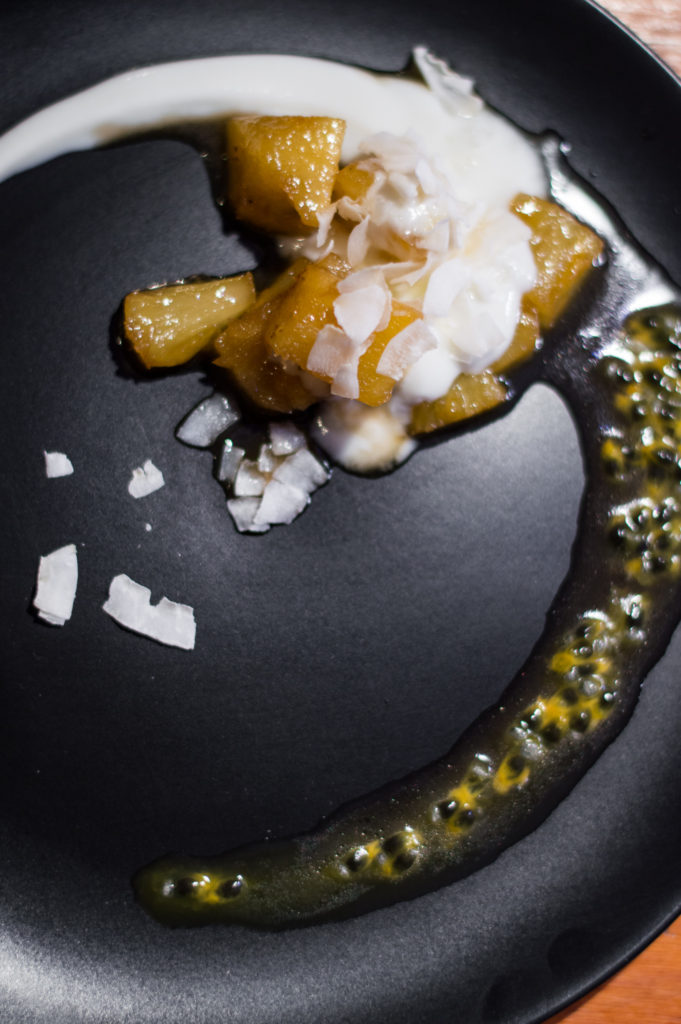 And that's a wrap! The Stir Crazy Cooking School is a must visit. Hopefully my pictures do some justice to that statement. Here's to hoping your weekend is filled with lots of good food and tons of laughter.
(Visited 419 times, 1 visits today)