Yesterday I treated my darling friend to lunch for her birthday. How precious is she? Mia is such a blessing in my life.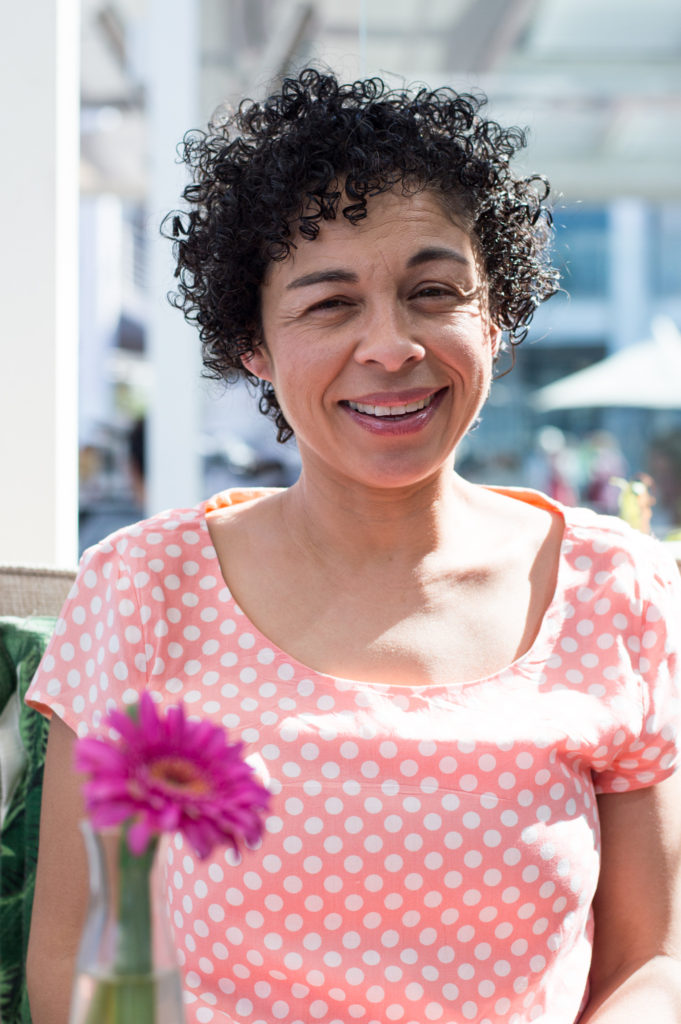 The plan was to have lunch at the farm we visited yesterday morning after an event we attended. We did however have to pre-book that one. You've guessed it… we didn't. But thinking back now, I'm glad we were unaware about the pre-booking procedure because our road journeyed to sunny and windless V&A Waterfront.
As we browsed through the V&A looking for a restaurant that would make us wholly happy, the soft colours and the natural light that shone on Firefish invited us. "I like this one; let's eat there", in the words of Mia.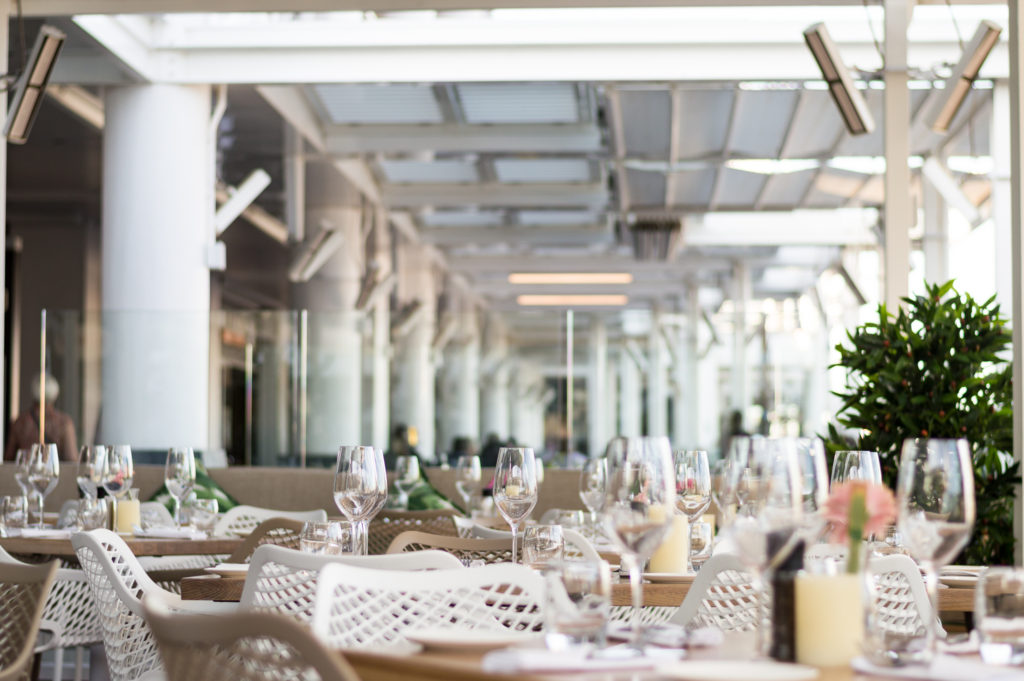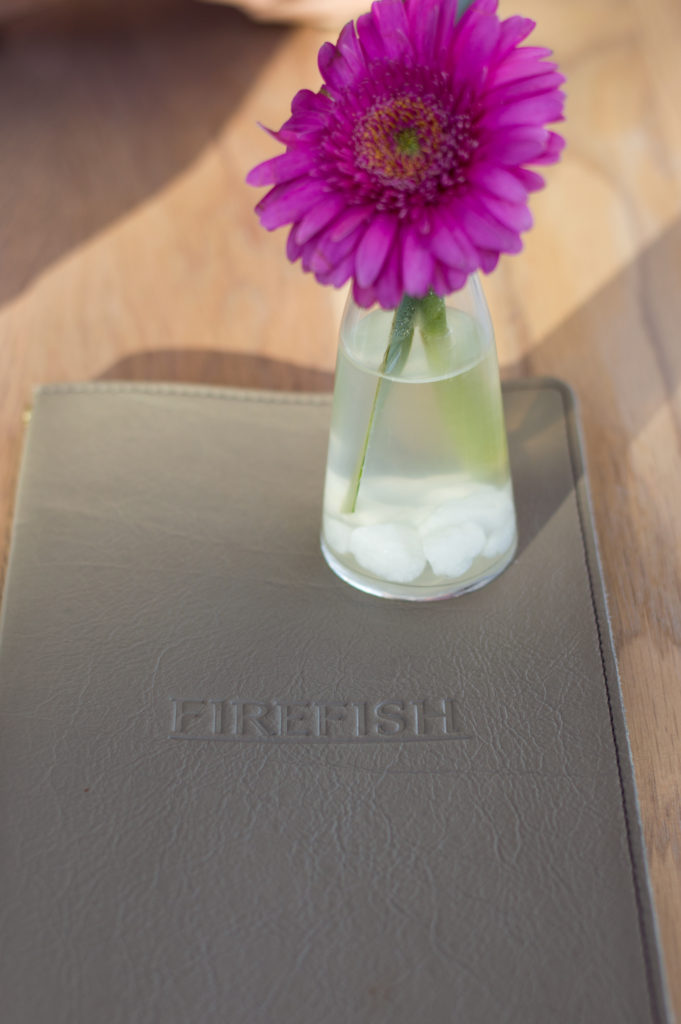 Firefish opened recently at the V&A Waterfront and we all know how I love to try new places. It was definitely a first worth making a second.
We were welcomed to our table with steamed bread and real butter topped with coarse sea salt flakes. #REALBUTTER #YESPLEASE. And then to top that, we asked our waiter to recommend a good non-alcoholic cocktail and he brought just what our tastebuds desired. I can't remember what he called it but it included a mix of coconut milk, fresh kiwi and crushed ice. Promise me you will order this one when you visit? You can thank me later.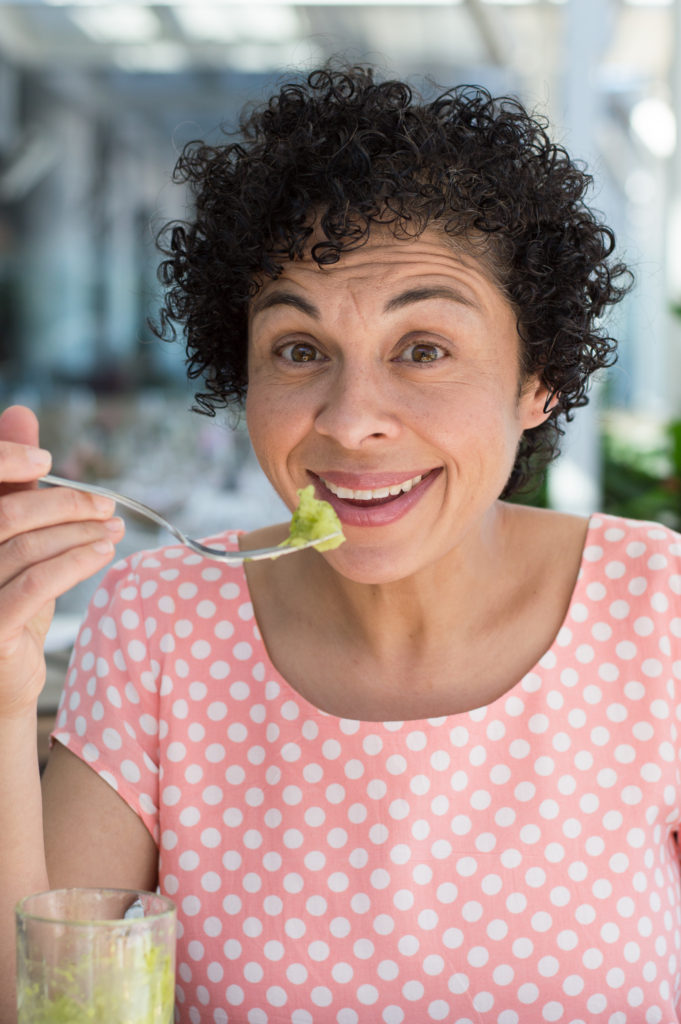 Deciding what to fill my tummy with was a tough one (what's new?). Since I couldn't decide on a main meal, I opted on ordering a few starters. After ordering the Devilled White Bait with Yuzu and lime aioli and the Miso fries as starters, I couldn't get to a third starter. There simply wasn't room. Mia had the Szechuan Crusted Kingklip Fillet main which she loved. Our tastebuds were tickled in just the right way.
Now before we continue, can we take a moment to appreciate the stoneware?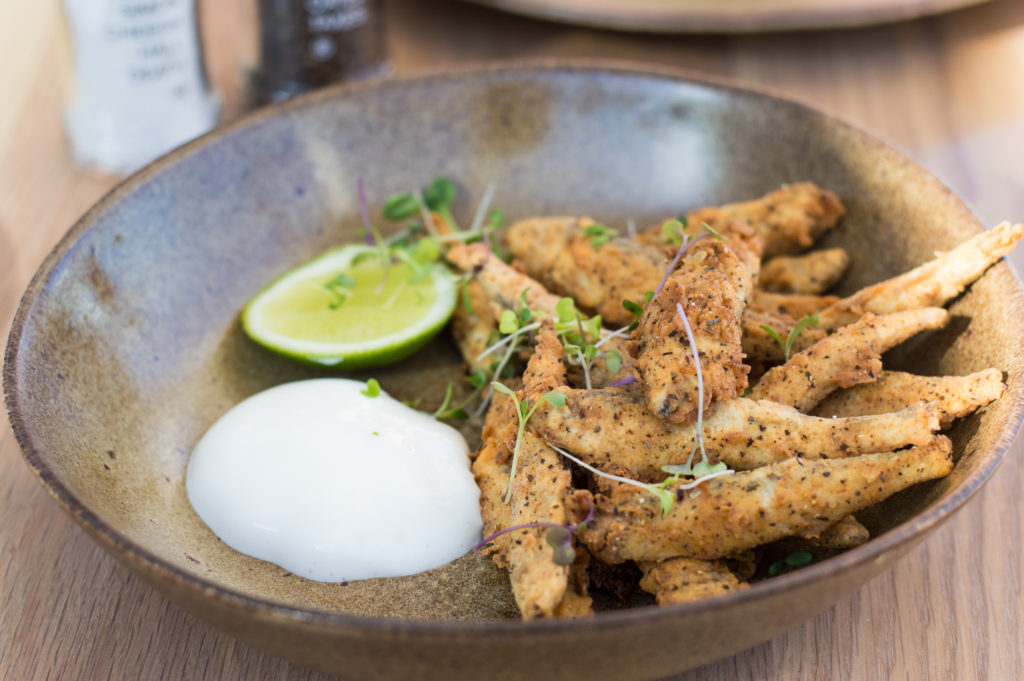 I tried to make space for dessert, but I couldn't. Epic fail. The combination of good food, -communication, -cocktails, sun and sea was more than enough. But in the words of Terminator, "I'll be back". We ended up staying at the restaurant until the sun went down, chatting the day away. A day I'll treasure forever.
Welcome to the V&A Waterfront, Firefish. I'm so glad you're here. Thanks to you, I am still going to do a lot of damage in the future.
(Visited 226 times, 1 visits today)