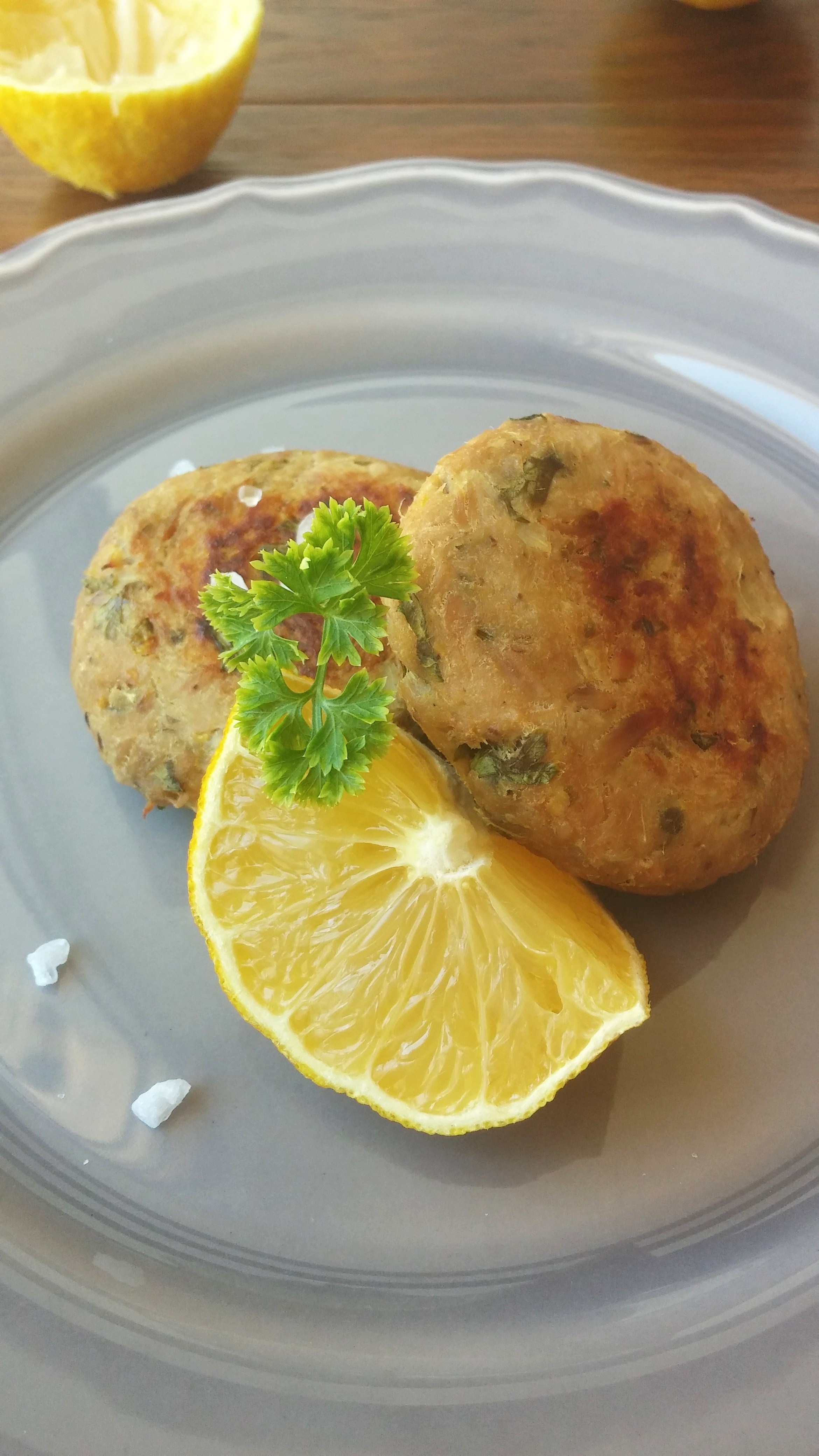 Hello everybody! I'm so happy to share my first recipe for 2015 with you. With it being Summer, I'm all about light, fresh and easy food. And today I'm sharing one of my cute and easy recipes; great for lunch and dinner, paired with a salad or even some crispy fries. In our case, I will be pairing it with some broccoli crisps tonight.
Even though I'm not a mommy yet (and hoping not to be one for a while still :), I am already excited about preparing and packing my children's lunch boxes. Is that weird? To those of you who are mommies, these tuna cakes are winners when it comes to lunch box ideas. Not only are they high in protein but they're also low in carbs! Win right?! In addition, make them ahead of time and freeze them; so much better than store bought.
Normally I fry my fish cakes, but today I felt a need to bake them. And I'm so glad I did! They just look so much cuter when they're baked because 1) no greasy oil and 2) they keep their form.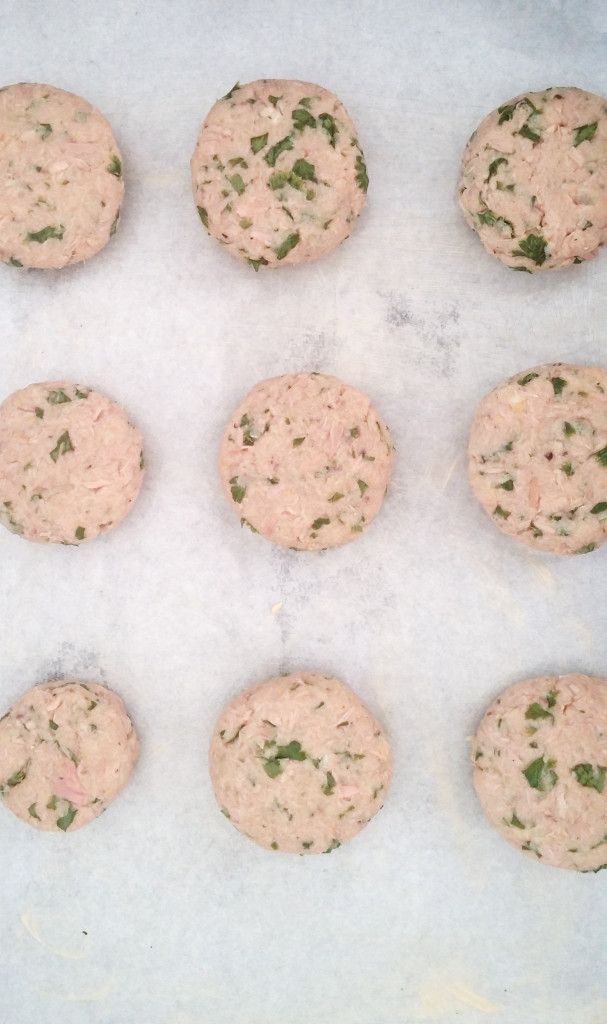 What makes these tuna cakes even more awesome is the fact that all the ingredients get placed in one big bowl and worked through with your hand! The sweet potato and the egg holds everything together so no need for flour, or crumbs or the other carb-y stuff. Then there's the boldness of the  freshly squeezed lemon juice! Oh my goodness! I LOVE these tuna fish cakes.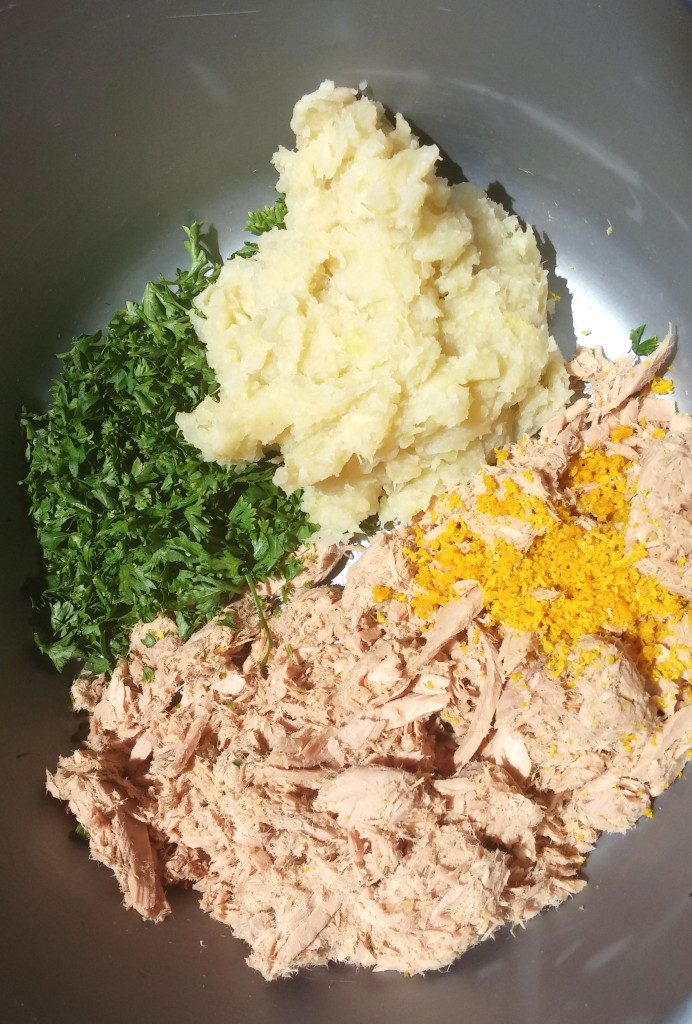 EASY TUNA FISH CAKES
Author:
Prep time:
Cook time:
Total time:
Ingredients
1 sweet potato (200g+), peeled and cubed
2 x 170g tins of tuna in water, drained
8g parsley, finely chopped
1/2 tsp sea salt
1/2 tsp freshly cracked pepper
zest and juice of 1 lemon
1 egg, lightly beaten
butter for greasing
Instructions
Steam the sweet potato cubes until soft. Drain on paper towel once soft.
Mash the sweet potato with a fork in a small bowl.
Place all the ingredients, including the mashed potato, in a large bowl and work through it with your stronger hand.
Grease some greaseproof paper with butter.
Divide the mixture into more or less 9 balls and roll each ball individually between your two hands and flatten them making sure to avoid cracks.
Place each tuna cake on the greaseproof paper and allow it to rest while you preheat the oven to 180C.
Once the oven is hot, bake the cakes for 15 minutes and then carefully flip each cake with a egg lifter and bake for an extra 10 minutes on the other side.
Remove from the oven and enjoy.
(Visited 1,228 times, 1 visits today)