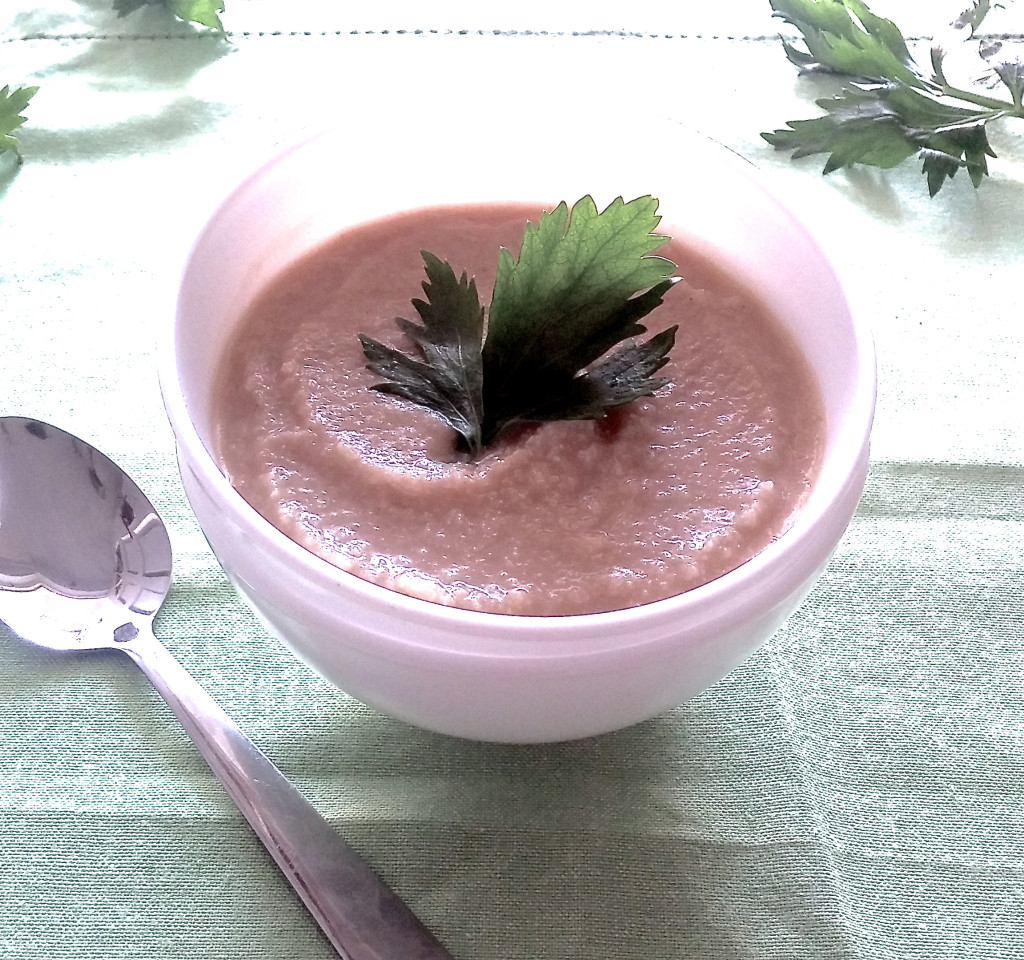 Have you ever craved for something you haven't had before? Weird? Well, for a foodie that surrounds herself with food ALL THE TIME, I don't think it's that weird. And with the extremest of chills in the air, I think it's a fair crave. Cauliflower soup. Never had it before but my brain and my tummy wanted it. So I did it, loved it and now I'm sharing it. 
Before I got to this point I attempted some homemade chicken stock. I told you before I'm not really a fan but I've had a few chicken bones in my freezer for a long period of time and I figured they'd add quite a lovely touch to my cauliflower soup. And. They. Did. Stock is actually so easy to make and of course way healthier than store bought as the sodium content is extremely low. But, more about that recipe later.
All you need for this beautiful white soup is 1 to 1.5 cauliflower heads, a large potato, some roasted brown onion, and of course some liquid stock. I think this is the first time I'm using potato in one of recipes instead of sweet potato and the reason for that is simply because my brain craved the carby-ness that the potato adds to this soup so that I do not need to use cream or any other thickener. However, I know many of you prefer a low-carb lifestyle and therefore you can happily replace the potato with a white sweet potato. All these ingredients went into my slow cooker for four hours on high (or 8 on low) and then once cool enough, I pureed it in my food processor.
Season to taste, garnish with some fresh parsley and voila!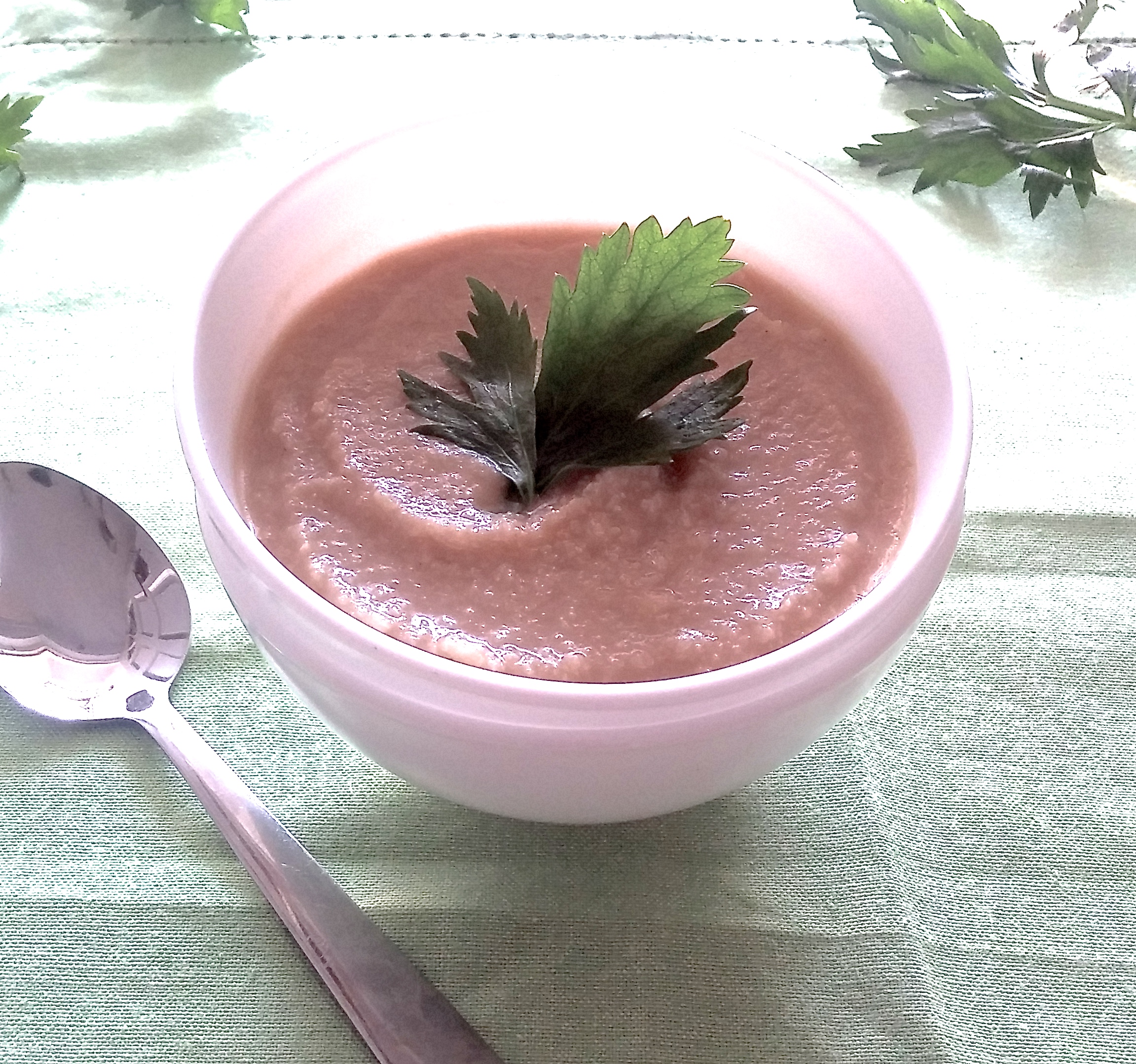 CAULIFLOWER SOUP
Author: 
Prep time: 
Cook time: 
Total time: 
Ingredients
1 large brown onion, peeled and sliced
Olive oil or coconut oil to drizzle
1 to 1.5 cauliflower heads, rinsed, cored and broken into florets
*1 large potato, peeled and chopped into chunks
3 cups liquid chicken stock
2-3 tsp dried garlic flakes
salt to taste
Fresh parsley for garnishing.
Instructions
Preheat the oven to 200C.
Add the sliced onions to an oven dish, sprinkle with oil and bake for 10 minutes or until golden.
In the meantime, add all the other ingredients except the salt to the slow cooker.
Once the onions are done, add it and cook on high for 4 hours.
Once the soup is cool enough, place it in a blender or food processor and puree until desired consistency.
Season with salt (amount dependent on the stock you used).
Garnish with some fresh parsley and enjoy.
Notes
* If you live on a strict low-carb diet, feel free to exchange the potato for a white sweet potato.
(Visited 139 times, 1 visits today)