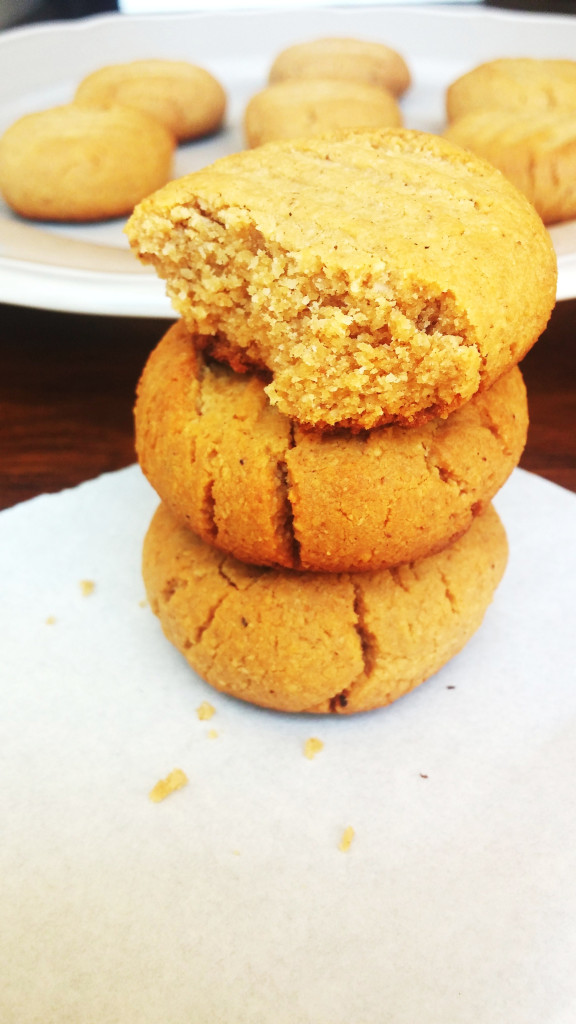 I finally made time for my week long craving: Cashew Nut Butter Cookies. And they're just in time for the children's lunch boxes, right? My cousin's 2 year old baby girl visited us this weekend (she just turned 2 on Friday). Brendan and I have her over often and I love having her try some of my healthy recipes as I believe at this age they eat what you give them and if you give them good they'll eat good. So, when I made these cookies this morning I gave her half and carried on with my own thing. A minute or two later she came back without a word and held out her hand for more. So, I gave her the 2nd half and very soon after that she came back for a third time. 🙂 BIG SMILE on my face. These cookies really satisfied my craving. They are crispy on the outside and soft and chewy on the inside – the perfect cookie texture. In addition, they are low in carbs and budget friendly! Win-win right?
The best part about this recipe is that all five ingredients are thrown in the same bowl and mixed together until the cookie dough comes together.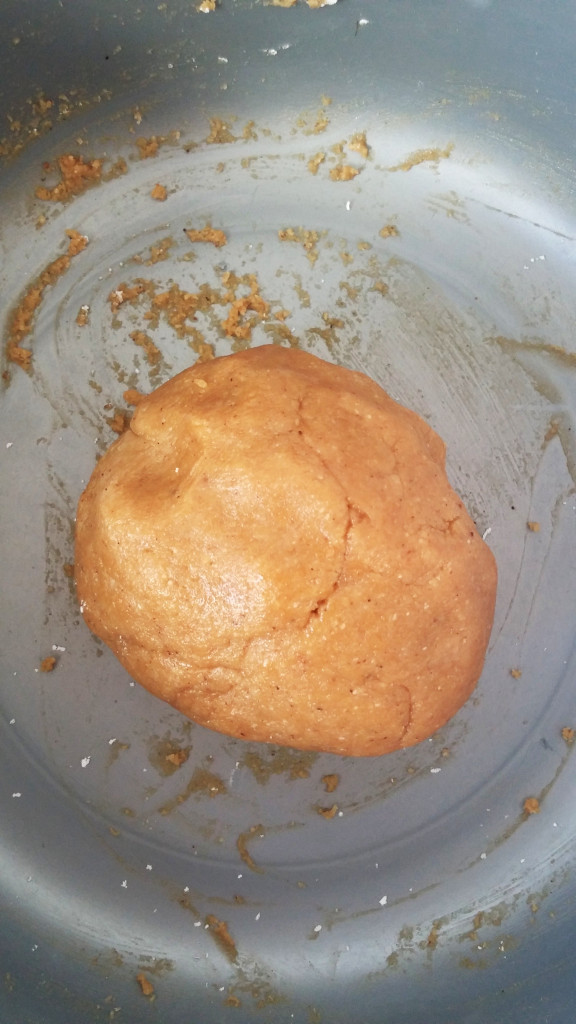 Once the cookie dough comes together, the dough gets divided into 9 equal pieces and with tapioca-floured hands, rolled into balls and placed on a cookie sheet greased with butter. Then, with the back of a fork, I gently pressed the balls into cookie size. Don't they look cute with their fork stamp?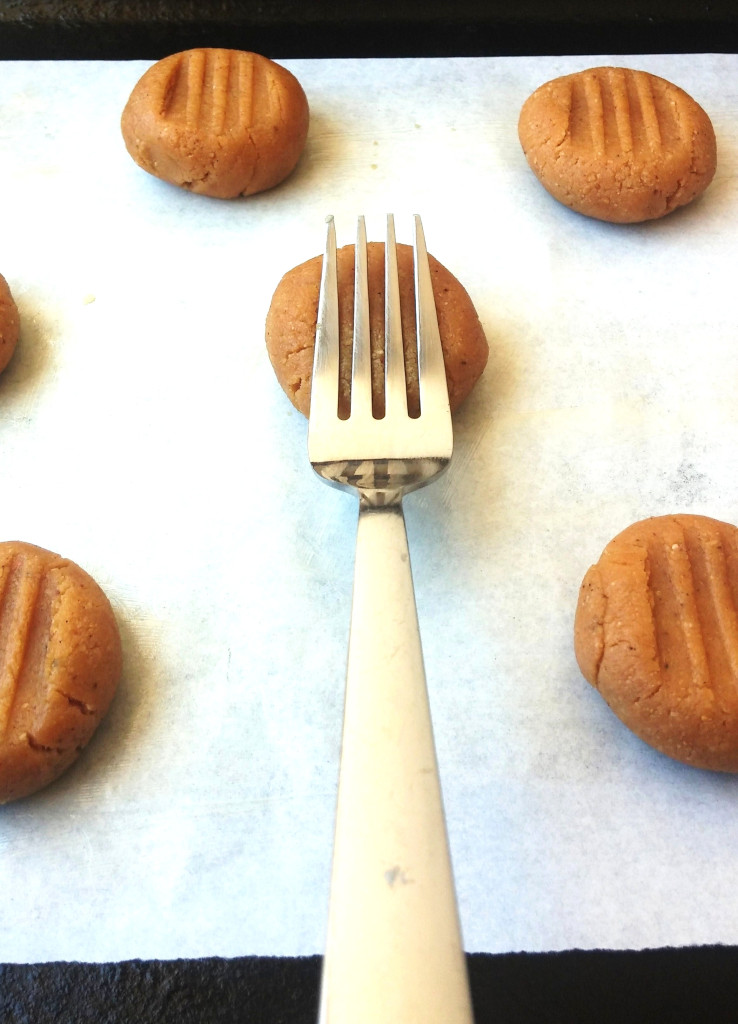 These cookie dough balls bake at 180C for 10 minutes until slightly brown and then left to cool to harden on the outside with a soft chewy inside. I have to make another batch. Mine disappeared!
CASHEW NUT BUTTER COOKIES
Author:
Cook time:
Total time:
Ingredients
2.5 tbsp cashew nut butter
50g butter, room temperature
1.5 tbsp raw honey
6 tbsp coconut flour
2 tbsp tapioca flour
Instructions
Preheat the oven to 180C.
Place all the ingredients in a large mixing bowl and mix together on medium speed until the dough comes together. If the mixer doesn't bring it all together, use a spatula to form a dough ball.
With tapioca-floured hands, break the dough into 9 even sized balls.
Roll each ball and place it on a cookie sheet greased with butter.
Gently press each ball down with the back of a fork.
Place in the oven and bake for 10 minutes.
Turn off the oven and leave the oven door open for complete cooling. It will still be soft to touch but as it cools down it will harden on the outside with a soft chewy inside – perfect cookie texture.
(Visited 176 times, 1 visits today)