Now before you question the title of this post, give this review a read. I am the first to admit that even though I questioned my husband's choice of restaurant yesterday, I chose to compromise because I was too lazy to cook a good Sunday lunch. As soon as we were escorted to our table at the restaurant I high-fived Brendan because Cattle Baron PINELANDS knocked the socks off my feet from the moment we arrived.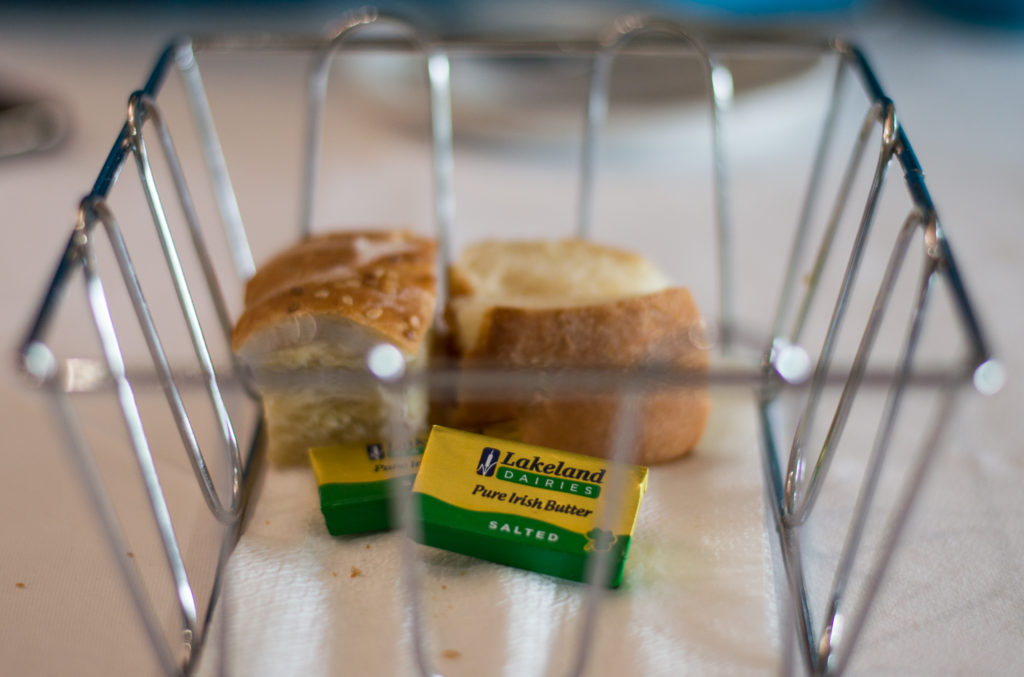 There are so many reasons as to why I felt this restaurant needs a proper blog review and not just a quick Instagram review, so let me start at the beginning with my thoughts towards Cattle Baron in general. In August this year, Cattle Baron will be celebrating it's 30th birthday. My mom was just about to give birth to me when Mr Ronnie Dick opened the first Cattle Baron in Bellville in 1987. The reason I feel the need to hint at my age is because while growing up, Cattle Baron was a favourite of my parents. It is therefore safe to say I had my fair share of Cattle Baron. But as the years went by, I felt the standard dropping at various Cattle Barons and due to this I lost interest. I can't recall the last time I visited a Cattle Baron until Brendan raised the idea yesterday. We actually didn't know about the Cattle Baron in Pinelands so I was happy to give them a chance since it was only a 5 minute drive from our home.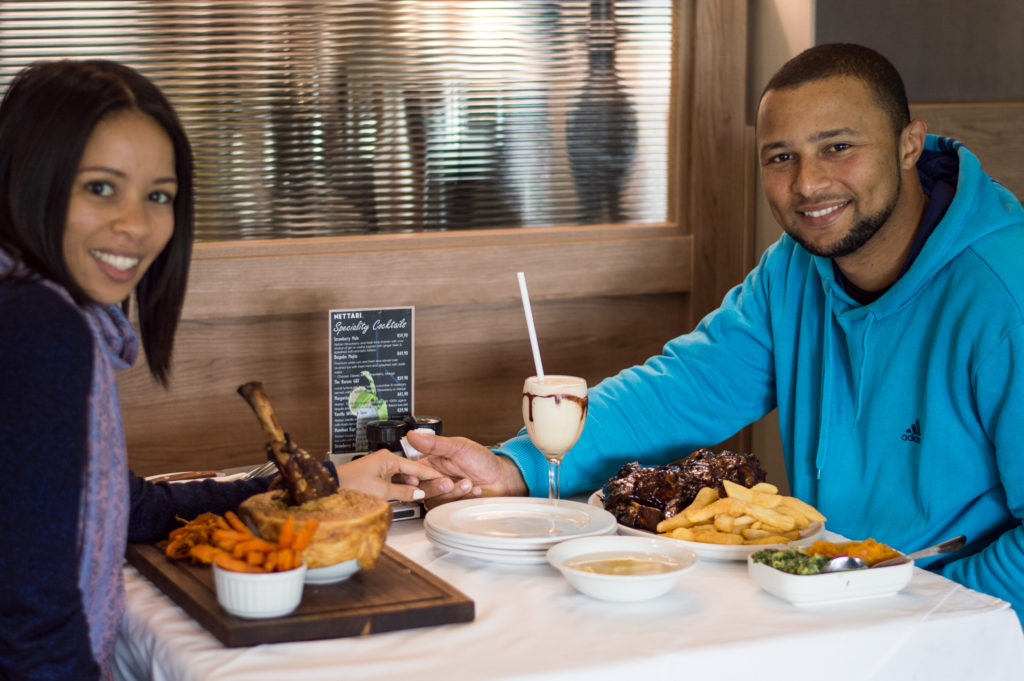 Arriving at the Cattle Baron, we were greeted very enthusiastically. The cleanliness of the restaurant accompanied by its elegant decor captivated me as soon as we put our foot through the front door. I should probably mention that this Cattle Baron only opened recently, December 2016 if I remember correctly, but I have nothing but good feelings about their future. As long as they keep going with the real butter that goes with their welcome breads, they get a yes from me.
Sundays offer a buffet lunch at Cattle Baron. Though I'm not a buffet lover, the variety of foods on offer looked very good. I opted for the Chef's special which was a Lamb Shank Pot Pie served with sweet potato fries and crisps as well as butternut fritters in a caramel sauce. Brendan ordered the 1kg Beef Ribs (both of us finished the left over food today) accompanied by Cattle Baron's signature hot vegetables plate as well as thick cut fries. Both my lamb shank and his beef ribs were fall-of-the-bone soft and no-need-for-a-drink juicy. When you try to take breaks from meat during the week and you end up with a Sunday meat meal that is this good, I'd sacrifice more meat days for rewards like this.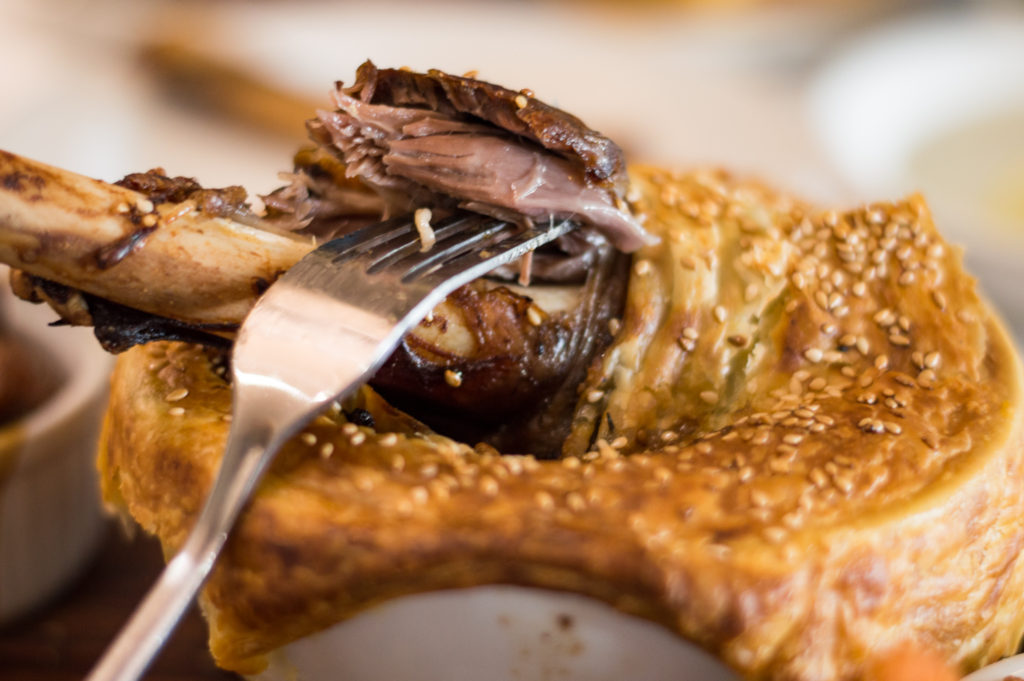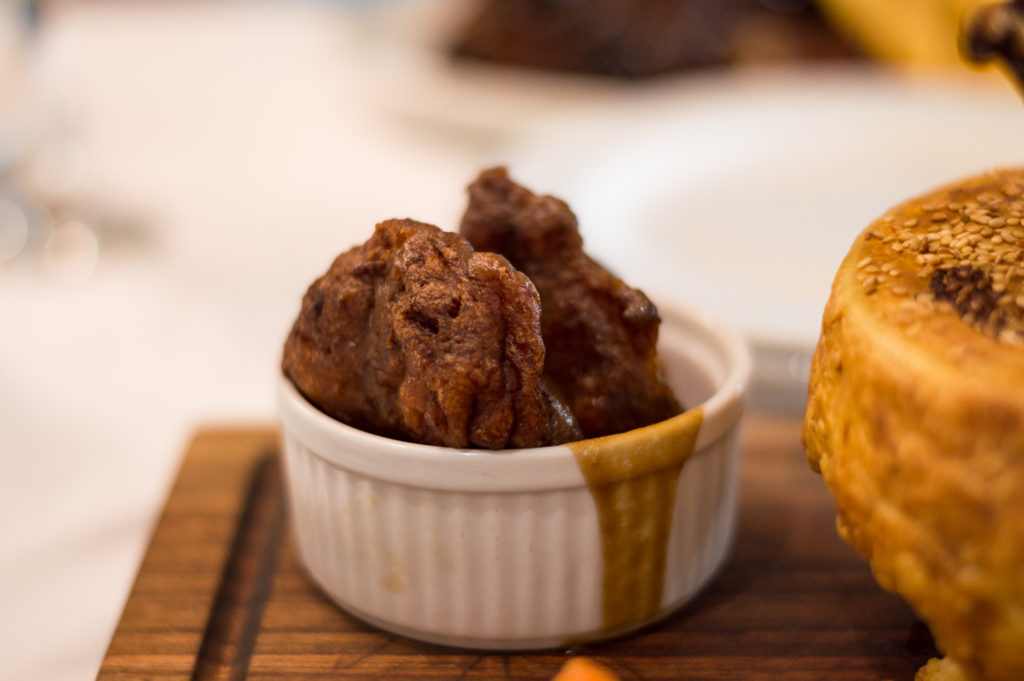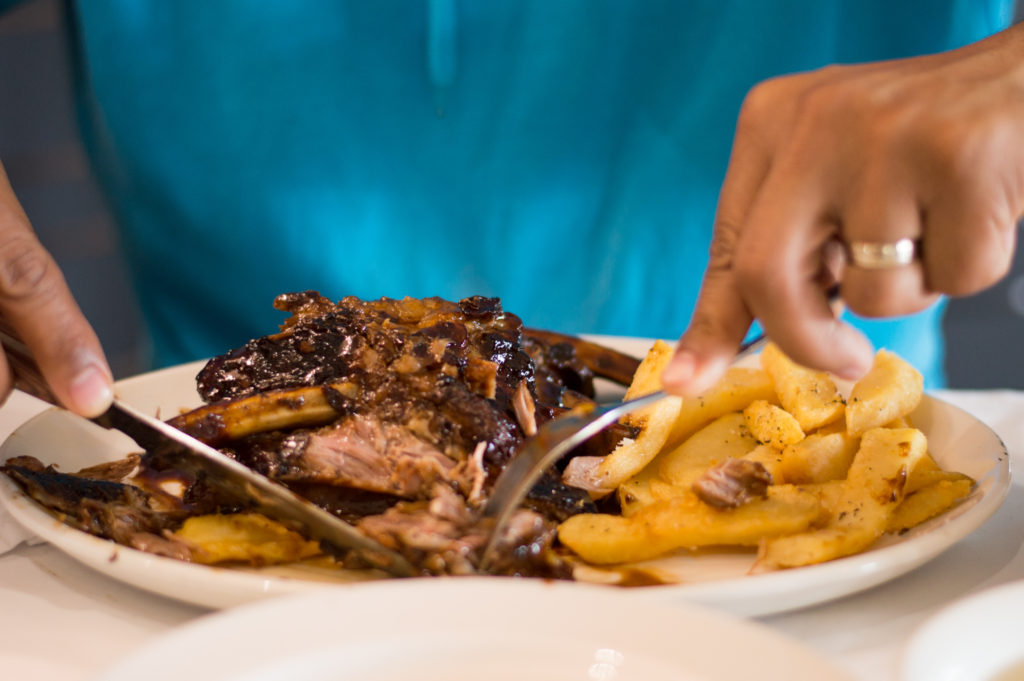 We eventually asked our waiter to call the chef on duty because we wanted to give him our praise directly. And what a lovely guy! He stood chatting to us while his passion filled the room. He spoke about how he loves to keep things real in the kitchen and how he believes in slow cooking, without the use of stock blocks, preservatives and unnecessary additives… music to my ears!
Even though we didn't really have space for dessert, we chose to share the Chocolate Fondant as it came highly recommended by our waiter.  I am not sorry we did because every bite of this fondant was dark, rich and moist… the perfect ending to a beautiful love story at Cattle Baron Pinelands.
I believe consistency is key. On our way out we stopped to chat to the owners because we wanted them to know how we loved our visit and how we'd love for them to continue in this way. The owner echoed our thoughts and believes too that consistency is key. Let's give praise where praise is due and in so doing uplift one other to always strive for the better.
How do you feel about Cattle Baron? Have you been to the one in Pinelands? I'd love to hear your thoughts.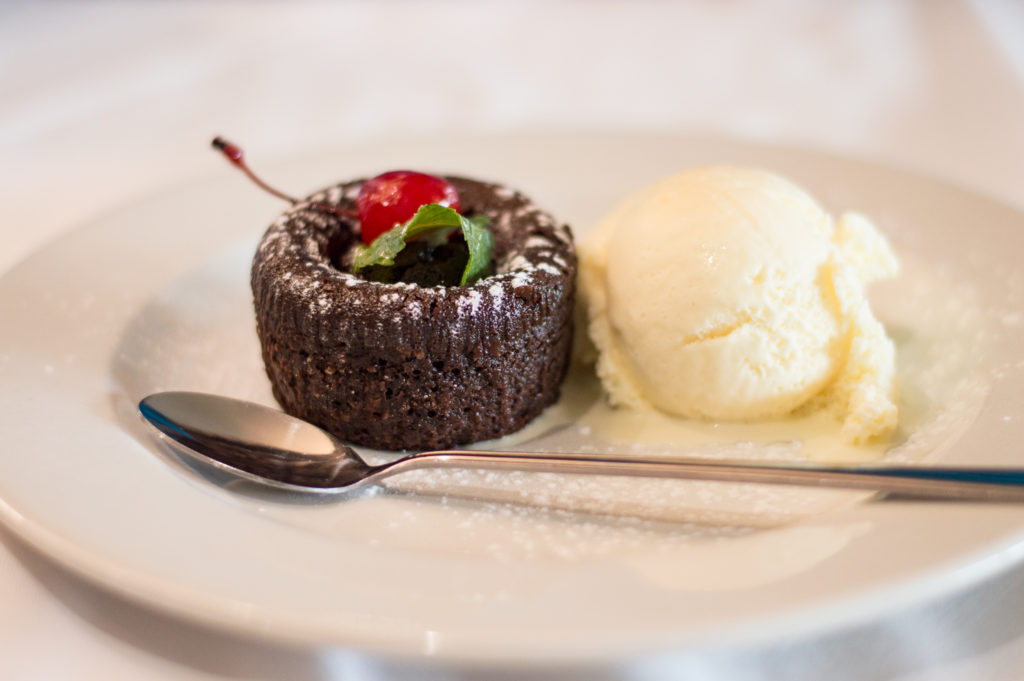 (Visited 1,391 times, 1 visits today)