Mom blessed me with a very big butternut; definitely the biggest butternut that has ever entered our home. The plan was to make a big pot of soup, but even though Autumn is on our doorstep, the Summer days have definitely not left us yet. So I went for fresh, light and easy and achieved that in these  beautiful latkes with their rich history. Those of us who know Jewish people, will know that latkes are traditionally eaten during the Hanukkah festival. Originally these latkes are made with potato, and therefore also known as potato pancakes.
I kept it gluten-free and lower in carbohydrates by making these with grated butternut and onion, eggs, salt and a hint of nutmeg. And that's it! Easy does it. All that needs to be done then is for you to make the batter into round pancakes in your palm and fry them in hot oil over medium heat.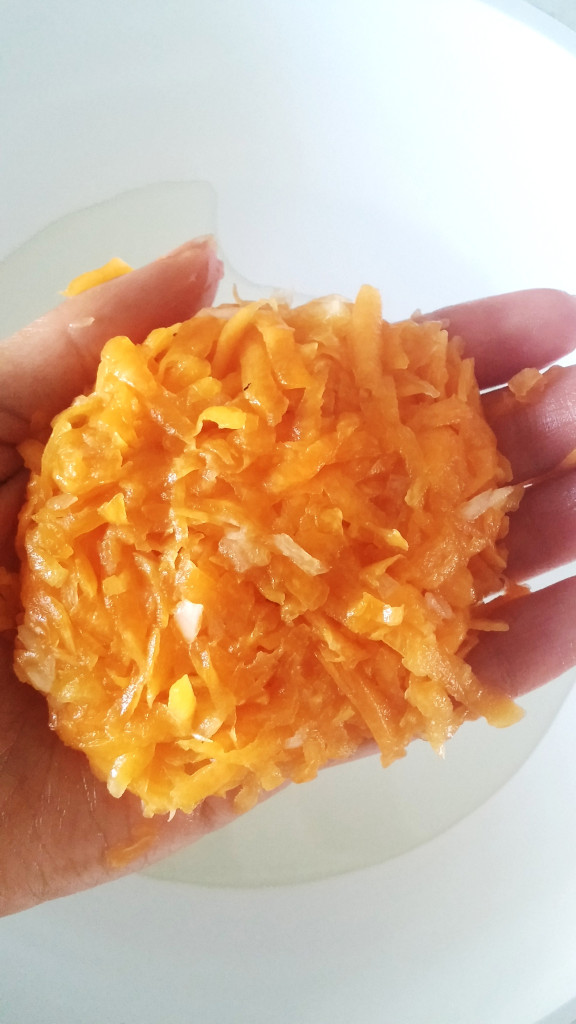 These latkes need to fry about 5-6 minutes on each side until golden brown, crispy around the ends and cooked through. They go well with so many different toppings. We had them with applesauce and blue cheese last week for Meatless Monday and this evening we enjoyed it topped with guacamole, feta cheese and fresh rocket. But for a not-so-meatless day, I imagine them with crispy bacon pieces! I'd love to hear your combinations.
P.S. Did you notice we had them last week Monday and this week Monday? That's how I rate yummy!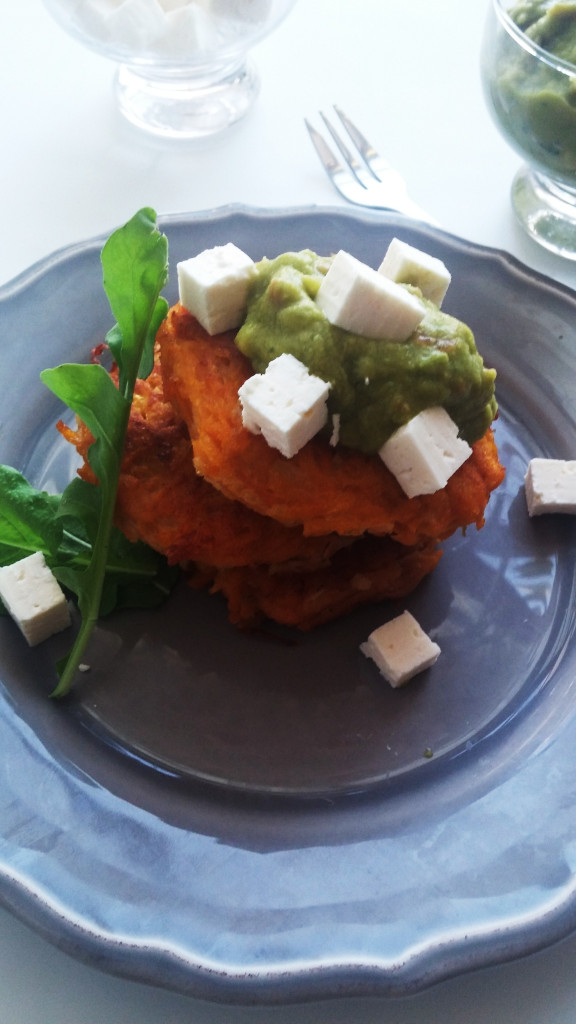 BUTTERNUT LATKES WITH SWEET APPLES AND BLUE CHEESE
Author:
Cook time:
Total time:
Ingredients
1kg butternut, peeled and grated (for me this was half a large butternut)
1 large onion, peeled and grated
1 tsp sea salt
1/2 tsp nutmeg
3 eggs, gently whisked
coconut oil (or any healthy oil) for frying
Instructions
Mix all the ingredients together well, adding the eggs at the end.
Form latkes by placing some of the batter in the palm of your hand and form flat round pancakes.
Heat oil in a large pan on medium heat.
As soon as the oil is warm enough, gently add 3 or 4 pancakes to the pan.
Fry for 5-6 minutes on each side until golden brown and crisp around the edges.
Remove from the pan and place on paper towel.
Repeat the process until all the batter has been used.
Serve with endless toppings such as apple sauce, guacamole, sour cream and feta cheese or as a side dish.
(Visited 55 times, 1 visits today)