"You won't like Bangkok", "Bangkok stinks", "Bangkok's too busy"…
Oh how wrong they were. I LOVED Bangkok. I loved it so much, I can actually see myself living there. Yes, it's busy, but it's an organised busy, I'd say. And their train systems (for one) help to organise the busyness. Compared to the train system in South Africa, Bangkok's is amazing! Always on time, always clean, cheap and super convenient. I wouldn't need a car! And that is already a good enough reason for me to move. 
If you've seen my first 2 posts regarding our trip, you've seen that we stayed in big hotels. For Bangkok, the goal was to be walking distance from the Lumpini Park and for this reason Brendan and I chose to stay at the cutest boutique hotel in Silom, Park Saladaeng. There were literally 8 rooms at this hotel but due to this, personal service was at it's best. I would definitely stay there again.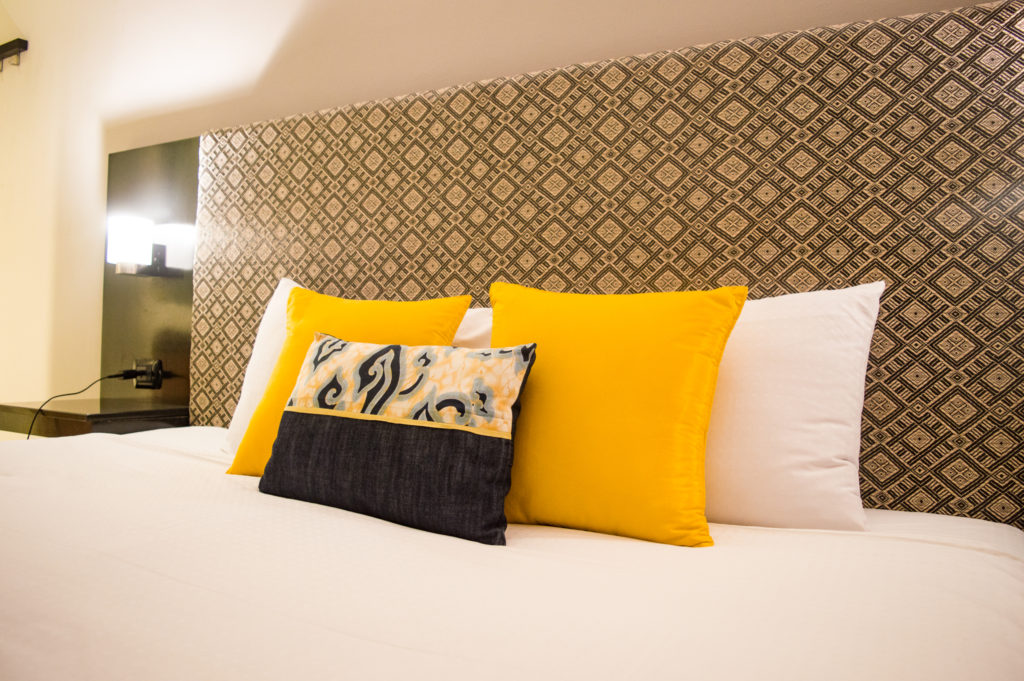 On our night of arrival, we were greeted very warmly once again. Thailand knows how to welcome tourists. Refreshing iced tea and lovely cookies work for me. We were so exhausted after traveling we couldn't wait to shower, watch movies and nibble on snacks we've bought on our trip.
The following morning was the day to explore my attraction, the Lumpini Park. A play park for adults, known as the Green Lung in Bangkok. I think what attracted me most is the fact that the park hosts free open-air yoga sessions. Hello green living.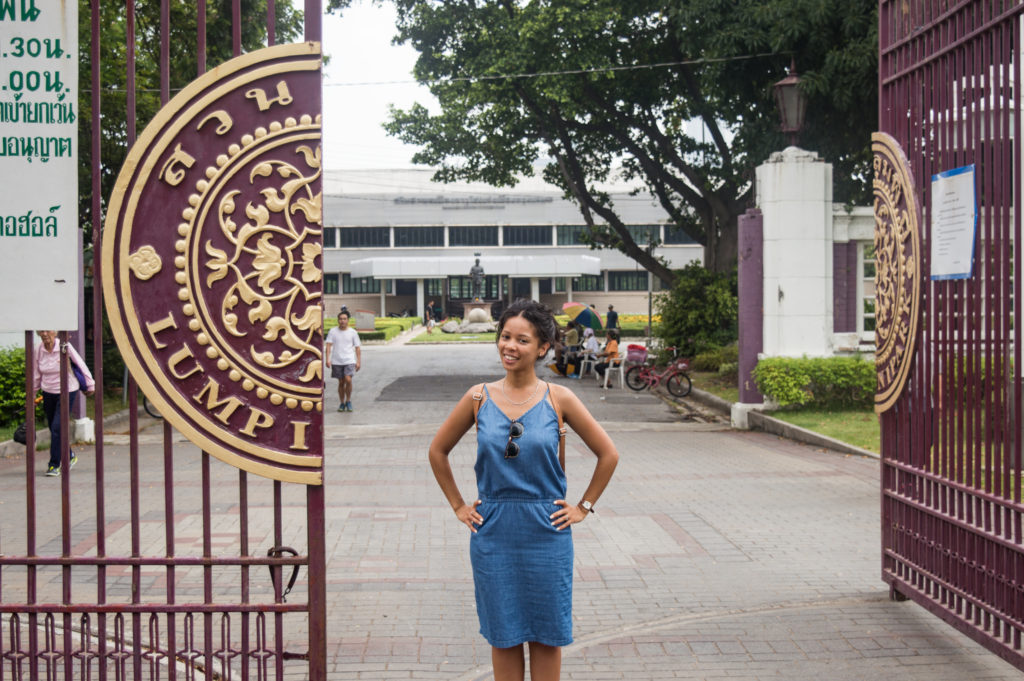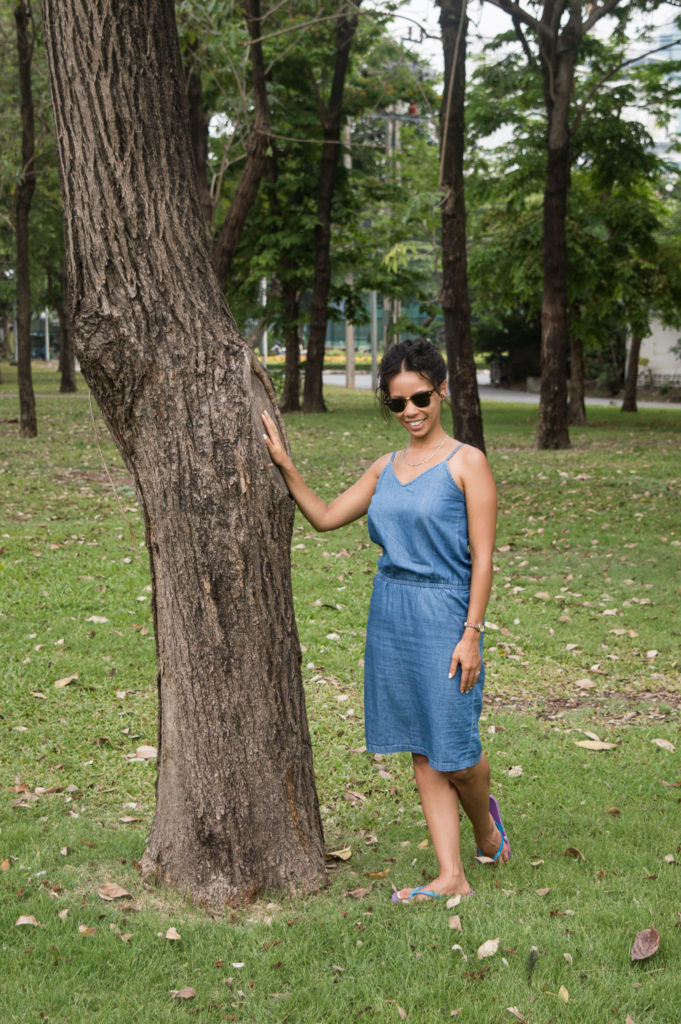 The main plan for the day, however, was to visit the Chatuchak market – the biggest weekend market in Bangkok. So off we went to catch a skytrain but as we approached the station, we faced our first scam situation. [I'm only informing you of this so you can watch out for scenarios like this on your visit to Bangkok]. Even though we read about scamming situations online, when you find yourself in one, it might be too late and you end up being a few 100 or 1000 Baht poorer. I don't want to go into detail about how we got scammed but in short, we paid much more for local traveling in Bangkok on this day due to the "friendliest" old guy who explained to us how we should travel to make the most of our day after seeing and hearing that we're visiting Bangkok for our first time. If you are aware of things like that and know how to avoid it, Bangkok is truly a place you can fall in love with as each day brings you something different.
So off on a longboat trip on the river, we ended up visiting the leaning Buddha and the surrounding temples to end up at the market, which was our main goal for the day. We stopped to have (some real good) pizza at the cutest restaurant followed by a visit to the local barber for my husband's first haircut on our trip. It was such a mission to get him to cut his hair on the trip because he doesn't trust anyone with his hair so when we found this barbershop in Bangkok, I had to capture his experience.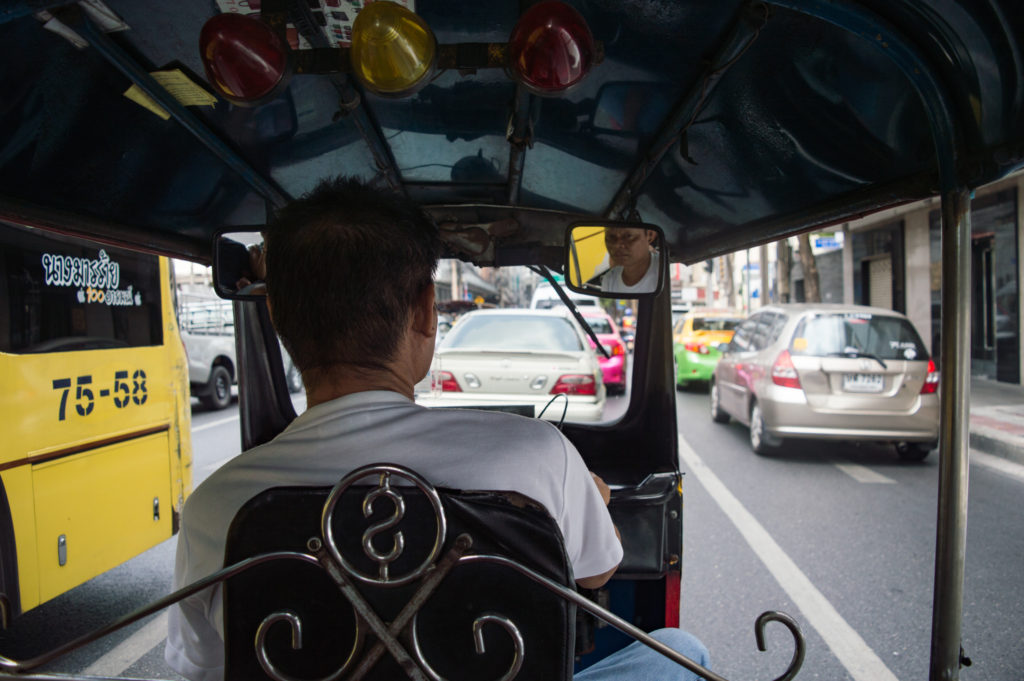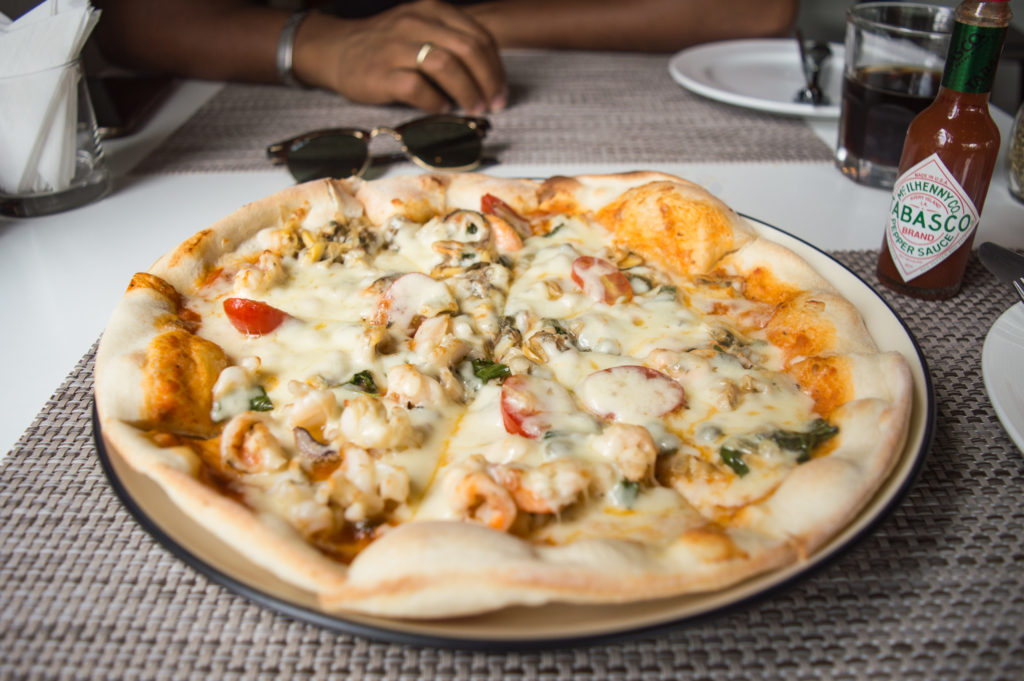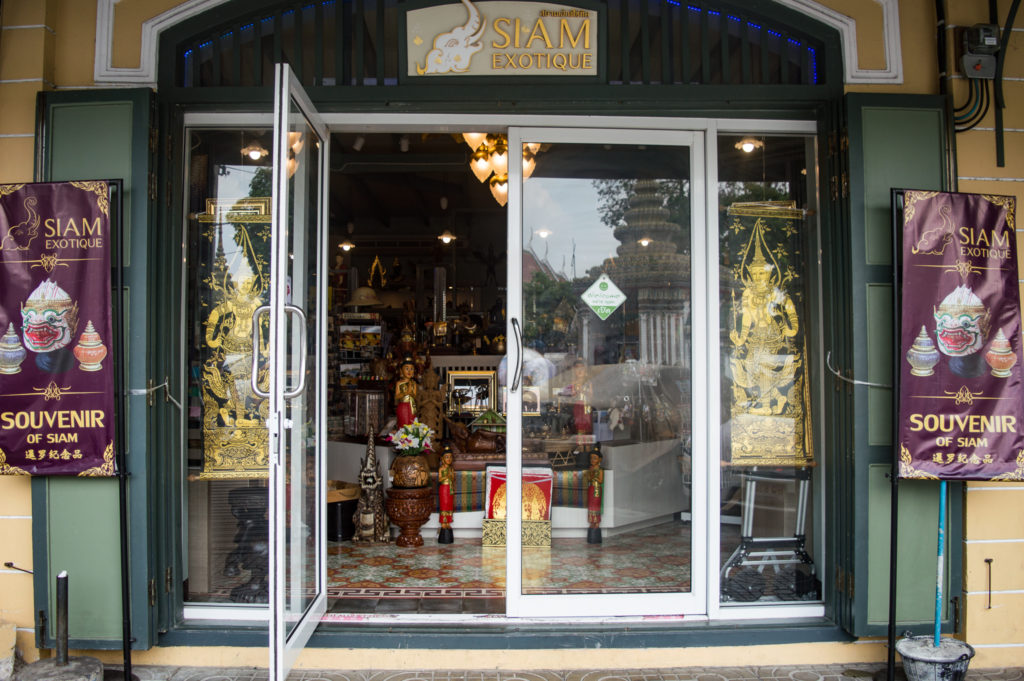 Soon after this our friends joined us and we ended up at the restaurant again for them to have something to eat while I enjoyed the most amazing homemade ice cream. [Another reason as to why I can totally live in Bangkok]. To end this already long day, we finally got to the market. I only made videos of this market as there was so much to see and experience. We bought most of our gifts for friends and family at Chatuchak. From the cutest baby outfits, to genuine leather purses, to beautiful mirrors and all things interior design, to the freshest fruits and foods… a market I want to visit again.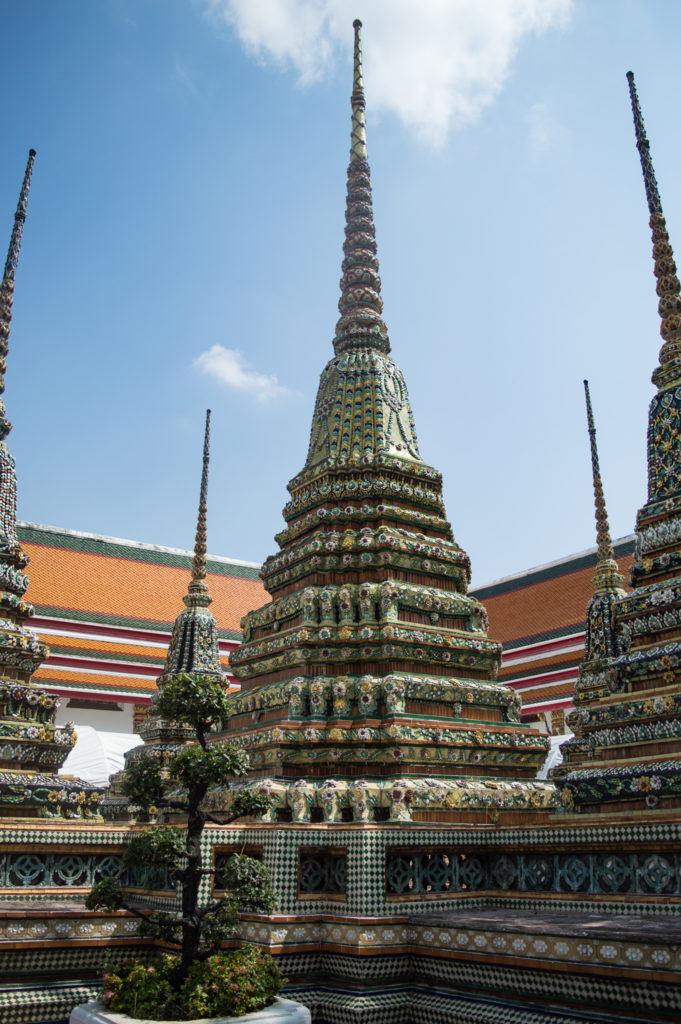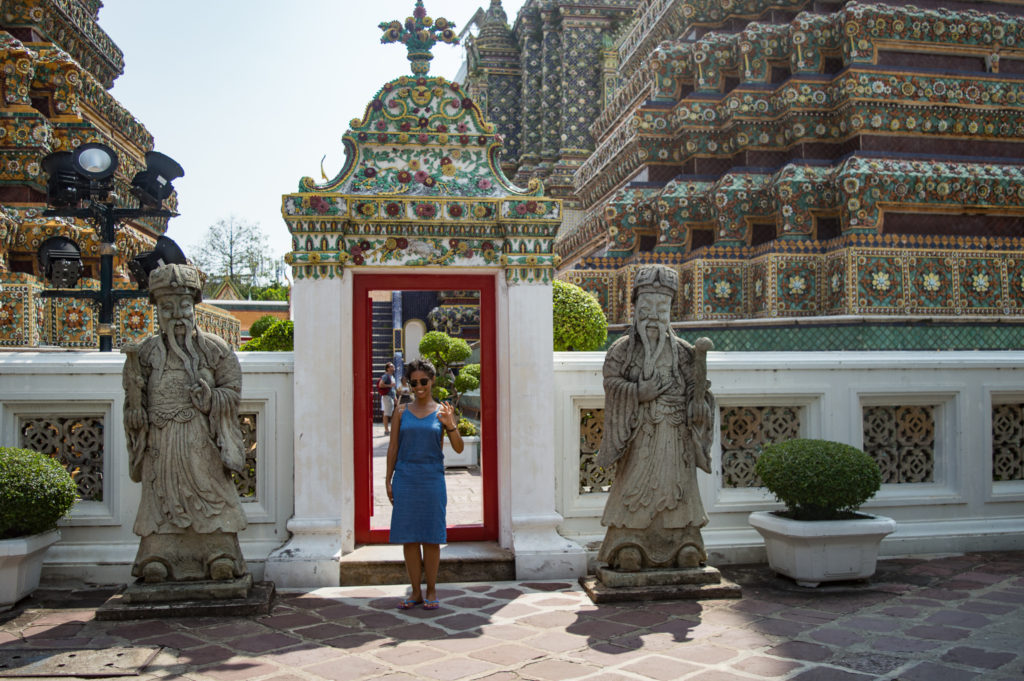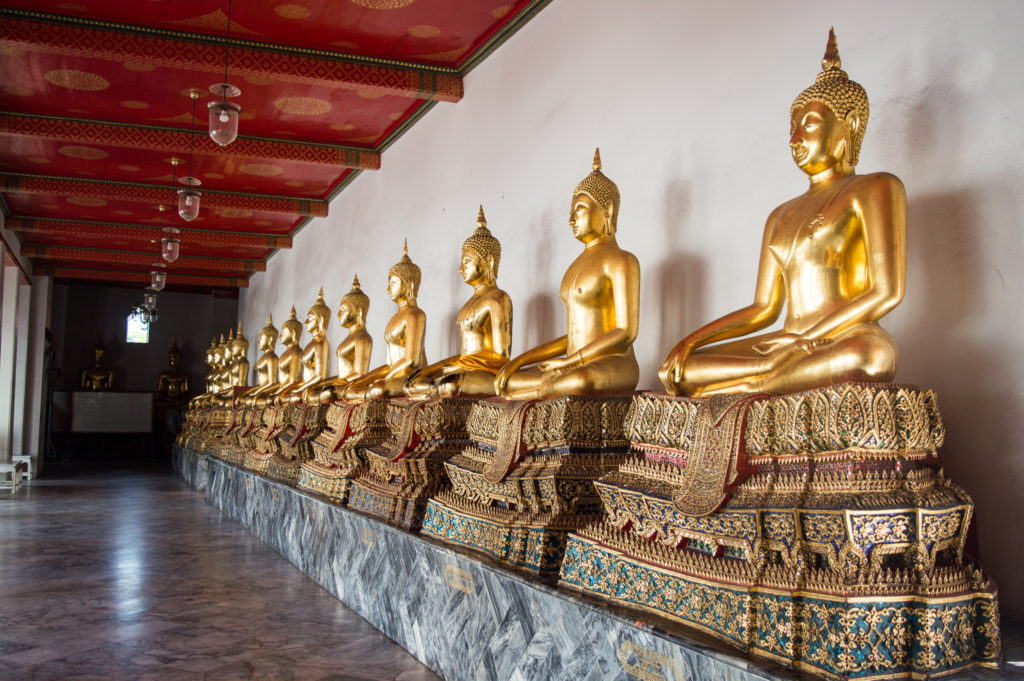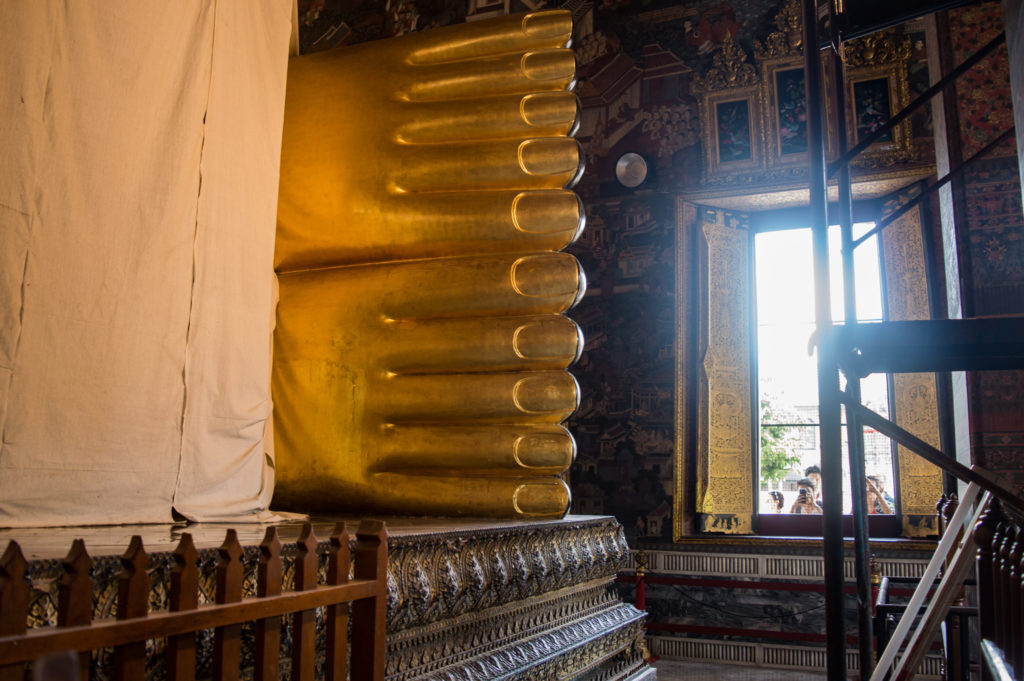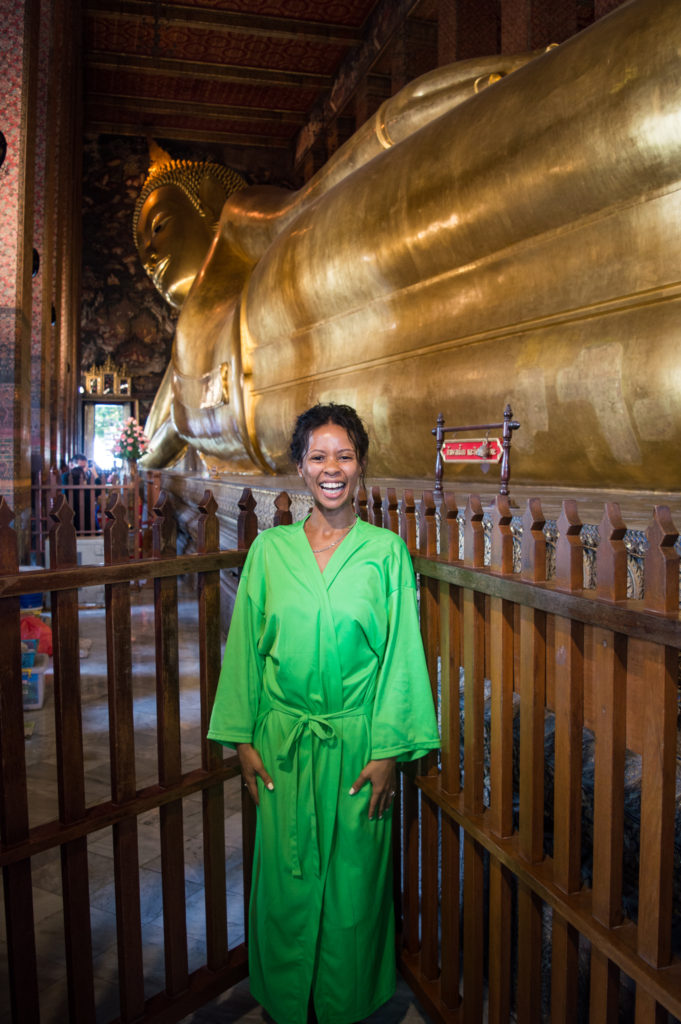 The following day in Bangkok was dedicated to its beautiful malls. WOW! I haven't seen such beautiful malls in Cape Town or Jo'burg yet. The malls we visited were super clean and so organised and each floor was dedicated to a specific focus eg, on one floor you'd find all the restaurants, on another cars (you heard me) and on another everything jewelry etc. Confession: Melissa loves organized malls. Yet another reason for wanting to move to Bangkok.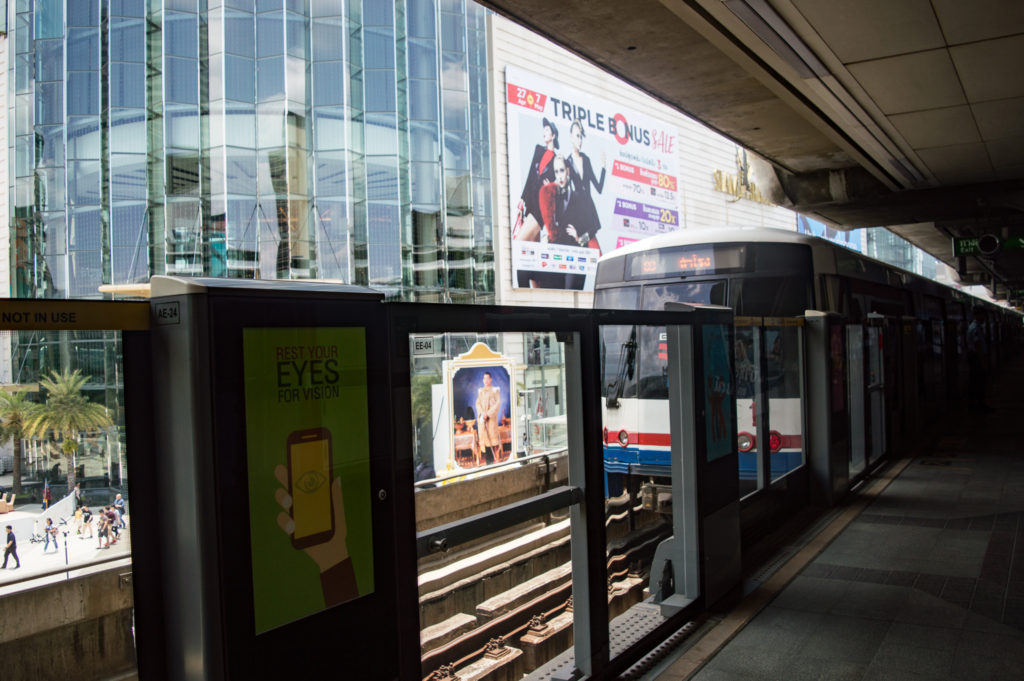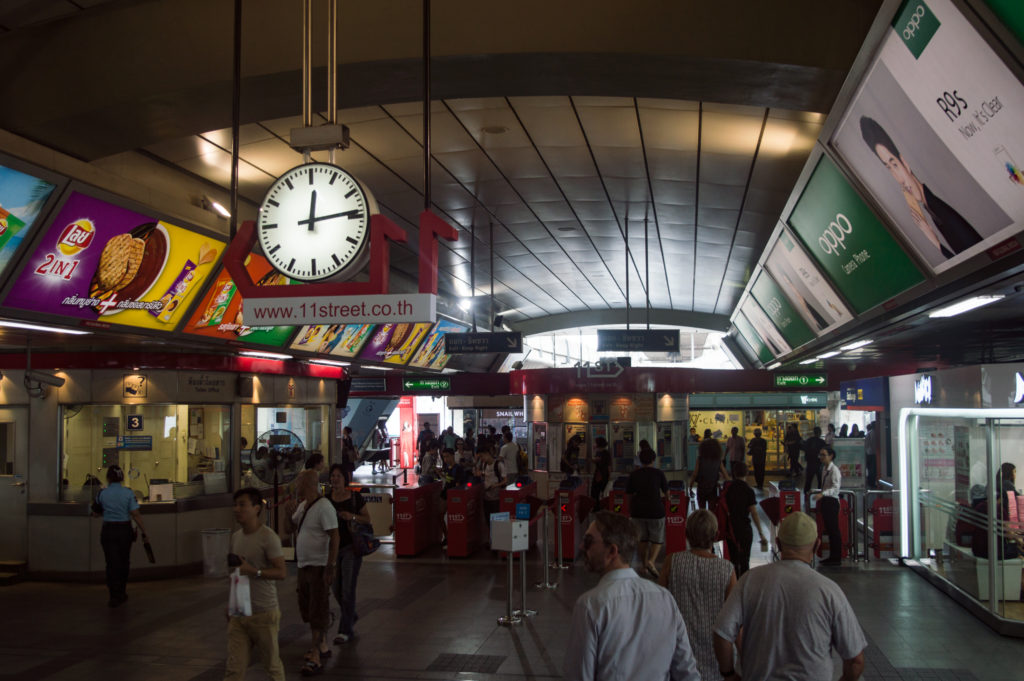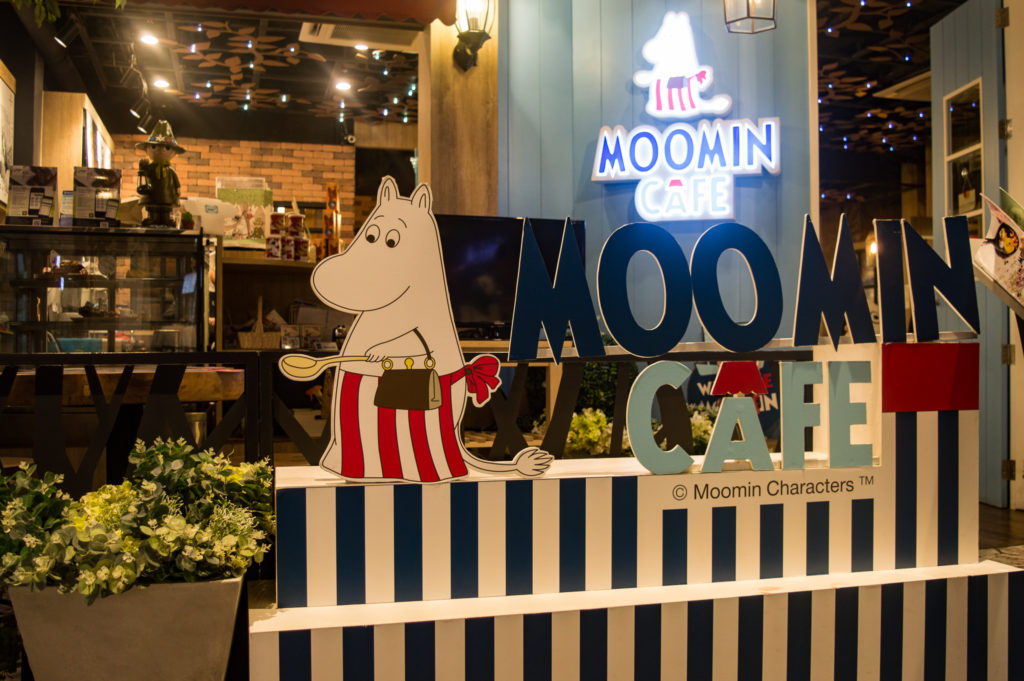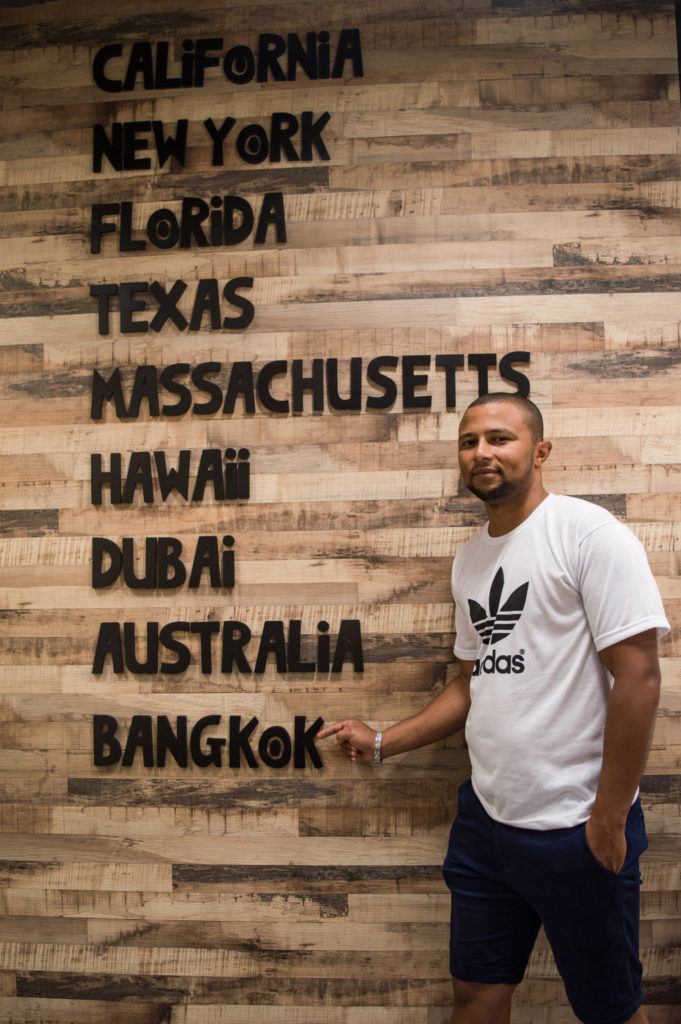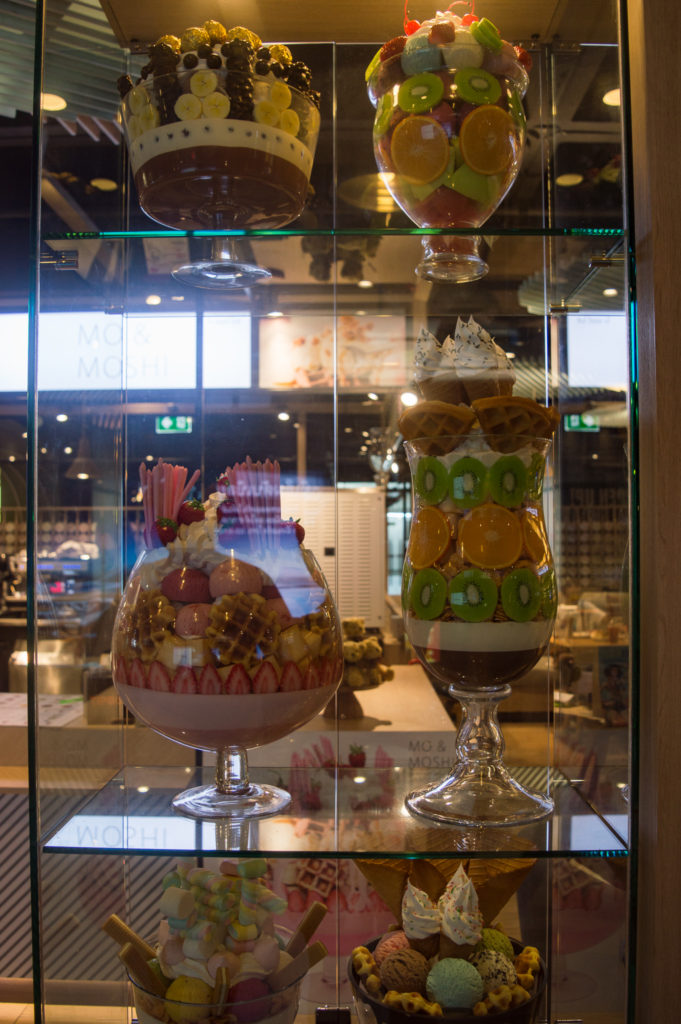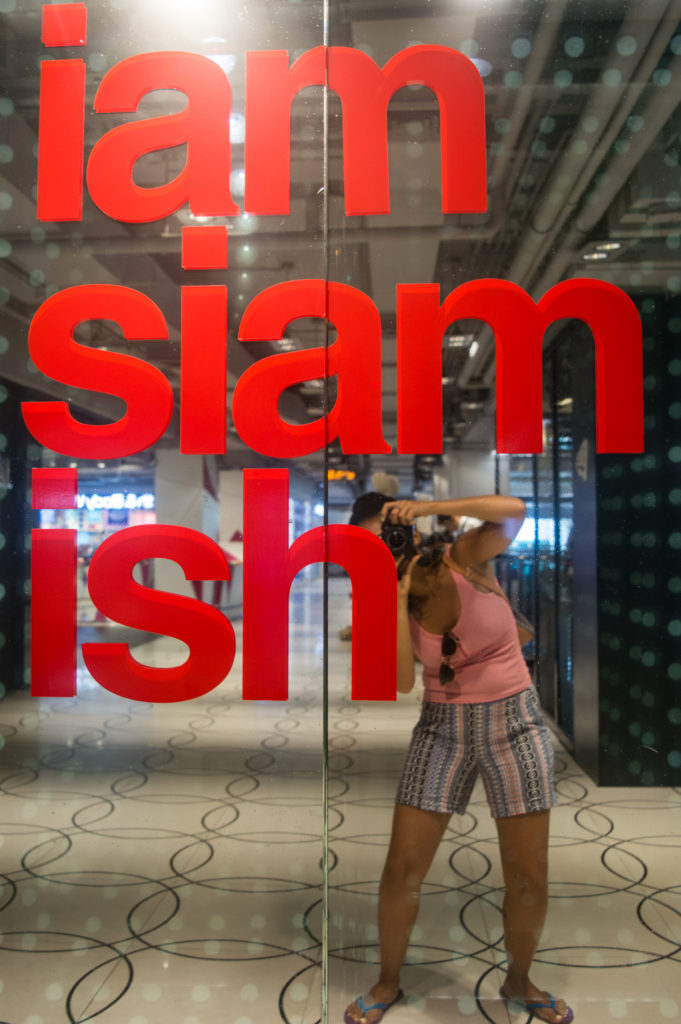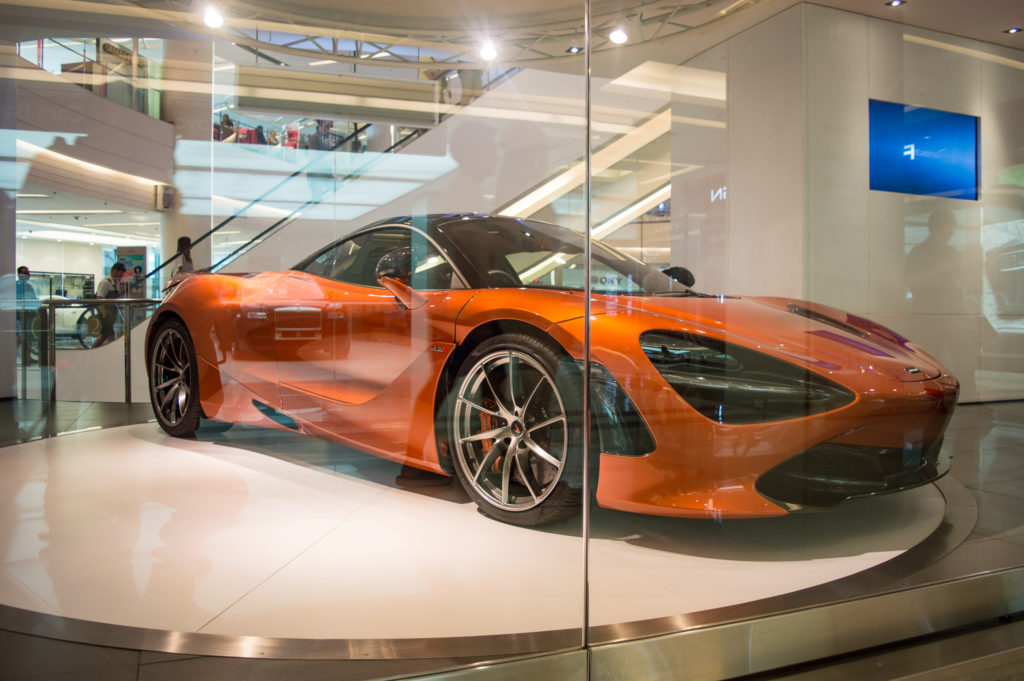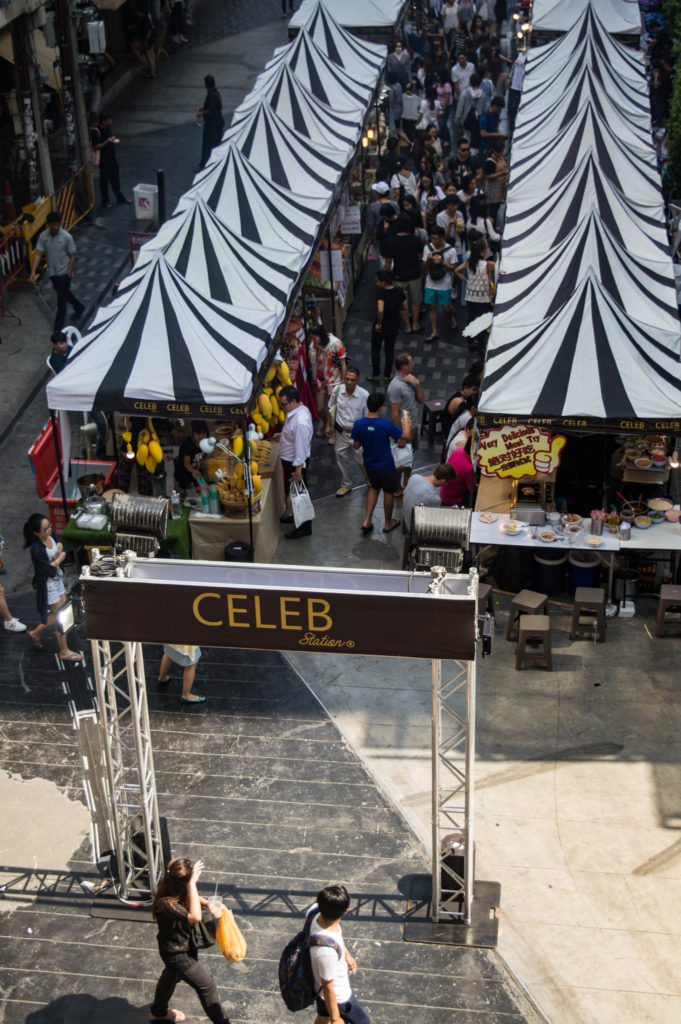 After a wonderful mall experience and delicious frozen yogurt treats, we visited the Jim Thompson House Museum. Is anyone familiar with the history of this American businessman who fell in love with Thailand, built the most amazing home there and revitalised the Thai Silk industry? I don't want to give away more but when in Bangkok, that house is a must-visit. I'm merely wanting to wet your appetite if you haven't been.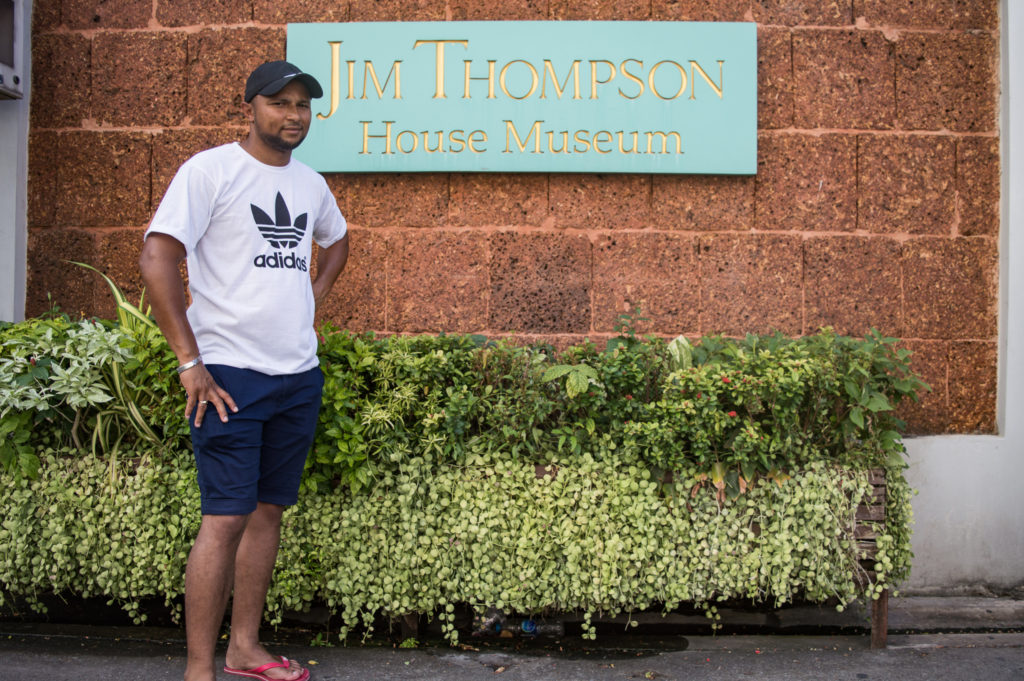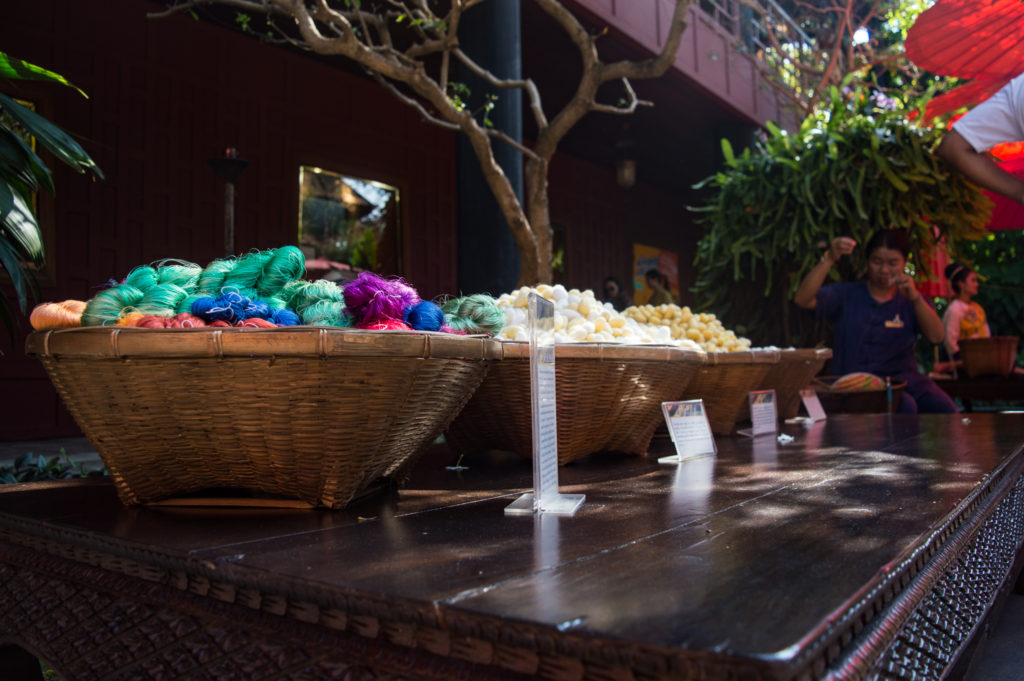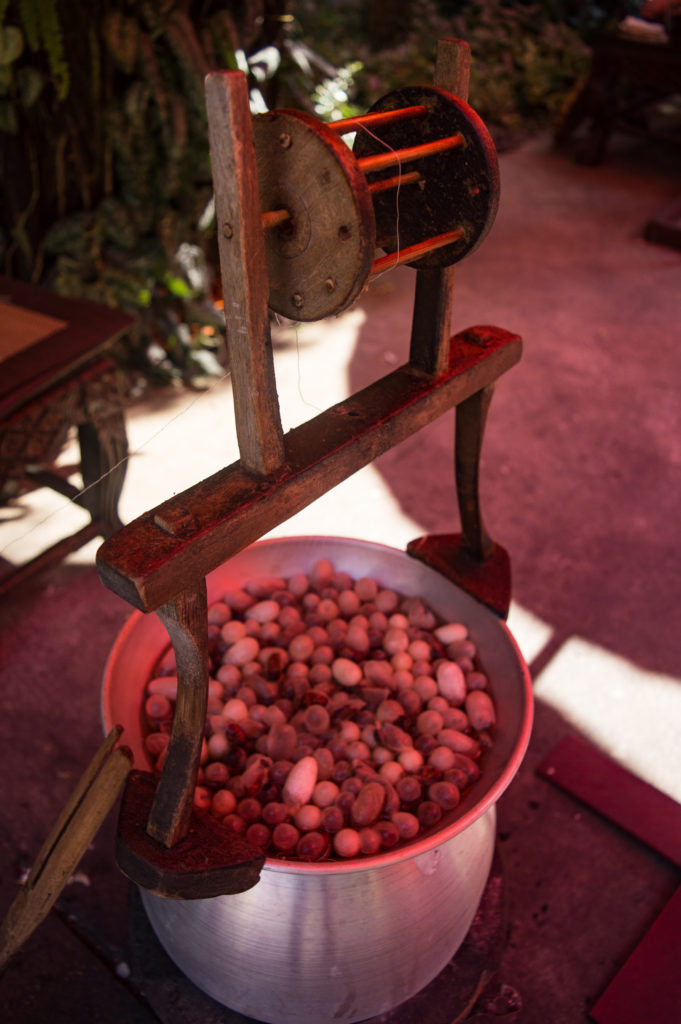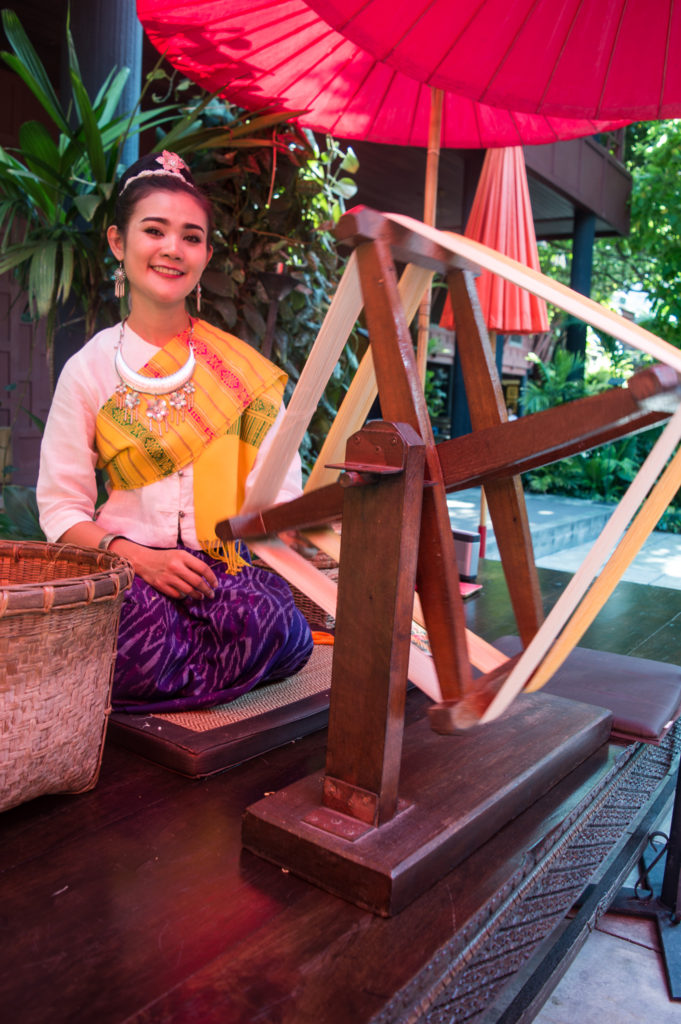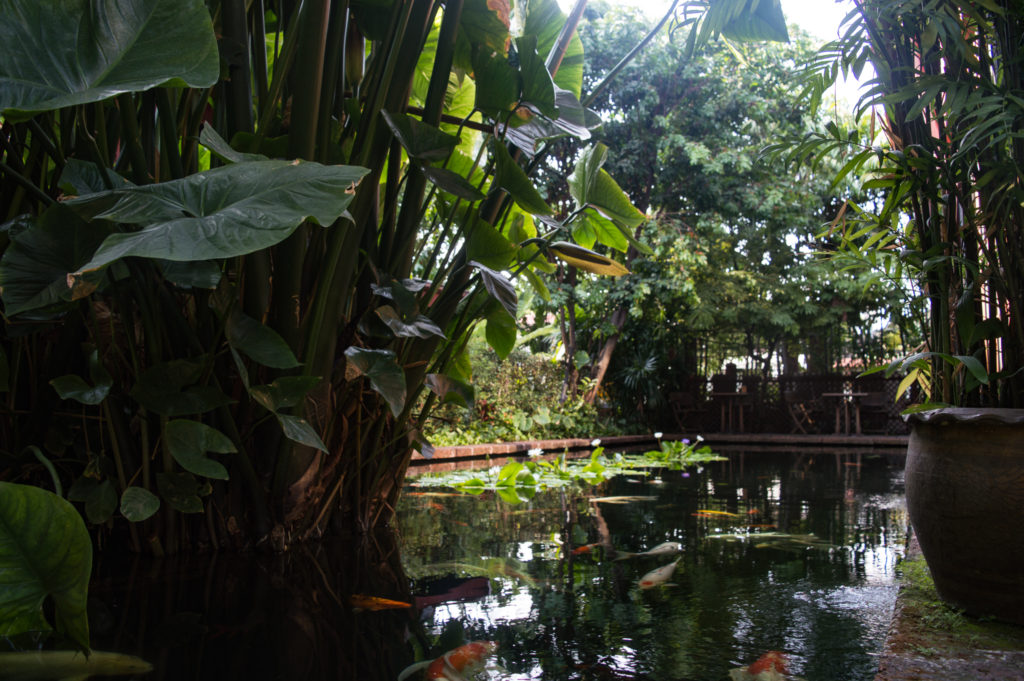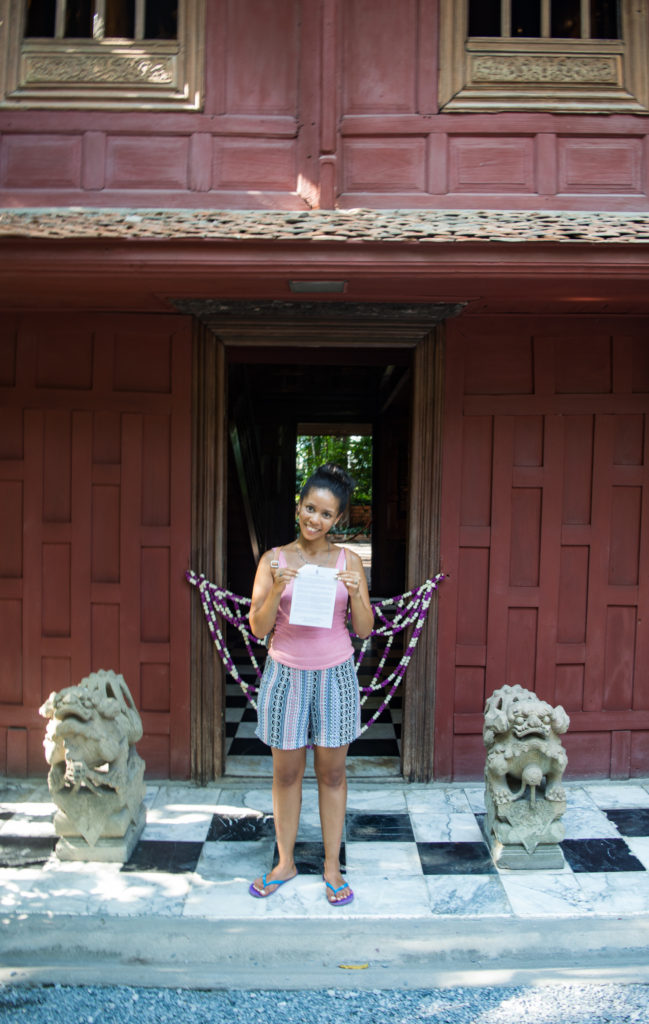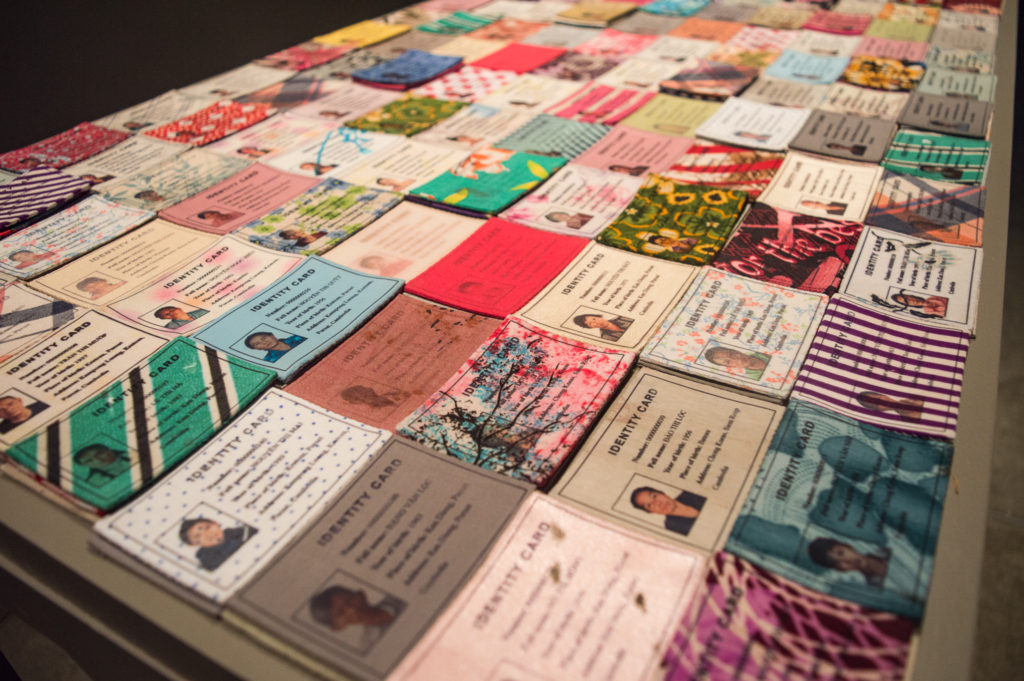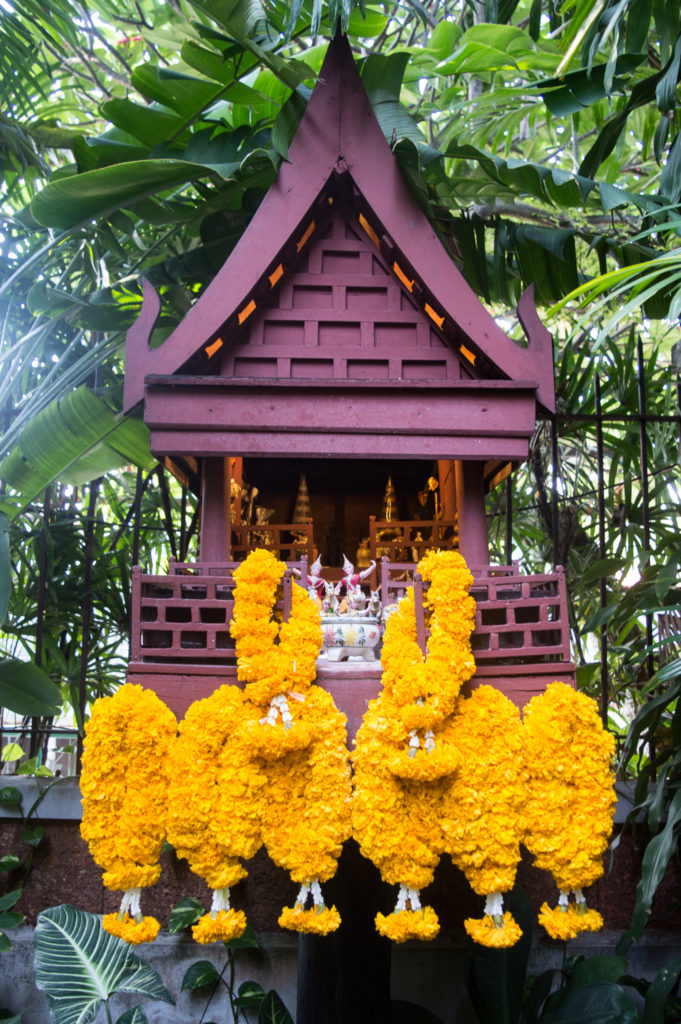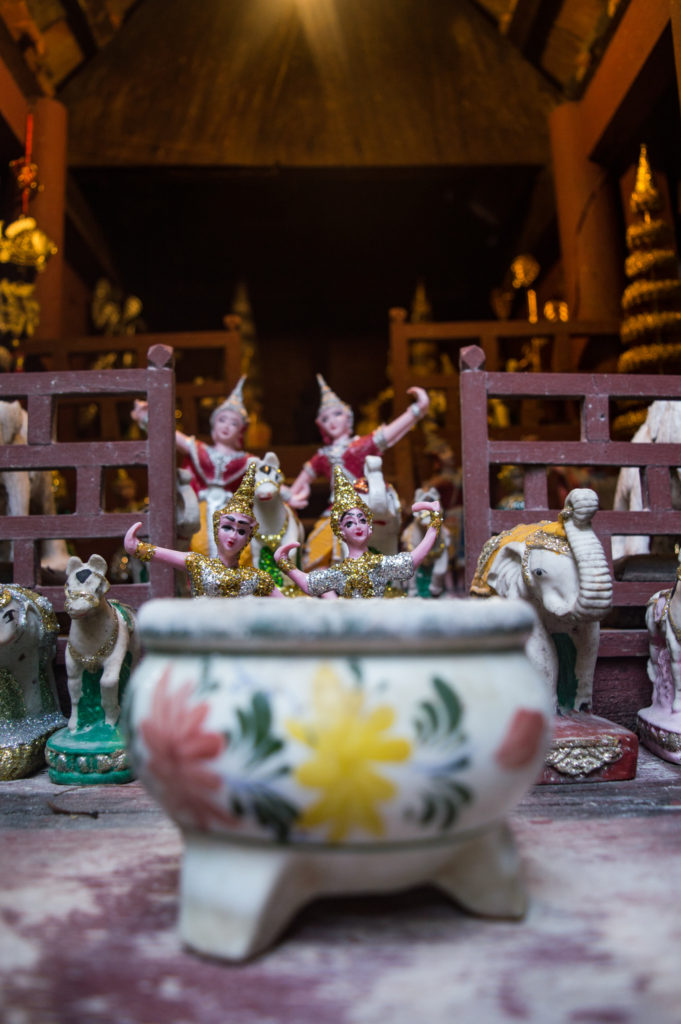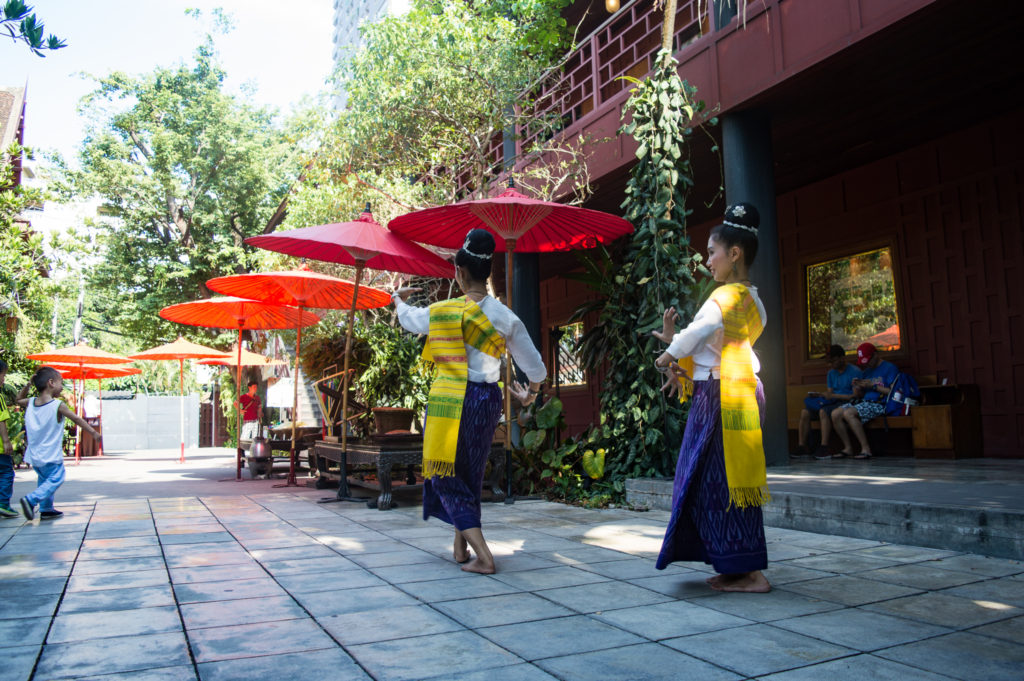 Oh and if that wasn't enough for one day, we decided to take a bus to the Khao San Road Night Market. Once again, the abundance of fresh fruit, watermelon that gets cut up in your presence and placed in cute little bags with sticks for eating, fresh smoothies etc. And then: CRAWLING and FLYING insects and spiders that are fried for eating. My cousin's husband was very brave to have a few of those.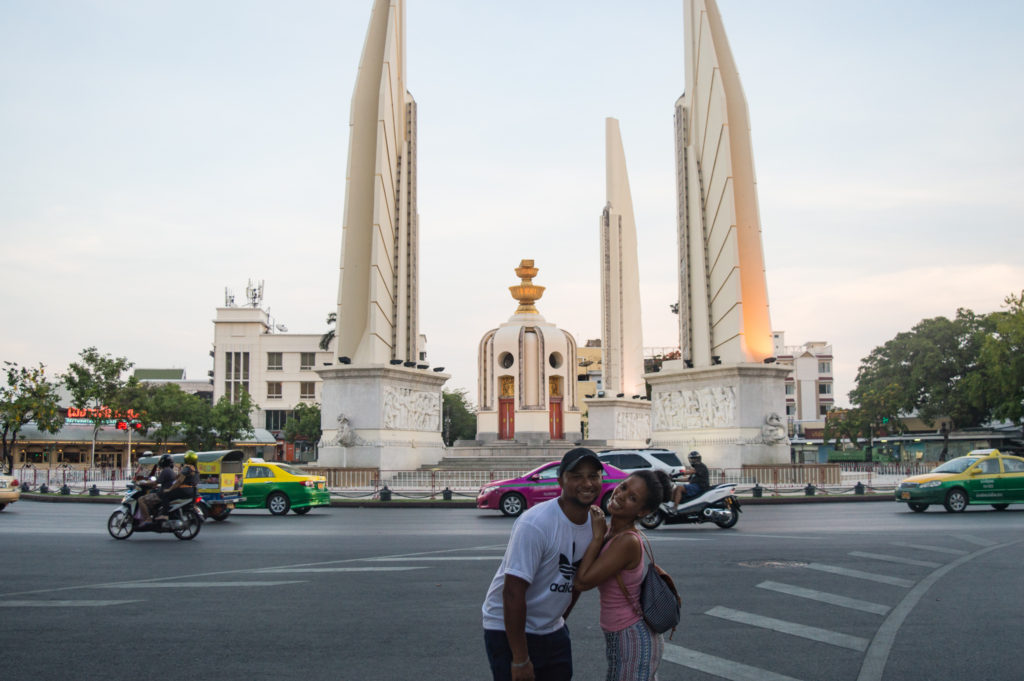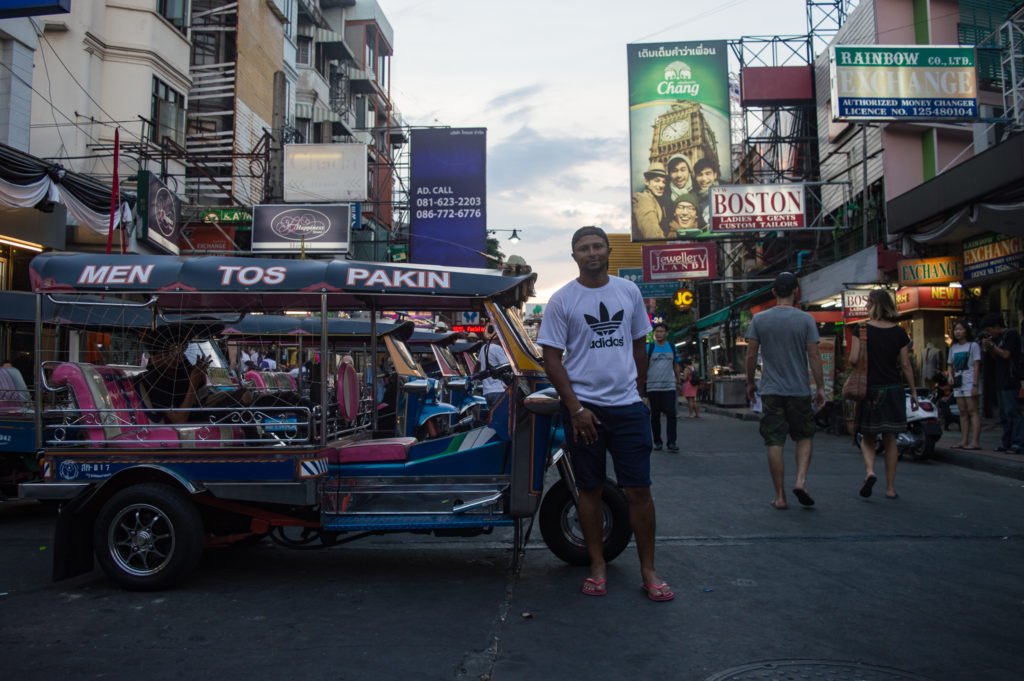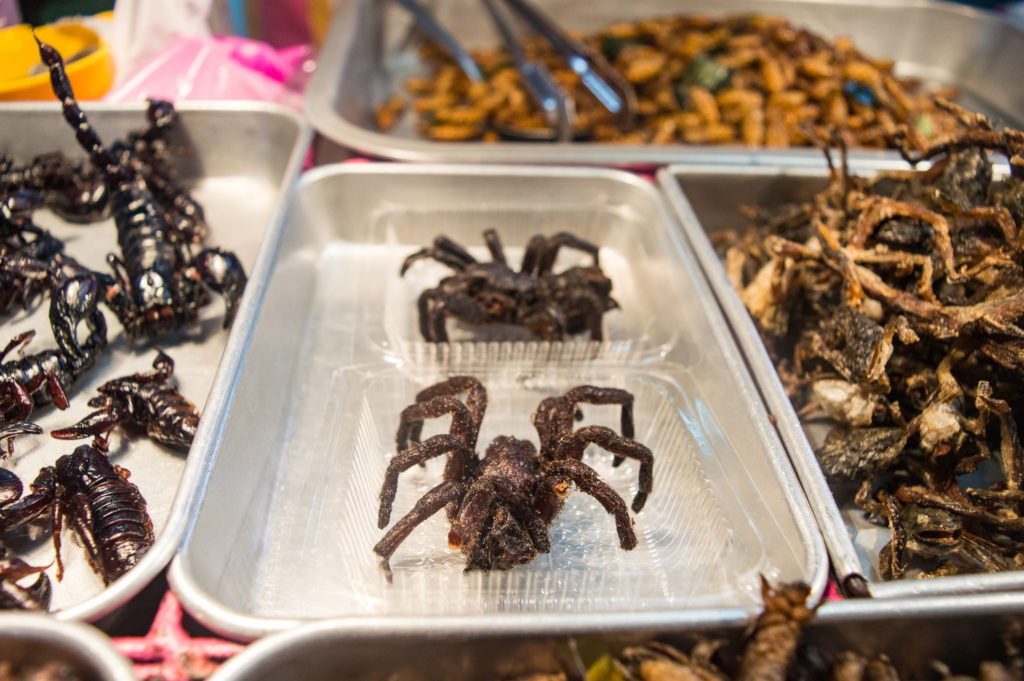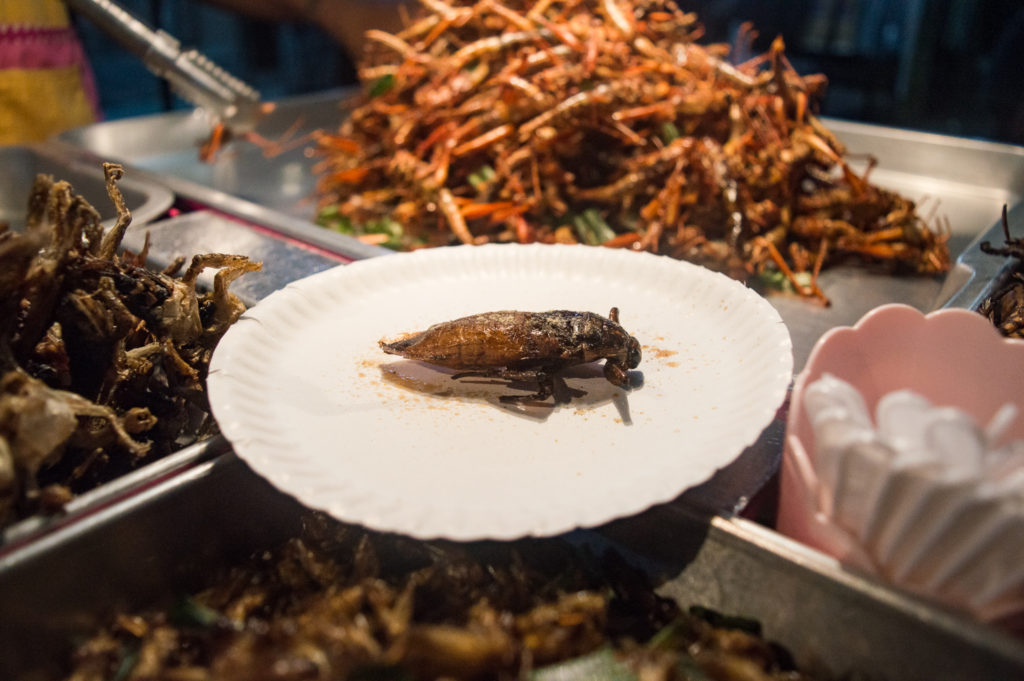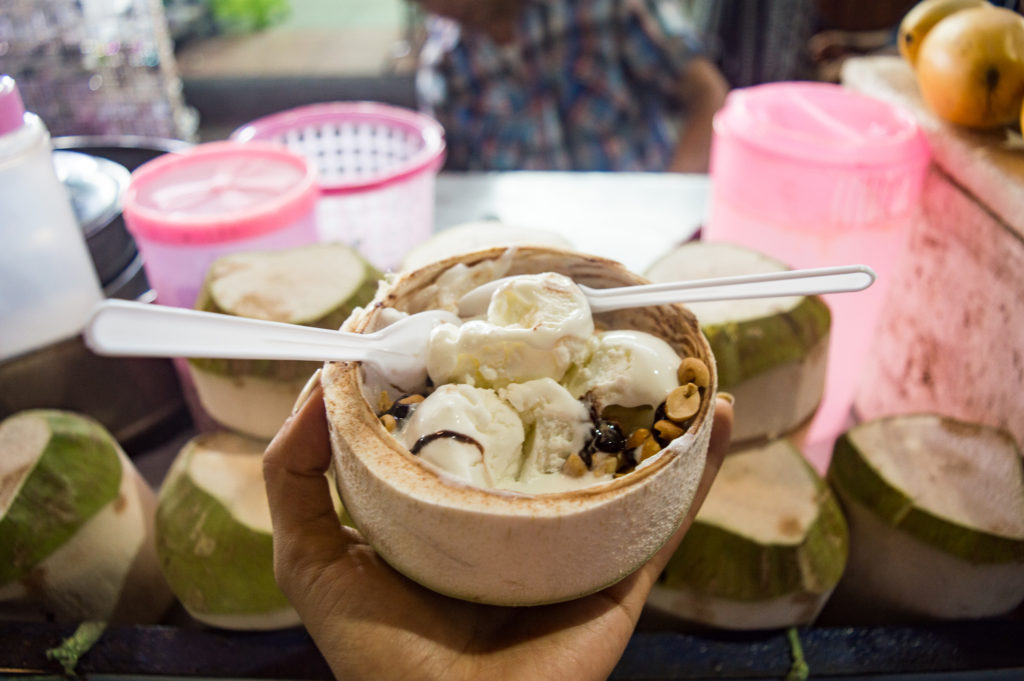 There is really so much in Bangkok to explore. For those who followed me on my Instagram stories, thank you. So many of you sent me a message to tell me how much you enjoyed that because it felt like you were traveling with me. I really enjoyed Bangkok and I want to go back. For much longer. I just need a way to get my husband to accept the humidity because for that reason he does not want to return.
We're kinda there already…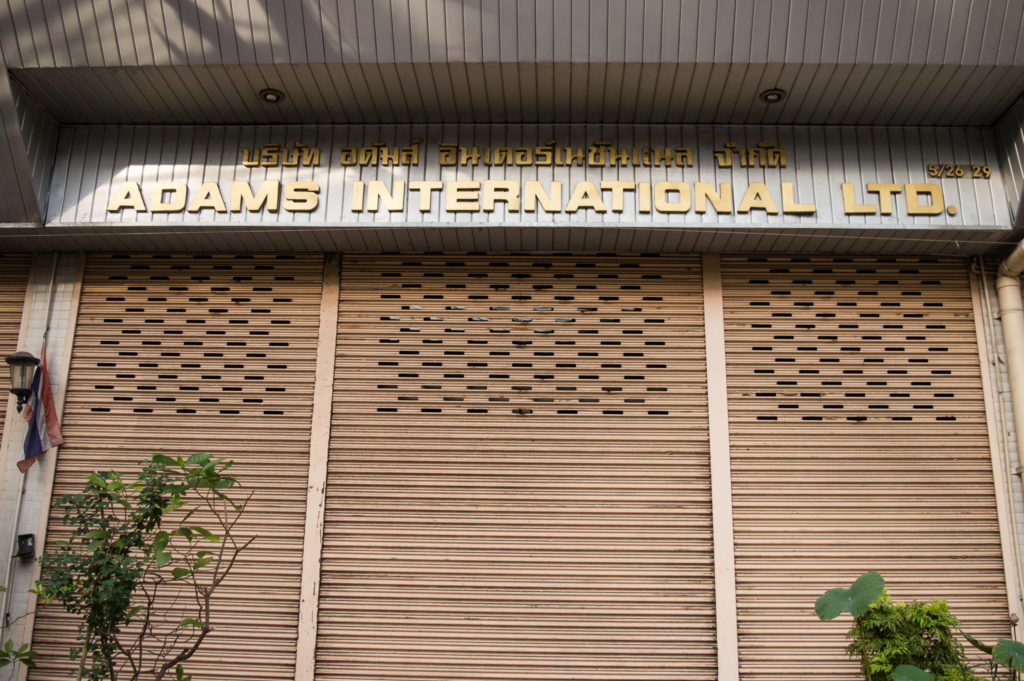 (Visited 103 times, 1 visits today)