And just like that we've seen the end of another weekend. I'm still recovering from the previous weekend's madness – a last minute trip to Qatar.
It was one of my dearest friends, Tracey's, birthday on Monday and I decided to surprise her with a pre-birthday weekend visit to Qatar where she currently works. I played with the idea of going to her to spend some quality time for a while, but flight prices were a bit crazy, and so I canned the idea. And then suddenly the prices dropped, that very morning I initially planned to go.
We stayed at the Premier Inn which is a hotel in Education City, quite a distance from Doha. But Tracey and UBER are good friends and this mode of transport worked very well for our ventures. We started the weekend with dinner at the hotel followed by a gorgeous evening at Souq Waqif – Doha's famous market. Unfortunately I forgot my camera at the hotel for this visit, but I've attached a couple of phone images.
The weather was quite humid but the atmosphere at the Souq was incredible. We bought a few lovely handmade gifts and had the freshest juices to cool down while enjoying the chatter of the locals.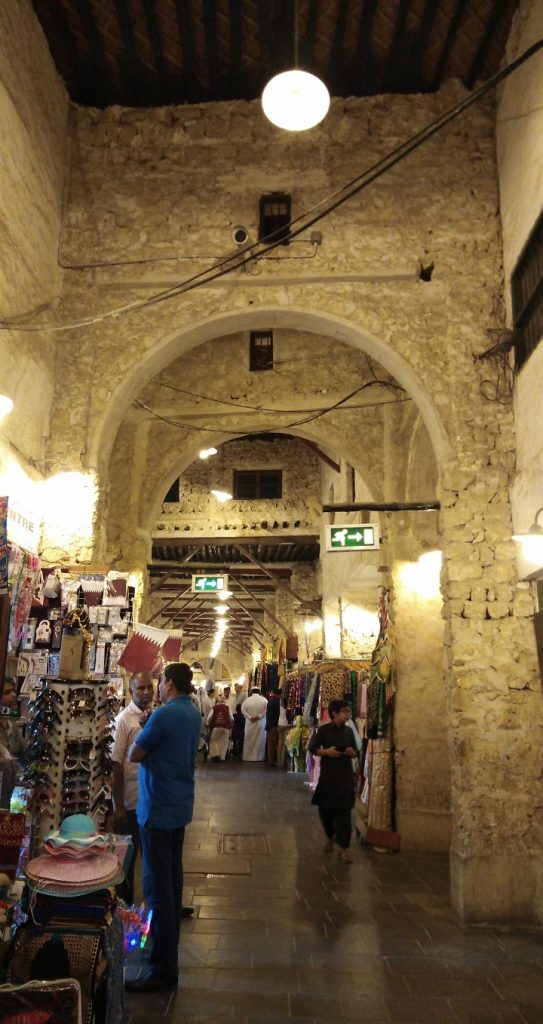 We woke up on Friday morning with two plans: 1) get my curls analysed at a Curl Salon in Doha and 2) have lunch at the Marriott Marquis which (according to Tracey at that moment) was the only place where we could eat during fasting hours in Doha. Later, you will however see that her research wasn't quite completed.
I enjoyed the most delicious lamb stew at Quick Bites (the quirky restaurant at the Marriott Marquis) followed by a cruffin! An actual cruffin! This was our very first time having a cruffin-moment. Many of you might be rolling your eyes right now as cruffins are so last year (or even pre-last-year) but I was never a pastry fan. So I never had one, nor a cronut and not even a doughssant. However, pastries in the Middle East is a thing, so I indulged.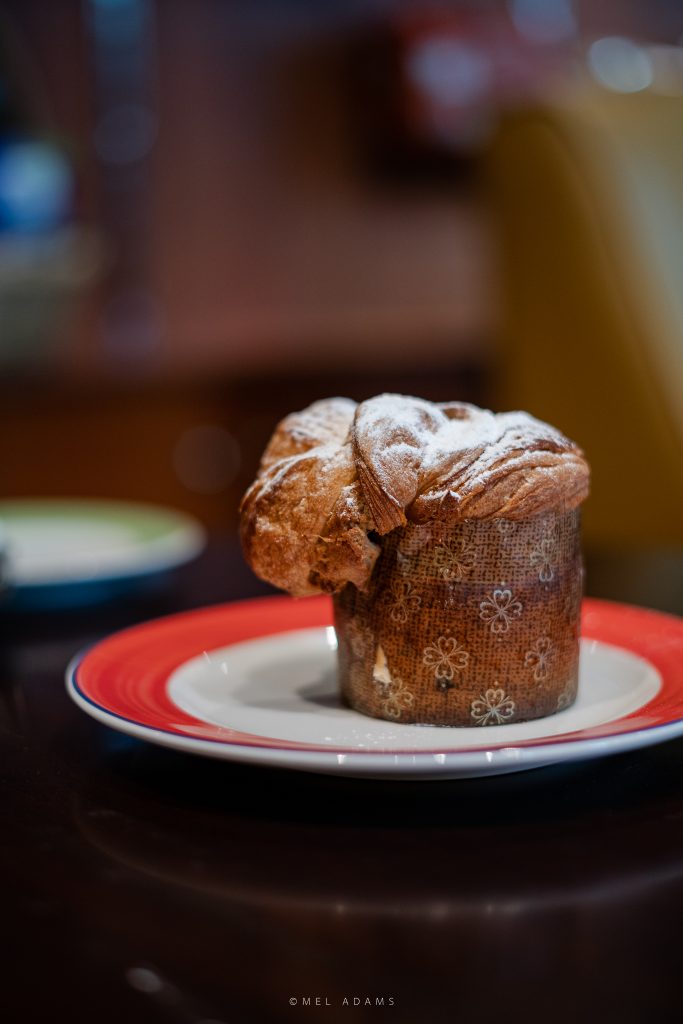 With full tummies, we went walking, did a bit of fashion shopping and then we hopped onto a bus to Souq Waqif Park where families were enjoying picnics with their little ones in amazing evening weather.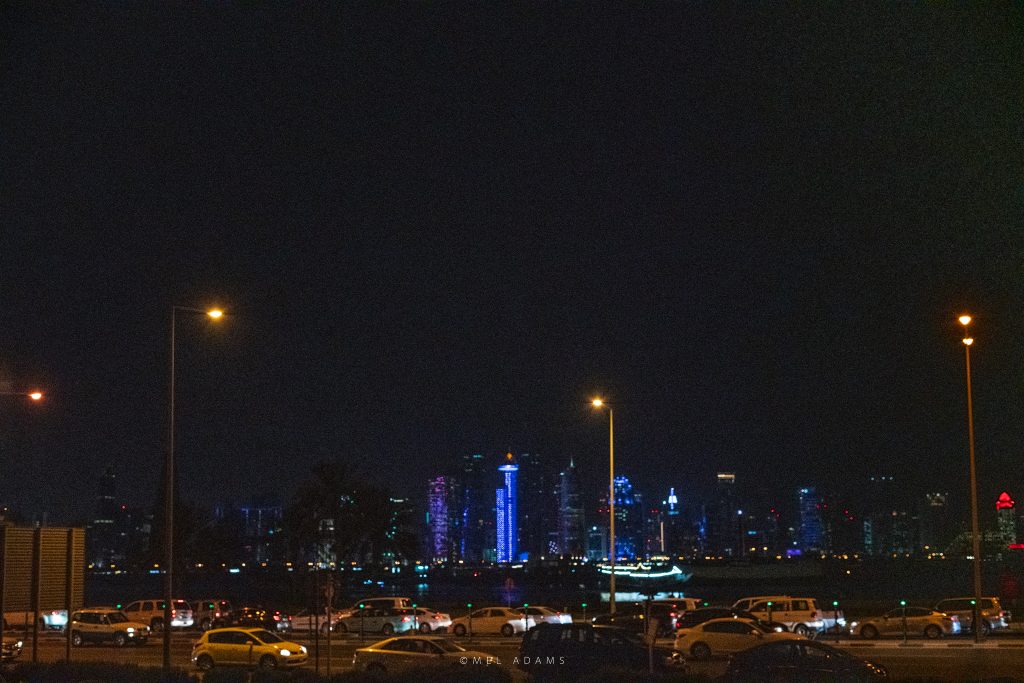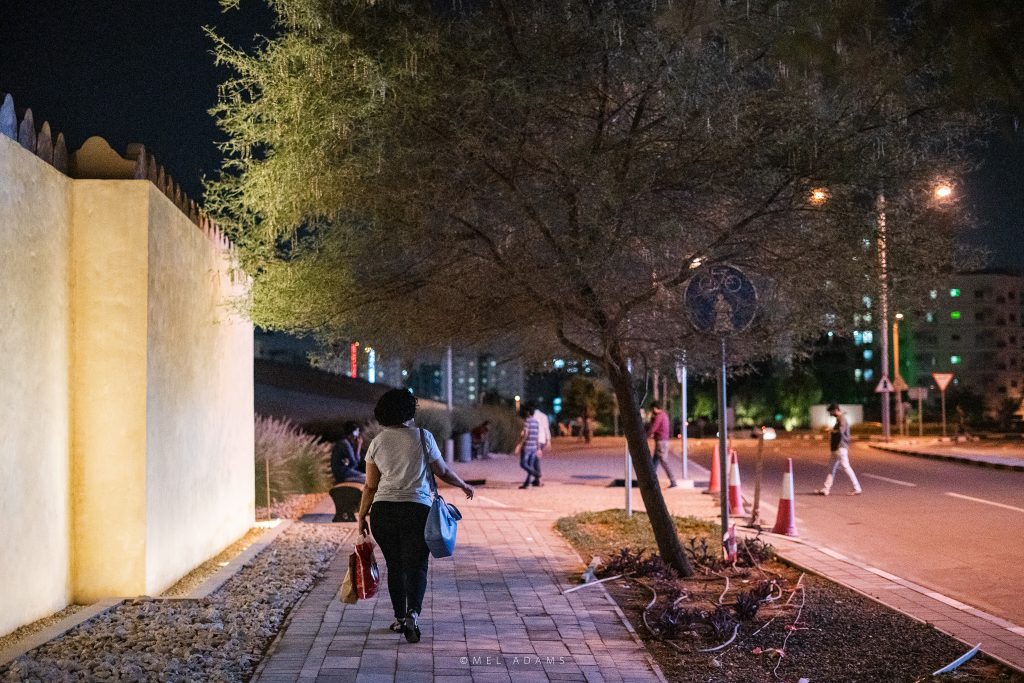 After strolling through the park, we continued walking… all the way to the National Museum of Qatar. It was quite a walk, in flats! Then, when we eventually reached the museum, we were greeted by a very long queue. UNEXPECTED. But with it being Ramadan, operating hours were affected which came to this – the que.
As soon as we bought our museum ticket, we walked straight to the cafe, just to rest our feet. I'm so glad we decided to do this before walking through the museum as The Desert Rose Cafe was something out of a magazine – minimalism on another level. The cafe's design (and more so the museum) was inspired by the actual desert rose, which are clusters of gymsum or baryte crystals containing trapped sand particles. These roses take form over thousands of years under the surface of arid deserts.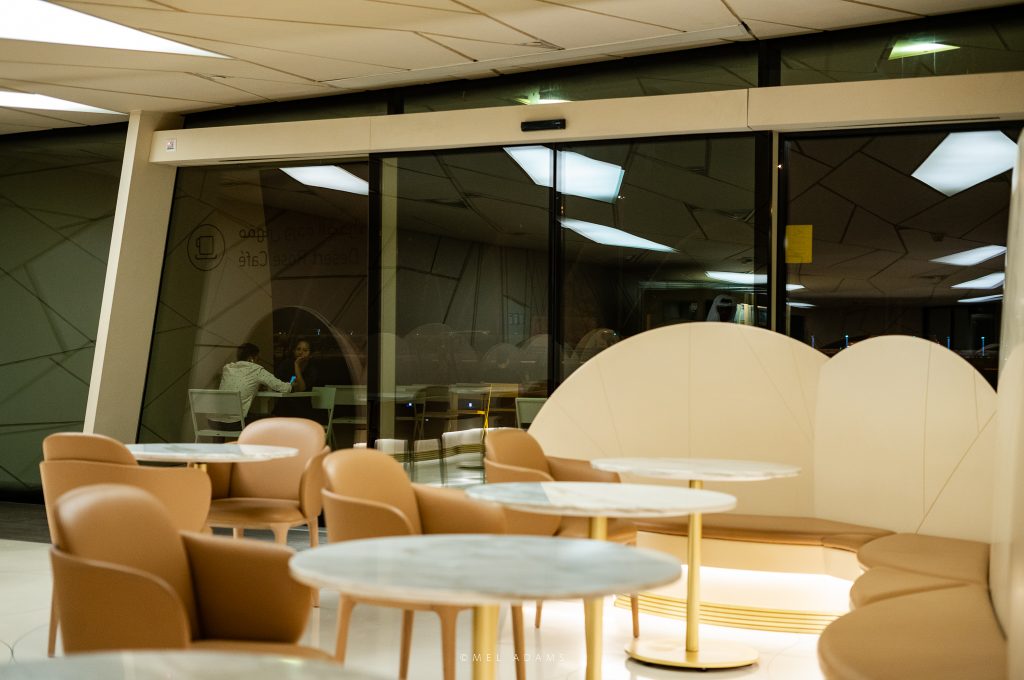 Tracey-lee enjoyed a delicious tea and I decided to be a bit more adventurous by trying the Desert Rose Iced Coffee – very much out of my comfort zone as I'm not a coffee drinker. But I was intrigued by the description from the waitress. And it was incredible! We accompanied our refreshing drinks with delicious date pancakes. This is definitely a stop I will be making again with my next Qatar visit.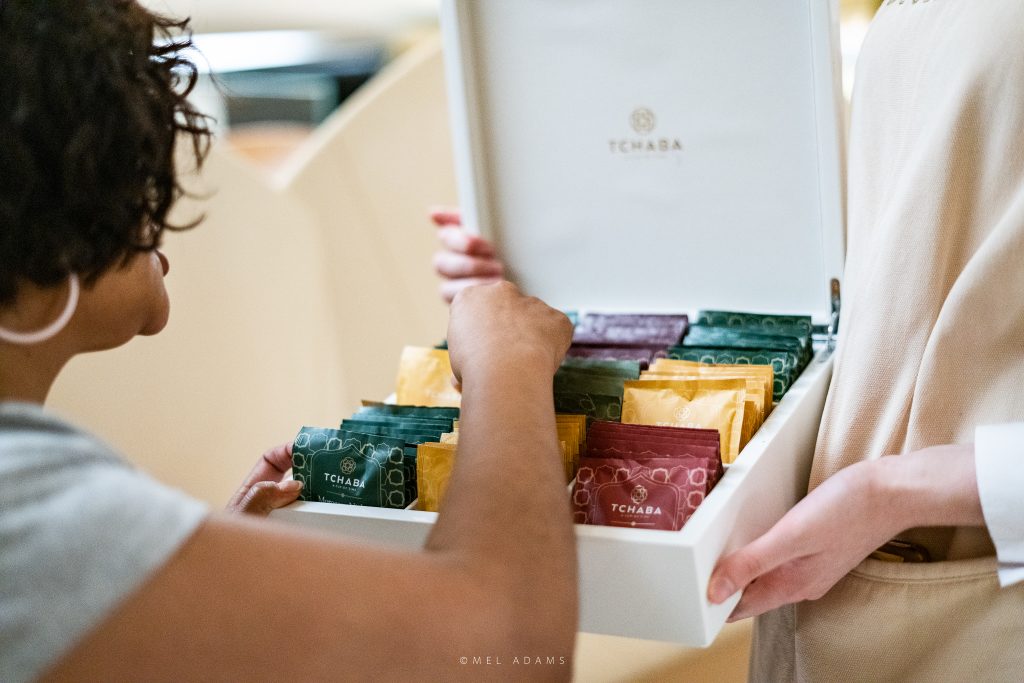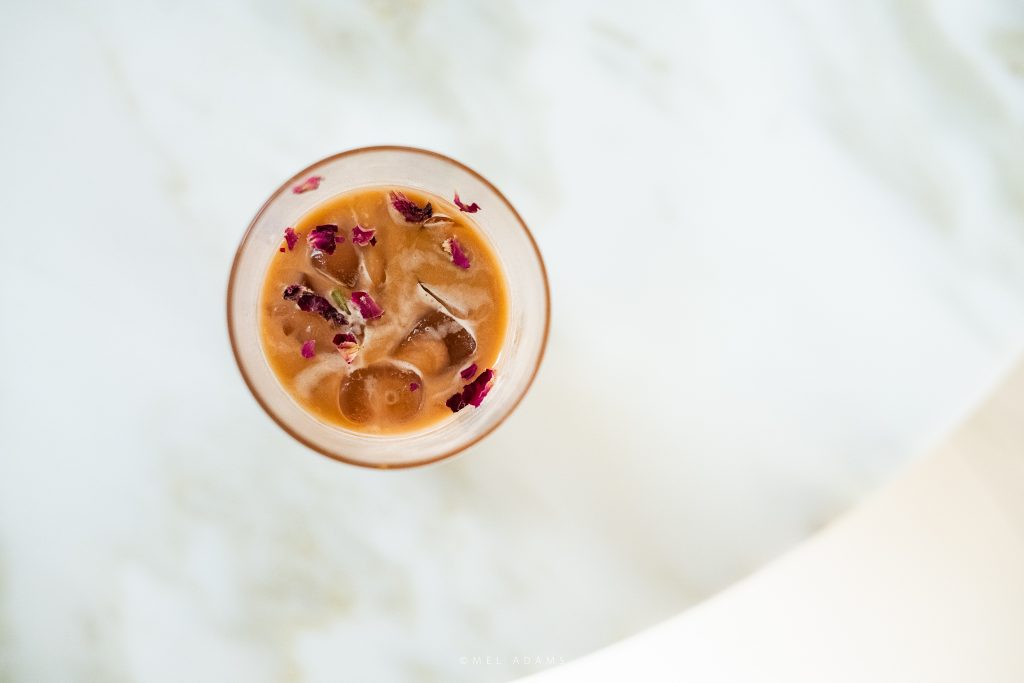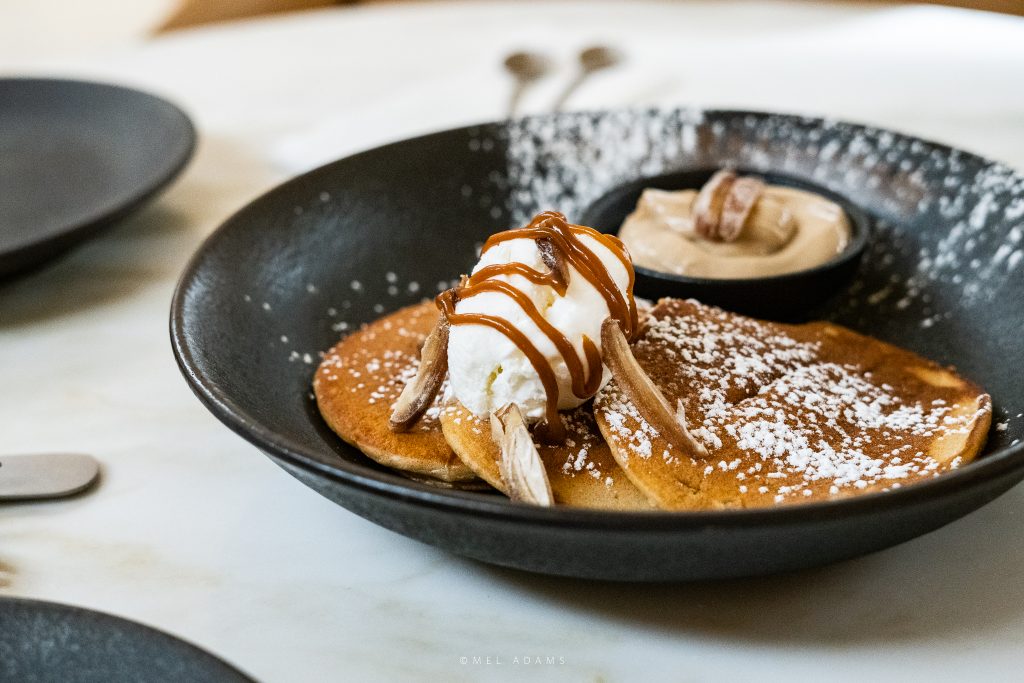 Refreshed and energised, we walked back to the main building to enter the museum… I won't say much about this beautiful museum as I would love for you to come and experience this for yourself. But below you'll find a few of my favourite captures.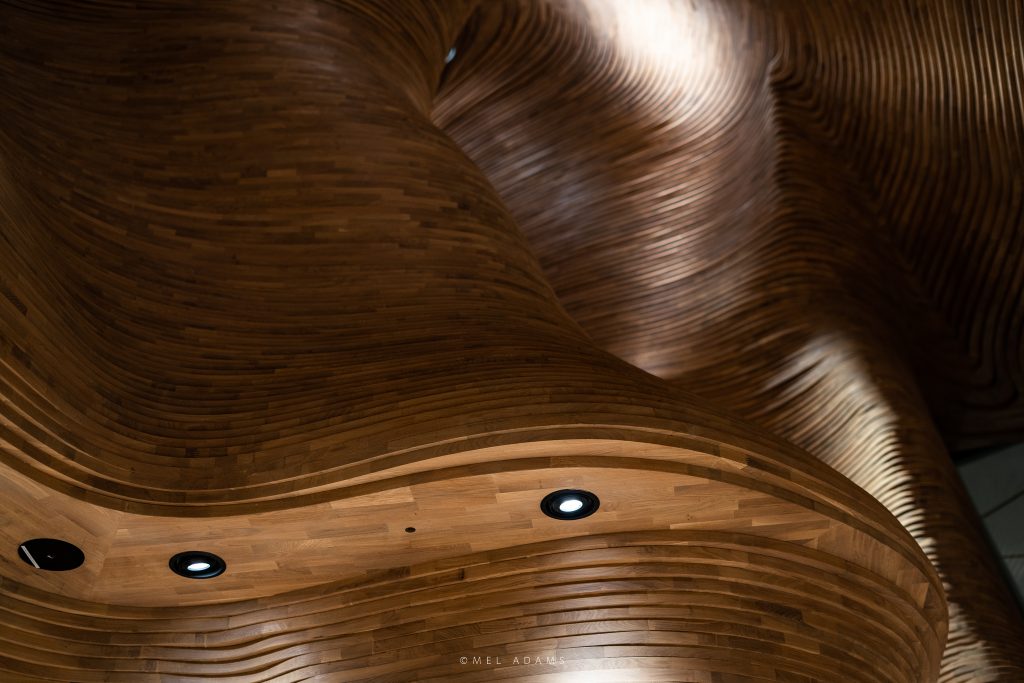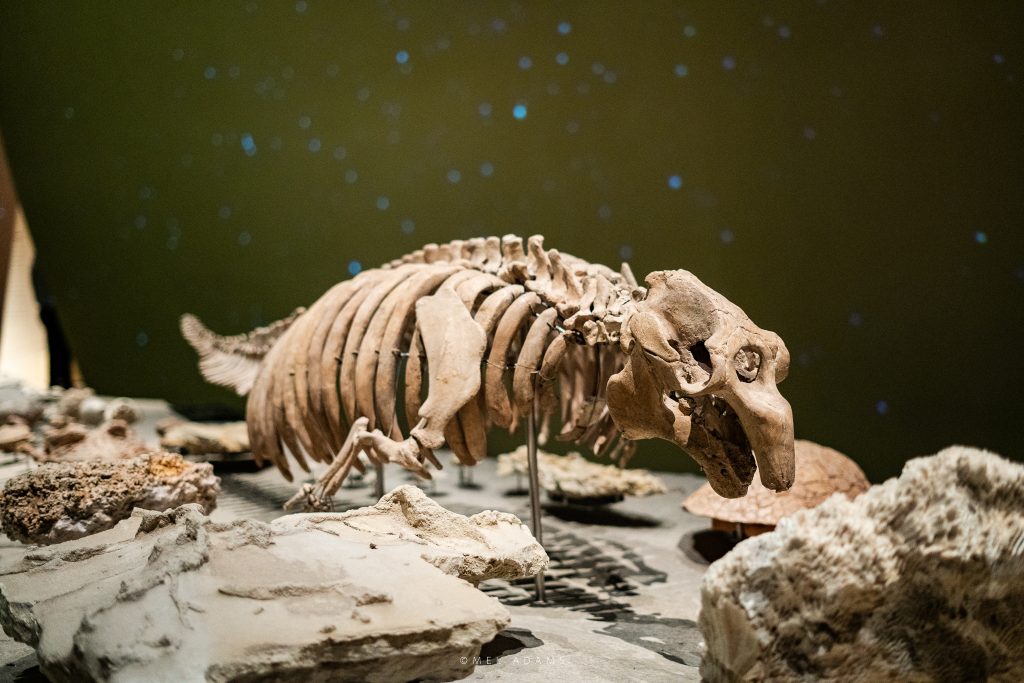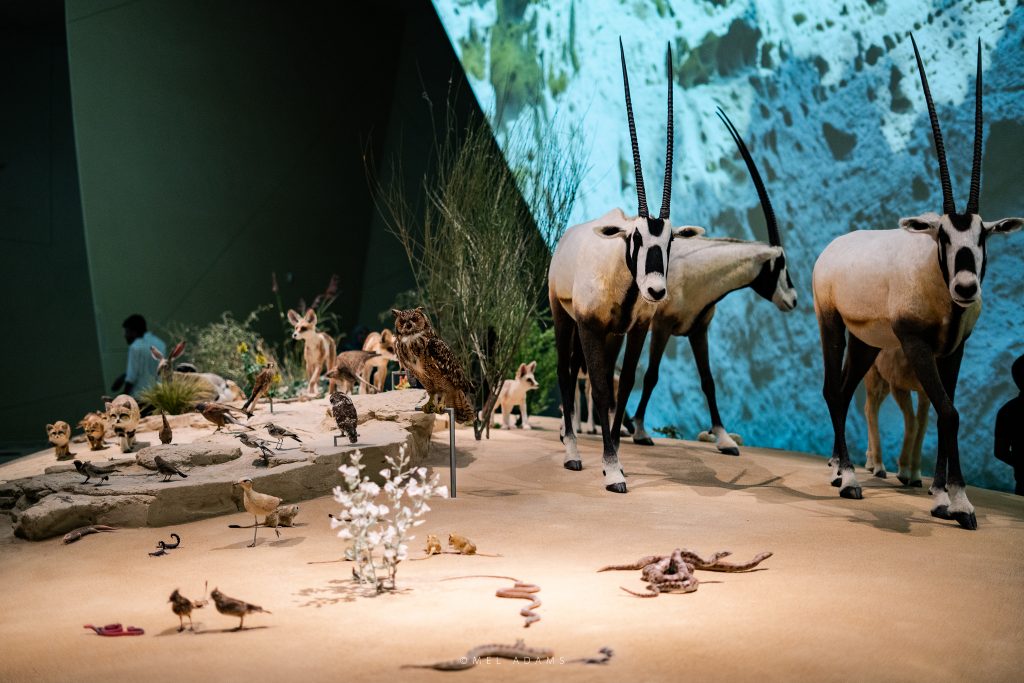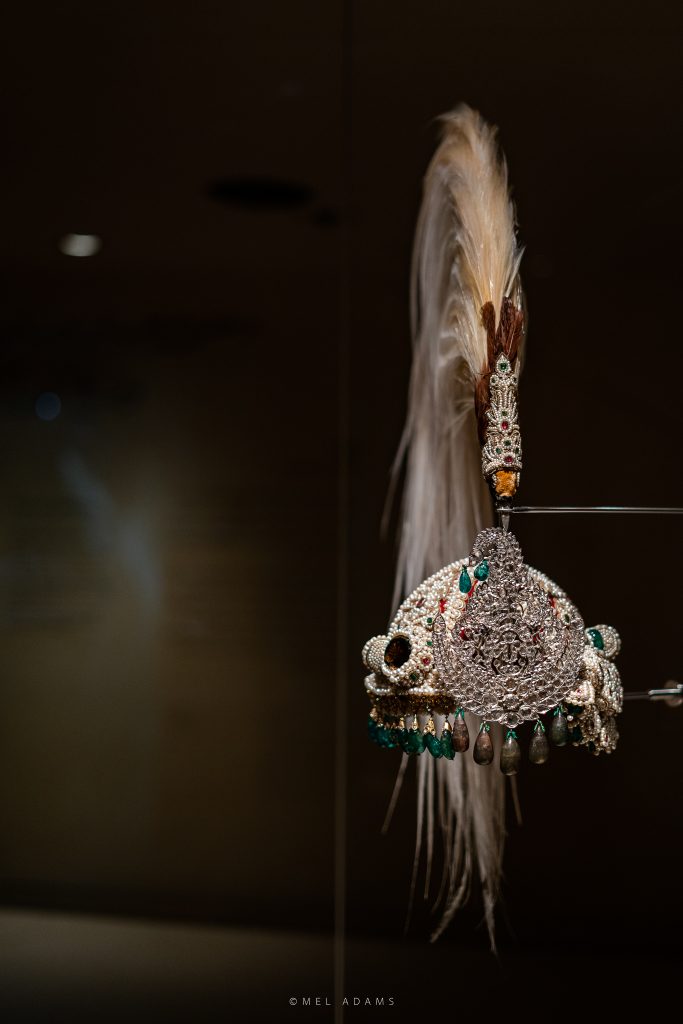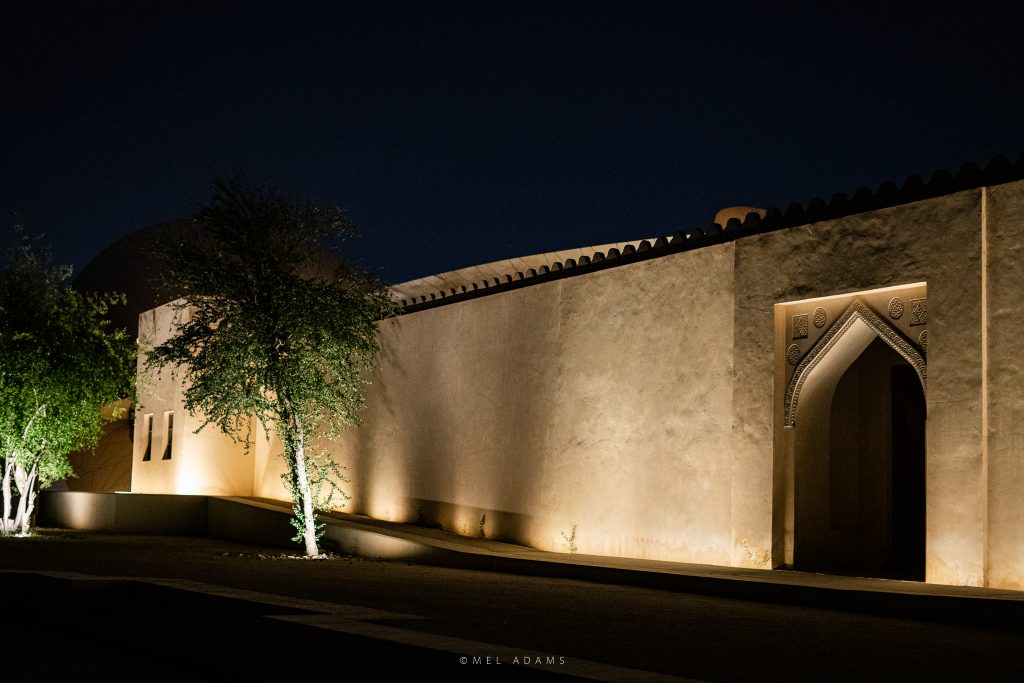 On the last day, we (minus me) slept a bit late and missed breakfast. Nevertheless, we got done to make the best of the final day of the weekend and my visit. So we took a cab to The Pearl which is an artificial island, but oh so beautiful. Our first stop was at Katara Cultural Village with its beautiful crystal clear beach. We didn't plan to swim, but I couldn't resist and so I went in with my entire outfit (fitting though, as the rules are quite strict when it comes to swimming in public).
Our next stop was a few feet away – the Ramadan tent. To our surprise there were loads of nibbles and treats inside the tent for tasting purposes, which we enjoyed. We didn't stay too long as we wanted to get to the main plan for the day – a high tea at Cafe Murano. And yes, we also discovered that high teas are still served throughout the day during the month of fasting. This cafe is so exquisite, I don't think the word 'cafe' should even be in the name. In addition, it is situated at the 5 star Kempinsky hotel.
Once again, my camera wasn't used here (sad for days) but this meant more quality with my darling friend – the ultimate gift for this weekend. But there are phone highlights on my Instagram page.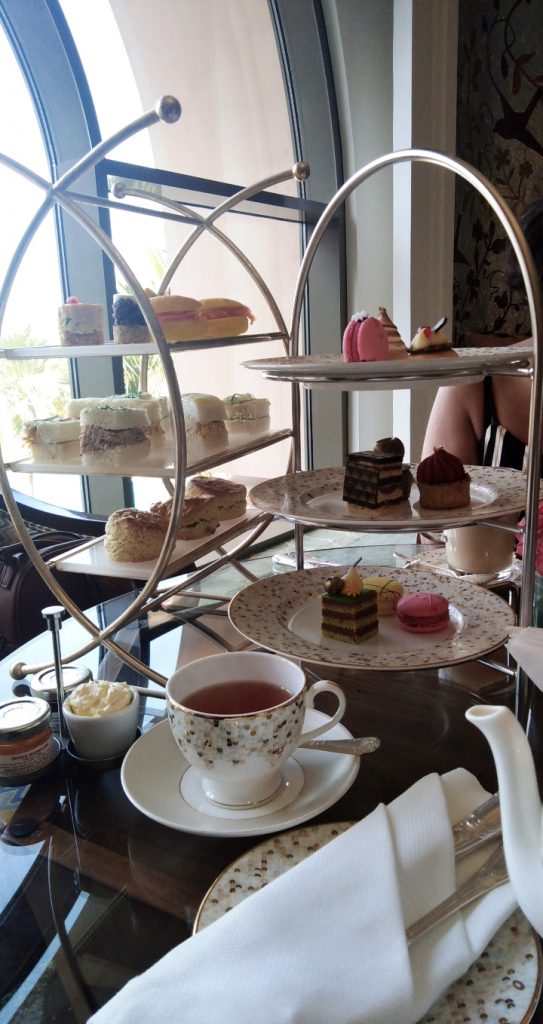 That's it friends; I hope you enjoyed this post. If you've been to Qatar, I'd love to hear about your experience. I did receive some other restaurant suggestions from some of my followers on Instagram but due to Ramadan, this didn't quite fit in with our weekend, but I do hope to get to it on my future visits.
(Visited 185 times, 1 visits today)