Hello friends!
It's been a while. I've had some technical difficulty but all is well now! There are LOADS of exciting things happening in our lives right now, but more about that later. First, I believe I should treat you to my delicious halvah recipe which is super easy to make with only 3 real ingredients and the help of a candy thermometer.
The first time my tongue tasted some halvah was at a Saturday neighbourhood goods market on a weekend away in Montague about 3 years ago. It was something my mouth has never experienced before – soft, chalky and almost velvety; quite a unique taste. Since then I have been making hummus of which tahini forms a very important ingredient. And whenever I use my tahini, I always read that it is also a main ingredient in halvah and I have promised myself that one day I will make time to experiment with some halvah.
That day has arrived. I have seen many versions across the internet and read many arguments about what can be considered as halvah and what cannot. All I can truly tell you is that the main ingredients are honey (though there are many recipes that use refined sugar) and tahini (which is ground sesame seeds). And then of course you can add many flavours by adding vanilla extract or orange juice or nuts or just about anything your heart desires. For this recipe, I'm sticking to the basics because sometimes less is more. And it was my first experiment. I am sure I will post many more variations of this sweet treat in the future.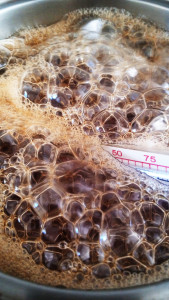 The importance of this recipe is the temperature of the honey. This is why our candy thermometer is so important. If you don't have one, then I am sure you are pretty clued up regarding the different candy levels. For this recipe, we want the honey to reach hard ball stage. Once that is done, the tahini gets heated in a separate pan with some vanilla extract and then stirred well into the honey and voila! Pour that beautiful smelling mixture into a pan lined with greaseproof paper, allow it to cool down completely and then let it set in the refrigerator.
P.S. Very soon my website will get a fresh make over! I cannot wait. Stay tuned for that. But while you wait for the big reveal, go on, treat yourself to some honeylicious halvah.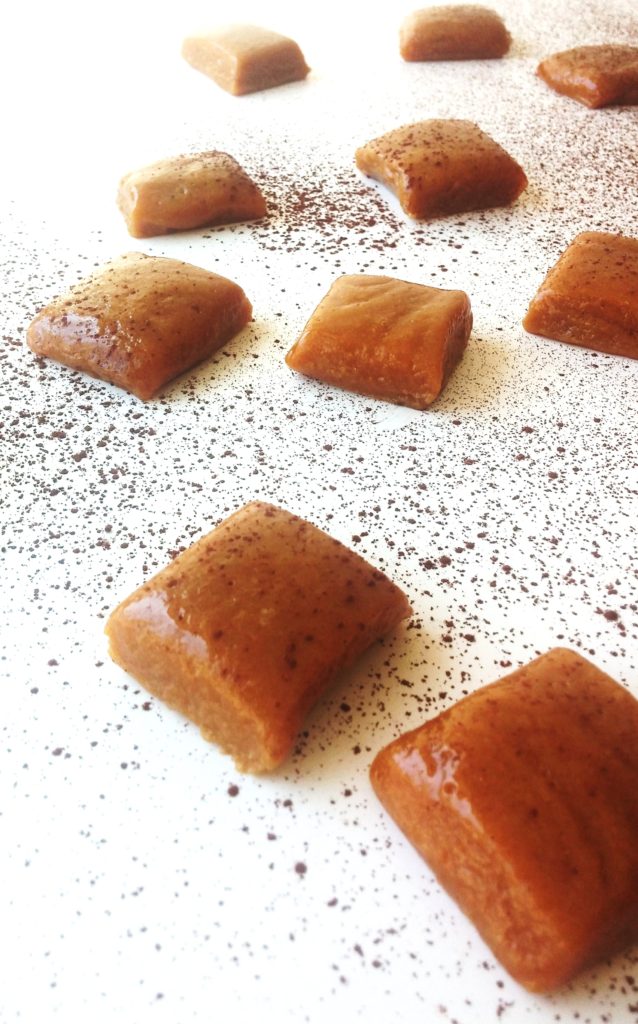 Healthy Halva
Author:
Cook time:
Total time:
Ingredients
2 cups honey
1.5 cups tahini
1.5 tsp vanilla extract
Instructions
Line a medium sized square baking tin with greaseproof paper and set aside.
Add the honey to a small but deep pot and cook on medium heat until it reaches 125-129C.
Just before the honey reaches 125C, add the tahini to a different pan or pot and place on medium heat to reach 100C (just warm enough to pour easier). Add the vanilla extract and stir with a spatula.
Once the honey has reached the desired Celsius, remove from the warm plate and add the tahini slowly, stirring continuously with a spatula until well incorporated.
Immediately add the halvah mix into the prepared pan and allow to cool down completely.
Once cooled, cover with foil or cling wrap and place in the refrigerator to set overnight.
Once set and hardened, cut into blocks and enjoy.
Refrigerate any leftovers in a tightly sealed container.
(Visited 463 times, 1 visits today)