A chocolate milkshake with only 3 ingredients? A winner right?! Can I add that those 3 ingredients are natural and good-for-you ingredients?
With the summer days approaching fast, yummy ice cold drinks are calling my name. So be sure to stay connected for more yummy drink recipes in the near future.
This chocolate milkshake is thick, creamy and unsweetened; these are attributes that define a good chocolate milkshake for me. This is all thanks to the frozen banana. Yes, bananas are higher in sugar than many other fruits, but its all natural and I'm SO glad God created this beautiful fruit. It's such a lifesaver in my kitchen.
So all you need for one lovely glass of chocolate milkshake is one frozen banana, some full cream milk and a tablespoon of unsweetened cacao or cocoa powder. Cacao powder has a higher nutritional value but let's be honest, it's not the cheapest option. If you plan to make this milkshake at least twice or thrice a week (like me), our cheaper cousin-option, cocoa, will have to do! These three ingredients get together in your food processor for a few seconds until smooth and creamy and voila! 🙂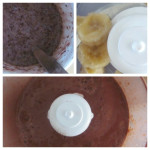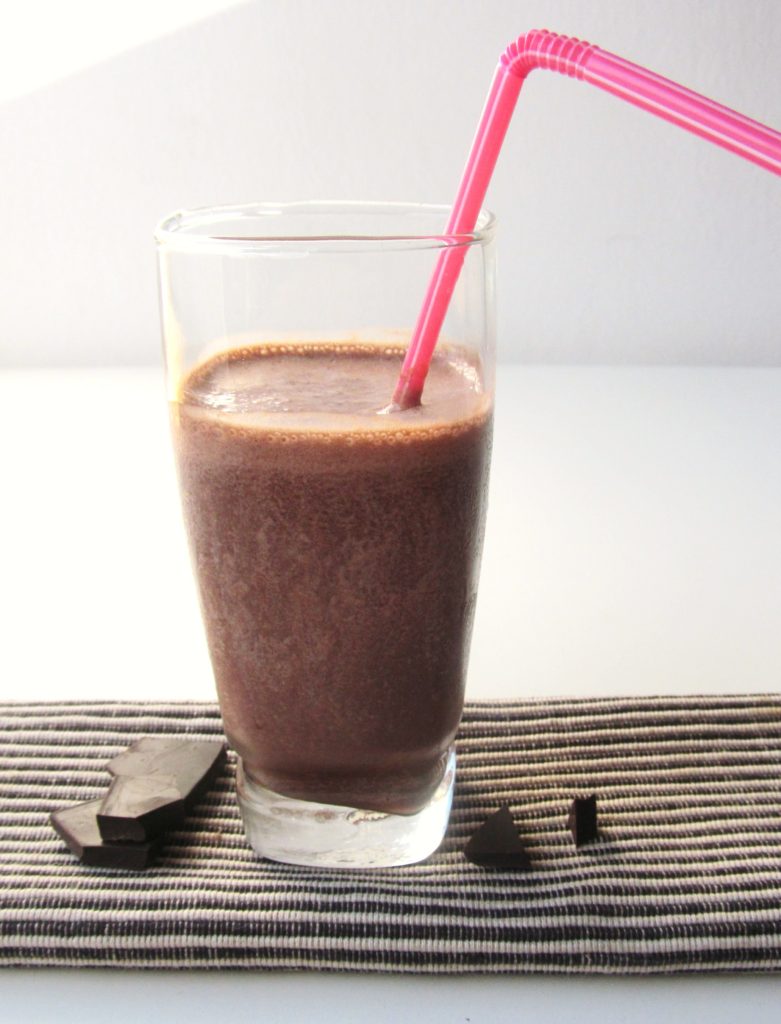 3-INGREDIENT CHOCOLATE MILKSHAKE
Author:
Ingredients
1 banana, sliced and frozen
1/2 cup full cream milk
1tbsp unsweetened cocoa powder
Instructions
Add the milk and the cocoa powder to a cup and mix well with a spoon.
In the bowl of a food processor, add the frozen banana and the milk mixture. Process this for about 30 seconds until all the banana pieces are fine and you're left with a creamy texture.
Pour the shake into a glass and enjoy!
Notes
For the frozen banana: slice a ripe banana and add it to a freezer-proof container or bag and place it in the freezer for a few hours or overnight.
(Visited 296 times, 1 visits today)